39

min read
10 Best SEO Tools for E-Commerce Website
To get a good ranking in Google's search results, people have come up with a lot of different SEO strategies. When making these plans, you should look closely at both your own site and those of your competitors. These strategies work well when used with SEO tools for e-commerce sites. In addition to these, e-commerce SEO tools are also very good at bringing in traffic from search engines. Using paid and free tools that help with SEO analysis will be very helpful for your website. Search Engine Optimization can't be done without SEO tools.
Best SEO Tools for Growing Your eCommerce Business
They assist you in locating the precise keywords and blog post subjects. You can discover which pages require better optimization and which keywords you should give your content more attention to. They are a big help in terms of generating ideas for the material. They also provide you a better understanding of your website's technical setup, which you may use to make improvements. In summary, SEO tools for e-commerce sites are crucial for analysing competitors and generating organic traffic.
How to Find the Best SEO Tools for eCommerce Sites?
Although the eCommerce SEO tools on our list may share certain characteristics, they are all distinct in their own right. Many business owners operate under the false assumption that all SEO solutions will accomplish the same goals. To get the best SEO tool for your e-commerce firm, you must, however, take your time. Additionally, it is improper to use SEO tools for e-commerce sites operated by another company without first researching them. Because an SEO tool that is beneficial for one company may not have the functionality required by another company.
Making your eCommerce store stand out from the competition might be difficult. Both local and international retailers compete with online retailers frequently. Additionally, many neighbourhood shops now have an eCommerce website thanks to COVID19. eCommerce accounted for 7.4% of retail sales in 2015. According to Statista , this proportion will reach 21.8% by 2024. You must make sure you adhere to ethical SEO principles if you want your eCommerce store to succeed. You can utilise a variety of SEO tools and programmes to assist with this. BigCommerce has outlined eight key tactics that an eCommerce company should use to make sure that their SEO strategy is comprehensive enough to set them apart from the competition.
These are in the areas of:
Keyword analysis
Site structure primarily based on key phrase analysis
On-page search engine optimization
Technical search engine optimization
Local search engine optimization
Content advertising and marketing
Link building
Measuring search engine optimization success
Why is SEO necessary?
Your web site, which is on the top of the major search engines with its optimization methods, helps to make your model well-known or shield its popularity.
As you can see, SEO is essential for achieving high rankings as well as for growing brand awareness and sales.
Technical SEO tactics won't go away anytime soon in our day of ever evolving digital environments, technology, and dynamics. So, before it's too late, you should spend money on SEO tools for e-commerce sites.
Additionally, you can research the significance of SSL certificates and how they impact SEO. For your e-commerce firm, we've compiled a list of the top paid and free SEO tools from which you can gather useful information.
You can see the opportunities that may have an impact on your SERP ranks with these eCommerce SEO tools. You may enhance your SEO through thorough analysis, keyword research, link checks, and site speed. It might assist you gain a premium account even though the most of them feature a free SEO version. They will assist you in more accurately identifying the flaws in your website in this way.
Benefits of Using SEO Tools for eCommerce in 2022
Ever puzzled what an eCommerce search engine optimization tool can do on your on-line enterprise? Well, it may aid you enhance search engine rankings and beat your opponents in a number of methods. Listed below are the advantages of utilizing the best search engine optimization tools for eCommerce in 2022.
The Advantages of Using SEO Tools for Your eCommerce Website
It would assist if you happen to used website positioning tools for a lot of causes once you personal an eCommerce web site. Some of the advantages are:
● Competitors' Analysis Using website positioning Tools helps you see your opponents' actions on the web and the way you rank in search outcomes. You can use this knowledge to make modifications to your website that gives you a greater rating.
● website positioning Audit Simplified Many website positioning tools are easy to make use of and supply detailed information about your website. This information may also help you determine areas that want enchancment and see how your website compares to your opponents.
● Identify a Relevant Audience By utilizing website positioning tools, you possibly can determine your audience and get information about how individuals seek for the issues they want. This is essential in making a extra related web site in your goal market.
● Monitor Progress website positioning tools allow you to create reviews concerning the modifications you make to your website. These reviews permit you to monitor your progress and determine failures and successes.
● Find Keywords website positioning tools allow you to discover related key phrases and phrases in your website based mostly on the content material already current in your web site. You can save these key phrases right into a list to proceed utilizing them sooner or later.
Competitors' Analysis
Beating the stiff competition is the main obstacle to the success of an eCommerce firm. Therefore, business owners must maintain a keen eye on the SEO tactics used by their rivals and make plans accordingly. The eCommerce SEO tools can offer a thorough analysis of the industry competition and can assist in creating a more effective SEO plan to outrank the rivals. If your store is falling behind the competition, SEO tools can assist you investigate the SEO tactics used by your rivals. You can obtain a list of their traffic, top keywords, entire backlink profile, effective content, and much more. This might assist you in identifying content gaps and chances for backlinks and SEO.
Simplify SEO Audit
To find out where you stand in terms of SEO, you must perform an SEO audit. Online firms must do routine SEO audits to make sure they are not overlooking any crucial details. Without any tools, manually auditing SEO may be tiresome and time-consuming. The store owners can streamline the SEO audit with the use of eCommerce SEO solutions, which can also quickly and accurately produce SEO reports for their website. Additionally, using the tools makes SEO report analysis simpler than before. They can give a thorough explanation of what the numbers mean and support crucial judgments. The time, resources, and labour needed to prepare and analyse SEO audits can be decreased by utilising the best eCommerce SEO tools.
Target Relevant Audience
To increase conversions and income, eCommerce businesses must receive high-quality traffic. Increasing inappropriate visitors to your website might harm conversion rates and lead to a misalignment of your brand. What do irrelevant and relevant traffic actually imply now? Targeting keywords and attracting visitors who are not interested in your offering is irrelevant traffic. In SEO, it's crucial to concentrate all of your efforts and resources on attracting visitors who are really interested in your goods. With a rise in conversion rates, SEO tools for eCommerce can assist you in focusing on the appropriate audience and bringing quality traffic to your site.
Track Progress
When you put a lot of time and effort into your SEO strategy, tracking the results of your efforts is crucial. You can easily keep track of your success and figure out how much progress you have made over time with the aid of some of the top SEO tools for eCommerce firms that are presented below. You can determine what is and is not working for you by monitoring your SEO development. Without eCommerce SEO tools, manually monitoring the development is nearly difficult.
What Ecommerce SEO Tools Are You Using?
Which ecommerce SEO tools are you employing now that you know how crucial they are? If you don't already have one, now is a good opportunity to buy one so you can boost the functionality of your website! Additionally, study the following practical in-depth articles linked to your SEO objectives for the year in order to take a 360-degree strategy to improving your ecommerce seo checklist:
10 Best SEO Tools for E-Commerce Website – Full Review 2022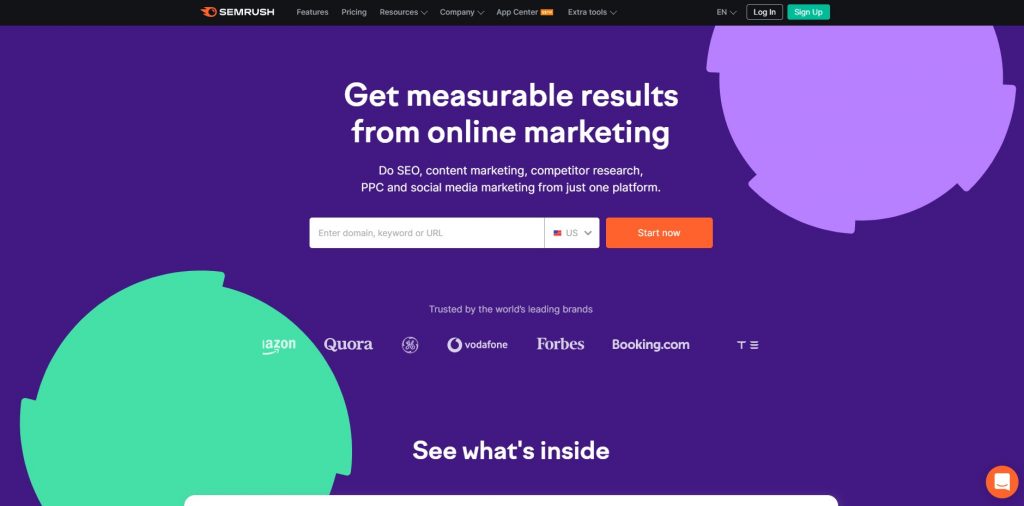 SEMrush can be used for social media marketing, PPC, competitive research, content marketing, SEO, and content marketing. There are 26 SEO-related tools in it. These concern competitive SE analysis, link building, rank tracking, on-page SEO, local SEO, and keyword research. One tool is Keyword Overview, which enables you to quickly assess the anticipated value and competition for every keyword and determine how well it aligns with your objectives. Their organic research tool enables you to examine a comprehensive list of the organic keyword ranks and pages of your rivals in order to identify the most effective organic keywords for your niche and identify fresh approaches to dominate SERPs.
SEMrush enables you to learn in-depth details about the PPC, SEO, and social media marketing strategies used by your rivals. It displays information about your SEO rivals, including organic keywords, backlinks, traffic statistics, etc. You can enter seed keywords and their associated terms in SEMrush's Keyword Tool to find long-tail keywords for your website. You may find out the search volume and bid price for each term using the Long Tail Pro tool. This will enable you to identify the keywords that could increase traffic to your website. If those are viable keywords for your business, you can also use it to bid on those terms in AdWords.
SEMrush is a SaaS tool for managing web visibility and content marketing. Among SEO tools for e-commerce sites, it is a useful one that many SEO professionals adore. You can use the tool to raise the ranking of your website in search results. It provides comprehensive data on a keyword's difficulty score, search volume, website ranking, and related keywords. SEMrush provides more than 40 tools and reports to help you overcome your digital marketing difficulties. Various services and tools are available, depending on your area of interest.
SEMRush is comparable to KWFinder and Ahrefs in their approach. You can't go wrong with SEMRush if you need an ecommerce SEO solution that you can utilise to optimise both your store and your conversion rate. It is a fantastic tool that provides you with all the data you require to determine which posts rank highly and which ones require improvement. Some of the top brands in the world also utilise SEMRush. It's a fantastic option for keyword research, especially for PPC keywords. In a similar vein, it offers tools for both on-page and off-page SEO. It can be used, like Ahrefs, to find important keywords.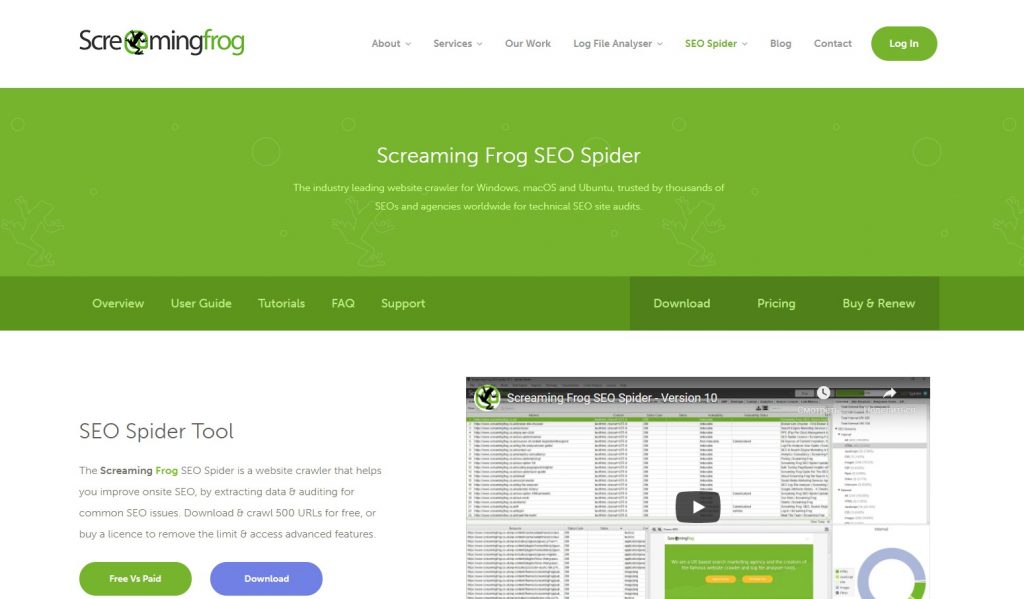 By gathering data and performing an assessment for typical SEO flaws, the Screaming Frog SEO Spider website crawler aids in the improvement of onsite SEO. This utility is available in both free and paid editions, with the paid version having significantly more capabilities. The SEO Spider can efficiently crawl both modest and massive websites, enabling you to instantly assess the findings. It discovers server problems and broken links (404s). During a crawl, you can check page titles and meta descriptions to see if they are too long, too short, absent, or duplicated elsewhere on your site. You are limited to crawling up to 500 URLs in a single crawl while using the tool's free edition. You are not given full access to setup, crawl saving, or more complex capabilities. These restrictions are lifted with the premium version.
A desktop website crawler called Screaming Frog conducts thorough website scans to find any technical problems that can hurt your SEO. One of the most well-liked free resources for examining and assessing technical and on-page SEO concerns is this one. You may gather all the information you require in one location by integrating Screaming Frog, which experts advise as a good starting point for enhancing the technical SEO of web pages, and tools like Google Analytics, Google Search Console, Ahrefs, Mozscape, and Majestic. Teams of talented specialists are employed by each of their primary feature streams listed below, and they will use their specialised knowledge and experience to your campaigns.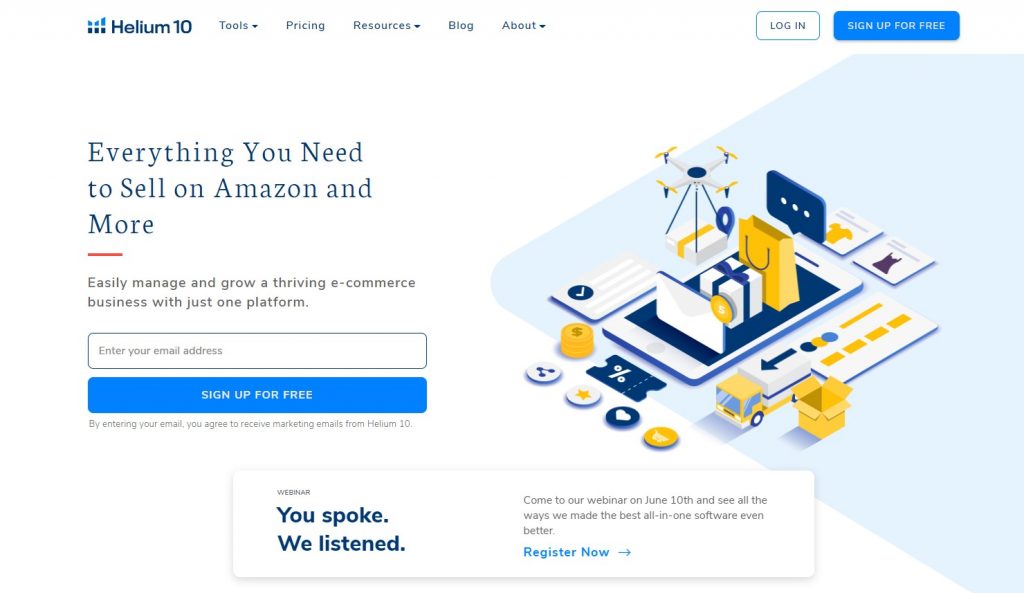 Helium 10 primarily targets Amazon-based eCommerce companies. They provide a variety of tools to assist with operations, analytics, marketing, keyword research, listing optimization, and product research. Researching keywords is an essential component of effective SEO on Amazon. With the use of sophisticated keyword aggregation and comprehensive competitor data, Helium 10 offers a tool that will assist you in finding high-volume, high-ranking keywords that will place you at the top of the search results. You can identify popular search terms related to your Amazon product listing using their Magnet tool.
According to Helium 10, Magnet has the greatest market-wide library of useful long-tail keywords and search queries relevant to Amazon. The success of SEO depends just as much on listing optimization. Using listing optimization can help you make use of your keywords. By carrying out your listing optimization the appropriate method, Helium 10's listing optimization tools can help you save time and money. You can get a quick understanding of how well-optimized a listing is with the Helium 10 Listing Evaluation Tool. With the use of their listing optimization tool, Frankenstein, you can immediately combine thousands of potential keyword phrases into one keyword bank and keyword processor.
You can compose your complete listing using the Scribbles feature of the Helium 10 tool, which has an easy-to-read user interface that shows whether you've utilised all of your target keywords. Finally, Helium 10's Index Checker Tool makes sure that your listing's top keywords are "indexed" or searchable.
Choose Helium10 if you require a tool that is excellent for identifying the best prospects to sell on Amazon. The vast ASIN database, which has information on more than 450 million products, has an excellent tool that you may use to compare and find products. Thousands of keywords can also be found in this way. You can also run your business as effectively as possible while writing listings like a pro. For store owners, it's one of the top ecommerce SEO tools.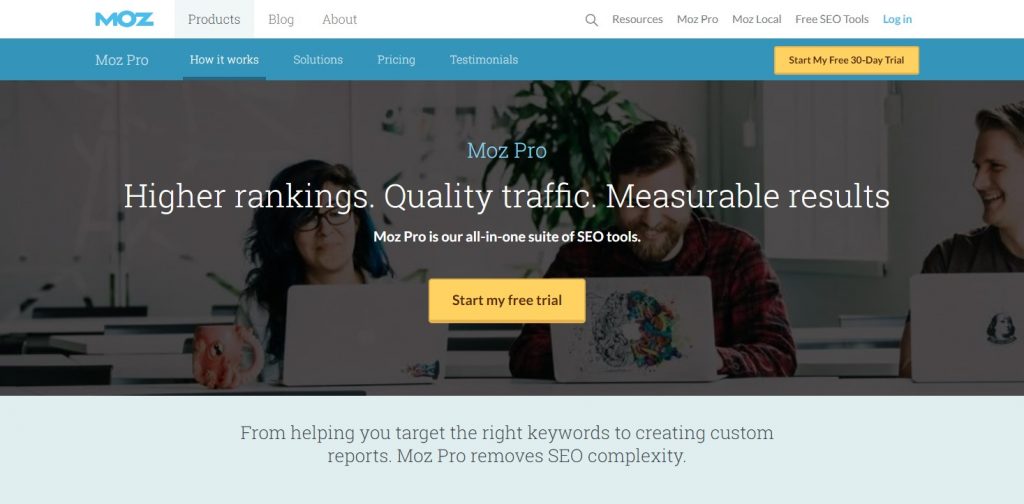 To help your eCommerce store's SEO, Moz offers a number of solutions. One-stop shopping for SEO tools, Moz Pro, is their standout offering. By using Keyword Explorer at the outset of your SEO campaign, you may identify popular keywords and search queries that will aid in the creation of high-quality content. Then, you can use Moz Pro to precisely monitor how you're ranking for keywords in comparison to your rivals. Utilize their Site Crawl frequently to look for issues preventing search engines from fully indexing your website. Utilize Moz Pro to optimise your pages and focus your efforts where they are most needed with its prioritised recommendations.
A well-known brand in the SEO sector is Moz. Choose Moz Pro if you want to take your SEO strategy to the next level. One of the best ecommerce SEO tools you can use to monitor your SEO success is Moz Pro. You can utilise it to gain access to a variety of research tools and materials that will help you comprehend SEO and inbound marketing as a whole. It also offers a 30-day free trial, making it excellent if you want to run promotions for seasonal goods.
Moz Pro is a comprehensive set of SEO tools for e-commerce websites that takes the complexity out of SEO. It is one of the most frequent and well-liked SEO-focused tools where you may obtain crucial information regarding domain and website. By using the appropriate metrics for keyword and search volume and difficulty, you can strategically target keywords. By inputting a specific keyword, Moz Pro enables you to see the keywords your rivals are using and provides information on how well-optimized a website is for that phrase. The paid-for premium edition of Moz also provides advice on the complexity of keywords and page optimization.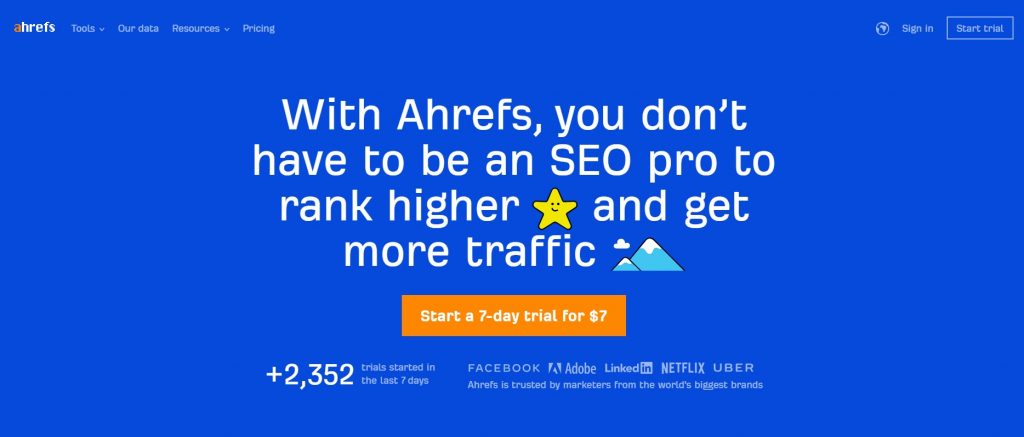 The reason Ahrefs is at the top of our list is clear. Ahrefs is a fantastic eCommerce SEO tool that can assist you with a variety of tasks, including link development, competitor analysis, and keyword research. It is a fantastic ecommerce SEO tool that you can use to carry out a thorough SEO audit of your eCommerce store swiftly and effectively. Ahrefs is a fantastic tool that can give you a thorough overview of where your website ranks and how far you have to go, from spotting broken links to determining where your posts rank. Additionally, it may assist you in doing a full backlink analysis and aid in the discovery of pages that link to your rival as well as those that connect to you. It's one of the best resources you have for assessing the performance of your store.
A number of tools are available from Ahrefs to aid in SEO. Site Explorer, Keywords Explorer, Site Audit, Rank Tracker, and Content Explorer are some of its more well-known tools. Any website or URL's backlink profile and search traffic may be thoroughly examined using Site Explorer. You may perform keyword research for Google, YouTube, and Amazon with Keyboard Explorer. The Site Audit tool examines your website for problems with its structural SEO and tracks its SEO over time. You can use Rank Tracker to track how you track your favourite keywords, as its name implies. You may discover the most popular and pertinent information across the top social media platforms using Content Explorer.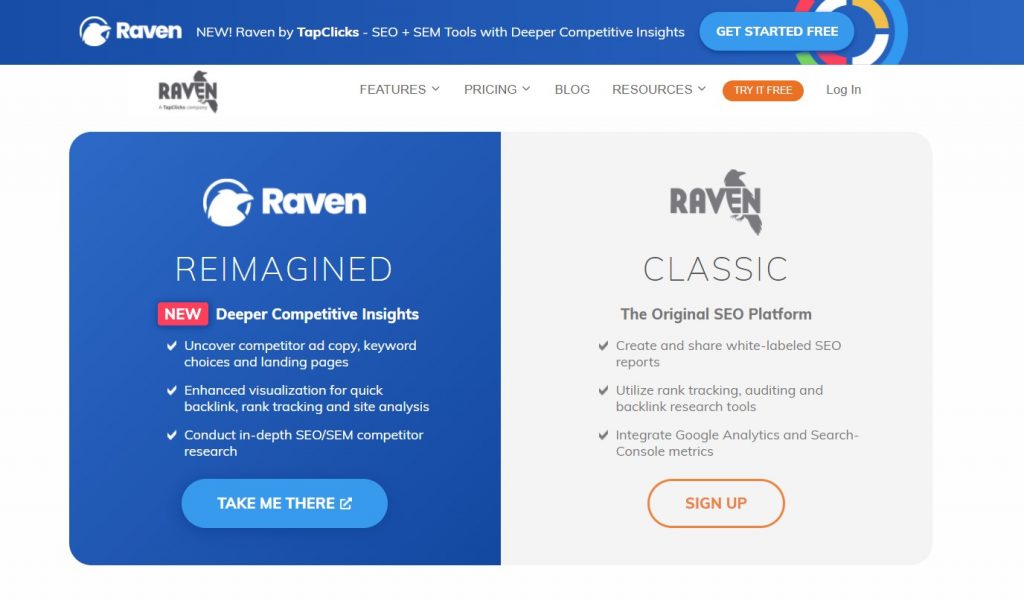 Another alternate set of SEO tools you could employ for your online store is Raven. Raven now comes in two different iterations: Raven Classic, which is the original SEO platform, and Raven Reimagined. Raven Classic is an integrated platform with reporting and SEO capabilities. The tools include Keyword Rank Checker, Link Building Manager, Marketing Reports, Competitor Research, and Website Audits. An all-in-one SEO and SEM platform is still available with the new Raven from TapClicks. According to TapClicks, the product is a comprehensive set of SEO research tools integrated into an intelligent marketing platform. Gaining actionable information, increasing visibility, generating leads, and closing more deals are all possible. Site Auditor, SEM Competitor Research, SEO Competitor & Keyword Research, Backlink Analysis & Authority, and Rank Tracking are some of their constituent parts.
One of the greatest ecommerce SEO tool sets for conducting in-depth SEO and SEM competitor research is Raven SEO Tools. You can quickly assess the keyword selections made by your rivals, examine landing sites, and determine effective ad text. It allows you to combine all of your other social media marketing tools into one and provides excellent reports. This is a fantastic tool for improving the SEO of your e-commerce product pages.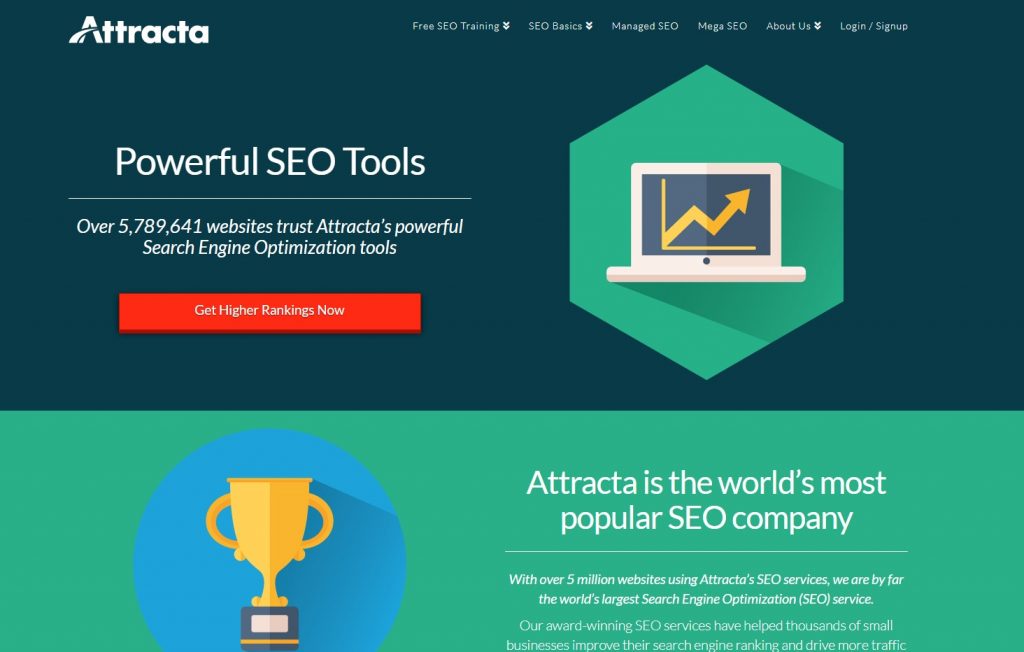 Managed SEO services are Attracta's area of expertise. In actuality, Mega SEO is a comprehensive premium service that will handle all of your link-building SEO demands. They do, however, also provide a variety of SEO tools for people who would rather handle their own SEO. Their technique offers you five straightforward steps to improve your search engine results. Sitemap creation, backlinking, content creation, SEO audits, and local SEO services are some of their tools. As many websites as you'd like can use their 5-step SEO tool.
A straightforward and user-friendly keyword research tool called Attracta offers keyword suggestions for your specialized website. Based on the keywords you select, a list of closely similar terms is generated. You may submit your seed keywords using the tool, and it will also provide you with relevant long-tail keywords, both of which are excellent if you plan to optimize your website for search engines. You can use the rank checker feature of the software to see whether any of the words on your list are already appearing on the first page of search results.
One of the top SEO tools for e-commerce sites is Attracta. Numerous small businesses have benefited from their award-winning SEO services, which have increased traffic to their websites and helped them rank higher in search results. Your website will rank higher in search engines thanks to Attracta's sophisticated SEO tactics. Therefore, improved rankings directly result in more people seeing your website. They receive greater traffic, as well as additional prospects for leads and sales, as a result of their support.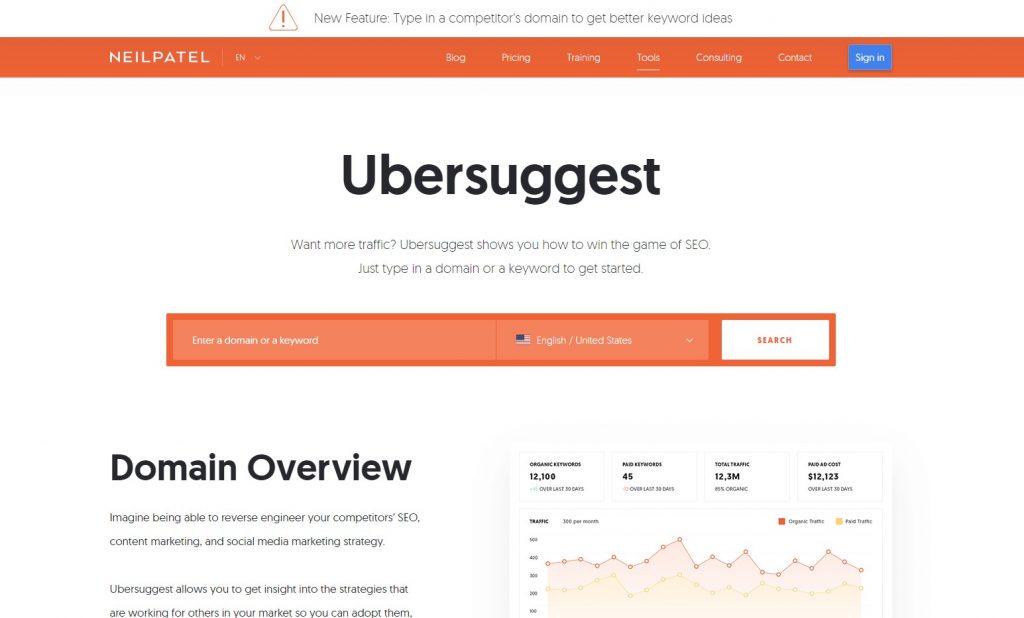 The keyword recommendation tool Ubersuggest was developed by marketing guru Neil Patel. Ubersuggest serves as an example of effective SEO. Enter a domain or phrase first, then choose the important nation or city you wish to target (you can select multiple regions if you have a diverse target market). You can add more keywords that interest you to Ubersuggest's list of keywords that you can track automatically.
On desktop and mobile devices, it shows how your rating has changed over time. With Ubersuggest, you can also evaluate a site. It offers you an SEO ranking as well as suggestions for changes you can do to raise your ranking. A score of 90 or higher is the ideal goal. Ubersuggest, though, offers much more. Other crucial components for an eCommerce business wanting to improve its SEO performance include competitor research and content ideas.
Ubersuggest is an excellent option if you're seeking a cost-free alternative. It was made by Neil Patel as a free SEO tool. You may find a tonne of suggestions for improving the content on your website using Ubsersuggest. It has a number of features, including a portion where you can get long-tail versions of a short phrase for keywords. Additionally, you can get thorough SERP overviews and content suggestions that function very similarly to BuzzSumo but much more easily.
Ubersuggest is an excellent resource for monitoring the performance of your rivals. Because it offers comprehensive data based on organic monthly traffic and keywords, it is particularly helpful for site audits. If you're looking for trustworthy eCommerce SEO tools, you can't go wrong with this one. This is a wonderful tool to exploit if you run price comparison websites or a typical eCommerce business.
Ubersuggest is a tool that can provide information on the complexity of each search, the number of backlinks required for a certain term to rank in the top 10, related keywords, and questions. It enables you to comprehend what tactics are successful for your rivals and how you may enhance them. Ubersuggest offers an abundance of high-quality data to help you strengthen your SEO tactics. It's an excellent SEO tool for businesses that sell online.
For locating long-tail keywords for your specialised site, use Ubersuggest, a straightforward keyword research tool. By entering a base phrase, also known as a seed term, you can use the software to find similar keywords. Ubersuggest can produce a list of relevant keywords if you're unsure of which keywords are most important for your e-commerce site. Additionally, it will display the frequency of searches for each term and offer suggestions for how to optimise your website for them.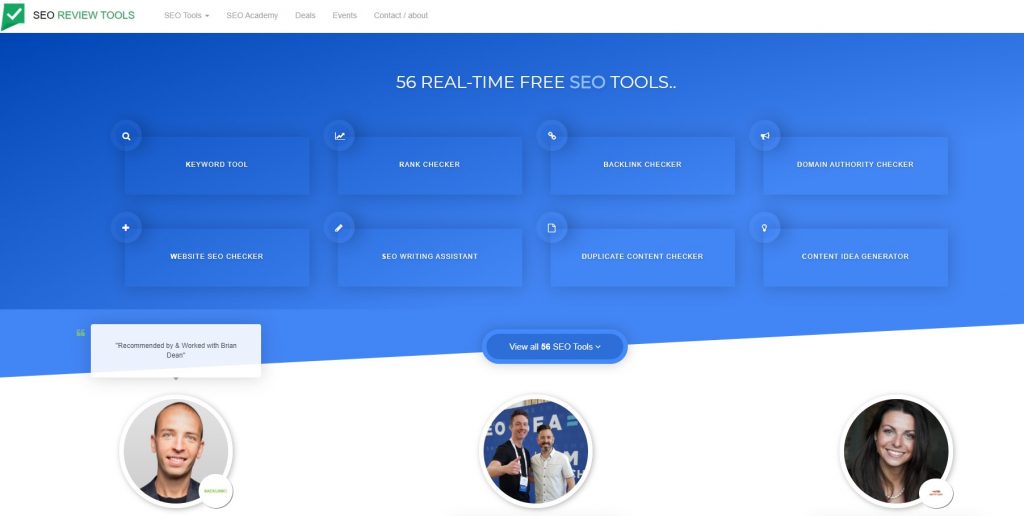 56 real-time, free tools are available from SEO Review Tools to assist you improve the SEO of your website. SRT (SEO Review Tools) was founded by Jasja ter Horst as a result of a negative experience with another SEO tool project. He currently spends all of his time creating new tools and enhancing/tweaking existing ones. His products are separated into four groups: Webmaster tools, SEO Authority tools, and Technical SEO tools. Some of these tools include the following: Fresh Backlink Checker, Broken Link Checker, Domain Rank Tracker, FAQ Schema Generator, Page Experience Checker, Website SEO Checker, Search based Keyword Density Checker, SEO Content Editor, and Keyword Sourcer.
Then we have KWFinder right here. This fantastic eCommerce SEO tool allows you to explore keywords that are currently popular in the sector. Continue reading if you're looking for some of the best e-commerce technologies to propel your business's expansion. As its name implies, KWFinder is a fantastic tool that can be used to quickly perform research on a range of keywords.
All of the information you need is always within easy reach thanks to the user interface's efficiency and streamlining. You should seriously consider KWFinder if you are not interested in receiving more detailed feedback on your keywords and simply need something that is very user-friendly and gives you a sufficient amount of useful data.
You can use Google Search Console to assess your website's performance and gauge the volume of search traffic that it receives. With accurate search data, you can rank your content on Google swiftly. Furthermore, you can submit sitemaps and specific URLs for crawling. This fantastic tool will provide you comprehensive information on how Google sees your website and what you can change to improve it.
The best eCommerce SEO tool currently in use is this one. Google Search Console is generally regarded as one of the best SEO tools for e-commerce companies. Google Search Console is another tool you may use to identify and fix any serious issues.
Another fantastic eCommerce SEO tool that you simply must employ is Google Analytics. It is designed to help you get a real-time snapshot of the number of people visiting your website and to let you know how they are interacting with it. If you're looking for the greatest search engine optimization (SEO) services you can use for your online store, this is a great choice to make. That there is no fee is most significant. If you want your online store to rank highly on Google, you must have a solid understanding of how to track your visitors carefully. The ideal instrument for achieving this objective is analytics.
Google PageSpeed Insights is a fantastic tool for analysing the issues that are occurring on your website and locating the specific locations in which changes could be made. Improving Core Web Vitals while also making sure that it loads quickly is something that can be done with the assistance of this. It is one of the most efficient search engine optimization (SEO) tools for eCommerce websites since it will offer you with an all-encompassing view of the performance of your website as a whole. Oh, and I forgot to mention that it's completely free.
One of the best SEO tools for e-commerce websites is commonly considered as being Optimizely. Even the most complex business scenarios are simple to comprehend and carry out because to their expertise in content, commerce, intelligence, and testing. You may create highly customised experiences while preserving data-driven confidence in your business operations by using the eCommerce SEO tool Optimizely. Utilizing Optimizely will help you raise your search engine ranks and solve a number of problems.
The following characteristics of this tool, could be quite beneficial for thorough website evaluation and backlink management:
Server-side analysis,
Personalization,
Optimising,
Content creation, among other things.
One of the most helpful tools for understanding the general state and health of web pages is Google Search Console. The majority of SEO efforts are focused on Google because it is the most popular search engine. It's crucial to learn from them in this regard. There is probably not a single SEO practitioner or expert who does not use Google Search Console for its assistance and direction in guiding SEO operations. By clicking the link, you can access the most beneficial Google Search Console features. To gain deeper insights, it's a good idea to use it in conjunction with another tool.
For e-commerce businesses, Google Search Console is a type of SEO tool that you may use to connect with Google about your website. Google Search Console is a free service that allows you to keep tabs on your website's standing in Google search results and safeguard it from mistakes that can harm its ranking. You may view the search terms that people used to locate your website using the tool as well. It can be used to view structured data issues, submit sitemaps, and detect and fix technical errors.10 Top Best SEO Tools for E-Commerce Website.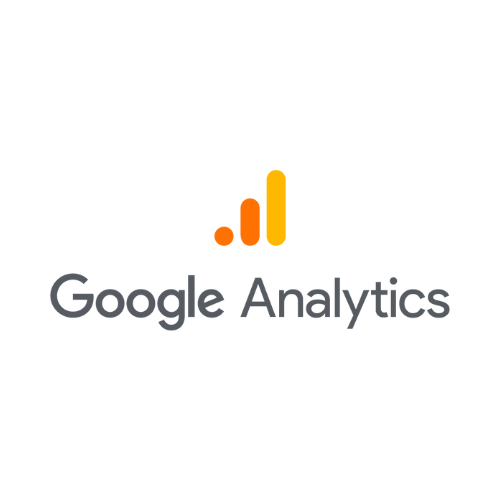 Google Analytics is the most used tool for tracking website visitors. Google offers a service to help online businesses assess the effectiveness of their websites. The information it produces can be used by users to carry out a complete analysis of website visitors' behaviour. In light of user preferences and navigational difficulties, you can then take the necessary actions to optimise your website. It provides a full report on the visitors' nationalities and the continents they call home. Google Analytics may also reveal how users arrived at your website, the pages they saw, and the activities they took.
You can get all the data you need for SEO analytics from Google Analytics. It can be used to monitor the performance of your SEO keywords. Additionally, Google Analytics can be used to set up goals that monitor website page views, particular conversions, and information about who uses and completes your online forms. Your best-performing pages can be highlighted in reports so you can decide how to optimise them.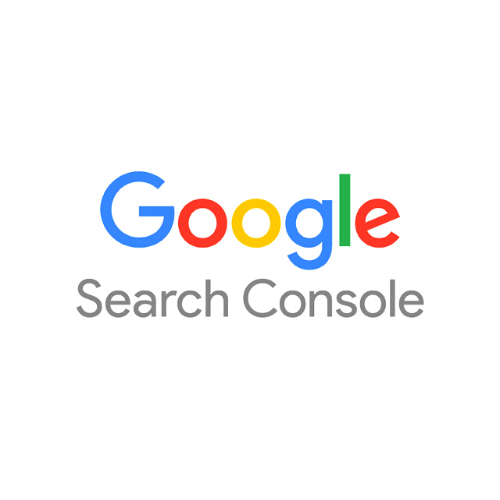 Google Search Console, also referred to as "Google Webmaster Tools," is an additional helpful SEO tool for an e-commerce website. If you sign up for an account, Google will index your website and it will give you a broad indication of how your site ranks on Google. You may control your website's appearance in search engine results, as well as monitor its ranking, traffic, and user interaction, with a Search Console account. It also gives you a lot of information on the factors that influence your position and how those factors change over time, which is essential for determining how well the SEO campaign worked.
When aiming to increase organic search presence, we suggest beginning with Google Search Console. This tool uses search analytics to help you optimise your content, submit your websites and specific URLs for indexing, and receive alerts about issues with your website. Google Search Console generally helps you better understand how Google assesses and arranges your content.
You can make the most of Google Analytics by connecting it to Google Search Console. Both tools must be connected in order to review all the queries and discover keyword optimization opportunities. You may learn what keywords people use to find your content by using Google Search Console. It includes in-depth information on search keywords and landing pages based on clicks, impressions, CTR%, and other variables.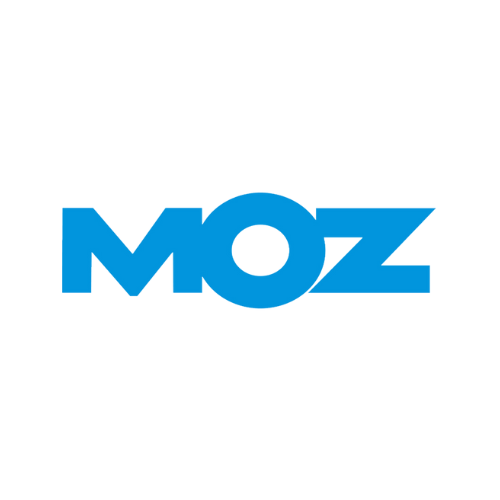 The SEO tool industry The MozBar SEO tool is a freebie that was made by Moz. It gives you a very thorough and expert-level image of the SEO profile of your website and assists you in finding opportunities to improve your SEO performance. The most exciting aspect of MozBar is the Page Analysis section, which assesses how well your web pages are optimised for search engines. The aspects of your page that need to be updated or improved in order to get more exposure in search engine results can be identified using this data.
You can view all of the SEO data related to your website with just one click thanks to the user-friendly interface. It establishes the overall ranking of your website in the search results. Another helpful feature of MozBar is that it can inform you of how well your pages are optimised for each search engine. & Provides you with an overview of how well your website is doing on the most popular search engines. Additionally, it provides details on your website's SEO factors, such as site performance, mobile site speed, and security. also offers suggestions on how to enhance the functionality of your website. It allows you to enter several keywords for simultaneous examination. also offers thorough research and insights into how well your website performs in terms of search engine optimization.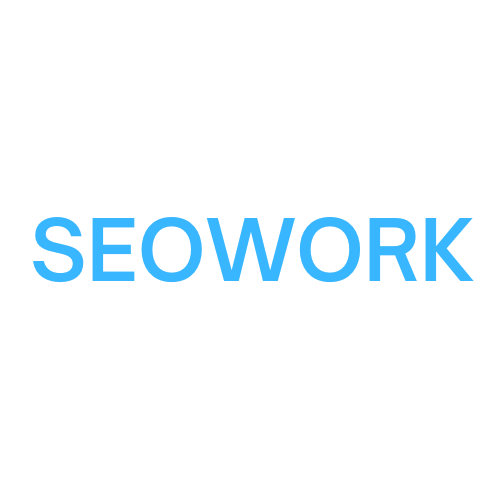 The SEOWorkers Analysis Tool has been integrated with Google Spreadsheet. It makes it possible for you to quickly see where any keyword or website stands in the SERP. To get an instant diagnosis, you can even copy and paste the URL of your website. The programme is ideal for non-technical users because it doesn't necessitate a high level of computer expertise. The software will generate your website's sitemap automatically based on the keywords you provide for examination. A rank-checking feature is also provided, which will let you know where your website stands among the search engine results.
gives you the power to quickly analyse and improve the rankings of your site. It instantly creates a comprehensive SEO report with all the relevant SEO data. Additionally, it works with the browsers Internet Explorer, Firefox, and Chrome. Additionally, it allows you to export the SERP analysis results in CSV format. It provides you with a comprehensive ranking report and a detailed analysis of your website's performance. also offers assistance and guidance to help your website perform better in search engine optimization. Additionally, it provides a thorough website analysis in a single URL. It allows you to conduct research on several different keywords at once.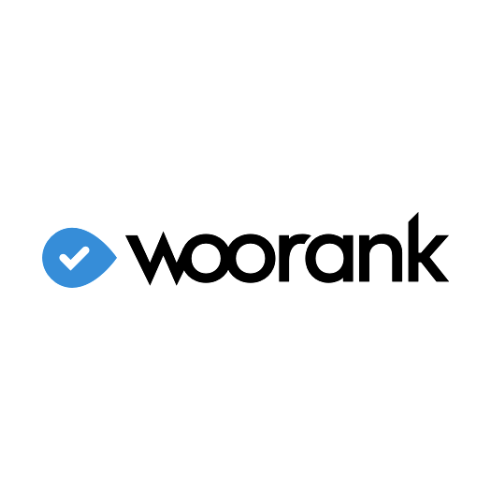 Using the SEO tools offered by WooRank, an SEO and digital marketing company, you may identify the issues limiting your site's exposure in search engine results. The research will show the standards by which Google ranks websites. You also receive in-depth, understandable information on any issue influencing the ranking of your website. Information on the major factors influencing a website's popularity, such as indexed pages, backlinks, and social media presence, is provided in the review. You should also check to see if your website is mobile-friendly and how frequently it gets crawled.
enables you to analyse your website's performance in great detail. It provides details on the numerous factors that affect how visible your website is in search engine rankings. It also provides a list of suggestions for improving your website's search engine optimization. further enables you to keep track of the review process' overall development. Google Chrome, Mozilla Firefox, Apple Safari, and Microsoft Internet Explorer are all browsers that it works with. You can export the data from the SERP analysis in CSV format using this tool. in addition to giving you a comprehensive ranking report and a thorough performance analysis of your website. It also helps you determine how the ranking of your website has changed since a search engine last scanned it.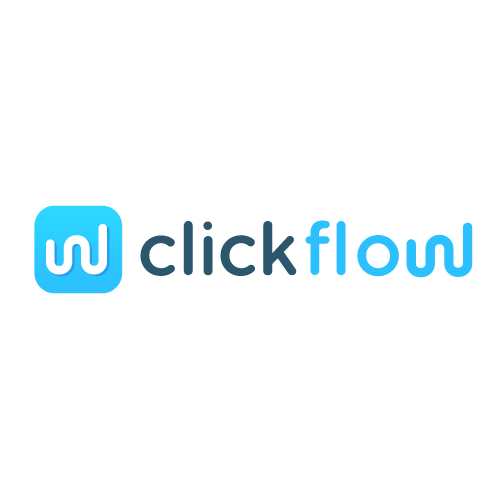 You may quickly learn how to conduct keyword research for your e-commerce website with the SEO tool ClickFLow. By leveraging the tool's capacity to store the list of seeds and keywords, you can utilise this list to generate new keywords and assess them whenever you choose. It also provides a keyword suggestion competition feature that tells you of the position of a seed keyword in Google search results.
develops a keyword suggestion competition feature that will reveal a seed keyword's ranking in Google search results. It enables you to input your seed keywords in bulk into the software. It also provides a list of different seeds and related long-tail keywords. It allows you to save your list of keywords and seeds so you may utilise them to come up with fresh keywords in the future. It provides a complete analysis of the links pointing to your website and shows how valuable each link is. furthermore provides a detailed research report that alerts you to the backlinks to your website's status.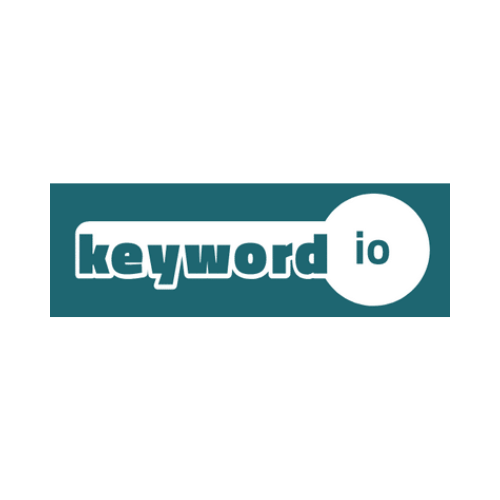 The amount of relevant search engine traffic arriving to your website will be shown by the free SEO tool Keyword.io. The programme also shows you the keywords driving this traffic and assists you in looking for links going back to them. In addition, you may use the Keyword.io tool to find words and phrases connected to the links in your backlink profile. Using your seed keywords or a list of related terms, get suggestions for relevant long-tail keyword phrases. Then, watch how each phrase does in search engine results.
It facilitates the wide-scale discovery of keyword suggestions for long-tail keywords and functions as a backlink auditing tool that shows the links that point to each page of your website. It is accessible on both Windows and Mac OS X platforms. You can use each of these features. The SERP analysis findings can be exported in the CSV file format. Additionally, it allows you to immediately check social signals and backlinks. Finding the keywords and long-tail keyword phrases that are getting a lot of searches is made easier with its help. It provides data on the number of monthly unique visitors, the monthly search competitiveness, and the Page Authority Scores. It enables you to generate keyword suggestions based on lists of similar keywords or lists of your own keywords.
Free Google Tools – Best SEO Tools for E-Commerce Website
The great majority of eCommerce website webmasters and developers use free Google tools to help them improve their search engine optimization. These are listed below:
You may create advertising that utilise the most pertinent keywords by using the Google AdWords Keyword Planner. It can be used to undertake even more general keyword research, but Google has severely limited its application. The tool gives information on the frequency of searches for specific words as well as how that frequency has changed over time. Additionally, it gives you suggested bid ranges for each term so you can figure out how much your advertising campaign will cost.
You can quickly build a free profile for your business using Google My Business, and it will show up in Google search results. You'll find it simpler to engage with customers on Google products like Search and Maps thanks to your company profile
The Google Structured Data Testing Tool can be used to develop new web pages and to manually optimise existing ones that have already been created. The programme also validates the accuracy of structured data.
With the help of Google Tag Assistant, you can troubleshoot the installation of various Google tags, including Google Analytics, Google Tag Manager, and others. The presence of tags will be made known to you by Tag Assistant, which will also point out any errors and make recommendations for improving your implementation. Google Tag Assistant Recording records a typical user's path to and through your website and quickly evaluates, diagnoses, and fixes issues with your Google Analytics setup.
Google PageSpeed Insights analyses the content of your website and then makes recommendations for how to make it load faster. It offers details on how well a page performs on desktop and mobile platforms. At the top of the report, PageSpeed Insights provides a score that summarises the page's performance. Google collects and analyses lab data connected to the page using Lighthouse to determine the score. A score of 90 or greater is thought to be favourable.
If you manage or own a website, Google Analytics is something you should be using. Google Analytics collects, presents, and analyses website data to aid in the growth of your company. With Google Analytics, you can track eCommerce activity and identify the sources of website visitors. Utilize goals to monitor conversions that result in lead generation, or use real-time reporting to monitor your website. Google Analytics is one of the best SEO tools for tracking and improving the performance of your website, regardless of the size or sector of your organisation.
Thanks to Google My Business, any business can create and maintain a highly visible online profile that shows up in Google search results. To promote customer contact, this free SEO tool offers images, business hours, client evaluations, and other details. We suggest that e-commerce businesses enhance their Google My Business pages with pictures and text that builds their overall branding. Businesses should also emphasise the unique features of their goods and promptly address customer feedback.
With the help of Tag Assistant, you can efficiently configure Google Analytics, Google Tag Manager, Google Ads, and other tags. Use this tool to monitor the tags that are currently being used on your website, identify any issues, and make any required modifications. Overall, this straightforward browser add-on helps save headaches and ensures correct data from Google products.
Do you need some keyword ideas? Although this tool is designed for Google AdWords campaigns, using it for organic optimization may still be advantageous. Utilize the Google AdWords Keyword Planner to identify similar terms and estimate their search volumes. You can also export this information using Google AdWords for subsequent analysis.
Your pages' speed is evaluated using the Google PageSpeed Insights API (PSI), which also makes suggestions for improvement. This application also provides lab and field data, which helps with performance debugging and captures an accurate account of the user experience. Organic search results are impacted by page load times. We urge companies to frequently check Google PageSpeed Insights so that their websites load quickly and show up in organic search results.
This group of technologies offers solutions to a variety of SEO issues. Start by concentrating on a few key areas you want to improve, like visitor statistics, sitemap files, backlinks, favicons, etc. The SEO Site Checkup will evaluate your website as a whole and identify any major problems so you can fix them.
You can select terms with the aid of this free browser extension by learning trustworthy data regarding search volume, CPC, and competition. The Keywords Everywhere browser plugin delivers related long-tail phrases as well as keyword lists in Excel, CSV, or PDF file formats.
This thorough on-page SEO Chrome extension scans for broken links and redirects. SEO Minion also calculates the projected rankings for your website using a SERP preview tool. With its sophisticated settings and multi-location SERP views, this tool provides you with a complete knowledge of your organic search potential.
Organizations can use Keyword Keg's three major characteristics to aid with keyword research. The tools Find Keywords, Import Keywords, and Merge Words help find potential keywords with related meanings. This browser plugin also provides keyword data and generates several keyword combinations to increase the reach of your future organic search results
Q1. Is SEO good for eCommerce?
Yes, SEO is crucial for e-commerce because it will help you rank higher and target important keyphrases. Making important purchasing decisions for customers can be made much easier by optimising associated key phrases on your website.
Q2. Which tool is best for SEO?
There is no "best" tool for online shopping. Here are a handful of the most popular tools you should use:
KWFinder
Ahrefs
Google Analytics
Google Search Console
SEMRush
Q3. How do I use SEO for an eCommerce website?
When revising the content of landing pages or composing product descriptions, you can employ website positioning. It's also crucial so that you can optimise the content on your eCommerce website and look at the technological aspects of the problems.
Q4. What eCommerce platform is best for SEO?
The top options include:
WooCommerce is the greatest eCommerce platform overall.
If you want a hosted option, consider Shopify.
If you're looking for a cheap, hosted option, consider BigCommerce.
For a user-friendly platform, consider Wix.
Conclusion – Best SEO Tools for E-Commerce Website
You may analyse your store's performance and find development prospects with the aid of ecommerce SEO tools. Following COVID-19, eCommerce grew in popularity. E-commerce accounts for 20 to 25 percent of worldwide revenues. Follow on-page and off-page SEO, keyword research, link building, and other SEO techniques if you want your company to prosper. Sometimes, website hosting is impacted by e-commerce SEO, CMS, and other technologies. Website audits and Magneto support services are crucial. You may improve the SEO performance of your website by using platforms and technologies for eCommerce. There are both free and paid options on this list.
There is increasing rivalry as there are more online stores. To compete in a congested market, eCommerce businesses must employ the most recent SEO techniques. SEO increases the quality of visitors to eCommerce sites and increases revenue. It's a lengthy procedure with a high return on investment if done properly. Utilizing eCommerce SEO solutions helps increase online visibility while saving time and effort. You can benefit from the best eCommerce SEO tools available here in 2022.
Do you want to learn how eCommerce SEO could advance your company? Phone us now! To contact us, please use the form. We're eager to learn more about your company and assist you in achieving your organic search objectives. Many people's lives are now easier thanks to the internet. You can order from any retailer online. SEO is still a problem for the e-commerce sector. In addition to promoting exposure and sales, SEO offers clients a comprehensive viewpoint. Search engine optimization, or SEO, helps e-commerce websites rank higher on Google. Ecommerce SEO makes your online store more visible in search engine results (SERPs). To enhance traffic, your website should be the first result when customers search for your products.
Compared to paid search, SEO brings you more users for less money. Enhance your website because ad blockers and ad blindness could impact sponsored search. Your website will lose qualified eCommerce visitors if it does not appear in SERPs. Can I find your products online? Here, eCommerce SEO is helpful. Without using adverts, you may connect with your audience. Website visitors can be drawn in by appealing content, high-quality items, and compelling calls to action. Website owners can decide what to do to maintain their position on the first page by using both traditional and contemporary SEO technologies. Here are the top 10 free SEO tools you need to use for e-commerce websites.