11

min read
What is digital marketing, to begin with? Digital marketing, to put it simply, is a broad and intricate field that includes, but is not limited to, the promotion of goods and services using various platforms like social media, mobile applications, websites, email, and search engines. It's a fantastic approach to spread your message to more people and increase sales.
There are several factors to take into account while choosing the finest laptop for digital marketing. First, check to see that the laptop has a quick CPU and lots of RAM so it can handle massive data files and high-quality graphics without lagging.
We recently did a hardware overhaul at our software company. We had to let go of some machines that had served us faithfully in the past. We created some beautiful work together. And when it was time to say goodbye, we did it affectionately and responsibly. Some of the stuff went for recycling and donation and we got cash for laptops that were mildly damaged.
But when it came time to list down the features we wanted in our new laptops, everyone wanted something different. And so we did something we hadn't done 10 years back. We didn't just go and buy the strongest machines for coding and graphics people and let everyone else have generally good computers. We asked all the different departments what they wanted their computers to do for them. And we are sharing here what our digital marketers told us – what features they valued most in their work computers.
Why You Need a Laptop for Digital Marketing: A Guide to Maximizing Your Productivity
Digital marketing is crucial to the operation of your company. It can assist you in communicating with the appropriate target audience at the appropriate moment, increasing the online visibility of your business and generating more leads and sales. however, conducting your business from a computer? For whom does that have time? If you're anything like us, you already realise that productivity is key to managing a successful small business.
Fortunately, having a small business that focuses on digital marketing doesn't have to interfere with your personal life. After all, without an e-commerce platform or blogging tool, how could you successfully operate an online store or blog? When it comes to accessing digital marketing software anytime you need it, the best laptop for digital marketing comes in handy.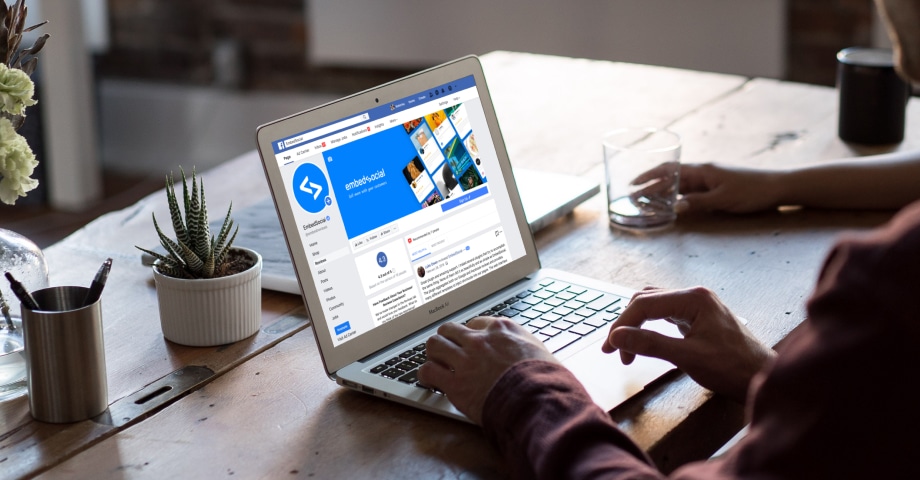 What is digital marketing?
Using internet resources and techniques, or "digital marketing," you may raise brand recognition, provide leads, and boost sales. You may more precisely target your audience using digital marketing to reach more individuals with your message. You may increase the visibility of your business on search engines like Google by using search engine optimization (SEO). Digital marketing not only enables you to operate a business from any location but also makes it simpler for customers to find you. When you can advertise online, you no longer need to worry about printing signs or paying money for radio or television commercials!
Why laptops are the best tools for marketers:
Here are simply among the methods you need to use laptops to assist with digital advertising and marketing:
With the best laptop for digital advertising and marketing, you may enter your advertising and marketing software program wherever you might be.
Laptops reduce prices whereas they improve productiveness, they are usually they have extra portable than desktop computer systems.
They provide a handy technique to share files with colleagues and shoppers.
Essential laptop features for successful digital marketing:
A good laptop will final you a long time.
It's vital to have a suitable laptop on your job.
Laptops supply a range of display sizes and optimizations.
Screens are optimized for emails and looking.
They can be utilized on the go or at house.
Laptops are light-weight, portable, and easy to hold
Turns out, digital media marketing or social media marketing is more nuanced and complex than what the surface may lead you to believe. It requires knowledge about graphic design, video production and editing, and data and analytics, too.
So, the right computer that claims to support social media management's rapidly evolving landscape must have the following 8 features.
Do not skip on even one if you are serious about your career as a digital marketer.
Digital marketing is a highly mobile job. Unlike a software engineer, you are not sitting on your desk for the whole day. You are meeting clients, attending brainstorming sessions, and even travelling. As you can probably identify, there is a lot of room for wear and tear here.
Therefore, you need a laptop that can handle some rough handling. It should not break at the slightest fall, nor get damaged at other impacts that are part of an intensely creative environment. Therefore, get yourself a strong and durable machine that supports your passion-filled digital marketing job.
This is not the job for those who often run out of power. The right laptop for a digital marketer should support a battery life of at least 7-9 hours. The latest Microsoft Surface Go has a battery life that keeps on going for 9 hours straight. And that is the kind of machine you want.
Suppose you are meeting clients and there is no power switch near you. Do you want to be burdened with a laptop that threatens to die soon unless you plug the power in? Or forever struggle to find a seat that has a power switch near you because your laptop keeps dying?
Having a laptop with a long battery life takes a lot of stress out of your work. Instead of worrying about whether it'll have enough power to last the whole meeting, you can actually focus on your presentation or strategy that impresses clients.
Tied to the first point above, get a laptop that is easy to carry. As we said, it's a job that requires a lot of mobility, especially if you are a freelancer. And having a durable machine must not mean that it weighs a ton.
Anything below the 3lbs mark is easy to carry. You can even do 3.5lbs if the laptop fulfils all of your other requirements to a T. But do not buy a laptop that weighs 4 or 5 pounds. You want a laptop that can be your creative partner. Why invest in something that you'll look at resentfully every time you have to pick it up and carry for long journeys?
As a social media marketer or manager, your laptop is a showcase of your work. Since it is a highly visual job, clients expect to see the mockups, the presentations, and the raw work in the finest and most elaborate details.
That is why a 1080p display is the base requirement to go for. A full HD IPS display lets your client see the work you are doing for them in the most impressive way possible. They are able to appreciate the focus you have added to the work and the attention to detail you have provided to every caption, every edit, and every schedule.
While cloud storage has become the norm, we still need material on our computers that we can access and work on while offline. That is why a good storage capacity – 32 GB or more – should be your criteria for choosing. This supports not only a lot of configurations but is great when you are working on 3D or video editing.
Dell XPS 13 and LG Gram series laptops have great ROM and RAM capabilities that will help your machines run faster and hold vast amounts of data.
You require a lightning-fast PC/laptop when you are a digital marketer. You want it to boot up fast, opens files promptly, and not die down under the weight of heavy files. Quick and efficient, though really bad clichés are the qualities that you must look for when buying a new computer.
Also, for better results, you may want to work with a custom pc builder to assemble a system that matches your working requirements. They will suggest the best processors, rams, and even software that shall support your present and future work needs.
Intel Core i7 is a powerful CPU, strongly equipped to handle the most complex digital marketing task you can throw at it. However, it can use a lot more battery. Therefore, if your work with software programs is only minimal, a Core i5 laptop will also work best. It'll let you work on multiple social media platforms simultaneously without draining too much of your battery or creating lagging issues.
Dell XPS 13 9360 is a good laptop with a superfast CPU and core power.
Not many people think about it but one of our marketers mentioned it and it made sense. Connectivity is something to pay attention to when choosing a laptop for your SMM job. Multiple USB ports, an HDMI port, an SD card slot, and the ability to connect to the Ethernet are important considerations to think of.
Since you may need to hook up the laptop with a projector or another desktop display, having the connectivity sorted out will improve your productivity and organization.
Don't underestimate the importance of a good-looking laptop. Digital marketing is a swanky profession and you need an equally dashing laptop to complement your outlook. Before you can impress clients with your brilliant work, you have to get their attention with nice visuals. A groomed personality with a polished and stylish laptop will help you get your foot in the door in many places.
What are the Best Laptops for Digital Marketing Professionals?
To successfully do marketing responsibilities, it's critical to select a laptop that is comfortable to use for extended periods of time. In order to store a lot of data, it needs also to have a sizable hard drive. Following consideration of these aspects, we have identified the following four laptops for use in digital marketing:
Since you may need to hook up the laptop with a projector or another desktop display, having the connectivity sorted out will improve your productivity and organization. The development costs of desktop computer deal to create hardware that is compact enough and, at the same time, meets an expected level of performance.
How To Choose The Best Laptop For Digital Marketing?
It's simple to select the best laptop for digital media marketing; all you need to do is consider what you need from such a device. Let me explain.
How to Choose Laptop CPU For Digital Marketing.
For digital marketing, you really need a powerful processor that can handle any demanding task you throw at the laptop. As a guide, pick a laptop with 6000 benchmarks or higher (though the MacBook is still quick). A laptop with these benchmarks is more than sufficient for any task related to marketing.
Do I Need GPU In Laptop For Digital Marketing?
According to our research, digital marketers don't actually require a graphic processing unit to conduct their business. However, if you need to design banner ads on your laptop using software like Photoshop, you may require a laptop with a GPU. In most cases, 2GB VRAM would do.
How Much Memory Should Laptop Have?
As I previously stated, digital marketing requires quick performance to examine all statistics and other graphs. With a powerful CPU, you should choose more RAM than 8GB to avoid lagging, and it should be DDR4 because it uses less power while providing great performance.
How Much Storage Should Laptop Have For Digital Marketing?
It entirely depends on your demands. If you need to store a lot of data, you will need more than 256GB of storage space. As a digital marketer, you must create animated ads, banner ads, and short videos, all of which require more storage than 256GB. However, SSD is the way to go because it doesn't have any moving parts and can store a lot of data while also improving the laptop's overall speed.
How to Choose Display?
I would strongly advise choosing an IPS (In-Plane Switching) display if you want to see every fine detail of the content on a high-resolution screen. IPS displays can easily show you every detail.
Laptops' Battery For Digital Marketing:
Everybody travels frequently, including digital marketers. As your primary laptop for digital marketing, you should pick one with a battery life of at least 8 hours; if you prefer to manage your business from home, 5 or 4 hours should be plenty.
Portability And Durability:
Although you don't need to worry about durability because every laptop on this list of the best laptops for digital marketing is built of aluminium, if you like to take your laptop around with you, you should choose one that weighs no more than 4 pounds because it will be easier to carry.
Now that you know what you are looking for, your computer shopping is bound to get more focused and direct. Before you place an order, make sure the computer you are buying checks all the boxes we have specified in this list. Remember, if you want to get far in this profession, having a reliable and full partner-in-crime laptop is what will get you there.