32

min read
Best Freelance Websites for Beginners to Find Work in 2022 (Updated August 2022)
On freelance websites, you can work for yourself rather than for a certain employer. It enables freelancers to look for a variety of employment. Freelancing websites are a simpler way to make money online if you are a newbie. It's fairly simple to search these platforms and find employment that fit your qualifications.
Are you currently looking for ways to earn money working from home online? We walk you through more than 50 of the top freelancing websites for beginners in 2022 in this blog post.
50 BEST Freelancing Websites for Beginners – Ultimate Guide
Which freelance websites are the best for beginners? Hundreds of freelance websites and job boards have been launched to date. Gaining higher-paying freelance tasks is essential for your freelance career. The US economy heavily depends on freelancing. The sector gave the economy a $1.2 trillion boost in 2020. 59 million Americans, or 36% of the US workforce, took up freelance work, making it conceivable. Unfortunately, 10% of independent contractors had to halt their work due to the coronavirus epidemic. That's because they were employed in the most severely affected businesses by the pandemic. However, 88% of respondents are hopeful that they will continue working for themselves in the future.
In the next years, freelancers will likewise become a more important element of the workforce. According to Forbes (2021), there is a global tech skills shortage that they are well positioned to fill. For example, Canada requires an additional 200,000 computer specialists. One million IT workers are needed in the United States. The shortage is the same across Latin America. China has the biggest demand for additional tech personnel of any region: three million. Rather than being constrained by geographical limits and budget constraints, firms can turn to freelancers and remote workers.
Freelance platforms exist to connect freelance workers and businesses. These platforms give firms a competitive advantage when it comes to hiring and managing personnel, while also ensuring that all payments are precise, transparent, and on time. These provide freelancers with a safe means to find good gigs or secure work. It was shown that 90% of remote employees will never return to a 9-to-5 job for the rest of their life. And freelance platforms provide many people with the opportunity to do just that. The most difficult aspect of beginning out as a freelancer is developing a portfolio.
While this is correct, it does not imply that you must wait until you have everything figured out. Many of the things you will learn while freelancing are ones you will discover on your own. Freelancing might help you pay your expenses, diversify your income, or simply fund your current initiatives.
Tips For Getting Your Profile Approved
You won't have any trouble creating an account as long as you stay away from the most well-known websites and famous platforms. There are currently very severe guidelines for allowing new accounts on large websites like UpWork since they receive far too many account signups each day. You won't experience any issues if you completely avoid those websites. By heeding these recommendations, you can raise your chances of being hired and gaining additional clients.
Choose a more specific subset of your job area, such as "infographic designer," rather than the more general "graphic designer."
Create a profile description and a captivating bio.
Make your display picture an actual photo.
Show evidence of your work (fill the portfolio section).
If you can, take talent exams (even though they are not required because they will increase your chances of being authorised)
Don't Depend On Platforms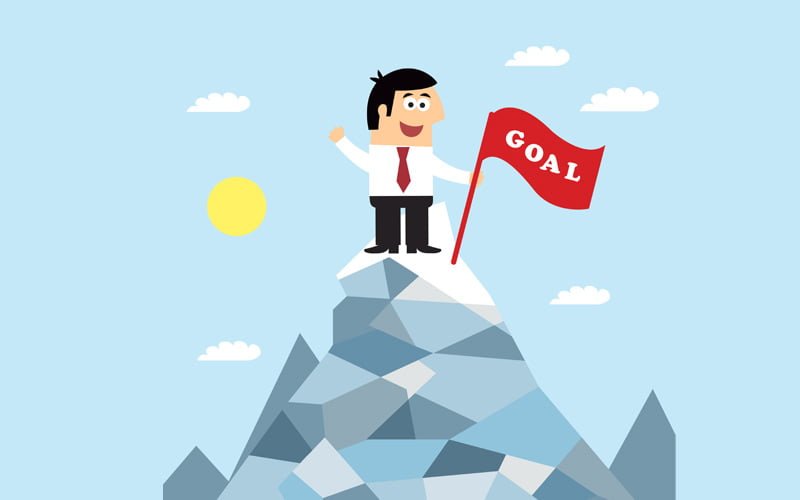 Freelance sites are a great way to get started as a freelancer and find out how things work when you work online. But you shouldn't always count on these sites to help you find work. The rules and prices of these platforms are always changing. You never know when or if your account will be banned for some stupid reason. Not to mention that another freelancer will always be trying to beat you.
So, once you know the basics and are comfortable with how things work in the world of freelancing, find other ways to find work and leave freelance platforms completely. Then you won't have to pay platform fees or bid against other people. You can find work through job boards, which give you access to high-quality clients who will value your skills and hard work. I stopped using freelance sites a long time ago, and it was the best thing I ever did. Still, I'm thankful for those sites because they helped me become a freelancer in the first place.
 Freelance Marketplaces vs Job Boards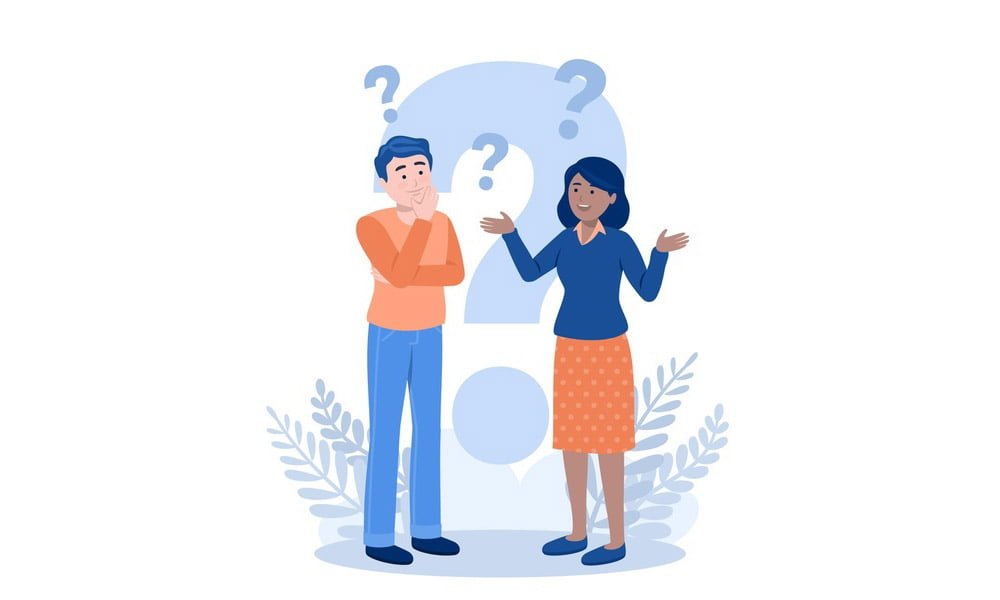 It's crucial to comprehend the distinction between freelance job boards and freelance markets before moving on. Platforms called freelance markets connect clients with independent contractors. Popular freelance sites include UpWork, Freelancer.com, and PeoplePerHour.com. You can build a profile on these websites and apply for jobs that clients have posted. Your entire client communication and payment procedure takes place on the platform. Contact with clients outside of the platforms is prohibited. The freelance platform will charge a platform fee in return for this service.
As an illustration, UpWork levies a 20% platform fee. Therefore, UpWork will deduct 20% from your payment when you complete a work and the client pays you. On freelance job boards, however, you are allowed to email the clients and even get payments to your PayPal or bank account right away. Job boards resemble the newspaper's classifieds section. Additionally, these websites don't charge freelancers a platform fee. The ideal method for locating jobs is through freelance job sites. However, as a beginning, you won't have much success using such services to get employment. Because employers that post employment on job boards only seek out seasoned independent contractors. So, for a newcomer to get started, employing a freelance platform is the best option.
Why You Should Use A Freelance Platform
Any seasoned freelancer will provide the same response if you ask them. Nearly all seasoned freelancers avoid using freelance websites. They'll also tell you to stay away from them. It's true that freelancing marketplaces like UpWork, Freelancer.com, and PeoplePerHour can be harmful, and relying on them is never a good choice. Because they already have many clients and are no longer required to hunt for work on freelancing sites, it is simpler for a freelancer with a consistent stream of clients to advise you to avoid them. But for a new freelancer who is just starting out, this is not the case.
New freelancers must compete to secure clients and find work. In this kind of circumstance, a freelance website can be a terrific location to both get work and gain some experience as a freelancer. You can study how to make excellent proposals on freelance websites, for instance, to persuade clients that you are the greatest. In addition, you'll put in more effort to provide results of a high calibre in order to gain clients' favour. It will clear the way for a prosperous career.
Should You Sign Up For Multiple Sites?
Creating profiles all over the place in an attempt to boost their chances of finding work is one of the major blunders that most nascent freelancers do. Yes, it makes sense. You can apply to more jobs if you use multiple platforms, right? Wrong! With this way of thinking, you'll only be setting yourself up for failure. Consider this. Intelligent algorithms are used by freelance websites like UpWork to rate their freelancers. Instant responses and positive client feedback are characteristics of highly rated freelancers who consistently produce high-quality work.
Building your reputation on the platform and creating a full freelancer profile with excellent customer evaluations can boost your chances of getting hired. Does this work on ten different freelance websites? Not at all. Pick one or two of the top sites and decide to create your profile there. You can focus more narrowly as a result. Instead of putting the same message onto other websites, create excellent job proposals. Additionally, choose better occupations that advance your career.
Best Freelance Websites for Beginners and Experts to Earn Money.
I've compiled some of the best freelance websites for beginners and even experienced freelancers in this article. Take a look.
You can locate freelance employment, jobs with flexible hours, and more via the portal Flexjobs. You have unrestricted access to jobs once you register on this website. Employers can find you through its quick and simple profile creation process. When a new job is posted, the Flexjobs website sends out an email notification.
One of my favourite online job markets for remote and independent work is Flexjobs. There are more than 30,000 jobs available right now across more than 50 categories. There are a few significant reasons Flexjobs stands out from other freelance websites while looking for the top ones. Most significantly, they give job validity a lot of consideration. To provide a reputable work environment for independent contractors, they are reputed to hand-screen each and every assignment and business.
They also feature a highly customised, sophisticated search function that can help you save a tonne of time. You can focus your search on positions that precisely fit your interests for the type of work you do rather than scrolling aimlessly through useless positions. You must subscribe to one of their subscription plans, which start at $6.95 for one week or $14.95 a month, in order to search for and apply for jobs on their website. These positions offer good income and frequently less competition. However, they have a money-back guarantee if you wind up feeling dissatisfied during the first 30 days.
Flexjobs is worth a minor investment if you want to attract clients quickly and do not want to face a lot of competition. On this platform, a ton of jobs from various industries are uploaded every day. One of the websites for remote employees offering freelancing opportunities is FlexJobs. There is a good chance that Flexjobs has any type of employment you can imagine. This website's major objective is to make working for brands today flexible so that people may work from anywhere and help businesses expand more quickly and for less money.
On Fiverr, you can find work as a freelancer. It provides employment opportunities in writing, translation, video editing, audio editing, and digital marketing. those who desire to make money. They must understand how to properly utilise Fiverr. Additionally, this website offers a quick approach to create a strong portfolio.
One of the best freelance marketplaces for beginners is Fiverr. This is true since anything may be sold, from some of the rarest inventions to the most popular skills like copywriting, website construction, and content writing. Anything priced at $5 or more is fair game. If you're inventive enough, you might think of a valuable service that you can quickly and easily provide and then package premium add-ons for that service. The only drawback is that they steal a staggering 20% of your earnings. Read the terms and conditions of Fiverr and abide by them to avoid being expelled from the site. This piece of advice is relevant to all freelance websites.
General Freelance Jobs (Websites)
Toptal is a network for independent product managers, finance specialists, etc. Jobs across a wide range of industries, including finance, healthcare, and e-commerce, are simple to discover. Before applying for a position, Topal site applicants undergo testing and background checks. For their projects, several well-known companies use Toptal to find freelancers.
Toptal markets itself as another high-caliber professional website that offers its customers top-notch material. You must successfully navigate their in-depth screening process in order to qualify as a freelance writer, but if you do, you'll have unmatched access to assignments with competitive pay. Toptal, however, caters mostly to seasoned, gifted freelancers.
The top 3% of freelancers worldwide are connected to clients through the freelance marketplace Toptal. Due to this, their complex and challenging application screening process for freelancers makes it challenging to get authorised and undoubtedly not beginner-friendly. But once you have the go-ahead, it's totally worthwhile. You have the chance to secure profitable freelancing jobs thanks to Toptal's partnerships with leading companies like Airbnb and Shopify. Additionally, they have a very hands-on strategy, pairing their clients with independent contractors from five different categories: project managers, designers, finance specialists, developers, and product managers. Toptal doesn't deduct any fees from freelancers' earnings, which is another fantastic feature that sets it apart from other freelance websites.
Link: https://www.toptal.com/
The majority of freelancers swear by this website. When the two biggest freelance websites, Elance and Odesk, united, Upwork was created. 12 million or more freelancers are essential to the success of more than 5 million organisations. You need to polish your pitches because this is a bidding platform and gradually develop your brand to become a top-rated vendor. Short-term and long-term projects, hourly or per-project labour, expert-level and entry-level engagements, everything can be accommodated on this freelance website.
A portal for finding freelance jobs is Upwork. Upwork offers a variety of general jobs in the fields of data science, administration, accounting, translation, and IT and networking. This freelancing platform for novices allows you to send an unlimited number of proposals to clients. You will be assessed a 20% fee once you start working with a new client. The website is incredibly user-friendly for new users.
Link: https://www.upwork.com/
Another sizable freelance marketplace that can offer you a variety of chances is Freelancer.com. In-depth employment boards run by freelancers are available for browsing and job bidding. Once employed, you may quickly track your progress and engage in live customer chat. Freelancer.com also offers the chance to participate in competitions for extra cash and reviews to make your profile stand out. The portal charges a 10% fee on all projects and contest prizes.
In addition to providing millions of assignments, Freelancer enables you to participate in competitions with other independent contractors to showcase your abilities. However, it's simple to bid on tasks, and if you secure your first job and earn a great rating for your amazing work, more clients start to believe in you.
This website offers work in areas such as accounting translation, product sourcing, sales and marketing, human resources, and data entry. Before paying membership dues, you can receive 8 free applications after logging in and registering with Freelancer. You must submit a bid for the fees and a proposal if you wish to work on our site as a freelancer. One of the best freelance websites for beginners, it has a committed team of advisors who assist you in getting hired more quickly.
Link: https://www.freelancer.com/
Another well-known freelance marketplace is Guru, which claims to have 800,000 clients globally and a 99% client satisfaction rate. Programmers, designers, writers, and other types of freelancers are all welcome on Guru. The opportunity to communicate and grow your freelance staff with a progress tracking function is one of Guru's special advantages. You can put out ten bids every month with their free membership, however a 9% service charge will be deducted from your reward.
Free members are unable to discuss jobs in advance with clients, nevertheless. Their paid membership has a monthly initiation cost of $11.95 and progressively lower service fees after that. Paid members can actually cut ahead of their rivals by having their rankings improved and their quotes stand out to customers.
One of the websites for independent contractors where you can build a portfolio of your past work is this one. Your profile is scanned by potential employers, who can then get in touch with you. On Guru's job board, you may also search among thousands of positions to apply for the ones for which you are most qualified. The Guru Work Room is also incredibly effective because it allows you to organise all of your work simply.
Guru is a freelance platform that assists beginners to construct a profile. Freelancers can work in the fields of finance, marketing, engineering, administration, etc. on this website. One of the greatest freelancing platforms for newcomers, it offers a simple approach to contact potential employers. Every day, our portal posts a sizable number of jobs. Guru takes 5% to 9% of the amount you received once a task was satisfactorily completed.
Link: https://www.guru.com/
Servicescape is a website for freelancing that is not very well known, although it claims to have more than 83 thousand clients registered with it. This website is fantastic for anyone who work in editing, translating, graphic design, and writing in any capacity. To get started as a freelancer in any of the aforementioned categories, go to the sign-up website for ServiceScape and create an account so that you may use their platform.
Servicescape is a freelance job website that focuses on working with small and medium-sized businesses (SMBs). It is one of the top freelancing platforms for beginners and offers work opportunities in a variety of fields, including editing, translating, graphic design, writing, and more. You can communicate with customers in a variety of ways, such as by sending them a message, calling them, or doing other things.
Link: https://www.servicescape.com/
PeoplePerHour is a platform located in the United Kingdom that connects businesses with individuals who are interested in freelance employment. It is one of the most helpful websites for freelancers to connect with clients and is considered to be one of the best. This website gives you the opportunity to demonstrate your skills and get hired on a project or by the hour.
Link: https://www.peopleperhour.com/
The website known as Hubstaff Talent gives users the opportunity to secure full-time employment based on an hourly contract and a predetermined salary. There are a variety of jobs available to you, including those in the fields of networking and infrastructure management, helpdesk management, receptionist work, account executive employment, and product marketing. Simply fill out your personal information, talents, and availability, and you will receive an email notification if someone loves your service.
Link: https://talent.hubstaff.com/
The CloudPeeps web portal is geared toward general freelancing work connected to marketing, copywriting, social media, email marketing, and other similar fields. More than a thousand professionals in various fields are independent contractors for the company. You are able to work from anywhere in the world using this website.
Link: https://www.cloudpeeps.com/
Freelancers and businesses that hire freelance workers can find each other and collaborate on projects using Truelancer. It provides work from home jobs, jobs as a marketing trainer, jobs as a virtual assistant, and more in the realm of online freelance work for beginners. Taking up jobs on Truelancer is a simple way to start making money for yourself. It is accessible through any device that has a browser, including Android and iPhone.
Link: https://www.truelancer.com/
SEO Jobs (Websites)
SEOclerk is a market that is geared solely toward search engine optimization (SEO) services. It gives you the ability to filter jobs based on price, level, and other criteria. People looking for work can conduct searches for on-page SEO, enhance website traffic, generate backlinks, and more through online marketing and other channels. You have the option to get e-mail notifications about jobs that are comparable to the one you applied for.
Link: https://www.seoclerk.com/
Justremote.co is a website that assists those who are just starting out in the world of freelancing find remote jobs that aren't offered anywhere else. This website assists you in locating work from home opportunities and makes them available to you. You will get access to the largest collection of reputable remote companies anywhere in the world. This contributes to the maintenance of the tools that are used to compile and organise all of the data.
Link: https://justremote.co/power-search
Konker is an online platform that focuses on everything connected to search engine optimization (SEO) (Search Engine Optimization). You can submit an application to create backlinks, content, and marketing utilising YouTube SEO, conduct keyword research, optimise sites, and other related tasks. It offers work possibilities in both online and traditional settings.
Link: https://www.konker.io/
Freelance Design and Developer Jobs (Websites)
The website known as Smashing Magazine provides employment opportunities in a variety of fields, including user experience (UX) design, web design, JavaScript development, Java development, mobile app development, and more. You are able to look for employment that allow you to work remotely, full-time, or part-time, and with the time commitment that you like.
Link: https://www.smashingmagazine.com/jobs/
The website Solidgigs is geared toward people who are just starting out in the world of freelancing. It offers a wide variety of jobs, such as those for a guest blogger, media consultant, salesforce administrator, and so on. You will have instant access to interviews without having to deal with any trouble. This website offers scripts, tools, templates, and spreadsheets that can be downloaded and used. It helps you to find your career with least effort.
Link: https://solidgigs.com/
10x Management is an agency that enables developers, designers, and coders to acquire job. After registering on this website, you will be provided with support from representatives who will answer any questions you may have and offer a solution to any problems you may encounter. The employer will provide you cash once the project has been finished successfully.
Link: https://www.10xmanagement.com/
Freelance Design Jobs (Websites)
99designs is a marketplace for independent graphic designers to connect with clients looking for their services. It offers a wide variety of employment categories like creation of art and illustration, web app design, and logo design, among others. The platform price that the designers here are required to pay varies according to the level of the designer they are, such as top level (5%), mid level (10%), or entry level (15%). The client will launch a competition, and the designer will invite applicants to submit their work for consideration.
99designs is a platform for graphic design that links freelance designers in more than 90 different design categories with customers from all around the world. On 99designs, there are two different methods that users can find work: freelancers have the option of working directly with clients on a 1-to-1 project and receiving paid up front, or users have the option of competing against other designers in contests to earn money and win new clients. One of the many advantages of using 99designs is that it fosters the development of long-term relationships between freelance designers and clients.
Whether you participated in a contest or worked on a project, you are able to continue working with the customer in a seamless manner on the platform after the event has concluded. You should be aware of the expenses, though, since there is a $100 introduction fee that is spread out over the client's first $500 expenditures, as well as sliding platform fees based on your "designer level," which start at 15%. Both of these fees are deducted from the client's total charges.
This is a well-known website for freelance creative designers, and it caters to their needs. If you are interested designing logos, websites, WordPress templates, book covers, etc. then this platform is worth your time. You have the opportunity, when working as a freelancer on 99Designs, to collaborate directly with customers or compete against other designers in the submission of design concepts.
Link: https://99designs.com/
The designers and developers who make up Envato Studio form a community. You are able to complete the work, which may include logo design, website design, Landing Page Design, and plenty more. The platform is relatively simple to use, making it ideal for novices. Using our website, you will be able to do the job within the specified amount of time and with the total number of changes that were agreed upon.
Link: https://studio.envato.com/
People looking for freelance work can find resources on Dribble. It's a location where you can quickly share your web design work with potential employers and discover the best job openings. Numerous projects for UI & UX designers, product designers, visual designers, brand designers, etc. are available on this website.
Similar to Behance, Dribbble is a top global community where creatives can interact, find inspiration, and create their portfolios. Freelance designers, illustrators, and others can simply showcase and market their work to attract the attention of potential employers. The more "shots" in your portfolio receive likes, the more your work is elevated above that of competitors.
Their job board is really simple and offers helpful search filters to locate positions that fit your requirements. You may filter your search by project budget on their job board, which is a great option that will save you from wasting time on tasks that are below your rate. The drawback of this one is that users must upgrade their accounts to Dribbble's premium subscription, which costs $5–12 a month, in order to apply to freelance jobs.
Link: https://dribbble.com/
You can work as a web designer, fashion designer, art director, creative director, and in a variety of other roles with the help of Coroflot. It makes it easier to link designers with a wide variety of opportunities in different parts of the world. Your personal information and remuneration are kept in the strictest confidence by Coroflot.
Link: https://www.coroflot.com/
Freelance Developers Jobs (Websites)
Job-seekers can find opportunities to work with startups using the Angel List website. You can submit your application for a position in website and software development by going to this website. You can search for jobs using criteria such as location, industry, technology, salary, and more. If there is any business that is interested in using your service, a notification will be sent to you via email.
Link: https://angel.co/jobs
Gun.io is a community that caters to the needs of freelance workers. It offers a screening process that is applicable to both firms who are searching for freelance developers as well as developers who are applying for jobs. After you have been evaluated, the team at Gun.io will attempt to match your skill set with the requirements of the company. It makes certain that the relationship between employees and employers will last throughout time.
Link: https://www.gun.io/
Storetasker is a marketplace for independent contractors. They are able to do an easy search for the job developing websites. This website offers a quick and easy method for connecting clients and independent workers. Beginners can find work such as creating a new website, customising an existing one, developing a marketing strategy, troubleshooting an error, and other similar tasks.
Link: https://www.storetasker.com/
You can obtain work as a WordPress developer with the help of the Codeable website. In this case, you are tasked with finding a solution to the WordPress-related problem. Before assigning work, the team that works for this website will evaluate your programming skills in light of the requirements outlined by the recruiter.
Link: https://codeable.io/freelancers/
Freelance Video Editors Jobs (Websites)
Writing and editing jobs are just two of the many that can be found on the network known as Media Bistro, which connects freelancers with employers. Work will not be difficult for you to find if you have even a rudimentary understanding of how to edit material or manage social media accounts.
Link: https://www.mediabistro.com/
The work that is done in television and film production is the only focus of the Mandy website. On this website, you can find a wide variety of job opportunities, such as those for editors, casting assistants, composers, and more. The fact that you do not have to sift through jobs that are not appropriate is the primary benefit of using this website.
Link: https://www.mandy.com/
Stage 32 is an online community for creative professionals in the fields of television, film, and theatre that is based in the United States. You can get a head start on a career in video editing with its assistance. This website lists a wide variety of open positions, including those for screenwriters, documentary editors, film production designers, and more.
Link: https://www.stage32.com/welcome/
Assemble is a network of creative professionals such as directors, creative videographers, editors, motion artists, and other such individuals. Employers and individuals who are looking for opportunities to work as freelancers both benefit from the seamless cooperation facility that is provided by Assemble.
Link: https://www.assemble.tv/
Freelance Graphics Job (Websites)
Behance enables you to find full-time, freelance, or internship graphic design work. In a number of fields, including architecture, branding, fashion, illustration, photography, and others, you might find employment. It is one of the top websites for independent contractors and supports a number of nations, including the USA, Afghanistan, Belgium, Australia, and Canada.
Despite being an Adobe-owned social media site with a creative bent, Behance has a complete job board with sections for logo design, photography, illustration, and more. Additionally, freelancers can greatly profit from the social aspects of the website. Behance strongly encourages networking and gives you the opportunity to form relationships that could result in new job chances. Additionally, it's a fantastic venue for hosting and showcasing your portfolio to their 10+ million members. When it comes to their job board, you may quickly browse through hundreds of openings or use their search option to enter a specific term, choose "freelance," and add a location and creative category.
Link: https://www.behance.net/
Freelance Marketing Jobs (Websites)
Zirtual makes it simple for people to find full-time employment. You can work remotely thanks to it. You may find various areas for marketing, like email management, scheduling, researching, event organising, etc. Candidates must be US citizens in order to be hired by employers.
Link: https://www.zirtual.com/jobs
A marketing platform is called Clickworker. You can register for free on this portal. You can work freely and on your own schedule thanks to it. You can work from a computer or a mobile device with an internet connection using Clickworker. Your working hours and desired workload are up to you as a freelancer.
Link: https://www.clickworker.com/
Virtual Assistant Jobs (Websites)
In the US, Fancy Hands has openings for virtual assistants. You can find employment here doing data entry, food delivery, contact centre work, lead generation, appointment scheduling, etc. If you are good on the phone and have good online research skills, the employer of Fancy Hands will recruit you soon. Your compensation range with this company is $3 to $7 per task.
Link: https://www.fancyhands.com/
Freelance Writing Jobs (Websites)
You can find work writing blogs, editing content, writing technical content, writing stories, etc. here at Blogging Pro. You can start a career as a blogger on this free website. This business aids bloggers and independent contractors in locating employment. A answer will come in two to three days if you submit the job on Blogging Pro.
Freelancers can get employment in a variety of fields, including copywriting, blog writing, article writing, and more through the assistance of Pro Blogger. Candidates have the option of using Pro Blogger to easily construct a résumé. They even have the ability to bookmark and save jobs. You have the ability to manage job alerts, which is one of the benefits of using our website. The dashboard that Pro Blogger provides allows you to manage the job applications you've submitted.
Link: https://problogger.com/jobs/
The deadline has arrived for the website for freelance technical writers. Work opportunities include authoring helpful tutorials on topics such as payments, Blockchain currency, and invoicing, among other topics. It gives you the ability to work independently for various clients or businesses. You can get a head start on your career and find freelance employment that interest you with the assistance of this website.
Link: https://due.com/freelancer/
Freelancers looking for writing work might find opportunities on Freelance Writing. It is quite simple to choose the types of jobs you are interested in applying for based on the experience you already have. People who are looking for work as instructional designers, technical writers, automotive writers, production editors, and in a variety of other editorial roles are welcome to use this website without charge.
Link: https://www.freelancewriting.com/
You are able to find work as a freelance writer through the use of the website known as All Freelance Writing. You can rapidly find freelance work for beginners depending on the times you're available and the range of remuneration they provide. Jobs such as writing about the arts and news, editing books, and writing about lifestyle topics are all very simple tasks for novices.
Link: https://allfreelancewriting.com/
You may think of Freelance Writing Gigs as a job board that is updated throughout the week with new clients who are willing to pay you real money to write stuff for them. This website is a one-stop destination for a wide variety of writing opportunities, including online content writing jobs, editing jobs, blogging employment, publishing jobs, and more. You can even perform these jobs from the comfort of your own home.
Link: https://www.freelancewritinggigs.com/
Thumbtack offers businesses and freelancers an immediate and simple way to connect with one another, similar to other freelancing platforms. Thumbtack approaches things differently by emphasising local neighbourhoods and small businesses. Their platform is designed to make it easier for you to find job whether you're a writer, graphic designer, or lawnmower.
Additionally, there is no charge for freelancers to sign up, and they provide refunds and protection to assist you if a work is not a suitable fit. The unique job pipeline offered by Thumbtack is an additional perk. Clients will contact you with opportunities that fit your criteria when you enter the types of work you're interested in. You will need to pay for your client leads, which is the only negative. The cost per lead starts at $1.50 and rises based on the level of competition and other variables.
41. Writer Access
Writer Access is a community of independent editors, authors, and content strategists. In addition, it provides translation services. Clients can hire people residing in a variety of countries, including the United States, Australia, Canada, Ireland, the United Kingdom, and so on. You can be compensated for the amount of research required and the difficulty of the project. If you are just starting out in the world of content marketing, this organisation can provide you with free training.
Link: https://www.writeraccess.com/talent-overview/
Text Broker is a website that enables users to earn money by contributing written content. Text Broker provides you with access to a great number of opportunities to write content for each subject area even if you are just starting out in your profession. You are only responsible for deciding when and how much content you will write. This site does not impose any kind of earnings cap on its users. On the other hand, depending on the order, freelancing authors are subject to a variety of payment terms and conditions.
Link: https://www.textbroker.com/authors
Freelance Testing Jobs (Websites)
Testbirds is a website that gives you the opportunity to earn a work related to the testing of a website or app, and if you find a flaw in the software, you will receive additional remuneration. You have the option of testing either during the day or throughout the night while using this freelance website.
There are website testing jobs available in more than one language through the User Feel portal. For instance, the tester has the option of submitting a critique in their mother tongue. You are required to first register on our website and then successfully complete a qualifying test in order to work as a tester. This is the first step in starting your own testing consulting business as a freelancer.
Link: https://www.userfeel.com/
At User Testing, you can earn money by providing feedback on various websites. It is accessible through your app as well as your website. You only require a computer, a microphone, and an internet connection to make money through User Testing. You must have a PayPal account to receive your payment. After you have finished the duty of evaluating the website, your payment will be sent to you within a few days..
Link: https://www.usertesting.com/get-paid-to-test
I really hope that the list I just gave you helps you earn!
Conclusion – Best Freelance Websites for Beginners
Both experienced and novice freelancers can benefit greatly from using platforms for freelancing. I specifically advise newcomers to begin their freelancing careers in a marketplace rather than attempting to do their own networking at first, as I explained in my post on how to become a freelance writer. Regardless of your degree of experience, you'll need to be able to effectively sell your abilities, set fair prices, and present yourself. Making sure you receive positive feedback is extremely beneficial to set yourself apart from the competitors.
I realise it might be a little overwhelming to choose the best freelance website to suit your demands, despite the fact that there are many websites and chances available to you. Your knowledge of the top freelance websites should be solid by this point, and you should feel confident using one (or a few) of them to advance your career. There's no need to worry if you're just getting started with freelancing and have fundamental queries like "how much can I make" or "what kind of work can I do." answered. I suggest reading my article on what freelancing is, in which I go over the essentials.
F.A.Q – Best Freelance Websites for Beginners
What is Freelance Work?
Freelance work is a professional work or service provided by a person or agency individually and independently without being committed as an employee. A Freelance worker is a self-employed professional service provider who remotely provides various services like Programming, Web design, Graphic design, writing, Video production, Music, translating, etc.
How to Become a Freelancer?
Choose your field based on your skillset and passions, and define your target market and business goals. Next, build your personal brand by making an online portfolio and setting up a business email account. Look for potential clients on freelance websites like Upwork.