6

min read
What's The Best Pay Per Click Advertiser You've Ever Seen? Have you ever seen a great Ad on PPC and wondered who was running it? I'm sure you have if you're an internet marketer. Maybe one that made you laugh or just had a great message. The best pay-per-click (PPC) adverts are the ones that pull in relevant traffic and convert at a high rate. Well, today we're going to share some of our favorite paid advertising campaigns with you.
What Are The Best Pay Per Click Advertisers?
In no particular order, the following are a few of the top pay-per-click advertisers for 2022.
Media.net
A significant participant in Yahoo!/Bing Network ad network is Media.net. You could be earning money as one of the several affiliates hosting ads. Advertisers from all over the world pay to put their pay-per-click advertising here It is one of the largest PPC affiliate networks connected to Bing. Every year, it distributes PPC and other ads worth more than $6 billion on some of the busiest websites on the internet.
Maximizing views is the key to making money on Media.net. The network lets you place up to three ads on each page, which means you may get three impressions for every person that views the PPC ads. You should take advantage of this to get the 1000 impressions required to get payments more quickly. You can place a referral link on each page that receives visitors to increase the value.
Ezoic
Ezoic is a modest cutting-edge PPC affiliate network. Several AI-enabled services are available to advertisers and PPC affiliate marketing publishers on the program Its Ad Tester tool uses machine learning to improve the ads on your website and enables complex split testing without using any other software. Their advanced tracking systems take more measurements than just RPM.
Ezoic is one of the few advanced category PPC programs with referral affiliate revenue and provides an excellent return compared to other PPC affiliate programs. In comparison to other pay-per-click affiliate programs, Ezoic calculates its profits on the Earnings Per Thousand Visits metric (EPMV). This system considers various variables and awards growth rates on the website where profits are being measured. A variety of ad styles are available via Ezoic. If your PPC affiliate marketing site already receives a lot of traffic, you'll be in a great situation to make a lot of money from this network.
Google AdSense.
The most beneficial internet advertising network in the world is Google AdSense. Few networks are more famous for their PPC affiliate programs, and it is already home to millions of marketers trying to make money. Their unique analytical tools are efficient. For this reason, many PPC affiliate programs are Google AdSense friendly so that publishers may track outcomes using Google's services.
Your ability to create impressions from the people you're bringing in to click any on-page affiliate links will determine how much money you can make with Google Adsense. Also, if you want to avoid getting kicked off this PPC network, you'll need to be careful. There are no solid avenues for appeal, and it doesn't take much to be accused of click fraud. Google AdSense formerly led the market in PPC program earnings overall, but they need to catch up. Their prices could be better compared to other PPC programs, and the only way you'll make money with them is if your traffic is primarily from the US.
Svorn
Svorn (previously Viglinks) is a vital advertising provider that partners with over 40,000 independent websites, many of which are marketers looking to benefit from pay-per-click profit. It provides a wide range of sizes and formats for PPC ads. One of their tools, /Signal, makes it simple to test your advertising, which is perfect for newcomers who want to experiment and see what performs best on their website. Additionally, they have a tool called /Unblock that asks consumers to whitelist their website. When paired with the analytics tools provided by Sovrn, this can make testing very simple.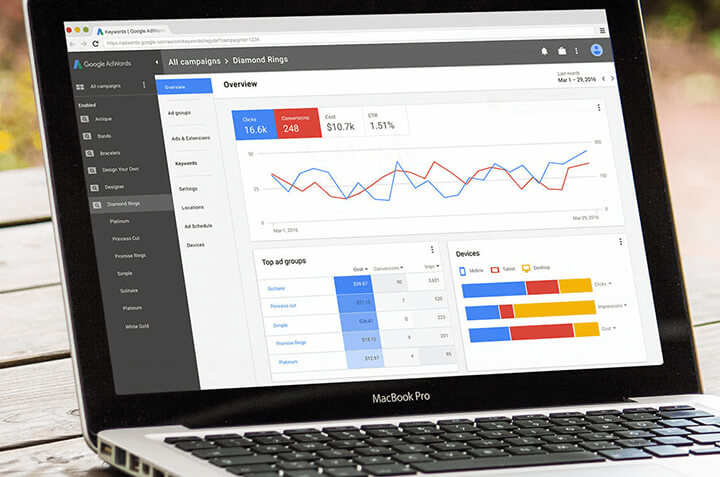 The audience, revenue, and other metrics are simple to view and adjust. Sovrn reserves the highest rates for US-based users, similar to numerous other pay-per-click affiliate programs on the list. It is difficult to join this PPC network and you won't get much money for your effort if the majority of your traffic is not from the US. Svorn has one of the lowest payout limits in the industry, making it an ideal PPC network for small publishers and new marketers. Additionally, compared to the other pay-per-click affiliate programs on the list, it has a low minimum Pageview level.
Revenuehits
Revenuehits takes pride in providing its 20,000+ publishers with one of the best approaches to website monetization. Along with several different possibilities for earning money from ads, it also offers pay-per-click networks for advertisers. The network chooses the pay-per-click ads that show up on the publisher's blogs and landing pages. With RevenueHits, you need high-quality traffic to make money. Since you won't be rewarded for impressions, you can send traffic that will result in clicks. The ads could also be effective if you have an affiliate link on the website that receives a decent number of clicks.
The network has tools that provide your traffic with highly relevant PPC ads. Depending on how successful those tools are, your earnings may vary, but at least you'll have a 100% fill rate so that no placements go to waste. Similar to a lot of the other pay-per-click affiliate programs on this list, RevenueHits uses methods to recognize click farms or other forms of click fraud. You won't make any money with their PPC ads using fraudulent traffic, even if you manage to avoid being discovered.
Adsterra
Adsterra receives more than 25 billion impressions each month. Affiliates make up a large portion of the publishers, and they are constantly seeking new methods to increase their affiliate link revenue. Because of the vast array of options it offers, some website owners believe it to be the finest pay-per-click advertiser network. The effort it has done to remove low-quality advertisers from its PPC program has helped it build a solid reputation.
It has a reputation for paying publishers and affiliate marketing partners on time and consistently. Some would argue that the finest pay-per-click network on this list is Adsterra, a selective network. Due to the options of customization for various items, many SEO marketers prefer to promote them here. If you're approved, it's probably because you can already generate a constant level of high-quality traffic.
Which advertiser should you choose?
There are definitely some great options out there. When it comes to the best PPC advertiser, the options depend on what kind of campaign you're trying to run, and what kind of results you hope to achieve. But at least now you have a few options to consider. So there you have it: the six most common pay-per-click advertisers online, as well as some of the smartest strategies that advertisers are using to maximize the effectiveness of their campaigns.
It's important to remember that PPC advertising is an ongoing process, so don't get discouraged if you're not seeing immediate results. Keep at it and always strive to improve your strategy. As long as you remember to test, measure, and optimize, then you should be able to generate good results for your ads and hopefully get more traffic to your site while doing so.