6

min read
10 Key Points to Remember When Building a Cold Email Campaign from Scratch
Old is gold—this phrase perfectly suits the cold emailing campaigns in digital marketing. Even in today's time, when everyone is going crazy after social media trends and content virality, cold emailing remains one of the most effective ways to approach your prospects directly.
Cold emailing simply means sending emails to someone who doesn't know you and getting them to know you. You'll be surprised to know that there are 3x more email accounts than those of Facebook & Twitter combined! And your email is 6x more likely to earn a click than a Tweet and 3x more than a Facebook post. No wonder people are making careers, launching startups, and growing their SMBs by leveraging cold emailing.
If you want to start cold emailing your prospects but are confused about where to start, you have come to the right place. This post will guide you through the ins and outs of cold emailing.
Let's dig into the ten key points to keep in mind before you start your cold emailing campaigns
1. Build A Precise Email List
Before setting up any email campaign, know your audience first. Blindly sending emails to any email ID will waste your energy and bring zero results.
Here's how you can build a cold email list:
Define your buyer persona. Analyze your target audience's age group, gender, profession, location, online/social media behavior, the content they are engaging with, solutions they are searching for online, etc. Practicing such market segmentation will allow you to split the customer's list into sub-group with shared interests.
Search for them on social media platforms or visit your competitors' profiles and note the audience is engaging with their content.
Once you have found your target audience, it's time to lead capture. Offer them some freebies, like a link to your FREE resources or a worksheet that could solve their problems. In return, ask for their email IDs. They will unanimously sign up if they find your website contains valuable and relevant content.
2. Create an Email Signature
An email signature is a vital part of your publicity campaigns. It establishes your brand in the eyes of your prospects and shows you mean business. By having an email signature, you not only provide proof of your identity but show that you are not some fly-by-night operator out to fleece people. You have a reputation and name to live up to, and that is exactly what an email signature establishes.
Here's how you can create your email signature in Gmail:
Click the Settings icon (⚙️) on the right side of your Gmail (Desktop)
Click on the "See All Settings" button
Scroll down until you see "Email Signature"
Now mention the details you want, like your name, photo/business logo, contact number, business name, hypertext links/icons to the social media handles, etcetera.
Note that you just need to create your email signature once, and it will automatically set itself at the end of every email you write.
3. Write Mobile-Friendly Emails
Since businesses prefer working via their computers, they often ignore how important optimizing their emails for mobile phones is. When mobile devices account for 41.9% of all opened emails, it would be foolish not to create mobile-friendly emails!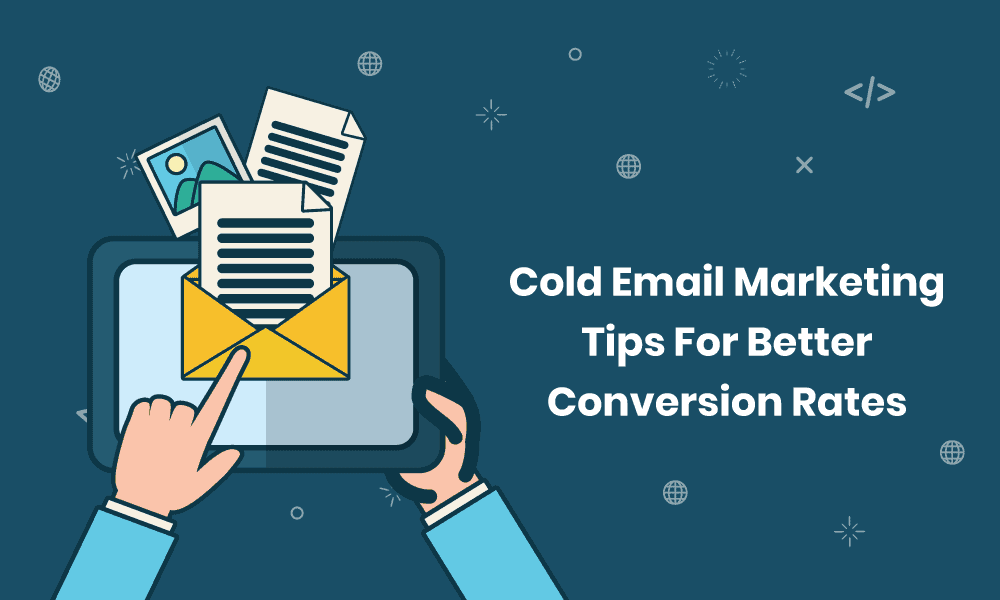 Here are some essential tips to mobile-optimize your emails
Opt for larger fonts
Make it concise (don't compromise too much, though)
Put actionable CTA buttons
Make it a single column (in case you're using images)
4. Avoid Getting Blacklisted
Irrespective of how much time you have spent on articulating your emails, if your email domain gets blacklisted, your email marketing will cease to exist. Although it is tough to create a magical boundary around your domain, you can apply some tactics to reduce the chances of getting blacklisted.
Start by sending emails to your close friends or family and ask them to report your emails as "Not Spam" (in case your emails are landing in their spam folders)
Set up a confirmation autoresponder email during the subscription process. This way, only legit people who want to receive your emails will get added to your mailing list. And this will reduce the number of un-subscriptions and spam reporting.
Use an online tool to calculate your spam score.
5. Use Cold Email Templates
Cold emailing prospects and expecting them to respond is not easy. Of course, you might craft an excellent cold email (at least in your view), but the possibilities are that the receiver might send it to the junk folder without even opening it. To help you in your email outreach efforts, learn from the experts—go online and look up some effective cold email templates that are guaranteed to generate warm leads. BUT make sure you aren't simply copying everything from those templates. The readymade templates have no taste for your target audience, your brand's tone, and you. So, add your personal touch before sending the hit button!
6. Follow Up With Your Prospects
The prospects who interact with your business, like signing up or checking out your products, are your hot leads. And you can't take chances on losing them by ghosting them. Thus, you must set up the follow-up emails, so they don't feel ghosted and see more from you in their inbox. More visibility equals more conversions!
So, the next time a new lead signs up for your newsletters, send a welcome auto sender message instead of silently adding them. It will make them feel special and assure them you care about them.
7. Personalize Your Emails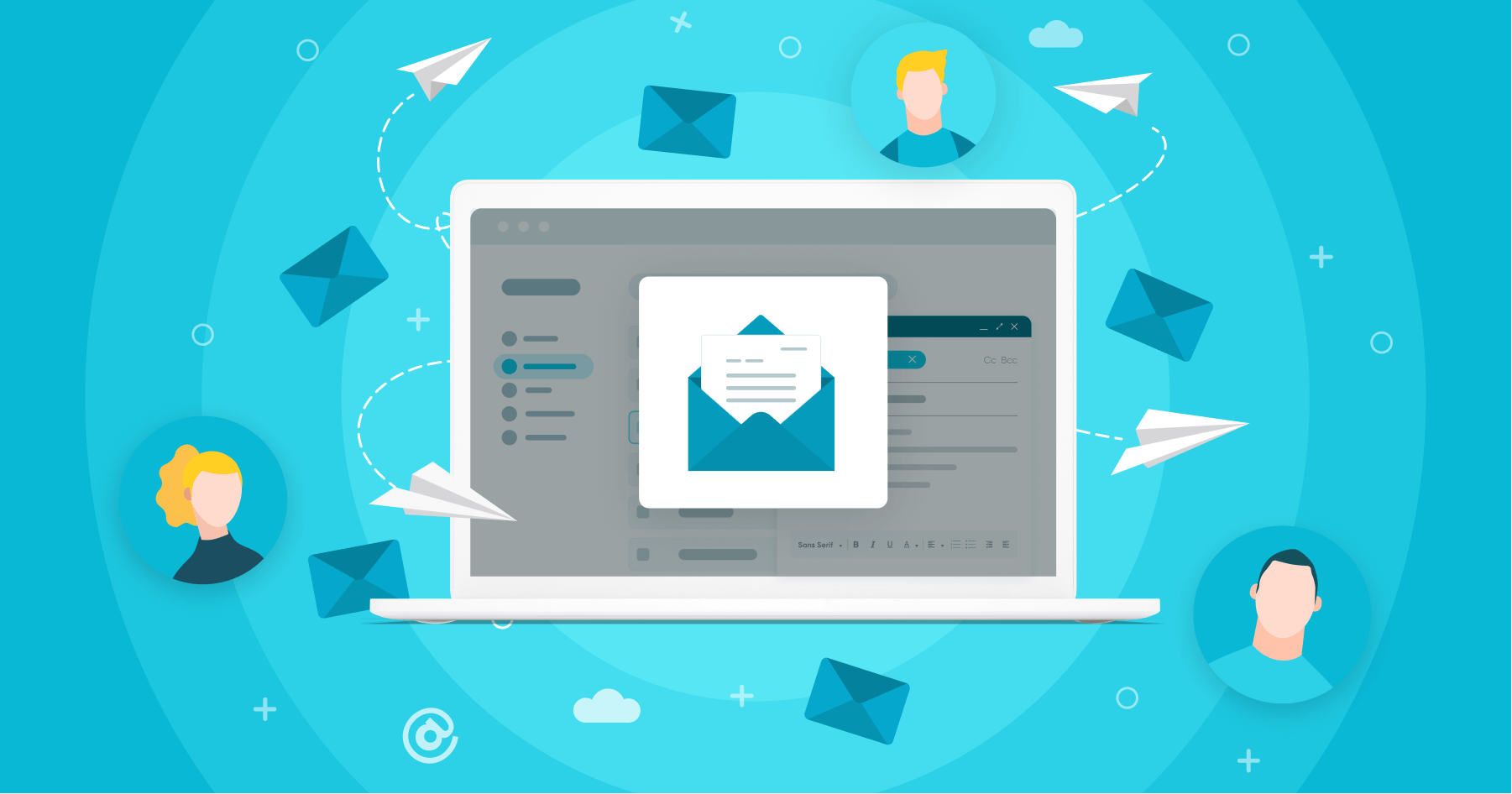 Remember, "cold-emailing" doesn't mean writing generic and robotic email copy. You want your prospects to know you. Thus, as part of a white glove customer service, personalize your emails as much as possible, so your prospects connect with you well. Some tips for personalizing your emails:
Mention their name in the subject line and the email body. It increases open rates by up to 18.30%.
Don't make it about your product but more about them. Create a customer centricity approach by giving them a solution to their problem.
Use dynamic content.
8. Use A Cold Emailing Software Tool
Using a robust email marketing tool can save your energy and time in unimaginable ways. Similar to how a Customer Service Management (CSM) tool can orchestrate all customer-related services to improve business operations, you can use email software to do all the time-consuming work for you in a breeze. It will help keep track of your active email subscribers, filter out duplicate addresses, follow up automatically, detect bounces, schedule emails, and much more.
9. Send Emails at The Correct Timing
You want your emails to get noticed, right? So why not send them when there's a high chance your prospects are checking their emails!
A study suggests that the best time to send emails is 10 am. However, it depends on YOUR audience's behavior. The same survey shows that Tuesday is the best day to send your emails.
10. Perform A/B Testing
Let's face it; no marketing strategy can ever be a sure-shot way of winning your leads' hearts. You have to keep testing everything and analyze what worked for you and what did not. For example, you can test with two or more subject lines or email bodies to get insights into your audience's preferences.