3

min read
Creative Topics for Your New Blog
If you're just joining the blogging world, welcome! You've got some great ideas to share, and now you'll have a place to share them with the world. Blogging, however, can get tricky at times, especially when those ideas start to run a little dry. You might find your momentum flagging, but if you want to keep your audience, you have to keep writing. So check out some creative topics designed to keep your blog going strong.
Health and Beauty Ideas
You can't go wrong with creative health and beauty ideas. You might provide exercise tips that have helped you keep going strong over the years. Or you could write about ways to beat stress or make healthy eating choices. Offer tips on purchasing clothing or ideas for new hairstyles like beach waves hair. Just make sure that you provide a disclaimer about health topics if you aren't an expert, and try to link to reputable websites that backup your claims and provide more information.
Book Recommendations
If you're a reader writing for other readers, then offer an abundance of book recommendations. You've probably read many books that have made you enthusiastic enough to share them with the world. So do so on your blog! For each recommendation, provide the full title and author's name as well as a link to a publisher or online bookstore. Then provide a brief summary without spoilers and two or three reasons why the book especially appeals to you. This should be enough to attract your readers to your favorite books.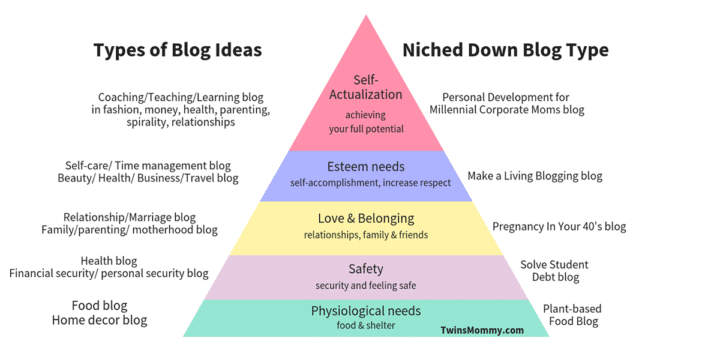 Music and Movie Reviews
You might do something similar with music and movies. Recommend your favorite songs, bands and films to your readers. Again, offer several reasons why you appreciate the music or movie. You can, of course, provide criticism, too. And you may even occasionally not recommend a particular work for good reasons.
Travel Tips
Maybe you're a committed traveler who has been to many interesting locations and seen sights galore. Then share your adventures on your blog along with tips to smooth out the journey for other travelers. You can, for instance, feature particular destinations that you've visited. Use excerpts from your travel journal if you have one. Otherwise describe what you saw and how you responded. Put up some pictures, too, and make recommendations for hotels, restaurants and attractions.
You can also use your blog to offer more general travel tips. Discuss ways to save money on vacation and ideas for easy planning. Share methods of remaining organized while traveling or activities to keep the kids busy in the car. You know what has helped you become a better traveler, so pass that on to your readers.
Buyers' Guides
There are so many products to choose from these days that buyers are bound to hesitate about purchase decisions. If you're an excerpt in certain areas or even if you have just made an especially good purchase lately, post a buyers' guide or two on your blog. You can discuss the characteristics buyers should look for in your chosen products and offer comparisons between various brands. Make sure that you do your research thoroughly, however, so that you're providing the best possible information.
Hobby Ideas
Finally, you can share your favorite hobbies on your blog. You might be a gardener or a woodworker or a painter or a collector. Then tell your readers about it, and inspire them to get started. You might post pictures of finished projects, write beginners' guides or put up instructions for various tasks or projects. You'll have to be a little careful, though, especially if you're an enthusiastic hobbyist. Your whole blog might quickly become dedicated to your hobby although that may not be such a bad thing!
These ideas should give you plenty of food for thought and plenty of opportunities to keep your blog flourishing. So get writing, and give your readers plenty of reasons to keep coming back for more.