12

min read
How is Domain Authority Calculated – Full Review 2022
What is Domain Authority?
Domain Authority, often known as DA, is a search engine score devised by SEO platform MOZ to assess how well a website will rank on search engine results pages (SERPs). Your chances of appearing higher in search engine result pages (SERPS) and attracting more natural visitors to your website increase with your domain authority. Today, websites and webpages are valued according to the principle of ranking domains based on their authority. Not to be confused with Page Authority (PA), a measure of a page's authority.
How is Domain Authority Calculated?
A number that ranges from 1 to 100 represents a domain's authority. The greater the score, the more authority a domain is thought to have in proportion to the score. Your site's ranking will improve and it will receive more organic traffic proportionately to the degree that your score approaches 100. DA is derived by combining forty distinct metrics, the majority of which were developed and are maintained by Moz. These are the metrics that are used most frequently:
1. Link Profile
When conducting link profiling, it is important to look at both the inbound and outbound connections that lead to and from a website. A high score will be awarded to a page that is linked to by authoritative websites and also has links to other pages that contain useful information.
2. MozRank
Determines a site's total popularity by counting the number and type of other websites that connect to it and taking that information into account.
3. MozTrust
Evaluates the reliability of other websites that connect to your own. A higher MozTrust rating is the result of having links from reputable websites such as those belonging to significant corporations, governmental entities, or educational institutions.
Why is Domain Authority Important?
Domain authority (DA) is a helpful comparison indicator that displays how your site's external link profile compares to that of rival websites. However, DA does not directly effect your ranks in Google's search engine results pages (SERPs). In addition to this, it serves as a rather accurate predictor of the rating of your entire website.
How do you Find Out your Domain Authority?
It is recommended that you verify the domain authority (DA) of your website on a frequent basis. It is a good idea to begin by determining the authority of the hyperlinks that point to your website. There is a good likelihood that your site has a Domain Authority (DA) score that is high if it routinely obtains backlinks from domains that have a high level of authority. You may verify the authority of your domain on a variety of marketing sites; however, you can check it for free on the following platforms:
Moz's Link Explorer
MozBar (Moz's free SEO toolbar).
How to Improve your Domain Authority
Even while the authority of a domain is determined by a wide variety of different criteria, there are still a number of various actions that you can do to increase your domain authority over time.
1. Disavow any Negative Backlinks
Your domain authority (DA) will suffer more harm than benefit if you use spammy backlinks or links from sites with a low level of authority. You should publicly denounce them as soon as you have the chance.
2. Build High-Quality Links
Increasing the domain authority (DA) of your own website may be accomplished through the creation of backlinks originating from other websites with a high level of authority.
3. Publish Relevant Content Regularly
The key to increasing your domain authority (DA) is to consistently update your website with new material that is relevant to your niche.
How Can We Help?
Is your website's score on the low end for domain authority? Our team of marketing specialists is here to assist you in making improvements to it. While you wait, why don't you have a look at some of our available training courses? We walk you through the tried and true ways of enhancing the search engine optimization of your website and increasing the amount of organic traffic it receives.
What is Domain Authority?
You may use the domain authority (DA) ranking statistic to foretell how well your website will do in search engine results. It was established by Moz and gives websites a score between 1 and 100. Therefore, having a high score increases the likelihood that your website will do well on search engine results pages (SERPs). Another way to think about domain authority is that it indicates how relevant your website is to your sector or a certain subject.
Additionally, you may view your domain's strength or authority in terms of rankings. However, there is a tiny difference between domain authority and page authority, so don't get them mixed up. Your complete domain's (and subdomain's) ranking strength is indicated by domain authority. While page authority examines a page's potential to rank in search results. What domain authority score should you aim for given that?
What is a Good Domain Authority Score?
Domain authority is determined by a variety of variables. Websites like Google, Apple, or Microsoft, however, will have a high DA (between 95 and 100). However, if your website is young, your DA will be low (possibly between 10 to 20). Additionally, you should be aware that a DA between 20 and 30 is simpler to increase than one between 70 and 80. Consider these ranges to classify what constitutes a good domain authority:
Below 30 is poor
30 to 40 is below average
40 to 50 is average
50 to 60 is good
60 to 70 is very good
Above 80 is excellent
It's crucial to keep in mind that DA aids in predicting how well your website will fare in search results. Therefore, it is preferable to utilise it to compare your website to others' in SERPs before attempting to raise your DA to rank higher.
How is Domain Authority Calculated?
Different tools each have their own formula for determining domain authority. Regarding Moz, it calculates your DA score based on more than 40 different variables. But the most crucial elements are as follows:
MozRank – It counts the variety of web sites linking to an online web page. It additionally seems to be on the high quality of those web sites that present your website an inbound hyperlink.
Hyperlink Profile – This consists of inside and exterior hyperlinks from the net web page. So, in case your put up hyperlinks to high authority web sites and likewise will get linked again by different respected websites, you then would get a very good rating.
Root Domains – When it's your hyperlink profile, Moz additionally seems to be on the variety of distinctive backlinks. Let's say you could have 100 hyperlinks however from a single web site. Moz will take into account this as 1 root area. So, it's vital to get backlinks from totally different web sites.
MozTrust – Moz checks the trustworthiness of internet sites linking to your web page. As an illustration, in case you get a hyperlink from a college webpage, governmental website, or a big group website you then'll get a high rating.
Website Construction and Consumer Friendliness – For attaining a high DA, you want to make it possible for your website construction is straightforward for search engines like google and yahoo like Google for crawling your pages. And also you even have to supply an amazing consumer expertise to your guests.
How to Increase Domain Authority?
As you start to work on boosting your website's domain authority, you should remember that it's a long-term strategy. Here are some ways you can increase your site's DA:
1. Acquire High-Quality Backlinks from Authority Sites
In the event you observed, backlinks play an enormous function in calculating area authority. Not solely that, backlinks are one of many two most necessary rating elements. A research by Ahrefs confirmed that 55.24% of websites don't get any natural site visitors since they don't have any backlinks. Due to this fact, it's protected to say that you simply want backlinks and high-quality ones.
There are tons of the way you will get backlinks to strengthen your hyperlink profile. To begin, you possibly can have a look at your top referral sources after which discover related websites for backlink alternatives. And to uncover your top inbound hyperlink sources, you should use MonsterInsights. It's the best WordPress Google Analytics plugin and reveals you detailed reviews in your dashboard.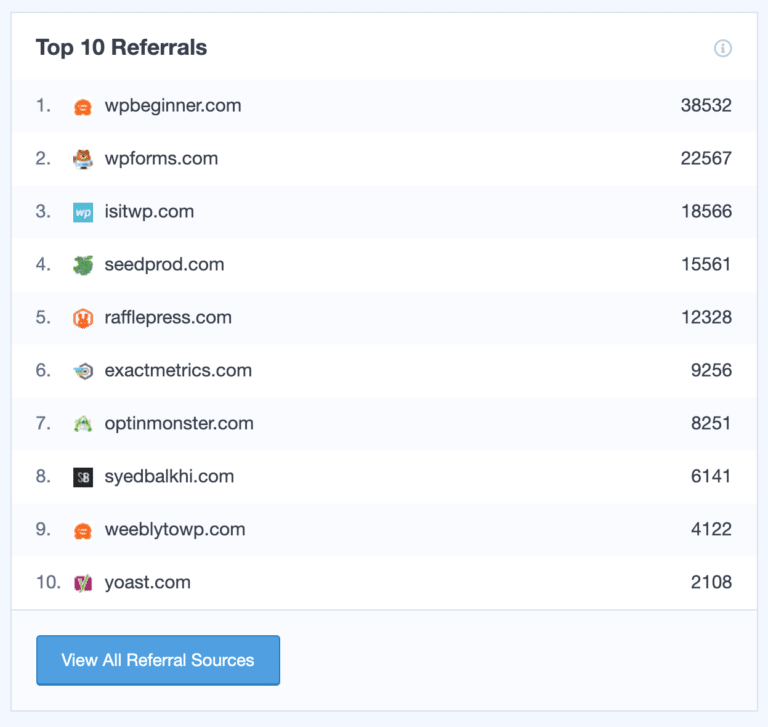 You may also ethically eavesdrop on your rivals, examine the websites that are linking to them, and then try to do the same. Through guest posting, you may obtain connections from reputable websites in another simple approach. Follow our 15 practical advice on how to gain backlinks for more information.
2. Create Killer Content That's Link Worthy
The second strategy to raise your domain authority is to provide outstanding content that attracts links. What makes your material amazing? In any case, if readers find your writings useful, they'll start to spread the word. This boosts your chances of receiving backlinks from websites with high authority, such as universities or governmental agencies.
Additionally, you'll strengthen your root domains with links from various websites. All of which will help you get a high DA. You may now produce several sorts of content, including articles, in-depth tutorials, videos, infographics, podcasts, presentations, and more. But looking at your website's most popular pages is a terrific place to start. You may produce related themes and content categories in this way.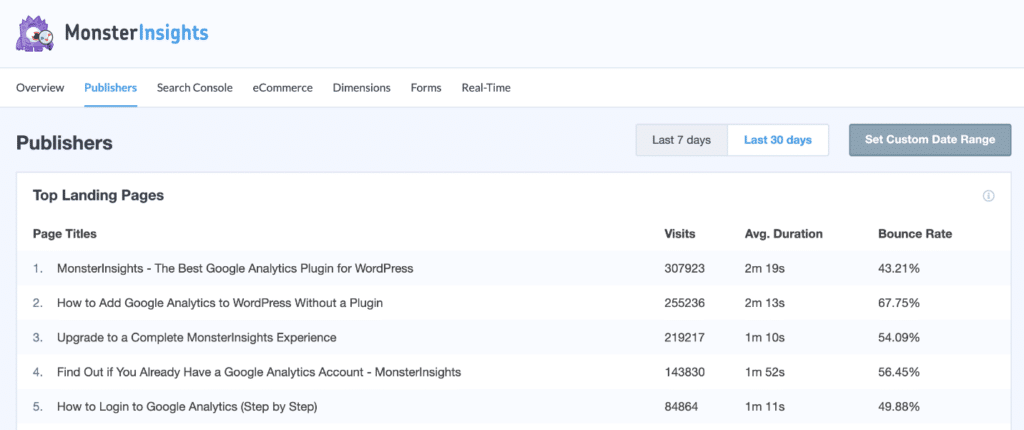 3. Audit Your Site and Remove Bad Links
Having poor links might do more harm than good, even if inbound connections are essential for your website's DA and ranks. Your website's domain authority may suffer if you link to spammy websites. And in some circumstances, it can even result in a Google penalty. You should check your website for hazardous connections and eliminate them as soon as you find them to prevent it from happening.
By looking through your website's whole link profile, you may utilise several SEO tools to find any problematic links. Additionally, you may utilise Google Search Console to ignore or disavow those links if you are unable to delete them. As a consequence, when crawling, Google's crawler won't take into account any spammy or artificial backlinks.

4. Optimize Your Website Structure and User Experience
It's important to keep in mind that your site's organisation and usability were considered while determining its domain authority. Search engines can simply crawl and index your web pages if they are properly structured. You may make a sitemap in WordPress to assist web spiders. A sitemap helps search engines easily browse around your website by containing all of the key pages.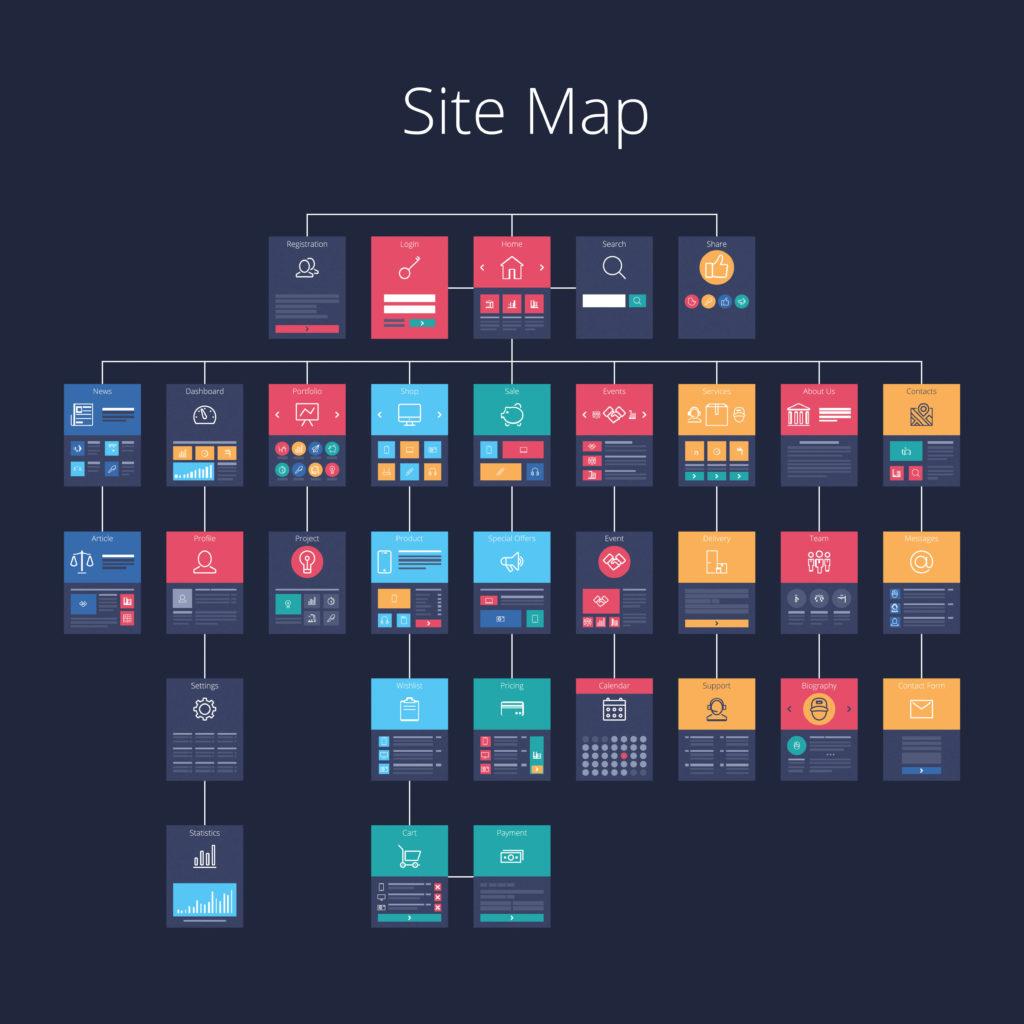 When it comes to enhancing user experience on your site, you should first concentrate on mobile optimization. Google now prioritises mobile users, which means it will assess how well your website functions on mobile devices. Therefore, it's critical that your site loads swiftly and works effectively on mobile devices. Then, you must guarantee the security of your website. Obtaining SSL certificates and switching your website to HTTPS are two ways to do this. Additionally, you may obtain the top WordPress security plugins, such as Sucuri, which comes with a variety of features including a web application firewall.
5. Improve Your Internal Links
Concentrating on your internal link structure is another technique to enhance the user experience on your website. You can retain users on your site longer and lower the bounce rate by providing connections to other educational website. Additionally, internal links make it simpler for search engine crawlers to access your website and index your content.
The ability to move link juice from one page to another thanks to an effective internal link structure is another advantage. The value of a page that is sent to other websites is referred to as "link juice" in SEO. More links pointing at a page provide the search engine a vote of confidence since they demonstrate the page's reliability. The sum of these factors increases domain authority. Use a plugin like All in One SEO. to enhance your internal linking strategy.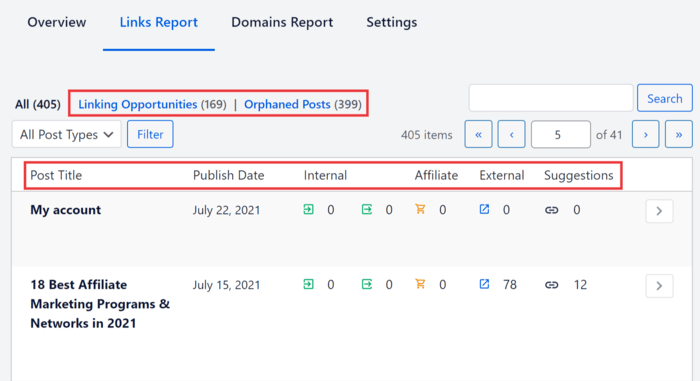 The Connect Assistant plugin for AIOSEO will instantly provide an internal links report for your website and make recommendations for pertinent pages you may link to.
How Do You Check Domain Authority?
Here are some tools to help you verify your website's domain authority now that you understand how to boost it.

You may use Moz Link Explorer to determine the domain authority of any website. Enter the website address of either your own or a rival's to check the domain authority. The programme even offers data on the amount of distinct backlinks, root domains, and keyword rankings for a particular domain. Additionally, you may view more information by scrolling down, including the most popular sites, top anchor text, and most followed connections to this site.

Another domain authority checker you may use to determine a website's DA is Ahrefs, one of the top SEO tools on the market. Be aware that although Ahrefs refers to it as domain rating, it is the same thing. You should also be aware that it calculates the DA using its own method and parameters. Therefore, if you compare it to Moz or any other tool, you can notice a difference in the ratings.

Many SEO experts use SEMrush, a programme that also offers information about a website's domain authority. Go to Backlinks Analytics in SEMrush to see the DA of your website or those of your rivals. View the Authority Score under the Overview tab (which is domain authority). You've now reached the guide's conclusion. How long does it take for your DA to increase?
Wrapping Up – How is Domain Authority Calculated
It is important to keep in mind that you do not have any influence on the domain authority of your website. Your only option is to arrange the pieces in the correct configuration such that your DA score continues to rise. It is also important to keep in mind that increasing the domain authority is not an overnight process; rather, it needs some time and effort.
Therefore, develop a plan with a long-term focus and make use of the suggestions we've provided in order to boost your DA. We really hope you enjoyed reading our essay about domain authority, in which we explained what it is and how it may be increased. You may also go through our tutorial on the most critical KPIs to measure in Google Analytics for your company.