23

min read
How to Earn Money As A Student Online – Full Guide
You can't talk about the twenty-first century without discussing the internet, which today offers Online Jobs for Students to earn money. Over the previous decade, internet usage has increased dramatically, resulting in the creation of a global trading platform. People all across the world now have an equal opportunity to earn a living.
These prospects are the best-taken advantage of by the younger generation. A few years ago, it was difficult to make a respectable living from part-time work.
However, college students can now make a livable wage that will keep them afloat during the school year without going bankrupt or incurring significant debt. According to Forbes, students can significantly enhance their level of life by working online. It is thanks to the internet that online careers for college students are now possible.
There are many internet jobs available, from work related to education and writing services classtaker.net to other professions. but some people have a limited understanding of what types of occupations are available. This article explains the different types of online jobs available to college students and how to get started.
Whether you need some extra cash to cover your expenses or want to save up for something special, this article will provide you with valuable insights on how to earn money as a student online.
Exploring Online Income Opportunities
Can I earn a living online?
Indeed, you can generate income through online means. In fact, online income is a popular way to supplement your earnings or establish a full-time livelihood. According to Pew Research, approximately one in six Americans have derived income from digital gig platforms.
Variety of Legitimate Paths
From engaging in freelance writing to establishing your own digital store, there exists a plethora of legitimate avenues to earn money on the internet.
Quick Money Online?
Is rapid online income possible?
If you're pondering how to make money online, it's imperative to steer clear of schemes promising swift riches. Some may propose online business concepts that guarantee overnight wealth.
While numerous online earning options exist, exercise prudence. Individuals who pledge million-dollar returns in mere days may have ulterior motives. Concentrate on trustworthy money-making avenues, like content creation on social media.
While you must exercise caution when exploring methods of generating passive income from home, rest assured, there are a multitude of ingenious concepts available.
Focus on Your Strengths
If you're deliberating on how to make money online, emphasize your existing talents. You possess skills that many others covet, making them valuable assets in your online income endeavors.
Don't hesitate to experiment with several ideas, and remember that assistance is accessible. Formulate a coherent strategy to earn money from the comfort of your home, in alignment with your schedule, and with a dependable internet connection.
You are in charge of administering a company's social media account, as the name implies. You interact with others and build positive relationships with them. Leads are generated as a result of this, and these leads quickly turn into possible clients/customers for the organisation. Your goal is to reach out to as many people as possible and sway their purchasing decisions.
Sending your CV to companies in your area that might need your services is a good place to start. You can also upload your CV/resume on the websites of job agencies. Approaching companies or brands you love, use, or know a lot about is even better. You are well-prepared for this position based on your expertise with personal social media accounts, such as Facebook, Twitter, Google, and other sites like Pinterest.
#2. Online Tutoring
When you're an expert in a certain profession or subject, online tutoring can be a lot of fun. There are a plethora of tutorial videos available online, and this is only the beginning of what is available. Gradually, learning is moving away from the traditional physical classroom and toward the virtual classroom. So, if you have expertise in any sector, now is the time to put your expertise to work for others. It does not need to be academically linked; if you are interested in the latest fashion, health and wellbeing, consultancy, or music, the opportunity is available to you.
By utilising a service such as Brighterly or Tutor.com, you will be able to market your tutoring business. You can also submit an application to other companies to raise awareness or develop course content for sale, but be sure to select the most appropriate advertising platform from the list above to sell your service to potential customers.
#3. Data entry
Companies must keep their data up to date on a continual basis. This does not necessitate any special abilities. It is the process of entering information into a specific format. In the vast majority of cases, you are transferring data from one format to another that has been improved. Whatever the case, it is definitely worth your time and effort, and it pays well as well.
College students should be able to type at least 100 words per minute on average, according to the American Typists Association. If you are faster than the average person, it will be easy for you to earn more money from data entry jobs. Aside from having an internet connection and a laptop, there is no additional expenditure required to participate. Data entry tasks are posted online by companies such as Virtual Bee, Clickworker, DionData Solution, and Upwork for college students to complete.
#4. Resume writer
In today's competitive job market, individuals are seeking expertly crafted curriculum vitae and resumes. If you possess a proficient grasp of the English language or any other linguistic aptitude, there is an opportunity to augment your income by aiding job seekers in the development of meticulously tailored CVs.
By honing your skills in composing impressive CVs, you can enhance your own capabilities and amplify the likelihood of securing clientele. When exploring avenues for employment in the realm of resume writing, platforms such as ResumeEdge and WriterBay can serve as invaluable resources. It is important to note that job opportunities may not materialize with regularity, but it is certainly worthwhile to venture into this realm and endeavor to secure assignments.
Starting Your Investment Journey
While exploring various investment strategies like real estate and cryptocurrency is a good idea, it's essential not to overlook the conventional stock market. Some individuals believe they can't invest in stocks due to insufficient funds, but there's generally no minimum balance required to start in the stock market.
Numerous brokerage platforms are available, so consider referring to a reputable YouTube channel that explains their differences. This will help you choose the most suitable option based on your needs.
It's crucial to exercise caution when investing in the stock market. Predicting market fluctuations is challenging, and anyone claiming to possess such foresight may not have your best interests at heart. Consider taking classes, watching educational videos, or reading books about the stock market. Diversifying your investments is advisable, and you may want to invest in an industry you understand well.
Selling Art and Photography
 If you're a creative individual, you can start making money online by selling your art and photography. For instance, if you have a passion for capturing images of animals, you can sell them online. Alternatively, if you excel at photographing people, you could pursue photography as a career.
Leverage social media marketing strategies to increase your visibility and attract potential customers. This will help more people discover your art and photography services, generating interest in what you offer.
Art takes various forms, from traditional painting to digital artwork. Digital art has gained popularity, and your computer skills can be valuable in creating digital art for clients. With many aspiring online entrepreneurs and businesses, your artwork or photography could serve as a logo. Encourage satisfied customers to leave reviews, expanding your online presence and attracting more business opportunities.
Becoming an Online Translator
Harnessing Language Skills for Income
If you're proficient in a second language, you can explore opportunities as an online translator. In our increasingly globalized world, speaking a second language makes you more marketable. Various translation projects are available:
Remote conversation translation: Facilitate communication between individuals who speak different languages. For instance, assisting a doctor in conveying information to a patient.
Document translation: Translate written materials, like legal documents, for clients who need to submit them in another language.
Depending on the type of translation work you prefer, you might need to take specific exams or earn certifications. The income potential as a translator is flexible, allowing you to decide how much you want to earn.
#5. Search Engine Optimization (SEO)
Even though major search engines such as Google, Bing, and Yahoo are at the top of their game when it comes to algorithm upgrades, they still require the services of a search engine evaluator to properly review and correct any faults in such updates. A search engine evaluator examines a search result and provides input on the quality, usefulness and correctness of the information included within it.
Jobs in search engine optimization are available from companies such as LeapForce, LionBridge, and Appen Butler Hill, among others.
#6. Beginning Online career on Blogger: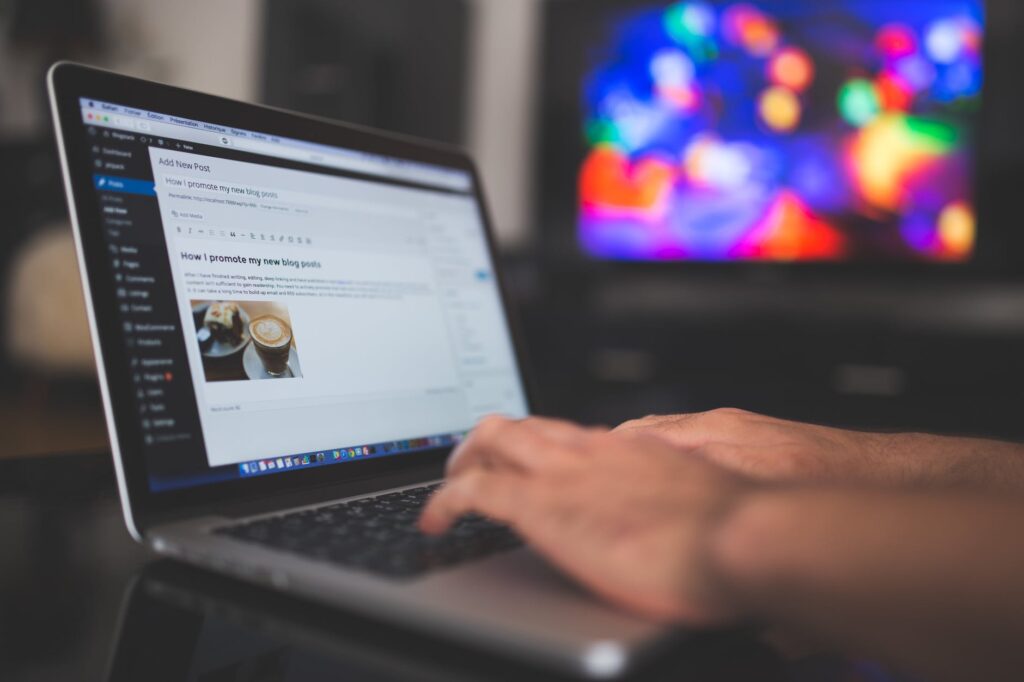 Companies that want to keep up with changing trends must provide new content on their blogs on a consistent basis. Consumer and potential customer excitement and warmth are maintained using this method. Blogging provides that opportunity, and it is via blogging that you can earn money. All that is required is that you select a topic and write extensively about it. It is necessary to conduct research in order to produce high-quality blog content. When you market through affiliate marketing and sponsored posts, you can also earn money from your efforts.
You can find blogging employment on job search websites such as Freelancer, UpWork, and Hiresine. You might also construct your own website and add stuff to it as an alternative method. The cost of hosting your website is $2.95 per month, payable on a monthly basis. A number of hosting firms are available to host your website, including Blue Host and Hostgator. To get you started, you can use our step-by-step approach to creating a blog.
#7. Content writer or Editor
Because it has so many facets, article writing can be a very lucrative business from which you can make a good living. You can write on anything you choose and be compensated for your efforts. Simply choose a topic that interests you and write an article about it. In addition to this, you will have to dig for information, which is where researching will come in handy. If writing is your passion, this will be an excellent opportunity to put your abilities to use.
After all, it's gratifying to be able to do what you enjoy while also earning a living. A freelance proofreading service is also available if you are not interested in writing material or do not have the necessary time to do so. You can also proofread from any location. There are a lot of websites that can compensate you handsomely for your article writing efforts.
#8. Micro Freelancer jobs
When it comes to the realm of inventive concepts, our minds are akin to a boundless reservoir, brimming with potential. With the advent of Fiverr, the mere act of a click can metamorphose those ideas into a lucrative source of income. Embarking on this platform allows you to amass a repertoire of work, gradually bestowing upon you a commendable monthly remuneration. For those seeking to amplify their earnings further, delving into Gigbucks proves to be a prudent choice. Notably, Tenbux presents an enticing prospect, offering remuneration ranging from $5 to $50 per hour, with their pay scale spanning between $5 and $10.
#9. Online hiring for companies
With the advent of online recruiting, it has become much easier to recruit employees for businesses. When you work as a recruiter, you are the link between a firm and a potential employee. Your responsibilities include examining CVs and resumes, posting job openings on job search websites, hosting an interview, and negotiating salary ranges. If you work 20 – 30 hours per week, which is the usual rate, your annual take-home salary can be in the neighbourhood of $50,000.
#10. PowerPoint presentation or keynotes presentation jobs
As an college student, you are no stranger to the realm of PowerPoint presentations. Your expertise in this domain holds immense value for corporations and speakers alike, who seek captivating and imaginative presentations to effectively convey their ideas. The art of seamless communication and adept presentation skills are paramount in this endeavor, and you possess the very qualities that can complete the puzzle for these companies.
To showcase your services, consider assembling a dedicated website that accentuates your talents. One exemplary platform to draw inspiration from is presentationwork.com, where you can explore a myriad of compelling presentations. Moreover, platforms like Freelancer and UpWork offer promising avenues to explore and discover further opportunities in this field. Embrace these platforms to embark on a journey of fulfilling assignments and professional growth.
#11. Genealogist
The realm of ancestral research never fails to captivate individuals, leaving them brimming with anticipation about the intriguing discoveries that lie in store. It is no wonder that people are willing to invest generously, with requests fetching prices as high as $700, and a minimum fee of $70 being the norm. As a college student who has chosen to specialize in this particular domain, you have stumbled upon a remarkable opportunity. There is no need to venture any further, as the prospects here are truly exceptional. Embrace this chance and unlock the fascinating stories of lineage for those eager to uncover their roots.
#12. Virtual Assistant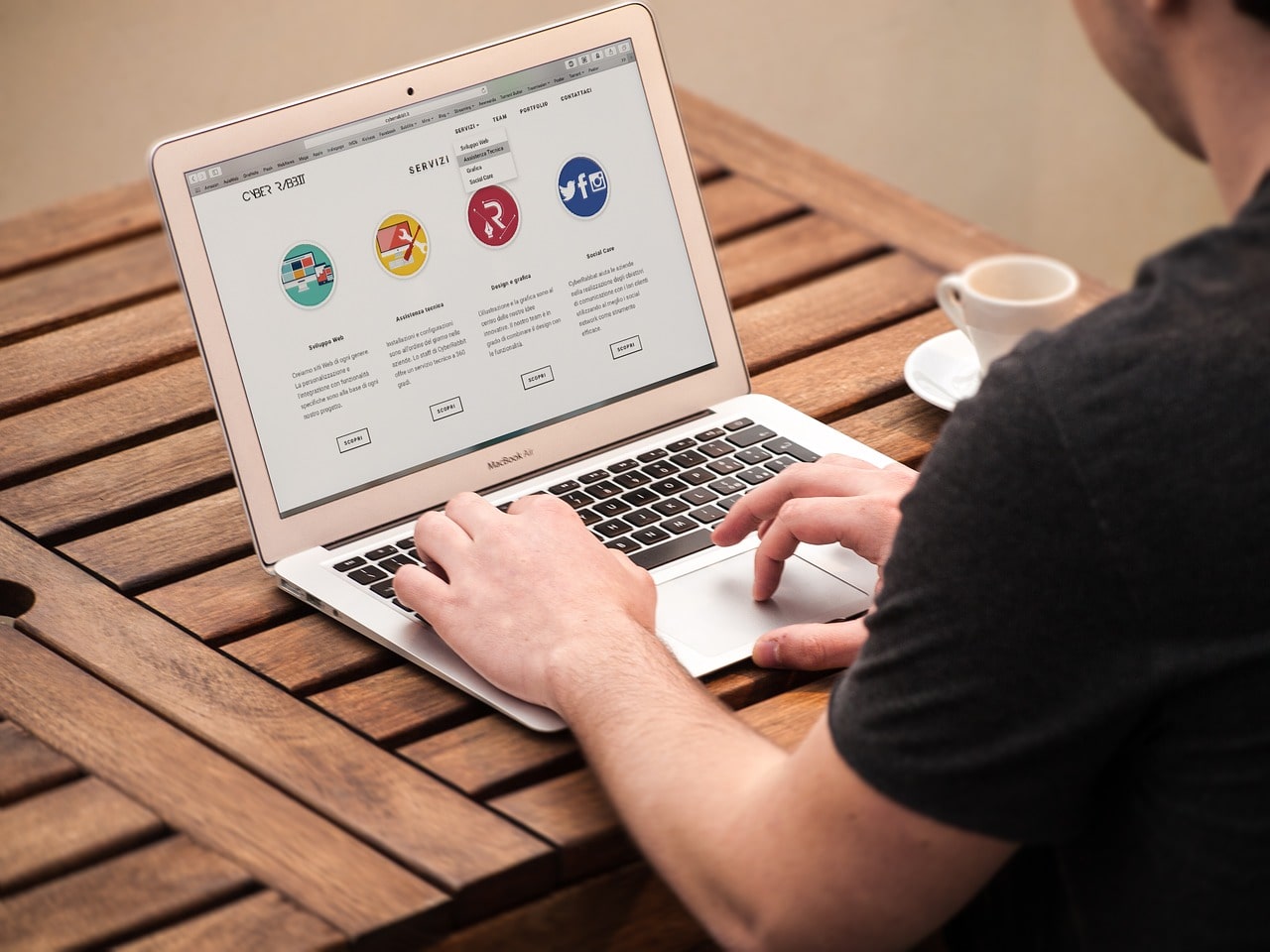 If you possess a knack for maintaining impeccable organization, adhering to time schedules, and exhibiting effective communication skills coupled with meticulous event documentation, then this position is tailor-made for you. In today's fast-paced era, individuals often struggle to keep up with their myriad of scheduled activities.
Your expertise can prove invaluable in assisting with itinerary planning and meeting scheduling, especially for high-level executives and upper management. By offering your services in this capacity, you position yourself favorably within the realm of freelancers and independent professionals, who consistently seek reliable individuals to support them in their endeavors. Embrace this opportunity to showcase your organizational prowess and contribute to the seamless coordination of activities in this bustling generation.
#13. Transcriptionist
This assignment is rather straightforward. It necessitates paying close attention to sounds and copying down exactly what you hear. If you're a college student looking for an online career, this should be a good fit for your schedule. This does not necessitate any special training.
It is possible to take it to the next level by establishing your own transcription company. Furthermore, you will be able to select your own customer as a result. Transcribe Anywhere will out to be a useful resource. They also provide free basic tutorials that might get you started on the right foot.
#14. Reward Program or Affiliate Site Earning Opportunities
All members of the affiliate and reward programme have the ability to refer their programmes to their friends and family members, and in the event that a sale is made, you will receive a portion of the transaction as compensation. There is no formal training required for affiliate-type work; all that is required is that you advertise their items and generate sales in order to receive commissions. Starting with the following websites, students can begin their affiliate sales career as affiliates:
#15: Earn cash from YouTube
YouTube is a global phenomenon and one of the most popular websites on the internet, so there's a chance you may make some money by making some homemade films that become viral. Many of us are familiar with viral films that generate enormous sums of money for their creators by racking up millions of views, but even if your offerings don't go viral, you may still generate an income stream if you do it well and give people what they want to see. Participate in the YouTube Partner Program, which allows you to receive a share of the revenue generated by the advertisements that appear alongside your videos.
The amounts of money you may make vary a lot and are dependent on the number of views you get, but if you have a series of films running, you could have a steady stream of cash. To become a YouTube partner, you must submit an application, and you have a decent chance of being accepted if you already frequently upload clips with a reasonable number of views when you submit your application. It will cost you around $100 to get started, but once you do, you have a good chance of making upwards of $50 every month.
Some people make a lot more money than that, and many of the success stories involve carving out a niche in something you're good at presenting or performing, so you can become the go-to person on YouTube, and each new video you publish adds to your regular revenue.
#16 Get paid to watch videos
If you prefer to earn money by watching videos rather than creating them, there are several websites that offer payment or coupons in exchange for evaluating promotional movies and advertisements. To ensure a profitable and reliable experience, it is advisable to consult forums like Maximiles and Jingit, among others, where you can gauge other users' opinions and avoid potentially unprofitable or unreliable schemes. Learn from the cautionary tale of Rate My Video, which, despite its popularity and large membership, unexpectedly closed down some time ago. Stay connected with fellow users through forums to stay updated on any changes to the platforms you work with.
Maximiles, for instance, presents a daily array of new videos, allowing you to earn points by watching them. It's important to note that while these quick advertisements won't make you wealthy, you can accumulate approximately $250 worth of gift vouchers throughout the year, which can be a valuable addition to your Amazon account.
Additionally, consider exploring Swagbucks and Gift Hulk, two other websites that offer alternative avenues to earn money beyond video watching. These platforms provide opportunities to engage in activities such as web browsing, completing online polls, and similar online tasks. Broaden your horizons and capitalize on these supplementary earning possibilities.
#17 Get paid to write
There are a variety of ways to be paid to write online if you have a little creative flair and want to make some money for your literary abilities. Textbroker, for example, acts as a literary agent for you, meaning they operate as a middleman and take a part in the sale of your articles or other content. You can expect to earn between $7 and $50 per sold article, and you may find yourself producing content for advertisements, newsletters, website content, or blogs on athletic events or themes such as finance and home care, among other things.
Sites like Constant Content and Textbroker will ask you to submit a brief piece as an example of your writing abilities and to check whether you can form sentences correctly and utilise proper syntax. It may take some time to establish a steady flow of writing employment, but if you enjoy writing and have strong grammatical standards, being paid to write online can provide a decent regular income.
Written material, which includes data entry, offering product reviews, and conducting web research, is another source of money. Look for firms like Clickworker that provide a variety of paid jobs that can help you make a consistent income. If you apply to any of these companies that offer writing jobs, be prepared to take a test. Keep in mind that regional differences can make a difference in passing the assessment and providing the writing style they require, so don't be discouraged if you don't make the cut with the first company you apply to.
#18 Write an e-book
If you have specialised knowledge or believe you might create a book that others would like reading, self-publishing may be an option for you. If you're looking for motivation, consider that Fifty Shades of Grey began as a self-published Kindle e-book. While you may not be able to achieve the same level of success as author E L James, keep in mind that every book you sell earns you up to 70% of the list price, which quickly adds up to a substantial sum, even if you only sell a few hundred copies.
The Kindle Direct Publishing feature from Amazon is simple to use and allows you to post your e-book instantly and for free. Your book can be about anything, and if you have specialised expertise in something, you may find that others will pay to read your thoughts and advise on the subject.
#19. Tutoring Online
As a student, you can join 15+ renowned online tutoring jobs to locate clients who require tutoring in disciplines in which you are particularly experienced. These organisations will allow you to apply to become an online tutor and will connect you with students or clients who require assistance in your area of expertise. You can do this employment part-time and earn some extra cash to help pay your bills. To provide instruction in academic or non-academic disciplines, you'll need a Skype account and a high-speed Internet connection. Here are a few websites where you can look for online tutoring jobs:
Tutor.com
TutorVista
TutorZilla
Tutors Home
HomeworkTutoring
#20. Graphic Designer
Do you have experience with Adobe Creative Suite/Adobe Creative Cloud, including InDesign, Illustrator, or Photoshop, and an eye for design? If you do, there is a lucrative market for you out there. All you need is a desire to learn if you don't already have it. Learn Photoshop, Web Design, and Profitable Freelancing is a highly rated course that will teach you the ins and outs. I know, it's not another class, but it might help you earn money before you graduate.
How much money can I expect to make? Depending on your skill, you can charge anywhere from $25 to $300 per hour. What's the best way to get started: Promote your services on social media and develop a website to showcase your work and services. The more people who view your work, the more likely they are to remember you when a project or need arises.
#21. Web Designer
Even if you approach it as a recreational endeavor, I highly recommend venturing into website development as it presents a remarkable opportunity to generate substantial income, regardless of age. The first step is to determine your area of focus. For instance, you may choose to specialize as a front-end developer like myself. This involves purchasing a pre-designed theme, such as the template currently being used on this website, and personalizing it according to your preferences. It's worth mentioning that I am entirely self-taught, relying on online resources like Google to acquire the knowledge I need. Many people perceive website creation as a daunting task and prefer to pay professionals to handle it, which is where your expertise comes into play.
In my own experience, I volunteered to create a website for my church, despite having no prior knowledge of website development or dealing with complex back-end processes. However, premium themes typically include support from back-end developers, alleviating the need for you to delve into that aspect (I still haven't). You can seek assistance from the theme developers when it comes to the front-end customization. Designing my church's website proved to be a significant learning curve, but it was immensely rewarding as I gained valuable expertise along the way. Subsequently, I was able to charge $800 for designing a website for a friend, and now I command a rate of $1,000 or more for each additional project. With a clear understanding of the client's requirements, I can create a website within a day or two.
#22. Search Engine Evaluator
Do you want to be compensated for assisting Google in correcting their mistakes? Consider pursuing a career as a Search Engine Evaluator. Google isn't getting everything right when it comes to the results that appear when you search, and they need your help to fix this. As a search engine evaluator, you'll be responsible for determining the relevance of social media advertisements and search engine results. That's all there is to it! Due to the flexibility of working on your own timetable with a limit of 20 hours per week, this is considered to be one of the greatest online jobs for college students available. How much money can you expect to make? Approximately $12.50 – $14.50 per hour
FAQs about Earning Money Online as a Student
1. Can I really earn a decent income as a student online?
Yes, you can definitely earn a decent income online as a student. However, it requires dedication, consistent effort, and a marketable skill or talent. Explore different online opportunities and find the ones that align with your interests and abilities.
2. Are there any online jobs that require no experience?
Yes, there are online jobs available that require little to no prior experience. For example, online surveys, micro-tasks on websites like Amazon Mechanical Turk, and data entry jobs often have lower entry barriers. However, gaining experience and developing valuable skills can open doors to higher-paying opportunities.
3. How can I avoid online scams while looking for online jobs?
To avoid online scams, it's essential to research and verify the legitimacy of any online job or platform before getting involved. Look for reviews, check for contact information and customer support, and never provide personal or financial information to suspicious sources.
4. Is it possible to balance online work with my studies?
Yes, it is possible to balance online work with your studies. It requires effective time management and prioritization. Create a schedule that allows you to allocate dedicated time for both your studies and online work. Set realistic goals and avoid taking on more than you can handle.
5. How long does it take to start earning money online?
The time it takes to start earning money online can vary depending on the path you choose and your dedication. Some methods, like freelancing or starting a blog, may take longer to generate income, as you need to build your reputation and audience. Other options, such as online surveys or micro-tasks, can provide instant cash but with lower earning potential.
6. Can I turn my online earnings into a long-term career?
Yes, many individuals have successfully turned their online earnings into long-term careers. With the right skills, dedication, and entrepreneurial mindset, you can scale your online endeavors and potentially create a sustainable income stream. It may require continuous learning, adapting to market trends, and exploring new opportunities.
Conclusion
In today's digital era, earning money as a student online has become more accessible than ever. Whether you're leveraging your skills through freelancing, sharing knowledge as an online tutor, or exploring content creation, there are numerous avenues to explore. Remember to stay committed, be open to learning, and make the most of the online opportunities available to you. Start taking steps towards financial independence while expanding your horizons as a student.