18

min read
‍
What's an Instagram hashtag?
A hashtag is a distinct keyword or phrase preceded by the "#" symbol (like #Food or #picoftheday). It serves as a tool on all social networks to categorize posts based on topics or themes, enhancing their visibility. On Instagram, hashtags are interactive; when clicked, they automatically redirect users to a search page showcasing all Instagram posts associated with that particular hashtag.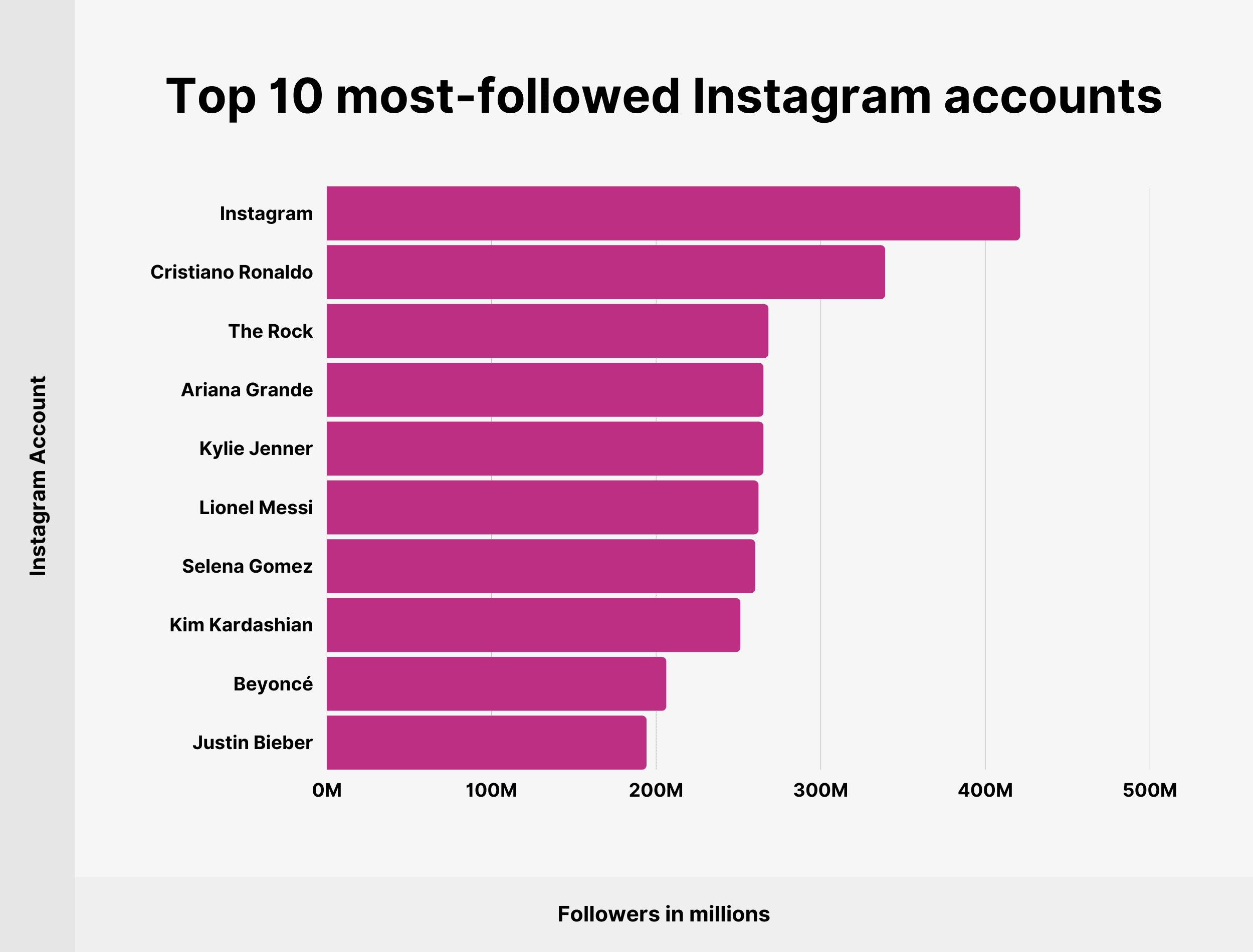 The utilization of hashtags on Instagram has experienced significant growth in recent years. Brands can leverage hashtags effectively in their posts to achieve various benefits, including increased awareness, reaching new audiences, enhancing follower engagement, showcasing brand personality, and fostering a community around their products or services. Let's delve into the key advantages users should contemplate when shaping their content strategy in 2023:
When incorporated effectively into a post, Instagram hashtags play a crucial role in amplifying exposure for businesses. They achieve this by showcasing content to new followers actively searching for those specific keywords. Businesses can enhance the discoverability of their posts by integrating popular hashtags, making them more accessible to users who might not be acquainted with their content. This strategic use of hashtags facilitates brands in broadening their awareness beyond their existing follower network and reaching potential new customers.
‍
Through the strategic use of relevant hashtags tailored to their target audience, businesses can elevate engagement—measured by likes, shares, and comments—among Instagram users interested in their product or service. Hashtags serve as powerful instruments for directing pertinent traffic to your posts. Users associated with specific hashtags are more likely to engage with your content, provided it resonates with them in terms of interest, entertainment, or originality.
Hashtags provide brands with an avenue to express their creative flair by crafting custom hashtags that mirror their values or mission. Through dedicated hashtags like #MyBrandIs, #ServiceWithASmile, or #WeLoveOurCustomers, businesses can showcase their personality, reinforce their brand identity, and cultivate loyalty among existing customers. Brands can employ hashtag campaigns as an interactive means to connect and engage with their customers, encouraging them to share stories or photos related to their product or service. This approach fosters an engaged community around the brand. For example, beauty brand L'Oréal Paris initiated the #WorthSaying hashtag, urging women to share posts on issues they care about, thereby amplifying their voices.
‍
Now that you're aware of the various benefits of hashtags on Instagram in 2023, here are some tips for using them effectively in your posts. ‍
Discovering the best hashtags on Instagram in 2023 involves several methods. Here are four approaches:
Search via Instagram's search bar: Utilize the Instagram app's search bar to directly explore hashtags. Enter keywords related to your content, and Instagram will suggest popular hashtags associated with your query. Click on each suggested hashtag to view the number of related posts. Additionally, automatic suggestions for related hashtags will be provided as you type the main hashtag.
Find inspiration from competitors: Gain inspiration from the hashtags used by your competitors. Analyzing their posts can offer insights into successful and unsuccessful strategies, providing valuable information for your own hashtag strategy.
Track popular trends and topics of the moment: Stay updated on industry trends and topics relevant to your target market's daily interactions on social media. Identify relevant events or news related to your product or service, creating matching hashtags to enhance your post's visibility and engagement.
Use a hashtag generator: Employ a hashtag generator, an online tool that allows you to input keywords and automatically generates a list of popular hashtags related to your topic. For example, Analisa is an Instagram hashtag generator that analyzes your text, suggests relevant hashtags, and offers real-time tracking of their performance for strategy adjustments.
These methods can help you identify the most effective hashtags for your Instagram posts.
TagsFinder is an Instagram hashtag search tool that leverages a vast database of millions of hashtags. It provides the functionality to filter search results based on language, country, or city. This tool assists users in discovering and refining hashtags to enhance their Instagram posts.
Sistrix is a comprehensive digital marketing tool that features an Instagram hashtag generator app. This tool facilitates the discovery of relevant hashtags for your content and provides the capability to monitor their performance in terms of reach and engagement. It offers valuable insights to optimize your hashtag strategy on Instagram.
All Hashtag is an Instagram hashtag generator that creates relevant hashtags based on keywords or the URL of a post. Additionally, it provides a search function that helps you discover popular hashtags related to your content. This tool streamlines the process of finding and using effective hashtags for your Instagram posts.
‍
‍
3. Regularly monitor the performance of your posts
Effective hashtag strategies demand ongoing monitoring and performance tracking. Keep a close eye on the frequency of use for each hashtag, identify those that generate higher engagement rates, recognize those that don't yield desired results, and be mindful of outdated or trending hashtags. The social media landscape evolves rapidly, and what is trendy and popular today may become obsolete tomorrow. Regularly assessing the performance and metrics of each post empowers you to make informed decisions, ensuring that your future posts remain impactful and have the potential to go viral.
Selecting a popular hashtag that aptly represents your content is crucial for maximizing exposure and engagement on Instagram. For inspiration, here is a list of the 30 most popular hashtags on Instagram in 2023:
#love
#instagood
#photooftheday
#fashion
#beautiful
#happy
#cute
#tbt (Throwback Thursday)
#like4like
#followme
#picoftheday
#follow
#me
#selfie
#summer
#art
#instadaily
#friends
#repost
#nature
#girl
#fun
#style
#smile
#food
#instalike
#family
#travel
#fitness
#nofilter
#picoftheday
#happy
#follow
#travel
#cute
#style
#instadaily
#tbt
#followme
#repost
#summer
#beauty
#fitness
#like4like
#food
#instalike
#photo
#selfie
#me
#Love
#Instagood
#Bestlife
#Happy
#travel #fun
#igers
#igersuk
#igersusa
#Igersperu
#Igersjapan
#Igworldclub
#Igworldtravel
#Ig_captures
#Ig_portraits
#Igers_daily
#Igers_stories
#Photooftheday
#Fashion
#Beautiful
#Happy
#Cute
#Tbt
#like4like
#Followme
#Picoftheday
#Follow
#Me
#Selfie
#Summer
#Art
#Instadaily
#Friends
#Repost
#Nature
#Girl
#Fun
#Style
#Smile
#Food
#Instalike
#Likeforlike
#Family
#Travel
#Fitness
#Igers
#Tagsforlikes
#follow4follow
#Nofilter
#Life
#Beauty
#Amazing
#Instamood
#Instagram
#Photography
#Vscocam
#Sun
#Photo
#Music
#Beach
#Followforfollow
#Bestoftheday
#Sky
#Ootd
#Sunset
#Dog
#Vsco
#Instacool
#Makeup
#Inspiration
#Foodporn
#Hair
#Pretty
#Swag
#Cat
#Model
#Motivation
#Girls
#Baby
#Party
#Cool
#Lol
#Gym
#love
#instagood
#photooftheday
#tbt
#selfie
#art
#friends
#repost
#nature
#style
#food
#family
#travel
#fitness
#worldcup
#life
#beauty
#amazing
#photography
#motivation
#followforfollow
#lifestyle
#design
#gym
#toofunny
#handmade
#hair
#vscocam
#bestoftheday
#vsco
#funny
#dogsofinstagram
#drawing
#photographer
#instafood
#party
#inspiration
#lol
#cool
#workout
#swag
#healthy
#yummy
#foodie
#insta
#home
#igers
#instagram
#music
#makeup
#Design
#Instapic
#Funny
#Healthy
#Night
#Workout
#Yummy
#Flowers
#Lifestyle
#Hot
#Instafood
#Wedding
#Fit
#Handmade
#Black
#Pink
#Work
#Blue
#friends
#fun
#reels
#reelsinstagram
#reelsvideo
#reelsofinstagram
#reelsindia
#reelsviral
#reelsdance
#reelsmusic
#reelsfunny
#reelslife
#reelschallenge
#reelscommunity
#reelsclip
#reelitfeelit
#reelsoftheday
#reelsmood
#reelsofig
#reelsmania
#reelworld
#instareels
#influencerlife
#influencerstyle
#influencermarketinghub
#influenceragency
#influencerlifestyle
#influencerfashion
#influencerphotography
#influencerbusiness
#influencerswanted
#influencerwork
#influencerblogger
#sponsored
#brandambassador
#collaboration
#ad
#partnership
#promo
#affiliatemarketing
#influencermarketing
#influencers
#fashionable
#fashiongram
#fashiondesigner
#fashionweek
#fashionstyle
#fashioninspo
#fashiondaily
#fashionable
#fashionablelife
#fashionaddict
#fashionmodel
#fashionphotography
#fashionlover
#fashionblog
#fashionista
#fashionstyle
#outfitoftheday
#fashionblogger
#streetstyle
#fashionista
#beautybloggers
#beautyful
#beautycare
#beautyguru
#beautyjunkie
#beautylaunchpad
#beautylover
#beautyreview
#beautysecret
#beautyskin
#beautytips
#beautyblog
#makeup
#makeupartist
#makeupjunkie
#makeuplover
#makeupoftheday
#makeupaddict
#makeuptutorial
#cosmetics
#travel
#travelphotography
#travelgram
#wanderlust
#adventure
#explore
#traveling
#instatravel
#traveler
#vacation
#holiday
#travelling
#travelblogger
#nature
#tourism
#traveltheworld
#traveladdict
#passportready
#travelholic
#travelguide
#hospitality
#hotel
#luxury
#hotels
#travel
#resort
#vacation
#tourism
#spa
#guests
#frontdesk
#concierge
#restaurant
#hospitalityindustry
#hotelier
#guestservice
#service
#hospitalitylife
#hospitalitymanagement
#hotellife
#food
#foodie
#foodporn
#yum
#foodstagram
#instafood
#delicious
#foodphotography
#foodblogger
#foodlover
#foodgasm
#foodgram
#foodpics
#foodstyle
#foodblog
#foodiesofinstagram
#foodpic
#foodislife
#foodilove
#fooddiary
#drink
#cocktail
#drinks
#bar
#bartender
#drinkup
#happyhour
#beer
#wine
#spirits
#mixology
#drinkstagram
#cocktails
#bartenderlife
#drinkporn
#cocktailtime
#cocktailhour
#winelover
#brewery
#craftbeer
#cooking
#food
#chef
#cook
#foodporn
#foodie
#recipe
#homecooking
#foodphotography
#yum
#delicious
#cookingathome
#homechef
#foodblogger
#healthyfood
#foodlover
#homemade
#foodgram
#cookingtime
#kitchen
#vegan
#plantbased
#veganfood
#veganrecipes
#veganlife
#veganism
#veganfoodshare
#whatveganseat
#vegancommunity
#veganfoodporn
#vegansofig
#veganlifestyle
#veganfitness
#vegetarian
#veggies
#vegetarianrecipes
#healthyfood
#healthylifestyle
#meatlessmonday
#crueltyfree
#fitness
#fitnessmotivation
#fitfam
#fitspo
#fitnessmodel
#fitnessjourney
#fitnesslife
#fitlife
#fitnessaddict
#fitnessgirl
#fitnessgoals
#workout
#workoutmotivation
#gymlife
#health
#healthy
#exercise
#fit
#cardio
#muscle
#sports
#fitness
#athlete
#workout
#motivation
#training
#sport
#gym
#fitspo
#fit
#fitnessmotivation
#bodybuilding
#health
#exercise
#healthy
#football
#basketball
#baseball
#running
#soccer
#gaming
#games
#gamestagram
#gamer
#gamerlife
#videogames
#gamersofinstagram
#gamingcommunity
#pcgaming
#playstation
#xbox
#nintendo
#gamergirl
#twitch
#streamer
#gamingsetup
#gamingmemes
#gaminglife
#gamingphotography
#gamingclips
#mentalhealth
#selfcare
#mentalhealthawareness
#anxiety
#depression
#mentalhealthmatters
#therapy
#mindfulness
#selflove
#mentalillness
#health
#wellness
#mentalhealthsupport
#mentalhealthrecovery
#selfhelp
#mentalhealthwarrior
#mentalhealthadvocate
#ptsd
#mentalhealthjourney
#mentalhealthtips
#motivation
#inspiration
#success
#motivationalquotes
#lifestyle
#mindset
#positivevibes
#goals
#entrepreneur
#inspirationalquotes
#inspire
#selfimprovement
#quotes
#hardwork
#dedication
#dreambig
#hustle
#nevergiveup
#positivity
#believeinyourself
#selflove
#selfcare
#love
#bodypositivity
#selfacceptance
#selfconfidence
#confidence
#loveyourself
#mentalhealth
#selfworth
#beauty
#positivevibes
#selfcompassion
#selfesteem
#gratitude
#mindfulness
#youareenough
#selfempowerment
#innerpeace
#happiness
#meditation
#relaxation
#mindfulness
#yoga
#selfcare
#stressrelief
#calm
#peace
#wellness
#mentalhealth
#zen
#mindful
#mindset
#chill
#quietthemind
#breathe
#meditate
#namaste
#mindandbody
#selflove
#pets
#petsofinstagram
#dogsofinstagram
#catsofinstagram
#animallovers
#petsagram
#dogstagram
#catstagram
#petlovers
#doglovers
#catlovers
#petphotography
#petsofig
#petlife
#petoftheday
#animalsofinstagram
#furbaby
#petfriendly
#cutepets
#petscorner
#dogs
#dogsofinstagram
#puppy
#dogstagram
#puppiesofinstagram
#doglovers
#doglife
#doglove
#puppers
#doggo
#dogoftheday
#dogphotography
#mansbestfriend
#ilovemydog
#petsofinstagram
#dogsofig
#dogsofinsta
#instadog
#dogsonadventures
#dogmom
#cats
#catsofinstagram
#cat
#kitten
#catstagram
#kittens
#catlovers
#catlife
#meow
#catoftheday
#catphotography
#petsofinstagram
#cutecats
#catsofig
#instacat
#catlove
#kittylove
#ilovecats
#catworld
#kitty
#summer
#summertime
#beach
#sun
#vacation
#travel
#summerfun
#pool
#hot
#sunny
#sunkissed
#ocean
#summerdays
#tanning
#swimming
#summervibes
#adventure
#funinthesun
#nature
#summernights
#spring
#springtime
#flowers
#nature
#blossom
#springflowers
#tulips
#cherryblossom
#blooming
#springbreak
#flowerstagram
#springfever
#springisintheair
#springvibes
#springmood
#springday
#sunshine
#fresh
#happiness
#newbeginnings
#autumn
#fall
#leaves
#pumpkin
#autumnvibes
#nature
#foliage
#october
#cozy
#seasons
#sweaterweather
#harvest
#autumncolors
#halloween
#thanksgiving
#applepicking
#pumpkinspice
#falloween
#hayrides
#crisp
#winter
#snow
#christmas
#cold
#winterwonderland
#holiday
#ice
#cozy
#wintertime
#snowday
#season
#santa
#skiing
#snowflakes
#snowy
#december
#festive
#christmastime
#winterfashion
#newyear
#nature
#landscape
#photography
#naturephotography
#travel
#outdoors
#hiking
#adventure
#mountains
#naturelovers
#explore
#trees
#earth
#scenery
#ocean
#sunset
#sky
#wildlife
#beauty
#forest
#couple
#couplesgoals
#love
#relationshipgoals
#couplegoals
#couplephotography
#couplelove
#together
#couplegoals❤️
#romance
#cute
#loveyou
#coupletime
#couplelife
#couplepic
#coupletravel
#lovers
#valentinesday
#forever
#marriage
#wedding
#weddingphotography
#bride
#groom
#weddingday
#weddingdress
#weddinginspiration
#bridetobe
#weddingideas
#engagement
#weddingphoto
#bridal
#weddingseason
#weddingplanner
#weddingflowers
#weddinghair
#weddingmakeup
#weddinggoals
#justmarried
#weddings
#halloween
#halloweencostume
#trickortreat
#spooky
#pumpkin
#halloweenmakeup
#halloweentime
#halloweenparty
#halloweenfun
#horror
#halloween2021
#happyhalloween
#witch
#ghost
#halloweennight
#halloweenweekend
#jackolantern
#halloweendecorations
#halloween🎃
#halloweenideas
#ValentinesDay
#love
#romance
#cupid
#couplegoals
#heart
#happyvalentinesday
#lovers
#beauty
#relationshipgoals
#hugs
#kisses
#gifts
#red
#flowers
#sweetheart
#bemine
#heartfelt
#forever
#romantic
#NewYear
#NewYearsEve
#celebration
#party
#countdown
#champagne
#resolution
#fireworks
#newbeginnings
#cheers
#happynewyear
#confetti
#festivities
#family
#friends
#goodbye2022
#hello2023
#toasting
#joy
#fun
#birthday
#happybirthday
#birthdaygirl
#birthdayboy
#birthdayparty
#birthdaycake
#celebrate
#birthdayfun
#friends
#family
#birthdaylove
#birthdaywishes
#birthdayweekend
#birthdaymonth
#birthdayvibes
#birthdaycelebration
#birthdaymemories
#birthdaybash
#birthdayqueen
#birthdayking
#Easter
#EasterSunday
#bunny
#egg
#spring
#hoppyeaster
#pastel
#cute
#family
#easterbunny
#easterbasket
#easterfun
#easterdecor
#eastereggs
#easterweekend
#easterbrunch
#easterflowers
#easterchicks
#easterjoy
#easterlove
#Christmas
#holiday
#merrychristmas
#christmastree
#family
#friends
#gifts
#christmaslights
#santaclaus
#december
#christmasdecor
#festive
#winterwonderland
#jinglebells
#christmasspirit
#tistheseason
#holidayseason
#holidaycheer
#yuletide
#happyholidays
#Thanksgiving
#grateful
#blessed
#family
#friends
#turkey
#pumpkinpie
#fall
#autumn
#thankful
#thanksgivingdinner
#thanksgivingfeast
#harvest
#cornucopia
#feastmode
#givethanks
#thanksgivingday
#thanksgiving2023
#turkeyday
#happythanksgiving
#event
#eventplanning
#eventpromotion
#eventprofs
#eventmanagement
#eventmarketing
#eventplanner
#eventdesign
#eventdecor
#eventphotography
#eventtechnology
#eventinspiration
#eventideas
#eventsetup
#eventorganizer
#corporateevents
#eventcatering
#eventstyling
#eventhost
#eventcoordinator
#coffee
#morningcoffee
#coffeelover
#coffeetime
#coffeeaddict
#coffeegram
#coffeeholic
#coffeemug
#coffeeoftheday
#coffeeshop
#coffeebreak
#coffeecup
#coffeeplease
#coffeelife
#coffee_inst
#butfirstcoffee
#coffeemoment
#coffeeislife
#coffeeart
#coffeegeek
#Monday
#MotivationMonday
#MondayBlues
#ManicMonday
#MondayMood
#MondayFunday
#MondayMorning
#MondayVibes
#Tuesday
#TransformationTuesday
#TacoTuesday
#TravelTuesday
#TuesdayTip
#TuesdayTreat
#Wednesday
#HumpDay
#WednesdayWisdom
#WellnessWednesday
#WineWednesday
#ThrowbackThursday
#music
#musician
#musiclover
#musicvideo
#musicproduction
#musicislife
#musicphotography
#musicfestival
#musica
#musicmonday
#musicianlife
#musicproducer
#musicart
#musictherapy
#musiccommunity
#musicinspiration
#musicforever
#musicindustry
#musicfans
#musicoftheday
#dance
#dancer
#dancefloor
#dancestudio
#danceclass
#danceperformance
#dancestyle
#dancelife
#dancecommunity
#dancemoves
#dancefitness
#danceeveryday
#dancesport
#dancechallenge
#dancevideo
#dancelove
#danceart
#danceworld
#danceschool
#danceteam
#art
#artist
#artwork
#artgallery
#artoftheday
#artistic
#artlife
#artstudio
#artlovers
#artcollector
#arteducation
#artexhibition
#artphotography
#artshow
#artinspiration
#artworld
#artstyle
#artstagram
#artforsale
#artcollection
#book
#bookstagram
#booklover
#bookworm
#bookish
#bookshelf
#booknerd
#bookaddict
#bookphotography
#booksofinstagram
#bookcommunity
#bookobsessed
#bookclub
#booknerdigans
#bookquote
#booklove
#bookrecommendation
#bookcollection
#bookblogger
#bookreview
#quote
#quotes
#quotestoliveby
#inspiration
#motivation
#inspirationalquotes
#motivationalquotes
#positivevibes
#mindset
#happiness
#selflove
#success
#gratitude
#believeinyourself
#encouragement
#positivity
#lifegoals
#inspire
#wisdom
#selfimprovement
#movie
#movies
#film
#cinema
#movienight
#movieaddict
#moviejunkie
#filmaddict
#moviequotes
#tvshow
#tvseries
#bingewatching
#netflixandchill
#movieoftheday
#hollywood
#blockbuster
#cinematography
#filmcommunity
#tvaddict
#entertainment
#lgbt
#lgbtq
#lgbtqia
#pride
#queer
#loveislove
#gay
#lesbian
#transgender
#pansexual
#nonbinary
#genderfluid
#comingout
#equality
#rainbow
#dragqueen
#transpride
#bipride
#ace
#lgbtqcommunity
#funny
#humor
#lol
#hilarious
#funnymemes
#funnyvideos
#jokes
#laugh
#comedy
#funnyposts
#memesdaily
#funnyaf
#funnyisfunny
#funnypic
#funnypost
#funnymeme
#funnystuff
#silly
#laughs
#funnyasheck
#memes
#memesdaily
#funnymemes
#dankmemes
#memestagram
#memepage
#memer
#memehumor
#memeseveryday
#memelord
#relatablememes
#memeaccount
#memesofinstagram
#memecentral
#memesquad
#memefunny
#memegram
#memeaddict
#savage
#memesrlife
#creativity
#creativelife
#creativeprocess
#creativeminds
#creativecommunity
#artistic
#design
#artoftheday
#creativityfound
#creativethinking
#createeveryday
#creativelifestyle
#creativityatitsbest
#creativegrammer
#creativemoments
#createcultivate
#creativityrocks
#creativehappylife
#creativitymatters
#creativeflow
school
#education
#student
#study
#college
#learning
#teachersofinstagram
#classroom
#homework
#schoolsupplies
#backtoschool
#studygram
#schoolwork
#university
#learningisfun
#schoolfun
#schoolmemories
#studytips
#graduation
#schoolofinstagram
#graduation
#classof2023
#graduation2023
#graduationday
#graduationpictures
#congratulations
#grad
#graduationparty
#graduationcap
#seniorpictures
#highschoolgraduation
#collegegraduation
#graduates
#graduationphotos
#graduationceremony
#graduationweekend
#graduationmemories
#graduacion
#graduationpost
#graduationphoto
#education
#learning
#teaching
#educationmatters
#student
#teachersofinstagram
#educationforall
#onlinelearning
#school
#study
#edchat
#teacherlife
#educationreform
#educational
#edtech
#knowledgeispower
#educationquotes
#learningisfun
#educationfirst
#educat
Keywords and hashtags assist social media platforms in understanding the content of your post and identifying the audience for whom the post is relevant.
If you don't add any hashtags, you'll miss out on exposure.
Adding irrelevant hashtags can lead to a lack of engagement.
Using overly competitive hashtags may cause your post to get lost in the crowd.
To optimize your reach, it's essential to strike the right balance and include a mix of relevant hashtags in every post.
The importance of the right Hashtag mix
Ensuring that your hashtags are relevant is essential. The concept of the "Mix" involves finding the right balance between popular and less popular hashtags, tailored to your niche. This strategy aims to have your post visible with less competitive hashtags, and if engagement is robust, it might also appear for more popular ones. Your mix is unique to your situation. If you have a modest following in a highly competitive niche, your mix will primarily feature less competitive hashtags. Conversely, if you have a large and engaged audience, your mix can include more competitive hashtags, offering the potential to reach a broader audience.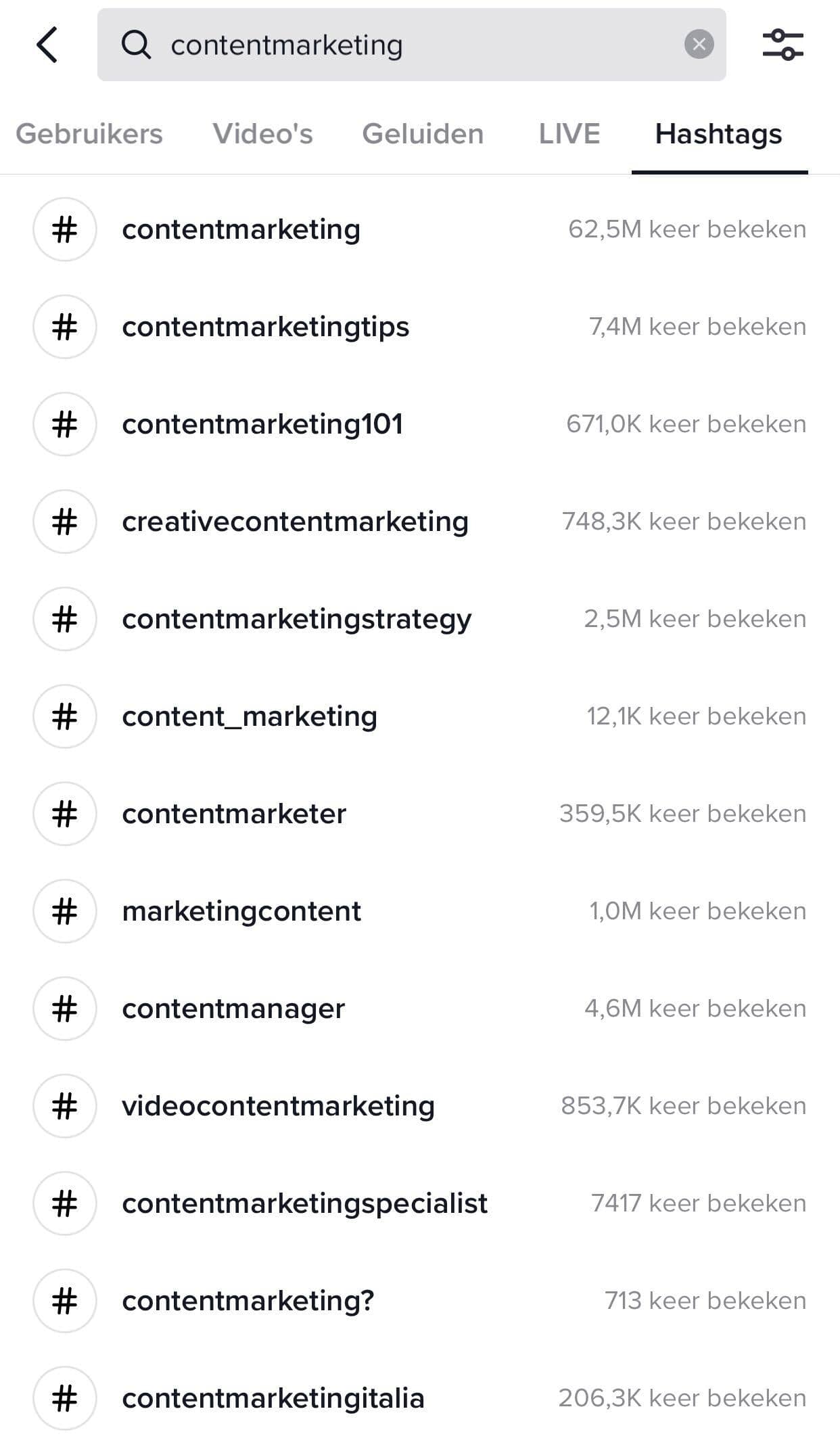 When it comes to discovering the most effective hashtags on Instagram, it requires a bit more effort. While you can still search for a hashtag to gauge its popularity by checking the number of posts, Instagram doesn't display related hashtags as conveniently as TikTok does. So, it involves a more manual process. Nevertheless, the principle remains the same. Once you've identified all the relevant hashtags and recorded them in your research sheet, create a diverse mix of hashtags for your upcoming post.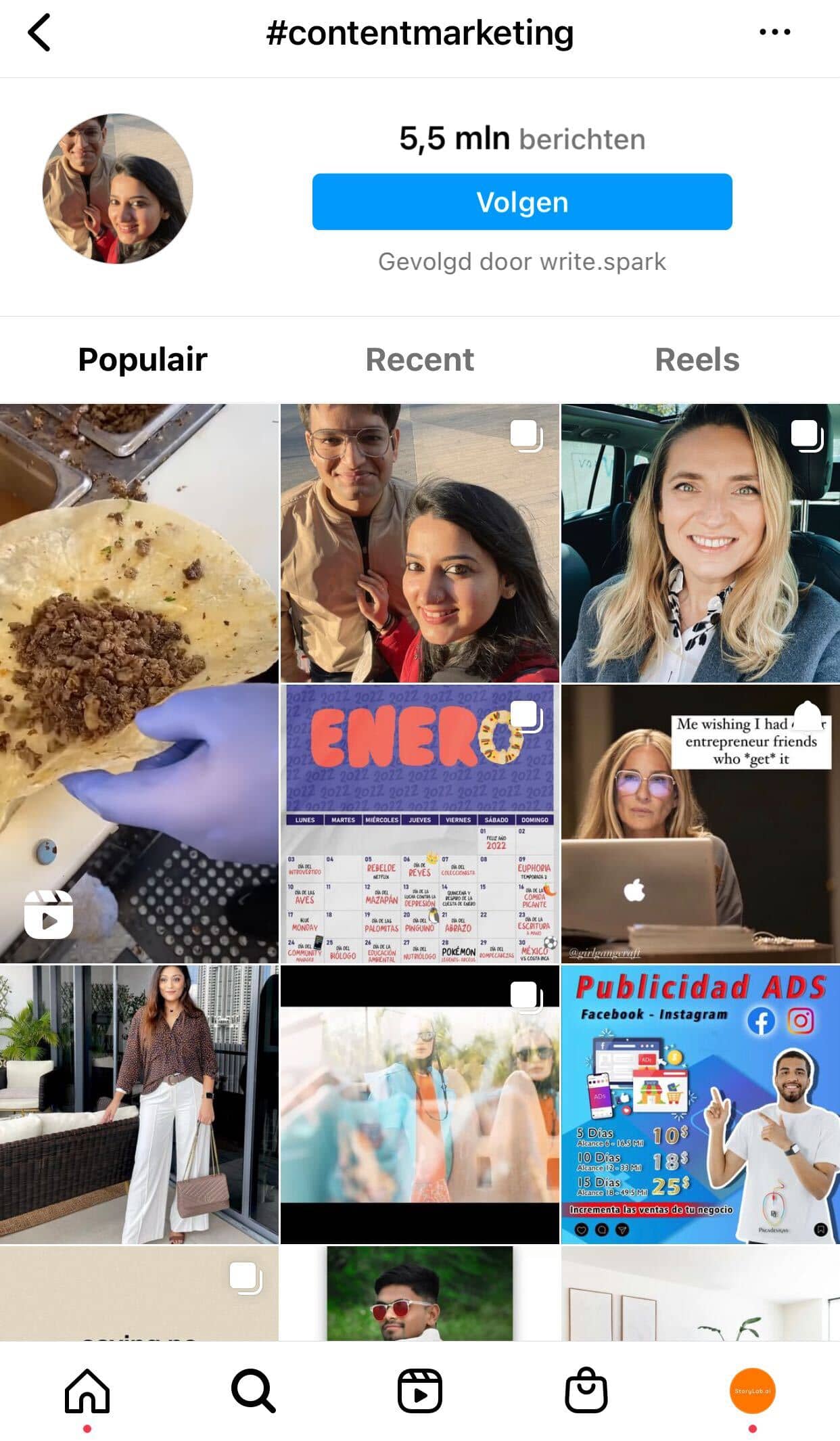 When it comes to discovering the top hashtags on Twitter, it's advisable to use a tool. Twitter doesn't readily display the popularity of a hashtag. While for some hashtags, they may show how many times it has been used in a Tweet in the last hour, the data can vary significantly. We recommend using RiteTag for this purpose. Just create an account, and you'll have access to the data you need for your research.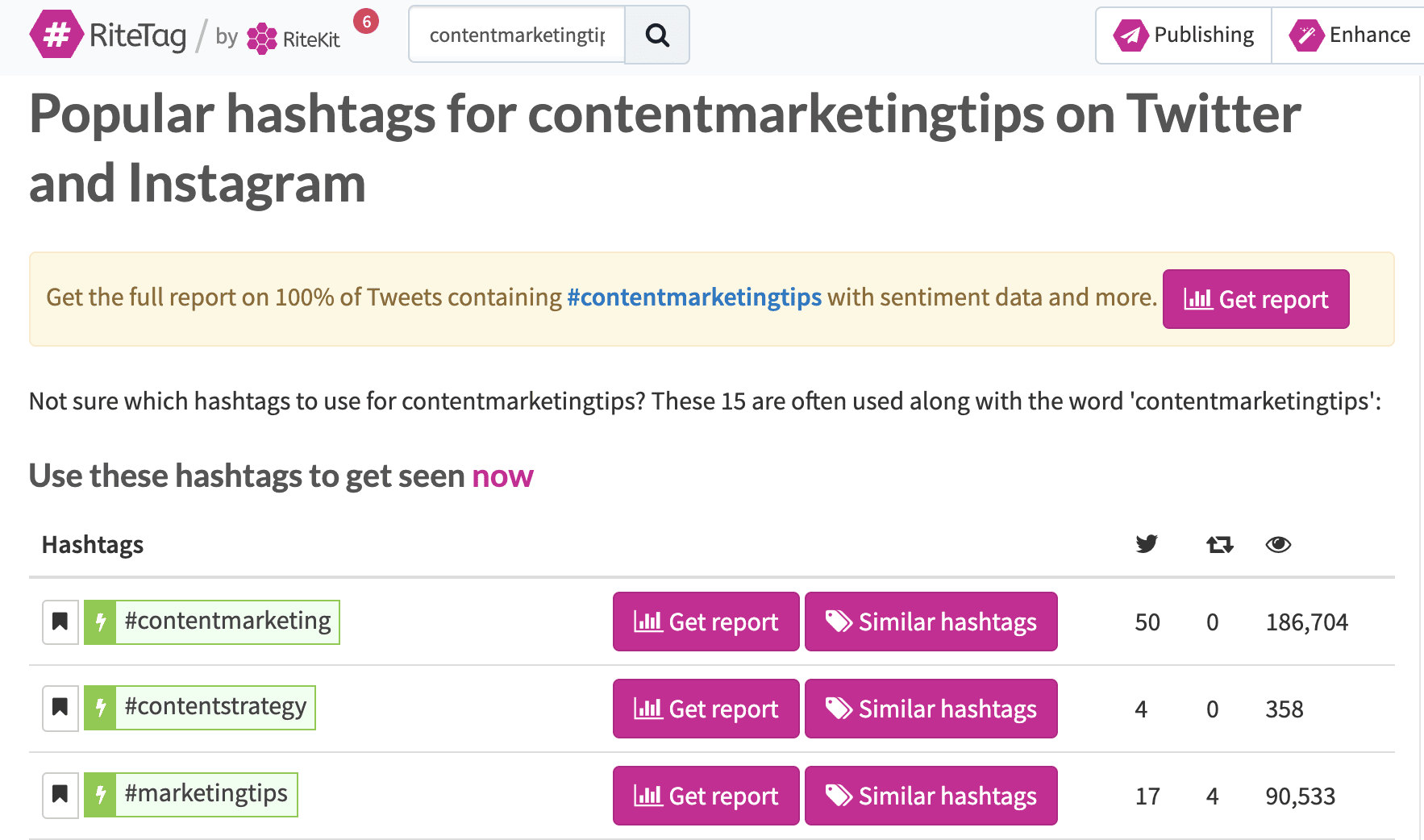 Just jot down the number under the 'hashtag exposure per hour' (the eye icon) in your sheet, and use that to build your list for the next time you plan to send out a great Tweet. This way, you'll have the data you need to optimize your Twitter posts.
Frequently Asked Questions (FAQs)
The top Instagram hashtags are commonly used by creators to boost engagement and connect with their audience. Here are the current top 10 Instagram hashtags:
#love
#instagood
#fashion
#photooftheday
#halloween
#art
#photography
#beautiful
#nature
#travel
The ideal number of hashtags for your business depends on your content and target audience. Generally, it is recommended to use 3-5 hashtags, but you can include up to 30 for a regular post and up to 10 for a story.
Q3. How many hashtags should I use on Instagram?
The number of hashtags depends on your visual content strategy. Instagram allows up to 30 hashtags on a Feed or Reel post, but it's advised to use far fewer. For Reels and Feed posts without a branded hashtag, 3-5 are recommended.
Q4. Do hashtags work on Instagram?
Yes, hashtags are effective on Instagram. They contribute to increased reach, followers, and engagement. Instagram Reels content with hashtags sees higher reach, engagement rates, and shares compared to content without hashtags.
Q5. How do you hide hashtags on Instagram?
While adding the maximum number of hashtags may not be the most effective strategy, if you choose to do so, consider placing them in a comment immediately after posting. Instagram has confirmed that adding hashtags in a comment still makes the post discoverable through searches. Alternatively, if your caption is long enough, hashtags won't appear in their entirety, and placing them at the end of a caption makes them less visible unless users choose to view them.