30

min read
How to Make Money on Fiverr Without Having Any Skills – 10 Simple Ways
People are increasingly resorting to the internet to supplement their income. Fiverr is essentially a freelancer's paradise. Most freelancers use this site to discover jobs where they can earn a little money. However, many of the gigs on our site demand specific expertise. However, there are certain gigs that will not demand any expertise from you. This is where this Fiverr guide on how to get money without talents comes in.
I'll show you all of the common gigs on Fiverr that you can undertake without learning a new skill. If you are fresh to the world of freelancing, you can still earn a fair living this way. I'll offer a brief summary of each gig to assist you to decide which ones to pursue. A website called Fiverr is one of the best locations to do so. You may be wondering how to make money on Fiverr without talents as you search around. Fortunately, there are many jobs in the marketplace that suit this description.
Making Money on Fiverr Without the necessary skills or creativity to create a one-of-a-kind advertisement or video? The good news is that you will not require it. That is the essence of Fiverr. We present some fantastic gig ideas that will get you started without requiring any special expertise. Fiverr allows anybody to post gigs and earn money doing simple activities such as answering the phone or transcribing an interview. Set your own hours and start earning money without having to master a new skill. Most significantly, Fiverr fees are relatively low. If the customer believes a task is too tough, they will engage freelancers to complete it. However, many seemingly difficult jobs can be completed quickly by employing a tool.
As a seller, you can use that technology to ensure timely delivery. Furthermore, purchasers may find typing and repetitive operations tedious. Again, if you are willing to take those on, you will find work on Fiverr. Here are some interesting Fiverr gigs that don't require any skills. This article will show you 10 easy ways to make money on Fiverr with or without talents. I can also promise you that I have experience in this field, so you know you're getting accurate first-hand knowledge.
Read In Detail: Top Selling Best Gigs on Fiverr
What is Fiverr?
Remote work has taken off, drawing people hoping for a more balanced work-life balance or those looking to supplement their income from the comfort of their own homes. Freelancing platforms allow remote employees to promote their services to firms searching for assistance with a project. Fiverr, for example, links businesses and professionals with freelancers who offer services in hundreds of different areas.
Since its establishment in 2010, the site has grown in popularity for both parties. The company was founded on the concept of temporary labour. You can post a gig as a freelancer or gig worker offering a certain service for a predetermined price. Businesses may read your proposal and decide to employ you to assist them with a one-time assignment. Fiverr fees are split between the vendor and the customer.
Why Use Fiverr?
Fiverr is turning into more and more widespread within the freelancer sphere for a number of causes:
Make Extra Money: Whether you're in it full- or part-time, Fiverr permits you to earn earnings as wanted with some Fiverr best gigs. The minimal price to rent a gig employee is $5, so regardless of the challenge, even after Fiverr charges you'll make one thing.
Simple Platform: The Fiverr platform is so easy you don't want plenty of computer information to make use of it. From signing as much as posting a gig, Fiverr clearly spells out every step to ensure you're getting essentially the most out of your expertise.
No Experience Needed: You don't want any information or particular abilities to create a vendor account on Fiverr. When on the lookout for a gig thought and making a gig, you may select the type of service you present and list your expertise degree.
How to Create a Gig on Fiverr?
You've decided to put your entrepreneurial spirit to work and created an account on Fiverr. It is now time to get started on the work. When you are creating your first gig, the quantity of information that you are required to submit might be somewhat intimidating. What do you want to call this project that you're working on? What sort of price should you set? And how much of it will be paid to you after Fiverr deducts their cut.
What jobs are available on Fiverr?
Before we talk about the gigs you could do, let's talk about how much you could make on Fiverr as a whole. This will give you an idea of how much you could make if you joined. First of all, the money you can make on Fiverr will be pretty good, and it could even replace your full-time job if you are successful as a freelancer. But getting to that point can take a long time. There will be gigs that pay well. These jobs require specific skills, like editing videos, making graphics, writing, and more. Most of the time, these kinds of jobs pay more than jobs that don't take much work. That's pretty much the rule for making money online. Even though they don't require skills, gigs that don't require skills still pay a decent amount, but you'll have to do a lot of them to make a lot of money.
For instance, a job editing videos can sometimes pay $100 or more. Most jobs that don't take much skill will pay you between $10 and $20. The pay difference is pretty big, but that's the main benefit of jobs that require specific skills. That's not a bad thing, really. And I wouldn't think too much about that. Think of the difference in pay as a reward for having different skills. You have to put in the time to learn that skill if you want to make that much money. Because of this, I would say that Fiverr's pay system is pretty fair. Even if you don't have skills, you can still make a lot of money as a freelancer by doing jobs that don't require skills.
To make the same amount, you just have to do more than one gig. The good news is that Fiverr has a lot of these kinds of gigs. So, to answer the question above, I would say that there are some pretty good opportunities on Fiverr. Just keep in mind that the gigs on Fiverr will take up a lot of your time. If you don't want to do that but still want to make some extra money,
The BEST Fiverr jobs that don't require skills
Now that you know what to expect in terms of earning possibilities, we can discuss the gigs you should seek out on Fiverr once you sign up. It is essential to remember, however, that these are not the only available gigs on the marketplace. Instead, I discovered the following gigs to be worthwhile. I will continue to update this article if I discover additional employment that require no expertise. Be sure to bookmark this page and visit it periodically to discover new opportunities.
#1 – Copy paste gigs
Copy-paste gigs are among the simplest services available on Fiverr. There are a significant number of individuals and organisations seeking freelance copy-and-paste specialists. Most of these individuals or businesses lack the time to complete such work, so they hire freelancers to do it for them.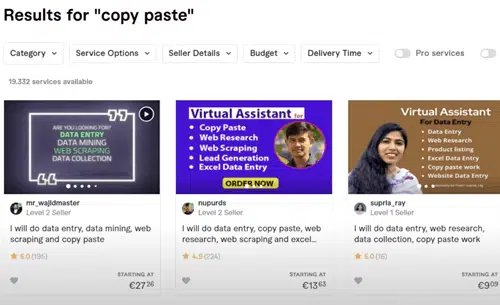 However, because you will be repeating repetitions all the time, it can become monotonous. So, if you lack the patience to complete this type of work, this is not for you. This type of employment usually pays between $10 and $20.
#2 – Beta reader
If you enjoy reading, becoming a beta reader is a terrific way to earn money on Fiverr. If you're unfamiliar with the term, being a beta reader implies reading a book for someone or a company.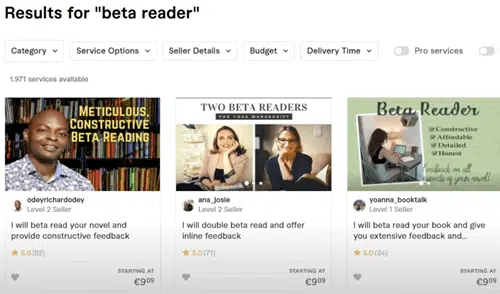 I was honestly rather astonished when I initially heard about this type of gig. I had no idea someone would pay you to read them a book. All they truly want is your opinion or ideas on a particular book. That is what you are compensated for. In rare situations, you may be required to submit additional information, but this is usually limited to reading a book. This type of employment usually pays between $10 and $30. So, if you enjoy reading, this is a terrific way to supplement your income.
Read : How To Earn Money on Fiverr Easy Way
#3 – Removing backgrounds of images
This type of job was previously exclusively available to persons with Adobe Photoshop or other photo editing software expertise. But nowadays, there are so many programmes available for removing an image's backdrop that you don't even need to master any photo editing abilities. Remove.bg is a useful programme that I can recommend. It's a website that allows you to effortlessly remove the background from any image. It's simple to use and completely free. As a result, you will not be required to pay a membership fee. The typical salary for this type of task ranges from $5 to $20, depending on the amount of photographs you need to prepare. And the best part is that it won't take up too much of your time.
#4 – Comment posting
Comment posting is another simple task available on Fiverr. This type of work is fairly popular on most freelancing platforms. All you have to do, as the name implies, is leave comments on blog and forum postings. Just make sure to avoid gigs that require you to leave comments on unethical websites, as you will undoubtedly face this on occasion. The comments you must post must make sense, thus you cannot simply write any comment you like. However, it is a rather simple work, and you will often make $5 to $10 per gig, depending on the quantity of comments you must post.
#5 – Web research
When compared to the other types of gigs described in this article, this particular type of gig can include a greater number of duties, making it more difficult to complete. The concept behind this, though, is that you just compile material that can be found on the internet and provide it to your company.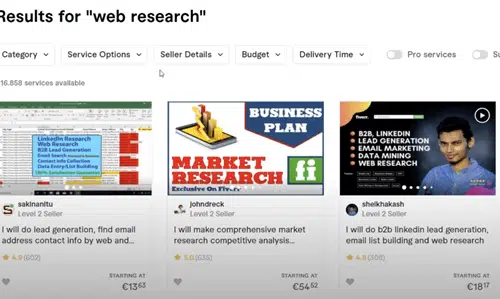 Employers frequently ask you to complete lead generation tasks like gathering contacts for particular people or businesses. The purpose of this type of job is actually only to acquire information, which is a pretty simple task to complete as long as you have access to the internet. To complete this job, you won't really require any specialised knowledge, and if there are any extra procedures that must be completed, they won't be particularly challenging. For jobs of this nature, the standard compensation ranges from $15 to $30.
#6 – Link sharing
Working on link-sharing tasks on Fiverr is one of the simplest methods to make money. All you have to do is post links to websites on social media platforms like Facebook, Twitter, or Instagram, as the name implies. However, you will need to increase your social media following before you can accept this kind of employment. Make sure you have an audience before you speak.
If not, no one will hire you for this kind of job. People will pay you, as you can see, to spread their links so they may gain visibility. And if the URL you share is only visible to a small number of individuals, they can't do that. Before you can provide this kind of service, you need ideally to have thousands of followers on social media. The normal pay range for this kind of employment is $5 to $10. You can even demand a greater rate if you have hundreds or thousands of followers, though.
#7 – Data entry
One of the most popular freelance positions that don't require any special abilities is data entry. Data entry on websites or in spreadsheets is actually all that's required. So, anyone who knows how to use a computer can work in this field. Even though the activities vary, they usually include typing, copying, pasting, and online browsing, so it does occupy some of your time. It's also one of the most in-demand gigs on Fiverr. Depending on the duties you need to complete, the remuneration for this type of employment might range from $5 to $50.
Can you make money on Fiverr if you don't have any skills?
You can be browsing Fiverr and thinking that you don't have the essential talents to earn much money on the site. But don't be concerned. Fiverr can easily be turned into a respectable money source, even more so than high-paying retail positions.
Example 1
One freelancer who used Fiverr and other sites like it made more than $1 million. This person combined jobs that didn't demand highly specialised talents with low-cost purchases of tools or software to assist him. His ventures mainly concerned voice-over work. Although his rates were initially on the low side, it soon became apparent that there was a tonne of space for growth. Although he claims to have made some money from his website, he estimates that voice-over gigs on Fiverr have brought him well over a million dollars.
Example 2
Another person was drawn to Fiverr after seeing a TikTok user publish a video about it. In order to generate some extra revenue, the user chose to try Fiverr. She made $1,000 in her first 30 days on Fiverr by concentrating on the correct gigs. She noted in a blog post that the important thing is how you advertise yourself and the skills you do have, not what you are doing on the website.
It takes a lot of effort to create and lay out your advertised gigs so that people are drawn to them and ultimately choose to work with you. She makes the point that a lot of success on the site depends more on how you differentiate yourself from other people who are advertising jobs than it does on your skill set. This only serves to highlight how much money you can generate with this tactic.
Different  Ways You Can Make Money on Fiverr without Skills
Here are the top Fiverr jobs available with no skill requirements that you can start doing today to boost your income.
#8 – Beta Reading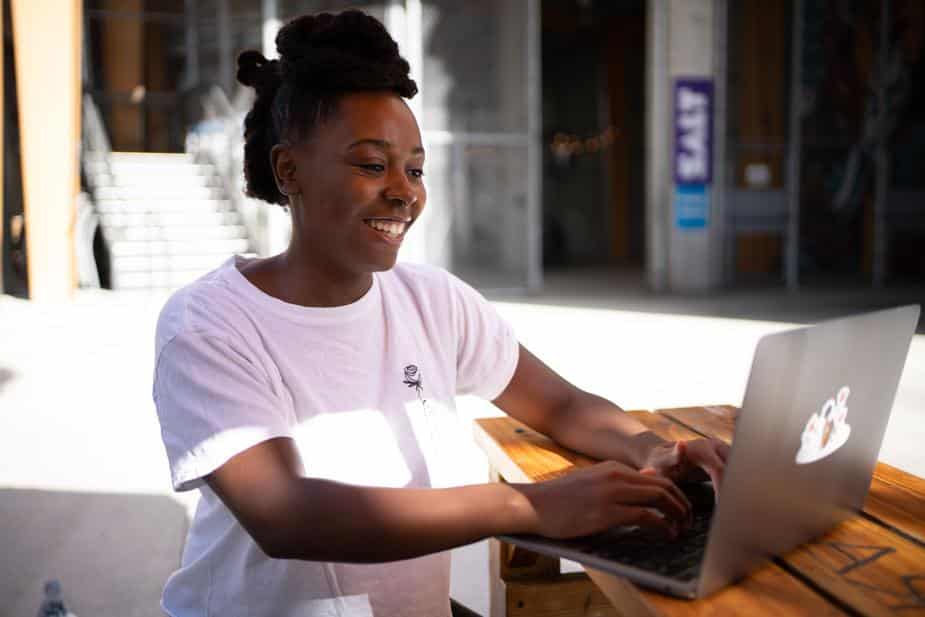 Many Fiverr sellers can proofread and edit. This requires significant training and experience. If you enjoy reading, you can be a beta reader on Fiverr. Because you can start immediately, it's one of the best second jobs. This job requires reading and critiquing an author's work. It requires only the ability to read and speak. Reading isn't required. Critique someone's art or singing. Plenty of artists, writers, and musicians welcome constructive comments before releasing work.
This is one of the Fiverr tasks that doesn't require relevant talents. After gaining experience, negotiating salary for new work offers can boost earnings. You can be successful posting these gigs by expressing your love for the work you'll be analysing or by discussing past experiences. Beta readers can earn over $82,000 per year as freelancers.
#9 – Social Media Sharing
Social media is a very potent medium, as anyone who works in marketing would attest. Businesses utilise it every day to spread the word about their branding to as many people as they can. Utilizing influencers to promote goods, services, or general messages is one trend that is growing nowadays. Consequently, if you have a sizable social media following, you could act as an influencer. Take a look at how other individuals are promoting influencer jobs if you want to make money online. Compare your overall following to theirs to see how you might differentiate yourself in your gig posting by emphasising your advantages.
It's simple for anyone to do these Fiverr assignments. Really, all you need is a popular social media account and the motivation to disseminate other people's ideas. You can even pick and select which ideas or businesses you think you can best affect. An influencer can expect to make about $30,000 a year on average. Even six digits can be made through this work, but you'd probably need more than a million followers to do that.
#10 – Spokesperson
Being a spokesman can be a suitable fit for you if you're seeking for jobs without specific skill requirements. Of course, speaking in front of a camera would need that you feel at ease. But don't stress; you'll probably get a script. This employment would normally be loved by those that are outgoing, have a pleasant voice, and have a nice grin. Really, all you need is a camera (or a nice smartphone) with a tripod and the willingness to record and broadcast a message for individuals or businesses. To serve as a spokesperson, you don't need to be well-known. In the United States, a spokesperson makes about $75,000 a year on average. On Fiverr, you might not be able to do all of that, but there is definitely room for profit.
#11 – Record Testimonials on Video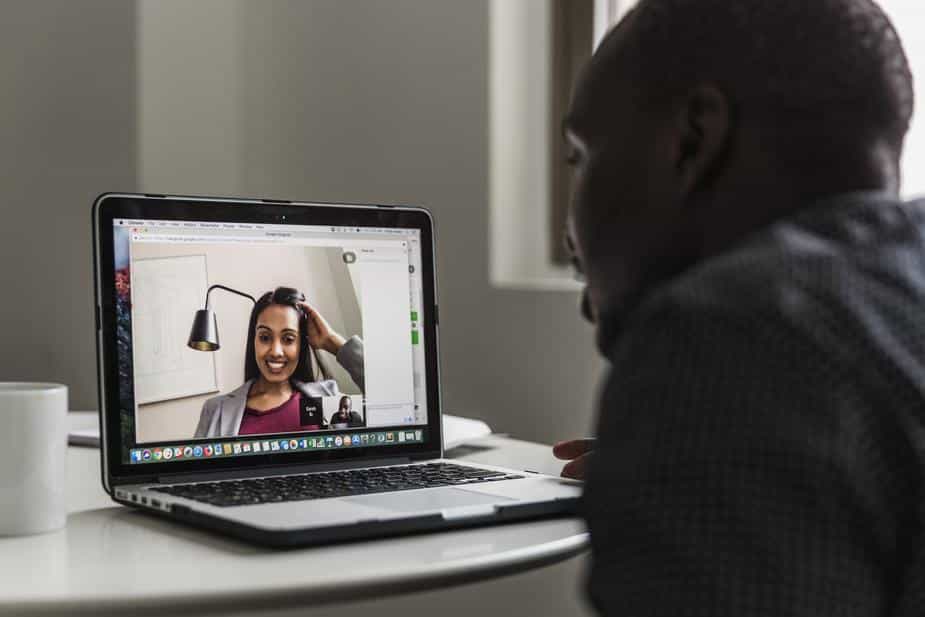 In the same vein, making video testimonials is a well-liked Fiverr gig. Businesses are constantly looking for favourable testimonials from actual clients who have used their goods or services. These endorsements are much more effective when they are on video since it adds to their credibility. As a result, you can offer your services to businesses in exchange for a video testimonial.
Simply having a nice grin, a happy countenance, a calm voice, and excitement for the good or service you're marketing will do. You can even create a sample video testimonial for a fictitious product to demonstrate your abilities to potential employers. It won't require much of your time and almost none that you don't already have (like a smartphone). An extremely competent recommendation might cost around $800. Although you definitely won't get paid that much for each testimonial, it nonetheless demonstrates the possibility.
#12 –Affiliate Marketing
Affiliate marketing is one of the ways that many people today are earning money online. This is one of the Fiverr gigs that doesn't require any special abilities and works well for folks who have a large following on social media or a popular website. With this task, you would recommend customers to a certain Fiverr service or to a particular good or service provided by another business, and you would be compensated for your efforts.
You would probably receive a unique code or particular URL to distribute to others. After that, you would be compensated with a particular proportion of the successful sales you brought to that business. This is a well-liked method for teens to earn additional cash, especially when they use social media. There is basically no limit to how much of this you can perform once you pick up the fundamental techniques. Depending on how frequently they engage in affiliate marketing and how well they do, they can make an average of $65,000 every year.
#13 – Create Tag Lines
Many of the projects on Fiverr are related to writing. Most people believe that writing would require a great deal of talent and experience, and in many cases, they are correct. Writing taglines for brands is one approach to learning how to make money on Fiverr without having writing experience. Even slogans for their goods or services are possible. The only real requirements for this are wit and familiarity with the brand, service, or product you would be writing about.
Creating fictitious taglines or slogans is a terrific technique to make your performances stand out. Simply invent companies, goods, or services, then come up with a tagline as an illustration. Once they can view examples of your work, people will be able to hire you to manage their projects. Overall, this job isn't the most lucrative, but it doesn't need a lot of labour. Writing slogans and taglines has the potential to bring in roughly $200 for each job.
#14 – Create Collages or Photo Books
You might not be a photographer or photo editor, but if you love to make others smile and have an eye for design, you can build collages or photo books that people can print as souvenirs or share on their social media profiles. Today, a lot of people photograph their regular events. The majority, however, either lack the time or are not adept at organising them all into a lovely remembrance collection. You can enter the photo at this point.
This position does not call for any specialised knowledge, equipment, or software. Actually, the websites where you would make the collages or photo books sometimes come with their own design tools integrated right in. Use your own images to make a sample collage or photo book to help you stand out. People will probably want the same for them once they see how fantastic it is. You could easily charge twice as much for the photo book itself and earn $50 for every assignment.
#15 –Download Videos
People would want to have stored copies of the plethora of online video content that is already available. The issue is that they might lack the tools, the time, or the expertise to do so. This is one method of earning money on Fiverr without having any expertise. Due to the ease of the activity, many students complete these projects to earn money while attending college without having a job.
You may download a lot of free software from the internet that will enable you to download videos and save them to a computer. This lets you download videos from Daily Motion, Vimeo, YouTube, and other websites in a variety of file formats, including MP4. After accomplishing this, you can upload the movies and email them to your clients so they will always have them. There are many firms out there that charge up to $20 for each film they convert. There is a lot of earning potential even if you might not be able to make that much money from web movies.
Read: How To Earn Money on Fiverr Easy Way – Full Guide
#16: Add a Comment
For this Fiverr gig, writing proficiency is not required. All you need to know is how to leave comments on blogs, social media pages, and other places successfully. This is unquestionably necessary because comments lend credibility to a page, company, product or service, etc. You can even demonstrate your sizable social media following to prospective clients so they can see the reach you could provide. This allows some folks to make roughly $360 each month.
#17 – Data Entry
All you need for this one is a computer, word processing software like Microsoft Word and Excel, and the ability to type. Companies produce an enormous amount of data and information, and there is a great need to manage it all. You can help in this situation. You can manually enter all this information for them into spreadsheets or computer programmes so they can use the data they generate. Take some free online typing tests, submit your results on the gig page, and you'll stand out from the crowd. On Fiverr, you might earn up to $15 per hour doing this.
#18 –Virtual Assistant
Companies and executives are learning how to recruit a virtual assistants because so much of the working world is moving online these days. Many of the routine office admin tasks will be handled by you in this position but from the convenience of your home. This is a typical entry-level position with a low skill requirement. The nicest part is that you may work on it whenever you have free time.
You'll manage people's schedules, respond to emails and phone calls, and perhaps even plan someone's travel. Really, all you need is to be well-organized and able to communicate clearly. If you can manage a lot of work, you could earn a good amount of money as a virtual assistant. One woman does it and earns $10,000 per month.
#19: The Self-Publishing Business
I didn't have much money to spare when I first started self-publishing. Fiverr sounded like a good alternative to returning to a day job or selling plasma to make ends meet. I quickly realised that selling was gratifying in many different ways.
#20 – Social Media Services
You can market your expertise if you are familiar with social media platforms. You may offer to write blog entries for a company, offer guidance on writing catchy copy, or assist someone in gaining followers.
#21 – Data Entry
The information that buyers give you to enter into a spreadsheet or another particular system they use may come via forms, audio, or other sources. Although data entry isn't the most glamorous gig on Fiverr, it does pay handsomely if you're an absolute beginner. The most important skill you'll need to master is using Microsoft Excel.
#22 – Virtual Assistants
One of the Fiverr gig ideas that are in high demand right now is virtual assistance, and fortunately, you don't need to have much experience to become one. Buyers frequently want for assistance with administrative activities, such as scheduling appointments and responding to emails. The best part is that you may complete it without even entering an office!
#23 – Software Testing
People to test the usability of new websites, applications, software, and other technologies are continuously in demand by businesses. You can create a gig on Fiverr providing your assistance in trying out new software and giving comments. You usually receive instructions from buyers on how to begin using the technology, so you don't need to have a lot of background knowledge.
#24 – Distribution services and phone calls
Consider posting a gig that requires you to make cold calls to strangers or hand out leaflets in public if you're not terrified of doing either. Phone callers are needed by businesses to solicit feedback or offer products. Additionally, you can volunteer to pass out brochures or advertisements in your neighbourhood and list gigs that are location-specific.
#25 – Editing, Proofreading, or Beta Reading
Editing, proofreading, or beta reading are the first jobs to take into account. Spend a little of your time or skill assisting authors in improving their writing. If you're not very skilled at editing, proofreading, or beta reading, or if those things aren't really your thing, you may still offer constructive critique as a service. You can comment on someone's vocal or musical prowess. Contrary to popular belief, there are jobs that pay well for providing constructive feedback. Although these tasks demand a lot of work from the seller, they are undoubtedly an excellent way to earn money on Fiverr.
#26 – Managing or Marketing on Social Media
Do you have a sizable or modest following on social media? Therefore, there's a good probability that someone would compensate you for sharing their content on social media. What if you don't want to use your platform to promote someone else's brand? Think about running a buyer's social media account. You don't have to be an expert at managing social media. Find out what your client expects, and then meet those expectations.
Obtain account access, then take control of their social network account. I've previously employed a few social media managers and have been pleased with the results. Hiring a social media manager offers another practical option to generate money on Fiverr while saving time and hassle.
#27 – Video Spokesperson
One of the past Fiverr jobs I had was as a video spokesman. All I had to do was shoot with my phone's camera and a quick script! I never had to worry about making fancy movies or anything else high-end. What organisation would you represent? It could be for a business or a brand. You simply need to feel at ease speaking on camera, regardless of the subject. It might be a walkthrough or tutorial of some kind. Alternately, you could describe a good or service.
You can always gravitate toward the hilarious, strange, and weird types of video gigs on Fiverr if you don't want to be a video spokesman for a brand or corporation. Just perform a Fiverr search for "strange video," "funny," or "crazy." On Fiverr, you may find some very bizarre gigs that pay at a respectable rate. If a gig has any amount of reviews, you can assume that customers have purchased the seller's services.
#28: Praying and thinking well of others
Prayers and kind thoughts are in great demand. Given the status of the world during the past year, it is not surprising. People want to pray and think positively, so why deny them those things if you can give them to them? You can see that praying and thinking positively doesn't require much talent. These gigs may seem quite unimportant, yet they are in high demand and provide yet another excellent illustration of how you may earn money on Fiverr without having any special abilities.
#29 –  Fiverr Affiliates
We're now exploring a little-different region called affiliate marketing. To work as an affiliate marketer, you need no prior experience. What's the process of affiliate marketing? Let's say you enjoy a company, service, or product and want to promote it to others. You are paid for referring consumers in affiliate marketing. So, if you currently enjoy Fiverr, you might decide to sign up as an affiliate.
You get compensated for any potential purchase and end up becoming a customer when you refer people to a certain Fiverr service you enjoy. You receive a tiny percentage of each sale made through your affiliate link when someone buys a gig. Your buyer receives their desired goods while paying the same price. Additionally, the Fiverr seller receives more work and more money, which is what they wanted. A win-win-win scenario exists. And yet another fantastic option to monetize your Fiverr account.
#30: Removing the Background of an Image
Customers frequently require a person cut out from photographs to be used elsewhere. Buyers will hunt for persons with the skills to achieve that, for instance, if they have a photo of someone sitting in a bar and the cut-out fits on another photograph with the background of a beach party. You can quickly access our free background removal tool to get the cut out in two clicks if you receive an order from them. That's all there is to it, indeed.
#31: Data Entry
Buyers generally find dull chores to be the focus of data entry gigs. They could involve text alignment, copy-paste, or typing tasks. They are by no means simple, but you can complete them quickly with a few free Microsoft tools, a lot of time, and accuracy. You are prepared to begin if you have access to Microsoft Word and Excel.
#32 – Commenting on blogs
Many consumers wish to obtain do-follow backlinks because they operate a website or blog. Although leaving comments on blogs is an old-fashioned way to achieve it, some customers still use that service. Finding websites that fit the requirements stated by buyers and leaving a comment on any of those websites' blogs with a link to your buyer's domain is all you need to do if you receive orders under this gig subcategory. You only need a laptop and an internet connection; no skills are required.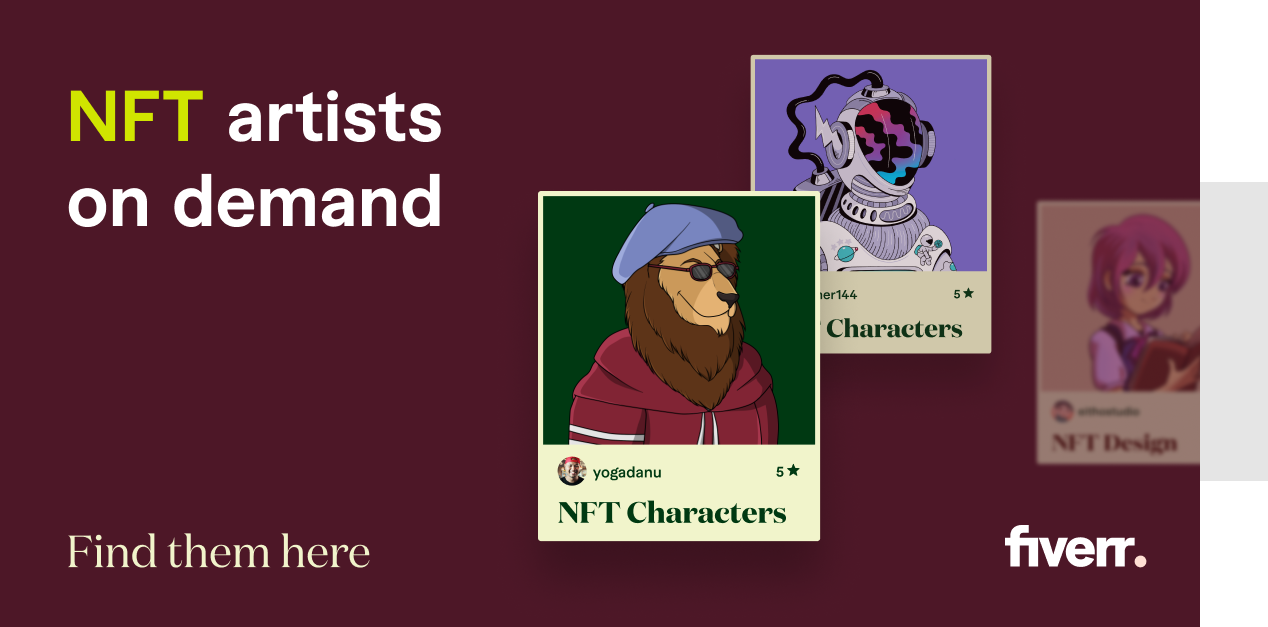 #33 –YouTube SEO
Although it may seem as though YouTube SEO requires an SEO expert's assistance, the majority of Fiverr professionals only add a few fundamental keywords to the video description and the about portion of the YouTube profile page. It only requires some common sense and no special skills.
#34 – Adding Subtitles
Buyers frequently desire to add subtitles to the asset after filming a webinar or video. They want an SRT file to be made by someone who will listen to everything stated. But it's a lot simpler than that. Simply upload the movie to YouTube and let the auto-generated subtitles handle the rest. The subtitle file can be downloaded and shared with the customer as the last step. It might take a while, but can also charge according to the length of the video!
#35 – Pinterest Templates
Cool Pinterest templates are now more accessible than ever thanks to the variety of free image editing tools. All you require is a Canva-free account. This tool includes pre-set Pinterest templates that also adhere to the necessary dimension specifications. You merely need to choose a few templates and make a few minor customizations to fit the buyer's brand colours and text specifications. Up to 25 Pinterest templates can be made quickly. No specialised knowledge is needed.
#36 –Virtual Assistant
People use a virtual assistant to handle mundane and uninspired activities. For instance, website owners can pay virtual assistants to publish blog content on WordPress after transferring it from Google Docs. Video creators can employ VAs' assistance to upload videos to YouTube with all the necessary metadata. You can be successful as a VA if you have excellent attention to detail and the capacity to do tedious tasks quickly.
#37 –  Translations
This one demands language proficiency, which you already possess. People need many different kinds of services, and Fiverr is a big marketplace where everything is for sale. There are clients who are interested in hiring you to translate documents from any other language into your native tongue. Using Google translate, you can still complete the job even if the other language is unfamiliar to you. You can easily smooth up the rough translation that the free tool will provide.
#38 – Image Compression
The image sizes produced by modern cameras can be enormous. However, buyers require photographs that use less disc space to upload on their websites and require assistance shrinking the size. Image compression is used to accomplish it. If you accept this job, you can use compress jpeg to compress photos in under a minute. With little loss in quality, this free programme shrinks JPEG photos in size. If you get images in PNG format, you can use compressing or, if you prefer, use this programme to convert the image to JPEG format before using compressed jpeg.
#39 – Writing Headlines
Writers of content require headlines. Everyone needs the help of writers who can craft snappy one-liners, whether they are bloggers, YouTubers, Tik Tokers, or someone else. Using the Coschedule headline analyser tool, you can write headlines quickly and effortlessly. Although this application is not entirely free, it nonetheless gets the job done by denying some capabilities to those who are not paying. It provides a grade on a scale of 100 and offers advice on how to make a stronger headline by incorporating power or emotional phrases. This order can be packaged as 10 headlines for $5 and put up for sale.
Problems selling gigs on Fiverr which don't require any skills
You have to do boring but necessary duties.
Given that anyone can perform such tasks, there is fierce competition.
Because there are so many options, customer retention is typically low.
Because consumers would receive the same service for the mandatory $5 price tag, raising costs becomes challenging.
FAQs
Is it possible to make revenue on Fiverr without skill?
Yes, you may work on Fiverr and get money by doing chores that customers don't want to perform themselves. You can generate a consistent income by taking on tedious, repetitive jobs that take the customers' effort away.
Final thoughts
To sum up Fiverr is among the finest ways to constantly earn extra money whether you have specialised abilities or not. This is due to the fact that many jobs exist that don't call for specialised knowledge. Although the income isn't as great as that of more specialised jobs, it's still respectable, in my opinion. To establish a solid reputation as a freelancer on Fiverr, all you need to do is finish every assignment you take on and deliver excellent work.
The key to boosting your profits on this freelance website is actually to do so. If you can quickly resolve a customer's urgent situation, you can start making money on Fiverr without any prior experience. We listed ten jobs in this blog post that doesn't require professional experience to be successful. However, these jobs require your time and unpaid resources.
How to join Fiverr?
If you aren't a seller on Fiverr yet, you can register by clicking the join button below, which will direct you to that page. Once you have registered, which only takes a few minutes, you can publish your first gig and begin making money. Take advantage of these Fiverr jobs that require little to no experience and enjoy the independence and flexibility by not passing them up.