38

min read
How To Monetize Your Blog Instantly –  Top 20 ways to Earn 100K Per Month
When Should You Start to Monetize Your Blog?
Making money is based on math, not on magic. This doesn't mean that raising the prices of the goods or services offered is the only way to make money. Instead, it means that you should choose a way to make money from your site that fits with how it is now and what you want to do with it in the future. This post will show you how to monetize your blog and make money online, whether you already have a lot of traffic or are just starting out. We'll show you how to make money from your blog in a number of different ways by copying what other bloggers have done to make money from their blogs.
How to Monetize a Blog in 2022 (20 Profitable Ways)
Now, before you look into the different ways you can make money from your blog, let me answer the following question. It's one of the questions my blogging students ask me most often. Even though there is no one-size-fits-all plan, you may want to start with your first article, depending on how you want to make money from your site. You don't have to wait until you have a thousand people reading your blog every day. One person who comes to your blog can lead to a sale or click that makes you money. But if you want to make more money, you need to get more people to read your work. Actually, making money from a blog is math, not magic, and the method is simple:
How Can You Make Money With WordPress?
WordPress was created to allow anyone to create a simple website. The many themes, plugins, and extensions available from WordPress and third-party developers worldwide allow you to customise the core code. Because WordPress is free to download and install with any web hosting service, you can create a profitable website or blog with simply a domain name and a web hosting subscription. You can also use paid themes, plugins, and other tools and services to create and monetize some WordPress sites, such as membership or eCommerce sites.
Your self-hosted WordPress site is your online "base", and you may use it to create money in various ways. Just as you would need to examine local rules and regulations before starting a physical business or service, you should do so when starting an internet business. If you wish to sell products or run a business that requires personal information from customers, you must ensure that your site complies with national and international privacy laws. You may also need to research taxes, shipping expenses, and local legislation. If you are a freelancer, you should learn more about writing contracts and communicating legally. You can monetize your WordPress site by creating a blog, offering services, or renting out space.
Your website might be a stand-alone business or support other ventures. Making money from your website isn't easy at beginning, but it may become a full-time job. A website could help a local small business keep in touch with clients. With these methods, your WordPress site can connect you to a global market of ways to generate money with WordPress.
How to Monetize Your Blog
Contrary to blogging, social media is a relatively new communication tool. The popularity of social networking has some wondering why they should blog. They think Twitter and Facebook will outperform blogs. Short-term, yes, but relying only on social media will fail. You can't leverage social media attention without a central centre for all your content. Having a blog is worth it for A blog can earn money and exchange ideas. The most successful bloggers only blog for profit. It all starts with a plan. How does monetizing a blog work? You know how important it is to keep your readers interested. But this generates no revenue. To monetize your site without disrupting your content creation method, read on. These are ways to monetize your blog.
You may make money online by blogging. Thousands of bloggers earn at least $600 every month through their blogs. They don't merely post banners on their blogs and hope for the best. There are many ways to make money from your blog. In this piece, we'll discuss strategies to monetize your site. Some of these methods will always work, but due to competition and changes in consumer behaviour, you may need to adapt to make money from your website. It's now easier than ever to start and monetize a blog.
If you have a great concept and the drive to make it happen, it's time to quit dreaming and start doing. The internet has made it possible to generate money in a variety of ways. It's never been easier to build a website, reach an audience, and monetize your traffic. Getting a domain name and hosting for a website can be expensive. However, it is a tiny investment compared to the potential return. Writing about topics that interest you can earn you money. You don't have to open an online store or provide a service to benefit from a blog. A blog or vlog (video blog) is a terrific method to share your passions and ideas while earning money. Here are 8 ways to monetize your blog:
Become an Affiliate Marketer
Affiliate marketing has to be talked about in an article about making money from a blog. It's a popular way for bloggers to make money online. In fact, a lot of the web runs on affiliate marketing. About 15% of the revenue from the digital media industry comes from affiliate marketing, and in the U.S., affiliate marketing drives as many e-commerce orders as email. With affiliate marketing, you promote the products of other businesses and get a cut of every sale you help make. Most salespeople do the same things that affiliate marketers do. They help market and sell a company's product, and when someone buys, they get a commission.
Here's a visual breakdown of how it works: Affiliate marketing and how it works (Image source: HubSpot) It's really that easy. For example, if your commission is $5 per sale and 200 people buy the product you're selling, you would have made $1000. People are drawn to affiliate marketing because you can just sell a great product that someone else has made.
To find out what affiliate items other blogs in your niche are endorsing, contact those firms directly. When monetizing your blog with affiliate marketing, bear in mind that you should focus on delivering value to your readers rather than just hawking things to earn a sale. For example, the top affiliate marketers don't even look like affiliates. Consider Ryan Robinson, whose site generates tens of thousands of dollars in affiliate revenue each month.
Advertise on Your Blog with Google Adsense
Most people think of advertising when they consider how to generate money with a blog. Using Google Adsense to monetize a blog is simple. Google Adsense is a website ad network. Google runs it. You get paid when a site visitor clicks on one of your adverts. The adverts that appear on your blog are chosen depending on the content and audience. For example, the travel site Adventurous Kate's adverts are all about travel. Here's an idea for a honeymoon: Add Google AdSense to your blog is also simple. After then, the advertising will appear on their own. With a service like MonsterInsights, you can also track your Adsense earnings and which ads perform best. Next, we'll show you how to monetize a blog with advertisements.
You can earn money by placing relevant advertising on your blog. You are paid when someone clicks on one of your blog's adverts, while you are paid when an ad is shown multiple times. Google AdSense allows website and blog owners to insert advertising. Your space is auctioned off by advertisers. BuySellAds is another popular marketplace where marketers may buy ad space from publishers. If you want to add ads on your site, consider your target demographic, the quantity of traffic, and whether or not advertising is a good method to make money.
Monetize Your Blog by Selling Other People's Stuff: Affiliate Marketing
This has proven to be the most popular and profitable method of monetizing a blog. You can earn a few hundred dollars per year, or over $100 million in the case of a huge affiliate marketing company like NerdWallet, which sells leads to credit card issuers. When you use affiliate marketing to monetize your blog, you advertise certain items or services of a company in exchange for a percentage of each of that company's sales. If you've ever purchased an airline ticket through Expedia or Kayak.com, you've done business with an affiliate. Expedia and Kayak will not fly your plane, but they will sell you a ticket. They take a percentage of every sale.
This is by far the most exciting option to monetise your blog because it requires no special expertise. When you look at the revenue reports of many bloggers, you'll notice that Affiliate Marketing is always at the top of their list of money sources. Affiliate marketing is essentially promoting products owned by other people and/or businesses in exchange for a percentage of the sales you create. The company whose products you promote must have an affiliate marketing platform in place that allows you to track your actions, retain sales records, and withdraw your money when the time comes. When it comes to Affiliate Marketing, there are two critical factors to consider:
If you want to promote products connected to your blog topic, try linking to them and using an affiliate code. You will receive a tiny share of the transaction if a reader clicks the link on your blog and then makes a purchase. Amazon's Associates programme is the most well-known affiliate programme. It's free and simple to sign up, and your account will be enabled after a single approval. By connecting to a product on your blog, you can earn up to 10% in affiliate commission. A eligible purchase will earn you that percentage if you send users to Amazon via your affiliate link. With enough traffic, the money accumulates. Amazon offers you with the tools you need to set up your links, making the entire process as simple as possible. There are also additional affiliate marketing opportunities available. You'll need to identify the ones that are most relevant to your site so that you don't add links to things that are irrelevant to your audience.
Affiliate marketing is a method of earning money by directing readers to other websites where they can purchase products. For example, if you blog about exercising to a specific running audience, you could entice them with an advertisement for running shoes. You don't have to do anything but host the ads, and if you like, you may write a few reviews to warm up your readership and increase the number of sales you produce. If you want a simple way to add affiliate links, check out the Amazon Associates programme; it's free to join and you may earn up to 10% on qualifying sales.
The affiliate marketing universe is huge. There are literally thousands of companies that are affiliates of other goods and services.
Generate Income Through Advertising
Banner advertising are fairly widespread on the internet and can help your site earn more money. You can employ adverts in subtle yet powerful ways. Some advertising networks are quite adept at blending in with your website's design. It's tempting to over-advertise your site. Keep the amount of advertising low and add them gradually. Start small. Long-time site visitors may not enjoy a sudden surge in banner adverts. Avoid employing pop-up advertising.
They annoy users greatly. You don't want a badly positioned ad to annoy your fans and ruin their visit to your website. Other forms of advertising include product and service endorsements, especially from competitors. A sponsored post or a simple mention in your blog postings. If your readers need a product from an advertiser, you can mention it in a post and get paid by the advertiser.
Monetize Your Blog with Google Ads
Many monetization strategies use AdSense. Advertisements monetize prominent blogs like Healthline and Huffington Post. Your blog's advertising revenue depends on the number of visitors it receives. Selling online billboard space with Adsense is comparable. To use Google Adsense, you need to add a script to your blog's HTML. There are simple plugins for WordPress to do this. You have little control over your blog's ads. In reality, these ads are usually linked with customers' web searches (remarketing cookies).
The most important thing to remember is that display advertising is impossible to make work with less than 5,000 daily visits. Thus, display advertising is most suited for high-traffic blogs. My Google Adsense earnings were minimal even with over 100,000 monthly visitors on ManlyWellness. Cost-per-click You get paid for every banner ad click on your website. Users who browse your blog and click ads pay you.
Monetize Your Blog through Sponsorships
As with affiliates, the blogger is responsible for establishing ties with industry partners. You will need to convince them that your blog merits a partnership. Here, the authority, reputation, and visitor count of your blog become significant. The greater the number of daily visitors to your blog and the more their engagement, the greater the advertiser's interest in purchasing some of your blog's real estate or mindshare. Typically, the blogger will contact the partner, or vice versa. Partnerships can frequently be mutually beneficial; therefore, they are simple to form with the correct partner.
Influencer Marketing
If you have a huge following on your website, blog entries, or social media that drives a substantial amount of traffic to your website, you could be compensated to advertise the products and services of other brands. For instance, fashion influencers (people who dominate social media and blog posts in the fashion business) can earn money from fashion brands by promoting their products via reviews, photographs, and blogs.
Helen, the UK running blogger regularly reviews the latest running equipment and clothing on her blog www.helsbels.org.uk
Write an Ebook
Selling ebooks is another common way to monetize a blog, and it's a terrific passive revenue stream. Earning and maintaining passive income involves minimal to no work. When writing an ebook, you just need to do so once. Then, you can repeatedly sell the ebook to your readers. However, if you want your ebook to sell, it must be of high quality. Importantly, the subject of your ebook must be engaging to your intended audience. Sarah Mae, a blogger, authored an ebook based on a query regarding forgiveness that she frequently receives from her readers.
Alternatively, you can develop an ebook that your readers will adore by converting one of your most popular blog pieces into an ebook. For instance, if you have a popular blog post about SEO, turn it into a comprehensive ebook for your audience. Check out this article on how to create an ebook for further advice on writing a book that will sell.
Sell Other Digital Products
In addition to selling ebooks, you may monetise your site by selling digital products such as templates, printables, WordPress themes, video tutorials, audio recordings such as music or podcast episodes, etc. If you have a skill and your audience will find the digital product beneficial, sell it! The scrapbooking blog ScrapGirls sells scrapbooking templates and printables that its visitors are certain to enjoy.
Publish an E-book
E-book your most popular blog content. Who has time to write a book? Sure, the average length of an e-book is surprising. They are rarely that long! A digital book can be 10,000 words. This may be five to ten entries with an introduction and conclusion, depending on your blog's content. Your blog may have all the content you need for an e-book. If you've produced many articles on the same subject, put them into an e-book.
You can self-publish or use a service like Amazon's Kindle Direct Publishing. The royalty split is reasonable, and you control the price and editing. Service is free if Amazon's sales fee is excluded. Not publishing your e-book may allow you to offer it as an incentive to your blog's paying subscribers. This leads to the next point.
Ads monetization: Offer advertising on your blog to make money
Advertising on a blog might be an excellent method to monetize your online content. Advertisers will pay to reach your audience. Like a popular newspaper may charge more for advertising, so can your site and content. Businesses can buy advertising space on your site straight from you. That's a direct trade. Ad networks like Google AdSense can also help you sell your advertising space.
AdSense works by displaying advertising on your blog that are relevant to the content. AdSense may show an ad regarding travel insurance, Iceland, or warm clothing if your blog is about adventurous travel. AdSense rewards you when a person views or interacts with an ad on your site. Bloggers who can make online ads relevant to their content and readers will get more money for their ad space.
Sell Ebooks to Your Audience
Selling ebooks is a common technique for bloggers to monetise their sites. It's excellent because it's simple to make and affordable for most tourists. But ebooks offer more than let bloggers immediately monetize. Selling an ebook as a blogger is a quick approach to see if readers will pay for your content. Also, e-books allow your website visitors to evaluate your worth before purchasing more expensive products. No, you don't need a lot of blog traffic to make money with books. For example, David Oudiette turned his landing page knowledge into a 252 page $39 ebook. David's ebook generated over $13,000 in revenue despite the fact that he just did consulting at the time.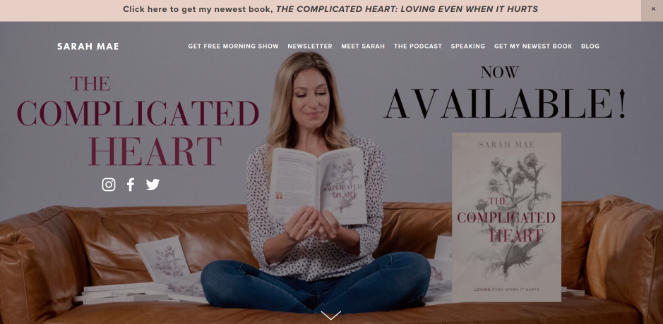 Where to Sell Your Ebook
Selling your ebook on Gumroad or Podia is also an option. Selling your ebook on your own website allows you to keep 100% of the proceeds. For example, ShoutMeLoud's Harsh Agrawal has a whole area of his site dedicated to his ebooks.
Loud ebooks The Easy Digital Downloads WordPress plugin makes this simple. You can only keep 70% of the income if you publish your ebook as an Amazon Kindle, but the more books you sell, the more visibility you gain, which leads to additional sales. Selling ebooks isn't either. There are ebooks on blogging, photography, fitness, and more. If you have a gardening blog, you can sell an ebook that teaches your readers how to grow their own gardens or a certain plant. You can also repurpose content from your blog and add more detail and context.
How to Make the Book
If you don't have the time or skills to write your own book, you can hire a ghostwriter. On Fiverr, you may locate ghostwriters. Remember that you get what you pay for. Experienced ghostwriters charge more than newbies. You may design your own book cover using tools like Canva, Photoshop, and Snappa, or pay for a service like 99designs to make it for you.
Create and Sell Online Courses
Online courses are another option to monetise your site. Most bloggers are intimidated by the idea of developing their own course because they believe they must be experts. False, all you need to teach a course is to know more than the students and communicate that information in a meaningful way. Ramit Sethi of IWT makes millions from his courses not as a professional financial planner but by helping people solve difficulties.
CFA programme (Image source: I Will Teach You To Be Rich) You don't have to be a chef to develop a cooking course. Nothing stops you from developing your own cooking school if you can cook better than most people and provide content that actually teaches people how to cook. The e-learning business is predicted to increase to almost $325 billion by 2025. You don't have to be Ramit Sethi to make a living from your courses. Some newbies make $40k teaching writers how to use the popular writing software Scrivener. Joseph didn't have a huge following or an email list. He sold his course by contacting influencers and promoting it on webinars.
Create a Book
If people are interested in what you have to say, why not put it all together in a book? Depending on how much content you have on your blog, you can collect and expand your most popular posts into a book to give your readers all of your information in one complete story. You can sell this as an eBook on your website or on Amazon. If you list your eBook for between £1.49 and £6.99, you can make up to 70% of the sale price. There are a lot of plugins that let you choose content from your blog and combine it into a single document. This gives you time to add more information, clean up the chapters, and write an introduction and conclusion.
Monetize with Ebooks
Like selling online classes, you should write about what you know best. Make it visually appealing. Could you use Piktochart to create infographics? An e-book provides a step-by-step guide to learning a new skill. The best method to market an e-book is with facts. Nobody will pay for digital paper that doesn't help them learn or generate money. Your Ebook should be titled something like "Learn How to Flip Houses and Make $425,000 a Year." People want specifics. A book can only be sold for $200, which is a tragedy. Again, you'll need a lot of visitors to make it work. Growth Marketing Pro sells an Ebook for $500 each month. It's a $49 webinar script. And it's delicious. Even so, it's hardly much without considerable traffic.
Once you have a loyal audience and a following, you can make specialised content that only people who pay for it can see. For example, you could make new versions of old content, combine old and new content, or make exclusive video articles and vlogs. By making a membership area on your blog, you can sell premium content for a monthly fee, which will bring in long-term income and help you grow your community and connect with your readers better. Your members will also be loyal and interested in what you post on your blog, which will make them more likely to share your links and bring in more visitors and members.
Sponsored Content
Similar to influencer marketing, you can get paid to publish a post written by a company outside of your own or, more commonly, to write a post about a business and include a link to their website or products. In the end, companies whose target audience is similar to the people who read your blog will pay you to write about them, drive traffic to their website, and spread the word about their brand. Companies may ask you for rates, or you could approach businesses in similar fields to offer this service. There are also companies that act as middlemen between you and companies looking for sponsored content.
Get a Crowd and Ask for Donations
Crowdfunding has become more popular in the last few years. It is a way to raise money by asking your followers and fans for a small amount of money each to help you reach a goal or mission. You can also set up a donation platform and ask your audience to donate either in general or for a specific reason, like to buy a piece of equipment or to go on a trip or to a conference. Patreon is a platform for creators that gives them a steady source of income by letting fans pay for their blogs. In exchange, creators can give their fans exclusive content or sneak peeks of new work.
Use a Blog to Sell Your Main Business
Whether you sell handcrafted items or freelancing abilities, your blog can help you sell more. If you provide valuable material, you'll gain a loyal following of potential e-commerce customers. If you gain money from your blog, you might wish to explore for other online jobs. You could, for example, open an internet store. Compare Kinsta to similar services. Creating and maintaining a website used to cost thousands, if not tens of thousands of dollars. Even harder was making money online. PayPal was new, Stripe didn't exist, and email marketing wasn't nearly as versatile.
Today, a WordPress blog costs only a few hundred dollars to start, run, and monetize (this can vary based on what you need to do). But just because it's easier now doesn't mean most bloggers do. According to ConvertKit's 2017 state of blogging study, professional bloggers made an average of $138,064 last year, while amateur bloggers (86%) averaged $9,497. This is unfortunate, because most bloggers start blogs to be their own boss and escape their dull 9-to-5 jobs.
Monetize Your Blog by Selling Online Courses
Online courses are a popular way for bloggers to earn money. Courses can provide passive revenue. Just make sure you're niche enough that readers can't find you using Google. And know what you're talking about! Use Teachable or Udemy to build and sell your course if you know your audience will pay for it.
Know your audience and design a course that meets their specific needs. Good online advise will be paid for! Sadly, most online courses are only $100-500. The math doesn't work in your favour, and making $10,000/month with courses is impossible without a lot of traffic. I suggest first polling your audience to see whether they want your course. If you think you've found a goldmine, build an MVP and see if people would pay for it. Nothing is worse than wasting time and resources on a non-starter. You may be building your blog or testing alternative revenue streams.
Sell Ad Space Directly
While Google Adsense is simple to set up, the earnings are restricted. So you might want to offer ad space directly on your blog. You decide the price by selling ad space directly. Instead of getting paid per click, you can charge a fixed payment for a banner ad on your blog. Flat rates bring in more money and are easier to administer than tracking clicks.
Create an Advertise Here page on your website or utilise a platform like BuySellAds to connect with businesses eager to buy ad space. Directly selling ad space is more complex to handle than Google Adsense because you must negotiate pricing, create terms and agreements, manage billing, and so on. Using a programme like AdSanity can help speed up the process. AdSanity simplifies WordPress ad management. Promote your site, measure views and clicks, and more.
Accept Sponsored Blog Posts
Want to get paid to blog? Accept sponsored blog posts if yes! Blog monetization through sponsored posts is common. It means a firm pays you to write about their items on your site. They may even write the piece, leaving you to only publish it. It's comparable to how Instagram or YouTube influencers take product sponsorships. Many corporations are eager to pay huge sums to promote their products or services on a well-designed blog with quality material and engaged visitors.
Get Paid for Writing Reviews
Paid reviews are comparable to sponsored guest articles. So you can try out a product, evaluate it on your blog, and be paid! Of course, you want to create reviews for things that your readers will like. If you write about budgeting, you should examine budgeting tools and applications rather than vacuum cleaners. Like this PushEngage review, we at Blog Tyrant write about useful blogging tools and plugins. Like sponsored posts, you can contact brands directly or utilise a site like PayPerPost to find firms willing to pay you for a review.
Turn Your Blog Into a Membership Site
Because your content is so valuable to them, your most loyal fans will be more likely to pay to read more of it. When you turn your blog into a membership site, it's like locking your content behind a door. Only people who have the key (a paid subscription) can get in. Users can pay a one-time fee to get access, or they can pay a monthly fee so that you can make money from your blog over and over again. As you can see, a great way to make money from a blog is to sell memberships. With the best membership plugins, you can quickly turn your blog into a site for paying members. We recommend MemberPress, a membership plugin that has everything you need.
Offer Online Courses
If you have something valuable to teach your audience, you can turn your knowledge into online courses that your readers can pay for. To teach an online course, you don't even have to be a "expert." You can sell online courses on your blog as long as you know something about the subject and can share it with your readers. For example, if you have a blog about cooking, you can sell your readers video cooking lessons. Cole's Classroom is a great example of a photography blog that made money by selling courses.
You can use a learning management system (LMS) plugin or a downloadable PDF bundle to make a course. We suggest that you make your online course with MemberPress. As we've already said, MemberPress is the best membership plugin for WordPress. And MemberPress has features built in that make it easy to make online courses, keep track of them, and sell them. Here is a step-by-step guide to making an online course on your WordPress site. You can help people, become a leader in your field, and make money by making an online course.
Host a Paid Webinar
An online webinar can help you market your content, showcase skills, and offer products. This strategy works for many bloggers and marketers. A webinar is a live video training session or online course that includes Q&A. So it's a good approach to communicate. You can utilise free webinars to promote your products or services if you already make money from your blog. You can also sell webinar tickets if you have useful content to provide. Create a webinar landing page to promote your webinar and increase registration. SeedProd, the greatest WordPress drag-and-drop landing page builder, makes it simple. SeedProd features several webinar landing page themes that you can customise.
Make Money with Coaching
Do you have significant abilities that you can pass on to others? Then you should think about turning your blog into a coaching service. Coaching entails providing one-on-one advise and tips to paying clients. A blogging coach, for example, can advise clients on how to increase traffic or grow their email list more quickly. The type of coaching you may provide will be determined by the niche of your blog. If you run a fashion blog, for example, you could provide coaching and consultations to help your readers build their own personal style. People can be coached by phone, email, video chat, or instant messaging.
 Start Freelancing to Earn Money
A blog is also a popular technique to sell yourself as a freelancer online. Prior to freelancing, you do not need to create a product to sell. Just offer your services. Think you have nothing to offer your blog's readers? You're wrong! You're already a decent writer as a blogger, so you can work as a freelance writer. Many independent writers start out by blogging. Are you a graphic designer? Freelancers can work for startups who need logos or infographics. Freelancers can also handle social media, market content, keep books, create websites, and more. Platforms like Upwork can help you discover freelance jobs. But there are many people looking for employment on Upwork, and they take a cut. So, we propose you use your website to advertise your freelance services.
Offer Members-Only Content
If you have relevant advice, consider creating a members-only section. To give your fans access to crucial information, you may charge a fee. But don't make everything pay-per-view. We need free material to draw people. Educate readers on the value of members-only content and how joining will pay for itself. A membership may also enable you to be contacted personally. You can host a members-only chat or forum where your fans can interact with you and each other. Consider membership advantages for your users.
On a blog, an artist may allow users to glimpse behind the scenes. With a higher membership level, you might offer your readers painting lessons with tips and techniques. Whatever you decide to offer your subscribers, be sure it's excellent. Your new and casual readers may not be ready to join, but they will share your free content. They can't do that with member-only stuff without their login. Free blog content is essential to increasing site traffic.
Image credit: WeTrust
Accept Donations
Given that not everyone can afford a monthly subscription, enabling donations is another option. You can use a full-featured payment platform or a simple tip jar to organise recurring payments. Creators use Patreon to make a monthly income. People open a Patreon account to accept donations. Create rewards for each donation tier so that your donors are rewarded. Some artists live off sites like these.
Online payment giant PayPal also takes donations. Create a free PayPal account to send and receive payments online. Your website needs a donation button. When people click it, they can donate directly to your PayPal account. Create a donation button for your website by following these steps. If you prefer cryptocurrency, you can link your wallet. Before you do anything, make sure you properly understand how each crypto currency operates. Consult the documentation for the crypto currency you want to use to build your own donation wallet.
Offer Your Services
Having your own blog allows you to promote yourself, which is wonderful. A blog is a terrific way to spread the news and find clients. Inform people if you sell a service or product related to your blog. Let's say you write a blog on DIY plumbing. You may be a plumber or own a plumbing supply company. In that scenario, link to your company's website from your blog. Your blog can help you interact with new consumers and drive organic traffic to your website.
Image Credit: Ewebtip
Publish Sponsored Content
A company may urge you to promote their product on your blog. Go for it if you like it and think your audience will too. Incorporating product information into postings isn't for everyone. Finding a sponsor who doesn't stifle your ideas could be a smart idea.
Another example of sponsored material is a contest or promotion. You can ask your readers to participate, and the sponsor will compensate you. Before you sign an agreement for sponsored material, make sure you understand what is required and how you will be compensated. It's crucial to know the terms and circumstances of a sponsorship contract before informing your blog followers.
Be Easy to Find
You might not realise it, but your blog needs to be easy to find if you want it to stand out. There are many blogs out there, and some of them write about the same things. This makes it harder to rank high in search results. If your blog isn't on the first page of a Google search, it's not likely that people will find it. SEO is the key to making sure your blog comes up at the top of search results (SEO). SEO stands for "search engine optimization," or making your website more friendly to search engines. Optimization for search engines can help you get more readers. It's not easy to get and keep a high ranking in search results. You should always add new content to your site. When a blog isn't updated for a long time, search engines can't find it.
Image credit: Survey Police
Start a Coaching/Consulting Business
People who want more particular instructions than a book or course can provide resort to one-on-one tutoring (or consulting depending on the type of services you offer). Most successful bloggers who have sold books and courses utilise coaching or consulting to supplement their income.
New and experienced bloggers alike can earn money by consulting. Coaching, like most other ways to make money, relies on you being able to use your talents and knowledge to help others. Brennan Dunn, for example, helps businesses sell more by automating marketing. Nagina Abdullah, a weight loss coach, earns almost $100,000 annually. Here's what Nagina made last year: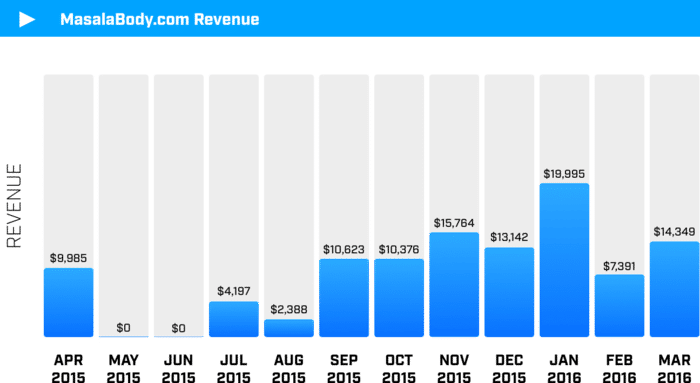 If you already make money from books and courses, you might want to think about offering one-on-one consultations to people in your audience. And if you're just starting out, the low volume of consulting means you can start making money even if you don't have a lot of traffic. When it comes to consulting, it's not just about getting a lot of traffic. It's more important to get the right kind of traffic, which means people who need your services and can pay you. That means writing blog posts about things that are important to your type of clients. It also means giving talks on podcasts that your audience listens to and going to events where they are, so they know who you are.
Generate Revenue with Sponsored Posts/Reviews
Blogs can earn money through sponsored content and reviews. It needs a lot of traffic and credibility to succeed. An advertiser pays a blogger to write about and review their product on their blog. This helps the blogger's readers learn about the brand. Influencer marketing is unquestionably linked to your Instagram and YouTube accounts. Influencer marketing is writing paid content on your blog. The majority of companies utilising influencer marketing plan to spend more this year. It will be worth $6.5 billion by 2019.
A few money isn't worth your readers' trust. In Matthew Woodward's advertising page, a paid review is not necessarily excellent. He keeps his audience's trust, which is priceless. Making Cents Sense For each sponsored post, Michelle Gardner costs $5,000 and makes $10,000 to $20,000. This is her main focus. So she knows they'll like it.
Here's an example of a product review she did: High-quality (Image: Making Cents Sense) Just like I said before, you need a big internet profile to get paid for sponsored material. Selling is the only way a sponsor can justify paying for an article. Sponsored posts aren't perfect for new bloggers, but they're great for seasoned writers. If your site is already famous, you can contact corporations to submit sponsored posts or reviews. Sponsored reviews for smart doorbells, cameras, laptops, etc. Alexis Schroeder blogs about fitness and money. She then contacted fitness and personal finance companies. Alexis values each post at $750-$1500.
Sell Physical Products to Your Audience
You can also make money from your blog by selling things directly to your readers. Some bloggers go from selling just a few items to starting full-fledged ecommerce websites along with their blogs. For example, the founder of the popular online store Beardbrand, Eric Bandholz, first wrote about beard care on a blog. He then started selling the beard care products that Beardbrand is known for today. Eric turned his beard blog into a business that has been featured in the New York Times, Inc., and Shark Tank and now makes more than $100,000 a month.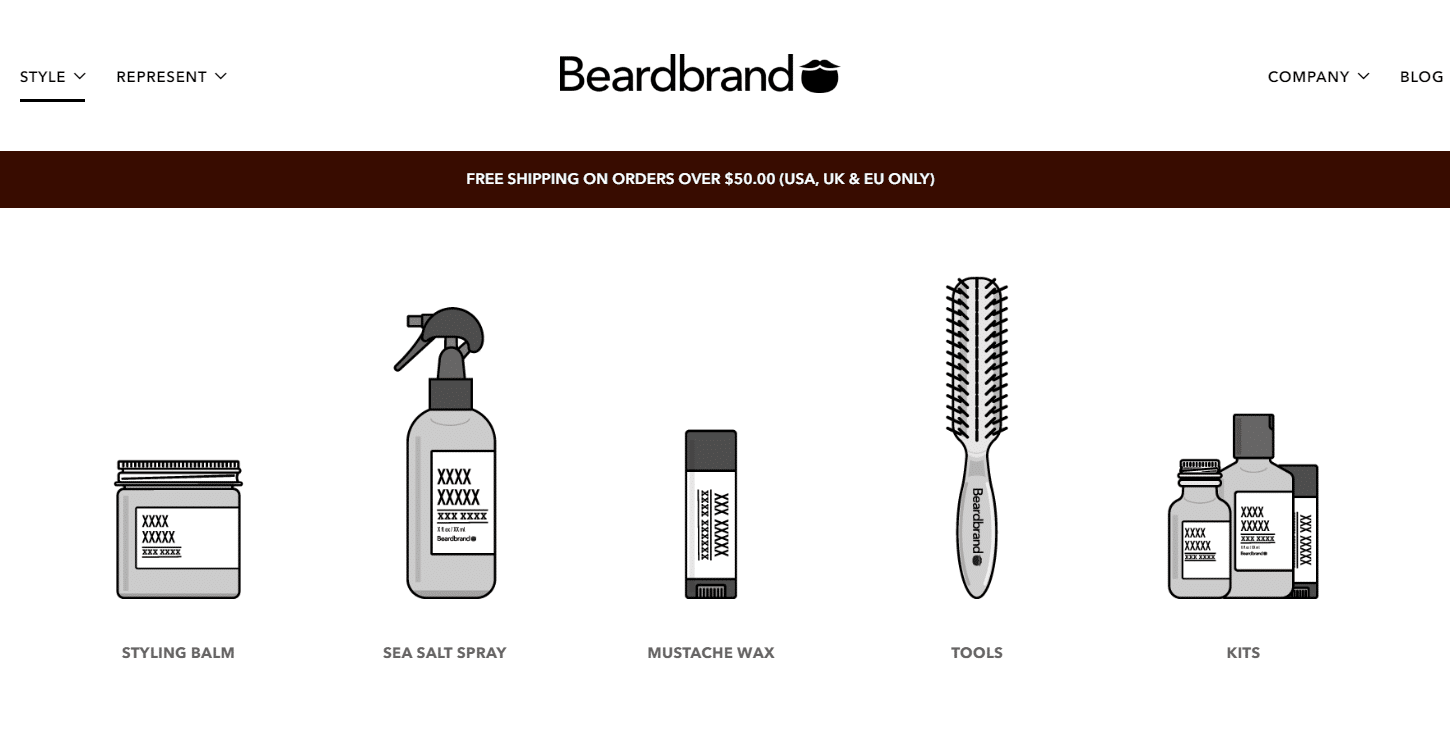 Selling items to your audience is a terrific way to monetize your blog, as Eric has discovered. Author Matthew Inman makes over $375,000 a year selling merchandise based on his blog comic strip The Oatmeal. It's possible for Eric and Matthew to make money from their blogs since they have created dedicated followings. Selling things to your followers is a great method to generate money if you already have one.
You already have their trust, and you probably know them better than most manufacturers and retailers. She created Spearmint Baby as a blog for moms. As her online profile increased, she learned more about moms' desires. Shari started Spearmint LOVE, an online baby clothing boutique, and grew it to $1.5 million in less than five years. A baby clothing internet business.
Accept Donations on Your Blog.
So far, I've shown folks using Patreon or WordPress donation plugins to collect donations. But which is true? It depends on your priorities. Accepting donations through Patreon can cost you more because they take 5% of your income and you pay a 5% processing charge. In return, you get a platform that handles chargebacks and declined payments. It's also simple to receive and track donations.
Patreon even provides a WordPress plugin that allows you sell blog material. Using WordPress plugins will save you money, but you'll have to perform most of the setup yourself. You'll also need to deal with transaction problems and handle donors in your own method. Patreon is an excellent option if you want to get started quickly and don't mind paying more for a pre-built platform. If you don't mind setting up and managing donations yourself, WordPress plugins are ideal.
Other's Content Host
Make money by allowing others to upload content on your WordPress site. Create a directory or classified ad site that charges users to add listings. Join and comment on a forum or specialty social network using WordPress plugins like BuddyPress.
Online Courses
Create online courses or lessons and submit them to your WordPress site if you have expertise to contribute. Courses can be sold as downloadable products or as site subscriptions. Premium plugins like LearnDash and WPCourseware provide all the features you need to convert your WordPress site into a classroom. There are various methods to make money using WordPress, including blogging, online courses, and eCommerce. With thousands of themes and plugins available, you may make money with your WordPress website in almost any method you can imagine.
FAQs – Monetizing Your Blog
Questions about monetizing your blog? Here are some often asked questions about making money blogging:
How Do Beginner Blogs Make Money?
Beginners often question how to make money blogging. When should you start monetizing your blog? And how will a new blogger make money? Most importantly, anyone can start blogging and generate money. To make money, you only need a few readers, not a popular pro blogger with a large following. Sure, your money will start tiny, but as your blog increases, so will your revenue. For many of the above ways, greater traffic means more money. For more information on increasing blog traffic, check out this tutorial! In the meantime, even a low-traffic site can earn money. Freelance blogging or writing is a good method to start because you just need a few clients to make money.
Which Blog Site Pays the Most?
Choosing the finest blogging platform is critical for a profitable blog. To save money, many new bloggers opt for a free blogging platform like WordPress.com. Then they ask us how to monetize a WordPress site. Unfortunately, a free WordPress blog or website cannot be monetized. That's why we recommend WordPress.org for profit blogging. A WordPress.org blog gives you complete control over your site, allowing you to monetise it anyway you want. See this WordPress.com vs. WordPress.org comparison for additional details. Then check out our article on how to create a blog for the best platform.
Which Blog Types Are Popular?
Credit cards, mortgages, money, loans, and a few more are successful blogging areas. Starting a blog in one of those niches won't work for most individuals. Instead, pick a profitable blogging area that also interests you. You'll be more driven to work on your blog if you're passionate about it. Your passion will also show in your writing, helping readers connect with you. The preceding monetization options work for practically any niche, so don't push yourself to write on dull themes.
How Much Does a Blogger Earn Per Month?
The amount of money you make as a blogger depends on many aspects, including your site monetization tactics, niche, content quality, and work ethic. Blogging isn't a get-rich-quick scam, and it takes time and effort to earn a living from your blog.
Summary – Monetizing Your Blog
Despite the ease of starting a blog, the ConvertKit survey shows that most bloggers struggle to make money from it. Blogging doesn't produce money unless you find a way to monetize it. To start producing money with your blog, you don't need a lot of visitors or leads. While your specialisation is crucial, it is not the most important factor in your success.
Tennis, beards, golf, baby clothing, vehicles, and even orchids have all been profitable. You must know your stats and be willing to work hard to get the word out about what you have to offer. First, read this. With these tips, we hope you can start earning money from your site.
You can't use them all to monetize your blog. You have to experiment to see what works for you. Contextual advertising didn't work as expected. So I did.