8

min read
How To Score A Good Spot On SERPs For Your Website?
Why do you wish to appear higher on SERPs? Every marketer/business owner wishes to acquire a better position for their website on search engine result pages for improved searchability and enhanced profitability. However, website rankings in the 21st century have become a matter of an online business's life and death! Unless your website appears on the first page, it's virtually invisible to your targeted audiences.
The click through rate (CTR) of the number one organic search result on Google is an average of 31.7 percent, whereas just 0.78 percent of Google searchers click on results from the second page.
5 ways to improve your SERPS ranking
Let's speak stats, shall we? Around two-thirds of buying events begin online with possibly a Google search. Over one-fifth of users click the first result appearing on the screen. Moreover, merely 4% of people click on the 2nd page. Therefore, you should score a spot on the 1st page to survive in the industry. We shall attempt to explain here how this goal's achievable.
HOW TO RANK HIGHER IN THE SERPS
You should really think about WHY you want to rank higher in the SERPs since it's not just for the purpose of being in first, is it? Of course not, never. In an ideal world, you would rather clients found you than a rival. Therefore, your website should ideally be optimised for customers so that people may find you on search engines. How do you go about that? You must first realise that not everyone who searches is prepared to buy at the time they search.
Why is SEO important?
Without organic traffic, you won't have high traffic, conversions, visibility, or authority. Top websites get all the search engine traffic, which boosts leads and revenue. Search engines are people's first point of contact when seeking for anything, so you'll lose business if your website isn't in the top ranks when potential buyers search for your goods or services.
People seldom look at the second page of search results, therefore it's the greatest spot to hide something. If your website isn't on the top page of SERPs for your primary keywords, relatively few people will see it and buy your stuff.
Top-ranked websites for particular keywords are also regarded content authority in that area, therefore rank well. Google aims to offer consumers with useful information. Website owners must engage with SEO experts to develop top-ranking content.
8 tactics for getting a higher position of SERPs
It's estimated that Google processes more than 3.5 billion searches daily. So, it may seem impossible for a website to attain distinction among SERPs. However, you can elevate your ranking if you're playing by Google's rules. Over 70% of marketers leverage search engine optimization to attain enough visibility on SERPs and increase organic traffic to their websites. A higher position on search engine result pages may translate to more credibility, thereby a better click-through rate. It's all about convincing search engines that your content contains relevant information being searched by users for a particular keyword. How to make that happen? Experts often employ the following strategies to get inside Google's good books:
Your content won't get any credibility unless reputable platforms have linked back to it. That's how these backlinks – called "inbound links" – help Google determine your site's position. Websites that have attained more hyperlinks from trusted sources rank higher on SERPs. So, you must contact the best link building companies in USA to strengthen your backlink portfolio. Remember that links from porn/scam websites will downgrade your website's rankings. So, focus on quality, not quantity.
MOZ developed this system to predict a website's position on SERPs based on several metrics. If your website has scored a higher domain authority, it may appear higher on search engine result pages as well. In the past, Google used this system to show every website's reputation. However, when it was ditched, MOZ created its alternative that reverse-engineers Google's algorithm and assigns your website a number from 1 to 100. Interestingly, it's easier to increase your DA if it's extremely low!
Choose unique, relevant, and long-tailed keywords and optimize your website for them. You should insert these words and phrases on every webpage to catch the attention of search engine algorithms. But don't forget that these words should be placed naturally in your digital content for humans, not robots. Remember that overstuffing these keywords may lead to your website getting banned as an endeavor to crush black-hat SEO. You must include the following portions to your content as well:
Meta Title (70 characters)
Meta Description (155 characters)
Alternative Text (superimposed on images)
Blogging helps your website get discovered by search engines, thereby receiving more audience. It's estimated that companies that blog attain 55% more organic traffic than non-blogging companies. Since every article you've published becomes another webpage indexed by search engines on your behalf. When shared publicly, these articles bring around more potential customers to your website. Make sure that you're writing about stuff your niche's interested in to acquire a better viewership.
Your website must remain updated for a higher SERP position. Therefore, you should republish old content to rejuvenate dead blogs. It doesn't mean uploading the existing article again. Update that piece with some new images, information, and hyperlinks to increase its longevity. It's believed that refreshing your ancient content boosts organic traffic by 111% to your website! We suggest reviving your blogs/articles twice a year, but it depends on the frequency of your content creation attempts.
If you're seeking for a direct method to increase your chances of ranking highly on Google's search engine results page, you may want to consider cleaning up the back end of your website.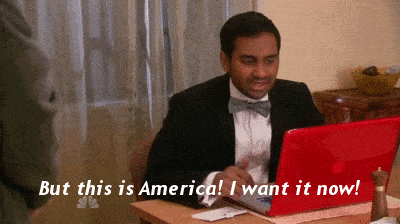 The first place to begin is with your website's speed. Today, everyone expects fast satisfaction. We want our food to be ready quickly, our groceries (and pretty much everything else) to be brought to our door, and our parcels to arrive in two days or less… as well as online pages that load in less than one second.
Studies indicate that 60% of searches on Google come from mobile users. Unless your website has been optimized for smartphones, you can't improve your SERP position. By gaining insights into mobile analytics, you shall understand how your website should appear on handheld devices. There's a gap between mobile screens and desktop monitors you must fill while focusing on mobile keywords. In the future, your website's mobile version shall determine its proper ranking on any SERP.
Amateurs seldom remember to optimize their pictures for better SEO rankings. You shouldn't forget to align your website with Google's visual searching objectives while giving context to the website's content. Optimized images contribute to a higher ranking on Google Image Search. Alternatively, poorly-optimized images may lead to a slow-loading website. So, we suggest optimizing your "alt text." It just deals with describing what the picture demonstrates to the reader to improve your SERP ranks.
Why do visitors leave your website so soon? It's probably because the webpage takes aeons to load! Google believes that "speed equals revenue." Since our attention span has shortened, we quickly get bored by slow-loading websites. Customers today are prone to leave if the website takes 5+ seconds to appear on their screens. That's why we suggest auditing tools to understand what's causing your site to load slowly. You can address the factors and make your site faster, thereby better-positioned.
Build Links To Your Website
I won't go into an excessive amount of element about link building to your web site, however, it's essential build up the credibility of your web site by building out a well rounded link portfolio and linking to many various pages of your website. I might begin with the upper high quality hyperlinks like aggressive hyperlinks and trade/key phrase hyperlinks to get that preliminary credibility enhance from Google, then observe up with hyperlinks that permit you to laser goal your anchor textual content, like directories and articles.
Conclusion – How To Score A Good Spot On SERPs
How can your disappearance from SERPs affect your website's success? It was reported that over 90% of websites receive no organic traffic from Google, according to 2018 statistics. That's why it's essential to improve your SEO ranking by making it an integral component of your digital marketing strategy. We have mentioned some strategies to help you achieve a better ranking on SERPs. So, you should improve your webpage's loading speed, optimize images, and produce interactive content for people. Use outbound hyperlinks to authenticate your claims, prioritize smartphone optimization, and motivate your followers to share your content. Then search engines will gladly upgrade your website's position!