6

min read
So you wanna start a business online? Some tips to begin
Having an online presence is considered a pivotal part of any business strategy nowadays, and for some, being readily available online has contributed greatly to their success.
As people take to social media to follow and connect with their favorite brands, it will take a highly personalized and targeted content strategy to maintain your online presence in a way that compels and engages your audience.
During the old days of the web, if you wanted to build a website, you'd have to learn coding or web development to get your business up and running. Now, building a website is pretty straightforward thanks to an immense diversity of online resources that make the process uncomplicated to new and inexperienced users.
Today, a lot more thought has to be put into actual content strategizing, audience research, and developing your brand's unique value proposition to meet your customer's goals and needs.
With more simplicity and availability in web development resources comes a lot of competition, changing the focus of startup brands from "starting" to figuring out what differentiates them from the pack, which in many cases overwhelm sectors with noise.
Launching Your Online Business – Easy Beginner's Guide
So how does one start building a brand that's unique? It all starts with why.
Choosing Your Niche
Is there anything you are particularly good at? How could you make the world a better place by launching a business? Are there any other areas that you could easily expand your awareness to in order to supplement and solidify your business strategy?
Asking questions like these will help you delve deeper into your business strategy, allowing you to find faults in your plan and think of new ways to market your product.
Take some time to research your target market to find soft spots, opportunities, strengths, and fully involve yourself in the process of learning all that you can before embarking on creating something of your own, something of value.
Your customers, readers, and followers will thank you and love you for it.
Building a Brand
Use the insight you obtained during the last step to begin building your brand's focus and personality.
Decide whether or not you want your brand to include your personal name or whether you'd like to establish a separate identity whose sole purpose is helping your audience achieve their goals.
Use your why to create an optimistic and helpful mission statement that will communicate your goals and help people understand your offerings, its impact, and what you stand for.
Depending on your area of expertise, people might need constant support to help them navigate your service offerings. Help them by creating considerate and thoughtful guides or "how-to" articles on your page that will allow them to overcome obstacles on their own.
Choose your marketing strategy
Social media is a solid driver of leads and can be your biggest ally in building up your brand. But first, ask yourself a few simple questions:
Does my ideal customer actively engage with social media?
And, if he does, which platforms are most likely to attract his attention
And at what times?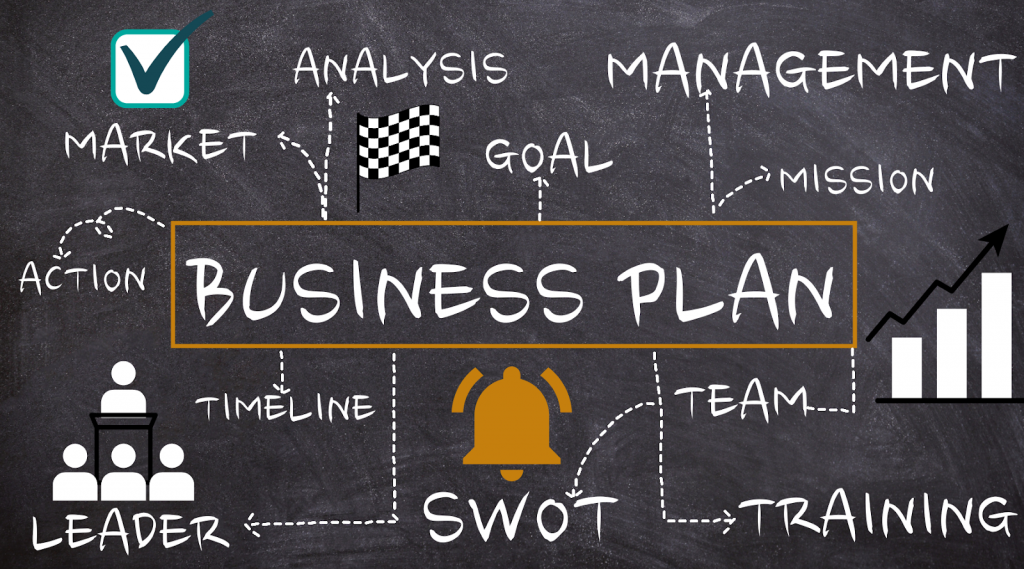 Do some research to understand which platforms will work best for your brand and begin strategizing content creation for each platform.
Every social media platform has its own unique features, and although they are rapidly becoming split images of each other with different posting rules, the people that gather on each platform is largely unique, so be sure to market to the right audience.
Social media is a great way to get leads. You can use it for advertising your business and finding potential customers. Many lead generation companies use social media to find verified leads for clients, from solar leads to real estate buyers. You can either find the leads yourself or buy them from a third-party party provider.
Getting Technical
Once you have most of the foundational elements underway, you can really start getting technical about building your brand's online presence and actually begin establishing yourself in your target market.
At this point, you should already have a good understanding of where your audience spends most of their time, so your next step is to start building a presence within those digital spaces and begin creating awareness around your brand name.
You can do this by creating a Facebook page where you'll post pictures and media that exemplify your goals, customer testimonials, and stories that can reach hundreds of people with a small budget.
If your audience is tech-savvy and needs to be constantly updated throughout the day, consider starting a Twitter page where hourly updates can be easier to set up and where users are continuously dropping-in throughout the day.
Even though setting up social media accounts for your business is very straightforward, actually building your online presence and reaping the benefits of having one takes time. Consider onboarding a few team members that can help you with this as it will be a crucial part of your brand's growth.
Launch Your Website
A website is a powerful tool for business owners and brands that want to make the most of their audience's specific wants and needs.
Building one can be as simple or complicated as you want it to be. Thanks to an abundance of resources available to the public, building a site can take you as little as 30 minutes to complete on your own, without any prior knowledge of web development.
The first step is choosing a domain name, which can be tricky due to the limited number of available domains, but with some luck, you'll be able to catch one that fits your needs and suits your brand name as well.
After you choose your domain, pick a hosting provider that meets your current demands, which will be small at first, but who has an easy way to scale your project when the time comes. You want to go for a company that can guarantee speed, performance, and support for your business so choose wisely.
There are a number of helpful videos on YouTube which can help you understand the concepts behind building a website, from setting up your nameservers to choosing a theme. Be sure to check them out.
A final word
Blogging is becoming increasingly popular every day as more people join the "passion economy" and begin building their own brands in an attempt to achieve a sustainable business model that will support them in the future.
Now, more than ever, people are taking to the internet to fuel their passions and fulfill their life dreams through an online brand or store, and a website is often one of the first steps necessary to begin.
More importantly and worth noting, is that this can all take place after you've put in the time to think your strategy through, find your weaknesses, and look for openings in your plan that could bring down heavy rain on you in the future.
Surround yourself with people who support your mission, and try to get some of them to work for you. Attempting to complete such an undertaking alone is a difficult task and in the long run, it can have a detrimental effect on your plans.
Guest post contribution by Wally de la Rosa from Money.com