54

min read
50 Top Legit Online Jobs That Pay You Well to Work from Home
According to a recent report by FlexJobs, the number of people working from home has increased by 115% This shift in work culture has resulted in more than 1.8 million Americans reporting higher levels of job satisfaction, as they are able to work from home and set their own schedules. The Coronavirus outbreak and subsequent shutdown have further accelerated this trend, with remote work becoming a widely accepted and common way of conducting business.
There are now many opportunities for individuals to work from home, whether they are looking to supplement their income or are seeking full-time employment. In fact, 59 million Americans worked as independent contractors in 2017, generating almost $1.2 trillion in revenue. Online employment has become increasingly popular each year, and it is a great option for those looking to earn extra money or escape the traditional 9-5 grind.
If you are considering starting an online store to earn extra cash, check out Handshake, a wholesale marketplace where you can find products to sell. However, searching for online jobs can be a time-consuming process, as there are many websites to sift through. With increased competition in the job market and the emergence of new job sites, finding legitimate work online is becoming more challenging.
To help you navigate this landscape, we have thoroughly researched and compiled a list of the best online companies to work for in 2023. Online employment is now more legitimate than ever, and there are many opportunities available. It's important to know your options, as many of these jobs pay over $50,000 per year and offer flexible hours, even without a degree.
Whether your goal is to quit your job or simply earn extra money, these solutions can be a helpful starting point. Remember, pay decreases are not always the result of working from home. Take advantage of this shift in work culture and explore the many opportunities available to work from home.
Working From Home Statistics
The trend of remote work and online employment has been on the rise for quite some time now, and the COVID-19 pandemic has only accelerated this trend even further. With the help of a computer and an internet connection, individuals can now work from anywhere, as many professions have moved entirely online. Before delving into some of the best online jobs available, it is worth highlighting some key data related to remote work.
What Is An Online Job?
Any opportunity that enables you to earn a full-time income online falls within our definition of an online job.
The several legal ways to earn additional money from home without doing so on a full-time basis are not included in our list. The most popular of these include being paid to watch movies, play games, and complete online surveys. These options can help you make a few hundred bucks a month, but they aren't actually remote employment.
Best Full-Time Online Jobs For Beginners
These top online positions combine the ideal elements of high demand, a dearth of competent workers, and the chance to start making money right now.
Interested in a specific online position? We've provided a free, beginner-friendly resource in the Learn More section at the bottom of each item to help you get started on your quest.
50 Jobs You Can Do Online From Home in 2023
Here's a roundup of the best on-line jobs you can begin in the present day. We've damaged it down by expertise and no expertise roles to make it easy so that you can select — we hope you discover one thing that matches your expertise and earnings purpose.
Online Jobs That Require Some Experience
A social media manager is someone who manages various social platforms and helps promote a company or individual on said networks. You can work full-time for one specific company to help them with their social media, or you can also market yourself as a freelance social media manager. You can get started on websites such as Flexjobs, SimplyHired, and Upwork. Or if you already have experience, can comb through remote job boards, LinkedIn, and elsewhere for opportunities. According to Glassdoor, social media managers earn around $50k per year.
Many business owners don't have the time to make consistent updates to their social media platforms or to respond promptly to customer requests made via social media. That's why so many businesses today are looking to hire social media managers. In fact, according to the Bureau of Labor Statistics, a 6% job growth rate is expected for social media marketing managers through 2029.
As long as you have the ability to post, curate and manage content on social media channels, you can start taking on clients today. But the big money is in learning how to effectively deploy paid advertising, such as Facebook ads. Businesses need new customer leads, and you can earn premium wages if you know how to use things like micro-targeting to deliver ads to just the right audience.
If you've some expertise in operating campaigns on social media platforms, you would signal as much as assist companies promote their products by Instagram, Facebook, Twitter, and so on. Companies might also need assistance with managing feedback, rising their neighborhood, and bettering their social-selling efforts. As long as you're in a position so as to add your voice and creativity to posts by creating shareable movies or together with hilarious GIFs, you can begin taking over shoppers as we speak.
2. Online Tutor
If you possess expertise in mathematics, physics, or a foreign language, you may explore the possibility of applying for online teaching positions that involve tutoring students from various parts of the world. It is important to note that most employers and job portals typically require tutors to hold a bachelor's degree, so ensuring that you possess this qualification is crucial prior to submitting your applications. Furthermore, possessing a teaching certification in English as a Second Language (ESL) or any other relevant subject can significantly bolster your chances of securing an online tutoring role.
Whether or not you hold a teaching degree, the advent of video chatting and teaching programs has opened up new avenues for individuals to engage in online tutoring. You can opt to work for online schools as a fully digital teacher or establish yourself as a freelance tutor, allowing you the freedom to select your own students. The demand for English language teachers catering to foreign students is particularly high, and platforms like VIPKid and TeachAway offer opportunities to commence your online tutoring journey.
Teaching is a highly fulfilling profession, albeit one that often entails significant demands. However, in today's digital landscape, there are ample opportunities to transition your teaching career into the online realm, affording you a greater degree of flexibility. As an online teacher, you can enjoy the benefits of instructing in a more relaxed environment. Private tutoring companies, English language courses, and music programs frequently seek remote teachers capable of working from anywhere in the world.
The earning potential for online teachers can range from $15 to $40 per hour, contingent upon their experience and the organization they are affiliated with.
Online tutoring has emerged as an increasingly popular and well-compensated service. By providing virtual assistance to students, you can assist them in their learning journey and help improve their academic performance outside of regular school hours. This opportunity is particularly well-suited for individuals who possess patience, intelligence, and effective teaching skills. Online tutoring companies are consistently on the lookout for new tutors, and a simple Google search can help you identify the right company that aligns with your expertise and preferences.
3. Bookkeeping, accounting, auditing clerk
A bookkeeper or accountant is someone who manages and produces financial records for companies or individuals. You can work this job from home and sometimes go visit clients in person. Although there is a risk that this job will become less relevant over time, it is still a job that is currently in demand.
If you have an interest in finance and enjoy managing your personal budget, bookkeeping may be an ideal career path for you. Bookkeepers are in high demand as businesses require their services to track and manage their finances effectively. Tasks performed by bookkeepers typically include recording income and expenses, invoicing clients, and preparing financial reports. To begin your journey in online bookkeeping, consider reaching out to local businesses or browsing job portals with hourly earnings within your desired range.
At the top of most business owners' list of "Least Favorite Work Activities" is bookkeeping. Of course, it's a critical task for ensuring that a business runs smoothly and survives into the future.
If you're someone who loves to work with numbers, you can earn very good money in the field. There are also a lot of opportunities to charge higher hourly wages the more you specialize. And, just like proofreading, bookkeeping doesn't require a certification.
4. Personal Trainer
If you have a passion for fitness and possess extensive knowledge of proper exercise techniques, online personal training may be an exciting opportunity for you. With online coaching, you have the flexibility to train clients anytime and anywhere, enabling you to take on more clients. You can opt to provide training through platforms like Zoom or Skype, in either a one-on-one or group setting, allowing you to cater to clients with varying fitness goals and preferences. Consider applying for online personal-training gigs to explore this fulfilling and lucrative career option.

5. Online Beauty Advisor
The trend of makeup and beauty is gaining momentum worldwide, making it an ideal time to consider a career as an online beauty advisor. As an expert in skincare and beauty routines, you can inspire confidence in your clients by sharing your knowledge and expertise. Depending on your niche, you can offer consultations to clients locally or globally, building a strong brand around your skills and expertise. This career option has the potential to lead to immense growth and success in the future, making it an exciting opportunity to explore.
6. Online Recruiter
Gone are the days when recruiters were limited to working in a physical office. With the advent of technology, online recruitment has become increasingly popular, providing the opportunity to work as a remote recruiter from the comfort of your home. Your primary responsibility as an online recruiter will be to post job vacancies and source suitable candidates for your company. Additionally, you may be required to conduct preliminary phone interviews to screen applicants and present only the most qualified candidates to the hiring manager. This career option provides the flexibility of remote work and the opportunity to make a meaningful impact on a company's hiring process.
7. Virtual Recruiter
If you love to network, this is a great low-cost business to start. What you're doing here is finding talent for employers. Payouts can be quite large, as some placement firms charge upwards of 25% of the employee's annual salary.
Avoid this online business idea if you aren't a naturally outgoing person. You'll be cold-calling employers and constantly building your network, so that you can act as a liaison and help find the right people to hire; in other words, it's important that you enjoy the art of communicating.
8. Freelance Writer
If you have a talent for writing, you can explore opportunities to write for online publications such as blogs, magazines, journals, and even newspapers. The demand for high-quality content has increased as more companies aim to engage their audiences through online channels. As a freelance writer, you can earn a decent income by sharing your expertise and crafting compelling articles in various niches, such as tech, fashion, or lifestyle. In addition to strong writing skills, having a genuine interest in your chosen area of expertise is crucial for success in this field.
More and more sites and companies are outsourcing the writing to freelancers, so there is definitely a high demand for good writers out there. In order to make money writing, you'll need to build up a portfolio and learn how to pitch to companies or publications. Freelance sites such as Media Bistro and Freelancer.com are good places to start. And one of my favorites to find legit writing gigs is Flexjobs. While you have a subscription fee, some of the best freelance and work from home gigs are available to you.
Have a knack for writing? You can get paid to write articles online. Tons of companies are looking for freelance writers to help with their blog posts and website articles. Sign up for a site like Fiverr or Upwork and make your free profile to get started. You can post your skills and bid on jobs that would be a good fit for you. The more jobs you take on, the more experience you'll gain!

9. Proofreader
If you have a talent for grammar, are skilled at detecting errors, and can quickly fix disjointed sentences, then you might be perfect for the role of a proofreader. As a proofreader, you'll be responsible for reviewing all kinds of content, from email copy to blog posts to business documents and beyond. Essentially, you'll serve as a second set of eyes for publishers, helping them create content that looks polished and professional.
If you like correcting grammar mistakes and spotting errors, proofreading may be an ideal job for you. You'll be reading all kinds of content including blog articles, magazines and business documents. You can work as a full time proofreader for a company, or sell yourself as a freelancer proofreader on freelance platform sites. A proofreader makes anything between $12 to $50 per hour, or $52.4 per year.
If you're the type of person who spots every typo and grammar mistake in the articles you read, consider a career as a proofreader. This is a great example of a job that needs no certification, and you can use your set of eagle eyes to make solid money.
With the explosion of web content that has occurred in recent years, it's a job that's in super-high demand. That means you can land your first client today.
10. Website Designer
If you have website design skills, you can find online employment with NGOs, tech companies, and more. Employers will assess your proficiency in Adobe Illustrator, UX, and CSS, so ensure you are well-versed in these areas. By leveraging your skills and creating visually appealing webpages, you can earn a good income through online work.
11. Instagram Influencer
As a teenager between the ages of 13 to 17, you can earn your own money by becoming an Instagram influencer. This is a great part-time online job that you can do from the comfort of your home. Nowadays, almost every business is trying to partner with influencers who can help expand and sustain their Instagram reach. To become an influencer, you need to be able to create engaging Instagram Stories, use appropriate hashtags, and write captivating captions.

12. Influencer
You can't deny the amounts of money influencers are commanding today, even beyond Instagram. As we detail in our article about making money on Snapchat, the popular social media app pays out more than $1 million per day through their Spotlight program. There are just as many (if not more) opportunities to make money on TikTok. And of course, there's also YouTube, where top video creators make millions of dollars per year.
Becoming an influencer isn't a money-making idea where you're able to earn quickly (although the dream is often sold that way). It does take time to build an audience. But it teaches you a lot of valuable skills, which can help you build a career. It's for this reason that it's a good online job for teens to generate some income and expand career options down the road.
13. SEO Expert
To enhance their search engine rankings, many companies are seeking individuals who can assist them. To work as an SEO specialist, you must be proficient at building backlinks and optimizing website content. While relevant experience is preferred or required for some positions, a related degree is not always necessary.
14. Facebook Ads Specialist
Facebook ads can significantly increase a business's sales, but many companies lack the expertise or time to create effective campaigns. This is where Facebook ads specialists come in, and their services are in high demand. If you have the ability to create compelling ad content and target specific audience segments, you could secure various online jobs and choose the company you want to work for.
15. Graphic Designer
You might additionally focus on graphic design. Having well-designed graphics is important for many companies, however inexperience in Adobe Photoshop can delay most job seekers virtually immediately. What it is advisable know is that not all corporations require fancy designs – some require graphics created via primary tools like PicMonkey and Canva. If you've gotten primary computer abilities, you would simply discover ways to use these apps after which apply for related gigs.
A graphic designer is someone who designs everything from logos, to websites to brochures and advertisements. If you are someone who is creative and enjoys designing, you can set yourself up with a nice career in graphic design. Plus, most design work is done via computers, so this is a top option for online jobs. You could also set yourself up as a freelancer and offer your services to specific clients. Use platforms such as Fiverr and 99designs to help you get started and test your target market. The median annual wage is around $52,000 per year.
For the artists out there, graphic design is a great way to monetize your hobby. The web is becoming more visual, especially as mobile devices become the primary method of browsing.
The highest-paid graphic designers combine multiple skills into their designs. Knowledge in branding, sales and direct response marketing allow many graphic designers to charge over $100 per hour.

16. Voiceover Artist  
If an individual possesses an inherently melodious intonation coupled with a captivating vocal resonance, the realm of voiceover artistry opens up as a potential career path. Online platforms offer a diverse range of opportunities for voiceover artists, spanning various mediums such as motion pictures, animated productions, podcasts, applications, public transportation audio recordings, multilingual film dubbing endeavors, and numerous other ventures.
Voice acting entails the art of giving life to a written script through the effective utilization of one's voice. It is a skill that holds substantial value, with remuneration reaching as high as $300 for the initial hour of work, and between $200 and $350 for subsequent hours, as reported by the U.S. Bureau of Labor Statistics.
As a voice actor, you will find yourself engaged in a multitude of projects, including commercials, videos, and narrating audiobooks, among other opportunities. The beauty of this profession lies in the ability to work from the comfort of your own home, with just a modest investment of a few hundred dollars in essential equipment.
Before embarking on the journey of submitting applications to prospective employers, it is vital to ensure the possession of a reliable computer system, equipped with a high-speed internet connection, audio editing software like Audacity, and superior-grade studio headphones.
 17. Stock Photographer
If you are a photographer in possession of a vast collection of exceptional images captured beyond contractual obligations, there exists the opportunity to monetize these photographs through online channels. Online platforms serve as valuable tools, enabling you to showcase and offer your photographs for purchase by customers or utilize them as stock imagery in the digital realm.
For individuals with a deep passion for photography, there are various avenues to explore in order to transform this passion into a viable source of income. One possibility is to impart your knowledge and expertise in photography by offering teaching services to aspiring enthusiasts. Additionally, you can consider selling your unique digital artwork or making your photographs available for sale on stock photography websites. Alternatively, you may choose to leverage your photography skills on freelance platforms or establish your own photography enterprise specializing in wedding and event coverage, among other services. Earnings in the field of photography can vary significantly based on the range of services provided, with photographers often earning an average of around $65,000 per year.
Engaging in online photography-related endeavors can present a convenient and relatively effortless means of generating income, particularly when pursued alongside a conventional 9-to-5 job. By dedicating time and effort to establish this pursuit as a supplementary source of income, one can enjoy the benefits of a rewarding online occupation.
18. Online Data Entry Worker
Engaging in online data entry jobs entails the task of inputting alphanumeric, numeric, or symbolic data into a designated system. While it may not initially appear as the most exhilarating endeavor, it is a lucrative online occupation that offers the flexibility to work at your convenience. To excel in this role, it is advisable to enhance your proficiency in computer applications such as Microsoft Excel and Microsoft Word.
Although it may not be the most thrilling online job, one can effortlessly earn income by diligently entering data into spreadsheets. Companies often seek individuals with a high school diploma and basic computer competencies to handle their data input requirements. If you possess organizational skills, this becomes an accessible and profitable side venture. Opportunities for data entry jobs can be found on freelance platforms or reputable job websites like Indeed.
Data entry is a particularly suitable job to undertake from the comfort of your home. Many companies outsource data entry tasks to freelancers to facilitate the management of specific projects. Prior experience in data entry and adeptness in handling data are typically sought after. Prominent companies that engage such workers include Sigtrack and Support Ninja. The average salary for data entry professionals is estimated to be around $41,500.
Engaging in online data entry roles presents a viable avenue to earn income, offering the convenience of remote work and the potential for financial stability.
19. Virtual Assistant
In this digital era, where an increasing number of businesses and independent professionals operate online, the demand for virtual assistants has soared. Virtual assistants are freelance professionals who provide online support to individuals and organizations in managing administrative tasks and maintaining organizational efficiency. Their responsibilities encompass a wide range of business-related activities, including email correspondence, content creation, and social media management. Platforms like Upwork and Zirtual serve as ideal starting points for those seeking opportunities as virtual assistants.
The role of a virtual assistant is accessible to individuals from various backgrounds. As a virtual assistant, you collaborate with businesses or offices, undertaking fundamental tasks such as scheduling, customer support, and general administrative duties. This line of work can yield earnings ranging from $19 to $25 per hour, and platforms like FlexJobs or Indeed offer avenues to discover suitable job opportunities. If you wish to gain a comprehensive understanding of the virtual assistant profession, exploring different job descriptions and review boards can provide valuable insights. Additionally, there are abundant online resources available that can equip you with the necessary skills and knowledge to thrive as a virtual assistant.
In the past, the perception of virtual assistants was often associated with low-paid workers from overseas who primarily handled basic administrative assignments. However, the current trend is not merely to hire a virtual assistant for minimal compensation but rather to seek out top-tier professionals who can genuinely enhance business operations. Consequently, businesses of all sizes are willing to offer significantly higher wages to individuals possessing the right skills and capabilities. As a virtual assistant, you will not be limited to mundane and repetitive tasks but rather have the opportunity to serve as a remote executive assistant for accomplished business owners.
The role of a virtual assistant presents an appealing prospect, allowing individuals to contribute to the success of businesses while working remotely.
20.  MedicalTranscriptionist
A medical transcriptionist is an individual who listens to voice recordings from healthcare professionals and transcribes them into written reports. This role can be fulfilled within a hospital setting or as a self-employed professional working for a third-party entity. While it is predicted that technology may eventually replace this job, it currently provides an avenue for earning income. The median annual income for medical transcriptionists is $33,380.
There are numerous online data entry jobs available, with platforms like Clickworker and Amazon's Mechanical Turk offering a plethora of opportunities. However, many of these jobs are micro-tasks that provide minimal compensation.
To earn over $50,000 per year through data entry jobs, specialization is necessary. You can explore our list of transcription jobs that offer competitive pay to discover the best options in this field.
If you are not seeking a full-fledged career and simply wish to generate supplementary income, several websites provide opportunities for engaging in transcription jobs on a more casual basis.
As a transcriptionist, your primary task is to convert audio or video content into written text. It is essential to possess fast and accurate typing skills while comprehending the content being transcribed. Various platforms such as Rev and Scribie can assist you in commencing your journey as a transcriptionist. Alternatively, you can offer your services as a freelancer on platforms like Fiverr or Upwork.
21. Interpreter Or Translator
If you possess bilingual skills, there is a significant opportunity to earn a full-time income as a translator. The majority of translators work remotely, with approximately 22% being self-employed, according to the Bureau of Labor Statistics (BLS). You have the option to work as a professional translator in specialized industries such as technical or governmental fields, or you can establish yourself as a freelancer and manage your own clientele. On average, translators earn around $50,000 per year.
Interpreters and translators play a crucial role in converting spoken or written words from one language to another, including those who are proficient in sign language. The demand for interpreters and translators is expected to grow by 20% until 2029, making it one of the fastest-growing professions.
The primary requirement for entering this field is to possess fluency in a second language. A basic understanding of a second language is not sufficient for pursuing a career as an interpreter or translator; full proficiency is essential. While a bachelor's degree can enhance your prospects of being hired by a Fortune 500 company, there are ample freelance opportunities available on platforms like Upwork and Fiverr.
22. Call Center Agent
As a call center agent, your role would involve providing assistance to companies in various areas such as sales, telemarketing, customer service, and customer support. Primarily, you would be responsible for handling incoming calls and addressing the needs and inquiries of customers. Typically, call center agents are employed by companies rather than working as freelancers. Depending on your preferences and availability, you will have the option to choose between part-time and full-time positions. The average salary for a call center agent can range from $30,000 to $40,000 per year.
Working as a call center agent requires effective communication skills, both verbal and written, as you will be interacting with customers from diverse backgrounds. Patience, empathy, and problem-solving abilities are also essential traits for success in this role. You will often be required to handle challenging or irate customers, so maintaining a professional and calm demeanor is crucial.
In addition to handling phone calls, call center agents may also utilize other communication channels such as email, live chat, or social media platforms to assist customers. It is important to have good computer literacy and the ability to navigate through customer relationship management (CRM) systems or other relevant software.
Call center agents play a vital role in maintaining positive customer experiences and building customer loyalty. By providing timely and accurate assistance, you contribute to the overall success and reputation of the company you work for.
23. Blogger & Blogging
Starting and managing a blog is more akin to running an online business. If you have a passion for writing about a specific topic, starting a blog can be a rewarding way to earn a full-time income. While it takes time to build an audience and generate revenue, you can eventually monetize your blog through various means such as affiliate marketing, sponsored posts, and advertisements on your website. Setting up a WordPress blog involves minimal startup costs and can be highly fulfilling as you build a community of readers. According to Glassdoor, bloggers earn an average of $32,000 per year.
Monetizing your blog successfully is more achievable than you might think. However, it requires patience and a long-term approach to generate passive income. To begin, it's essential to choose a niche that resonates with you. Whether it's travel, cooking, or parenting advice, a specific niche will make it easier to attract followers. Once your blog gains sufficient traffic, you can monetize it by incorporating ads, writing product reviews, and sharing affiliate links.
Blogging has evolved from being seen solely as a hobby to a platform where individuals and major publishers alike can generate significant income. Many bloggers, including myself, have experienced substantial growth and even left long-held jobs to focus on their successful blogs. While blogging does have a learning curve, it offers immense potential.
To gain a deeper understanding of what it takes to build a successful blog, we have created a comprehensive email course titled "How To Make Your First $1,000 Blogging." This course covers everything you need to know to get started, from selecting a domain name to effectively monetizing your content.
Embarking on the journey of blogging requires dedication, creativity, and consistent effort. With time and the right strategies, your blog has the potential to become a thriving online business and a source of sustainable income.
24. Amazon Remote Employee
Amazon offers remote employment opportunities for positions such as customer service agents, technical support personnel, and data entry professionals. The specific requirements for each role may vary, so it's important to review the job description to determine if you meet the qualifications. To explore available remote positions at Amazon, you can visit their Virtual Locations page, which provides detailed information about full-time and part-time job opportunities. As a remote employee at Amazon, you can expect to earn an average salary of around $50,000 per year for full-time positions or an hourly rate of $10 for part-time work.
25. Insurance Claims Investigator
As an insurance claims investigator, your primary responsibility is to examine claims submitted by policyholders and identify any potential cases of fraud. This role often allows you to work from home, with the majority of your tasks being conducted online. However, there may be instances where you need to visit locations to capture photographs or conduct interviews with individuals relevant to the investigation. While formal training may not be a strict requirement, it is essential to possess excellent skills in communication, research, and interviewing.
By working full-time as an insurance investigator, you can expect to earn a salary of approximately $60,000 per year. This career offers a rewarding opportunity to contribute to the detection and prevention of insurance fraud, ensuring the integrity of the insurance industry.
26. Affiliate Marketer
An affiliate marketer plays a crucial role in assisting companies with the promotion and sale of their products or services through specific affiliate links. This online marketing strategy enables your website to earn a commission for every successful sale generated through these affiliate links. While there are opportunities to work as an affiliate marketer for various companies, the nature of the work often resembles that of setting up and managing your own online business.
As an affiliate marketer, you will be responsible for strategically placing affiliate links on your website, advertisements, and social media accounts. By promoting other people's products or services, you can generate income online through commissions earned from successful referrals and purchases.
Affiliate marketing offers the flexibility to choose the products or services you want to promote, allowing you to align your efforts with your interests and target audience. It is an entrepreneurial endeavor that requires effective marketing strategies, content creation, and audience engagement to drive traffic and conversions.
By consistently implementing successful affiliate marketing techniques, you have the potential to generate a steady income stream and build a profitable online business.
27. Consultant, Advisor or Coach
As a consultant, you have the opportunity to leverage your expertise in a particular area and offer valuable advice, coaching, and guidance to individuals or businesses. Whether you specialize in entrepreneurship, marketing, health and fitness, parenting, or any other field, you can market your consulting services on freelance platforms and engage with clients seeking your expertise.
The salary of a consultant can vary significantly depending on factors such as experience, industry, specialization, and the value you bring to your clients. Business consultants, for example, often earn an average of $78,000 per year, but it's important to note that individual earnings can vary widely.
As a consultant, you have the potential to make a substantial income while making a meaningful impact through your expertise and guidance. It is crucial to continuously update your knowledge and skills, stay informed about industry trends, and provide exceptional value to your clients to ensure long-term success in your consulting career.
28. Facebook AD  Specialist
A Facebook ads specialist plays a crucial role in helping businesses and websites effectively reach and acquire customers through targeted advertising campaigns on Facebook. Many companies have a presence on Facebook but lack the expertise to optimize their campaigns, identify the right target audience, and create engaging posts. As a Facebook ads specialist, you can provide valuable services by utilizing your knowledge of Facebook's advertising platform.
To become a Facebook ads specialist, it is recommended to complete relevant courses and gain practical experience by experimenting with different ad strategies and techniques. This hands-on approach will allow you to develop the necessary skills and insights to create successful campaigns. Additionally, learning how to acquire clients and effectively communicate the value of your services is essential for establishing a thriving business as a Facebook ads specialist.
As for the income potential, a Facebook ads specialist can earn an average income of around $53,000 per year. However, it's important to note that individual earnings can vary based on factors such as experience, client base, and the results you deliver. By continuously honing your skills, staying up-to-date with Facebook's advertising features, and consistently delivering effective campaigns, you can increase your earning potential as a Facebook ads specialist.
As the digital advertising landscape continues to evolve, businesses increasingly rely on specialists who can navigate platforms like Facebook to drive meaningful results. By positioning yourself as an expert in this field, you can help companies maximize their advertising investments and achieve their marketing objectives.
29. App or Website Tester
A website tester plays a crucial role in ensuring the functionality and user-friendliness of websites by thoroughly testing all the links and features. Companies rely on website testers to identify any issues or areas of improvement to enhance the overall user experience. This type of feedback is valuable for businesses that want to optimize their websites and provide a seamless browsing experience for their visitors.
To earn income as a website tester, you can utilize platforms such as WhatUsersDo, Userfeel, and Analysia, which connect testers with companies in need of website testing services. These platforms typically provide you with tasks and instructions to follow while navigating through websites and providing feedback on your user experience. The income you earn as a website tester will depend on the number of websites you test and the rates set by the platform or clients you work with.
While individual earnings may vary, website testers can earn an average income of around $53,000 per year when working full-time. However, it's important to note that the amount you earn will depend on factors such as the number of testing opportunities available, your efficiency in completing tasks, and the rates offered by the platforms or clients.
Being a website tester allows you to contribute to the improvement of websites and user experiences while working remotely and on your own schedule. By providing valuable feedback and helping businesses enhance their online presence, you can establish yourself as a reliable and sought-after website tester.
30. E-commerce Sore Owner  
An e-commerce store owner runs an online shop with various products. You can sell different kinds of products online, such as digital downloads or physical items that you make or get from suppliers in other countries like the U.S. or China.
Shopify is a popular platform for creating an e-commerce store. It has easy-to-use tools and features to help you manage your online business. But starting an e-commerce store is not enough to succeed online. You also need to spend time, effort, and money on marketing your store.
How much you can earn as an e-commerce store owner depends on many things, such as what you sell, how much people want it, and how well you market it. There is no fixed income range for e-commerce store owners. Some may make little money at first, while others who have loyal customers and smart marketing strategies can make a lot of money.
To be a successful e-commerce store owner, you need to build a trustworthy and legal online business, offer quality products, and use effective marketing methods to attract and convert customers. You need to be consistent and dedicated to grow your e-commerce business.
E-commerce is a great way to make money online, whether you want to do it part-time or full-time. You can reach customers all over the world and take advantage of the growing digital market. By using platforms like Shopify and applying good marketing techniques, you can aim to earn a steady income from $0 to $5,000 per month or more, depending on how you run your e-commerce business.
31. Travel Agent
A travel agent is someone who helps clients find good deals and experiences on holiday trips. If you like planning trips and helping people set up amazing vacations, this job may be for you. You can become certified and complete a training program to offer more specialized skills. You can also specialize in specific kinds of travel such as cruises or amusement parks. And can choose to earn a commission every time a client books a trip, or simply charge a fee. A travel agent earns $47,000 per year on average.
32. Freelance Writing
Freelance writing is a great way to make money on the side. I started with small projects, but within a year I was making over $100 an hour. And because content marketing is growing fast, there's a lot of demand for this skill.
When you start out, you may earn around $10 to $20 per hour for online writing jobs. But as you grow your portfolio and client base, you'll be able to increase your rates significantly (and even earn six figures a year).
33. Website Design
Web designers are in high demand and will continue to be for the next 10 years. You don't need to know how to code to get started, because there are many no-code design platforms that let you create stunning websites (and charge a lot for them).
Before I created this website, I worked as a no-code designer (using Unbounce). I earned over $150 per hour on Upwork. Learning how to use one of the many no-code platforms out there is a great way to make a lot of money as a freelancer.
34. E-Commerce Store And/Or Amazon FBA
Amazon FBA is a popular business idea these days. The idea is to buy products from a manufacturer or wholesaler, then sell them online through Amazon. You can use Amazon FBA, which takes care of the storage and shipping (the "fulfillment") for you. You can even have the products sent straight to Amazon from the manufacturer or wholesaler, so you never have to touch them.
But you can also sell on other platforms besides Amazon. You can use FBA to ship products you sell on eBay or your own website. It's much easier than doing all the packing and shipping yourself, and you pay much less for shipping than you would to UPS or FedEx.
35. Coding (Developing And Programming)
Coding is a high-demand skill (i.e., developing and programming). You don't need a computer science background to become a coder. Many people today are switching to coding as a second career choice, even without a technical background.
You can learn coding fast by joining a coding bootcamp — which is a short, intensive program that teaches you a specific coding skill — that can make you ready for a job in weeks. And like many of the jobs on this list, you can do this work full-time from home for a big company, or part-time from smaller projects you find on freelance sites like Upwork.
36. Search Engine Optimization
Search Engine Optimization (SEO) is the process of assisting businesses in achieving online visibility, primarily through Google searches. According to a recent study conducted by Microsoft, SEO has been identified as the most crucial hard skill for marketers to acquire in the future.
Based on my previous experience managing local SEO campaigns, I have found that there are numerous easily attainable opportunities for improvement. By implementing a basic set of SEO best practices, you can significantly increase a business's revenue. Consequently, you can command a higher hourly or project rate, confident in your ability to deliver tangible results.
To gain a comprehensive understanding of SEO, hands-on experience is the best approach. Personally, I acquired my SEO knowledge by starting a blog and learning from the successes and failures I encountered along the way. With documented proof of the results I achieved, I was able to attract clients and command a higher rate for my services.
37. Marketing Automation Specialist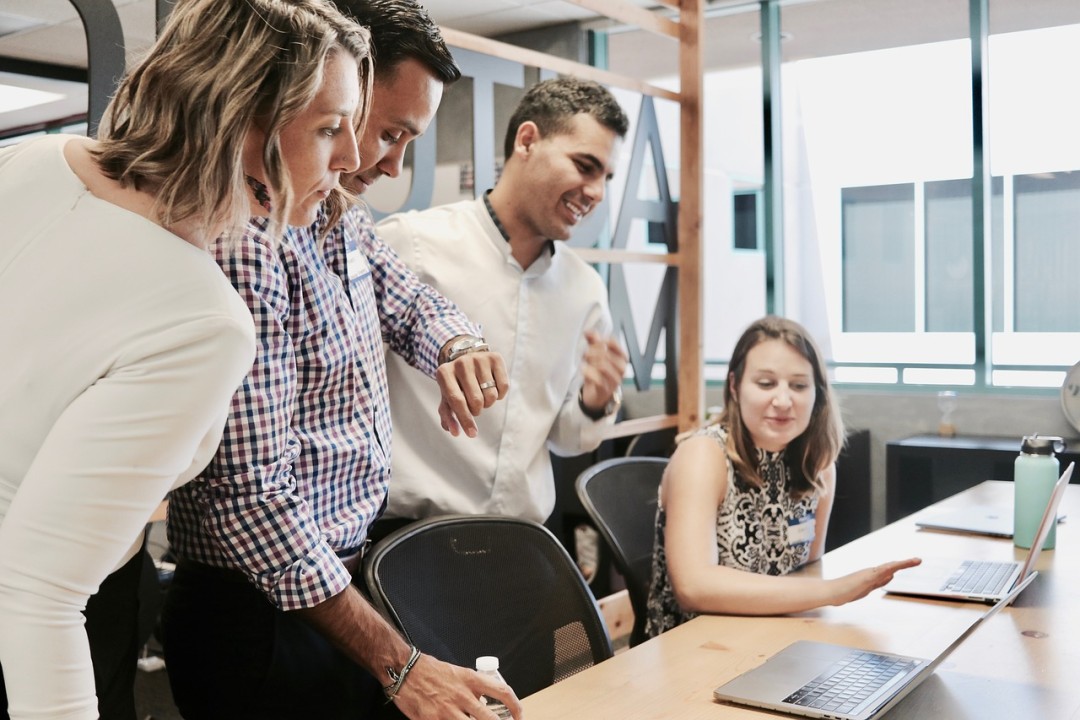 Automation is another crucial skill listed by Microsoft for marketers, particularly in the realm of online marketing. With the growing popularity of automation platforms like Ontraport, HubSpot, Aweber, Convert Kit, and Mailchimp, there is a significant demand for specialists in this field.
By pursuing a certification course to become an automation specialist, you can quickly position yourself in the $60 to $100 per hour range. These courses provide in-depth knowledge and expertise in utilizing automation platforms effectively.
As the industry continues to evolve, new platforms are constantly emerging, making it essential for marketers to stay updated and adapt to the latest automation tools. Mastering automation skills not only enhances your marketability but also enables you to streamline processes, increase efficiency, and deliver impactful results for your clients or employers.
38. Video Editing And Production
Video editing is a rapidly growing trend in the online world, gaining more momentum with each passing year. Skilled video editors with prior experience are in high demand, presenting an opportunity to earn over $50 per hour, especially as you specialize in specific niches. In LinkedIn's annual report on the most sought-after hard skills, video production consistently ranks in the top 10.
The beauty of video editing is that it does not necessarily require a certification; your work itself becomes your resume. By showcasing a portfolio of engaging and creative videos, you can quickly grab the attention of potential employers or clients, leading to job offers or freelancing opportunities.
Engaging in fun and experimental video projects allows you to demonstrate your skills, creativity, and ability to effectively convey messages through visual storytelling. This practical approach not only helps you refine your craft but also increases your chances of securing lucrative opportunities in the field of video editing.
39. Stock Photography
Businesses often require high-quality stock photos for their websites, client presentations, and other purposes. If you have a passion for photography, even if it's just using your smartphone camera, you can monetize your skills by selling your photos on stock photo websites.
When you upload and sell your photos on these platforms, you can earn anywhere between 20 and 50 cents per image sold. The key to maximizing your earnings is to have a diverse portfolio of photos available for purchase, as each sale has the potential to generate daily commissions. This makes selling stock photography an excellent source of passive income, as you can continue to earn money repeatedly for the same piece of work.
By consistently adding new and captivating photos to your collection, you can attract a wider audience and increase your chances of regular sales. Whether you're capturing breathtaking landscapes, stunning portraits, or vibrant still life images, selling stock photography allows you to turn your passion for photography into a profitable venture.
40. Technical Writing
For individuals who enjoy delving into complex subjects and have a passion for learning, technical writing can provide an excellent opportunity to generate additional income. While having a bachelor's degree can be advantageous in this field, it is not always a requirement.
As a technical writer, your primary responsibility will be to create user guides and other forms of documentation. This line of work is not only intellectually stimulating for those who enjoy conducting research, but it is also widely regarded as one of the most sought-after freelance writing niches.
Technical writing allows you to break down intricate concepts and present them in a clear and concise manner. By effectively communicating complex information, you help users understand and utilize products, services, or processes more efficiently. This requires strong research skills, attention to detail, and the ability to adapt your writing style to the target audience.
While technical writing may seem daunting to some, it offers tremendous potential for individuals who are willing to invest time and effort into developing their skills. By honing your expertise in this field, you can establish yourself as a valuable resource for businesses and clients in need of accurate and accessible documentation.
Whether you choose to work as a freelance technical writer or pursue opportunities within organizations, technical writing provides a rewarding career path for those who enjoy tackling intricate topics and helping others understand complex information.
41. Customer Service Representative
While it is true that most customer service jobs do not offer high salaries, there are pathways within the field that can lead to higher earnings with the right approach and skill development. By strategically exploring job titles and expanding your skill set, you can position yourself for higher-paying opportunities.
To begin with, it is advisable to avoid searching for jobs specifically labeled as "Customer Service Representative" since these tend to offer lower wages. Research conducted by TheJobNetwork revealed that job titles such as "Customer Experience Associate," "Customer Engagement Representative," and "Customer Service Advisor" often pay $18 or more per hour, exceeding the average wage for customer service positions.
Furthermore, two related fields that offer higher pay compared to traditional customer service roles are "Account Management" and "Customer Success Manager." These positions involve a significant amount of customer service work, but they also require additional skills such as cross-selling and retention. Pursuing an entry-level position in account management or customer success can be a strategic move for those seeking long-term higher earning potential in the customer service industry.
In account management, you will be responsible for building and maintaining relationships with clients, identifying their needs, and providing tailored solutions. This role often involves upselling or cross-selling additional products or services to maximize revenue. Customer success managers, on the other hand, focus on ensuring the satisfaction and success of clients by guiding them through the product or service implementation, offering support, and fostering long-term relationships.
By acquiring expertise in these areas and demonstrating strong customer service skills, you can position yourself as a valuable asset to organizations, leading to increased earning potential and career growth within the customer service field.
While customer service jobs may not typically offer high salaries, there are alternative paths and job titles that present opportunities for higher earnings. By leveraging your skills and pursuing positions in account management or customer success, you can elevate your earning potential and build a rewarding career in the customer service industry.
42. Online Chat Support
Becoming a live chat agent provides the opportunity to work in a less stressful environment compared to traditional customer service roles, as it eliminates the need to handle irate customers over the phone.
Moreover, the field of live chat support is experiencing rapid growth, as businesses recognize the advantages of offering this form of customer assistance. Acquiring experience as a live chat agent now can position you for more desirable job prospects in the future. For instance, you may aim for employment with larger companies that provide steady work, enhanced benefits, and greater long-term career prospects.
As a live chat agent, you will engage with customers through text-based chat platforms, providing real-time assistance, addressing inquiries, and resolving issues. This role offers a more relaxed communication channel, allowing you to interact with customers in a written format that can be managed effectively and professionally.
By gaining experience in live chat support, you can develop valuable skills in written communication, problem-solving, and customer service. These skills are highly transferable and can open doors to various customer-centric roles within different industries.
Furthermore, the demand for live chat agents is expected to continue growing, creating opportunities for career advancement and specialization. As businesses increasingly prioritize live chat support as part of their customer service strategies, professionals with experience in this field will be sought after.
43. Dropshipping
Shopify has revolutionized the world of online entrepreneurship by simplifying the process of selling products and services on the internet. With Shopify, over 1 million individuals have discovered the ease of running their own online stores, offering a wide range of products, digital downloads, and consulting services.
One of the popular entry points for aspiring online entrepreneurs is through dropshipping. The key advantage of starting a dropshipping store is that the orders are directly fulfilled by suppliers and shipped to the customers. This eliminates the need for store owners, like you, to hold inventory or handle shipping logistics. Additionally, since you only need to order products from suppliers after a customer places an order in your store, it's a business model with low startup costs.
Similar to blogging, creating a successful dropshipping store can be a valuable skill-building experience. There is a high demand for individuals who can help existing businesses enhance their sales through their Shopify stores. This presents excellent opportunities for freelancing or securing long-term employment, depending on your preferences and goals.
By mastering the intricacies of Shopify and gaining expertise in optimizing online stores, you can position yourself as a valuable asset to businesses looking to maximize their e-commerce potential. Whether you choose to offer freelance services or pursue a more permanent role, the growing demand for Shopify experts ensures a wealth of opportunities.
Starting a dropshipping business or assisting others in improving their Shopify stores not only provides a low-cost entry into the world of online entrepreneurship but also enables you to develop valuable skills in e-commerce, marketing, customer relationship management, and more.
44. Retail Arbitrage
One profitable online business idea is flipping items for a profit. This involves buying assets at a lower price and selling them for a higher price. Your inventory can include various items found at garage sales or on clearance racks.
The key to success in retail arbitrage is having an information advantage. This means having a better understanding of the market for the items you're buying compared to the sellers. Arbitrage is based on the principle that certain goods have higher prices in one location or market than in another. For example, an item may sell for more in California compared to New York, or it may have a higher price online than in a physical store. Succeeding in arbitrage requires the ability to identify which items to purchase and which ones to pass on.
To excel in this business, it's important to conduct thorough market research, stay informed about current trends and pricing, and develop a keen eye for profitable opportunities. By leveraging your knowledge and understanding of market dynamics, you can make informed buying decisions and maximize your chances of selling items for a higher price.
Flipping items for profit through retail arbitrage can be a flexible and lucrative online business venture. However, it requires a combination of research, market analysis, and good decision-making to identify the right opportunities. With dedication and a keen business sense, you can turn this idea into a profitable online venture.
45. Create A Course
If you possess valuable expertise that others may find beneficial, you can create and sell online courses. In the past, this process was challenging as you had to build your own audience from scratch. However, platforms like Udemy and Skillshare have now made it easier by providing access to a vast audience of individuals eager to learn about various subjects. Additionally, platforms like Teachable enable you to launch your own course if you already have an existing audience that knows and trusts you.
When it comes to creating a course, no niche is too small. There are successful courses on platforms like Udemy that have garnered over 1,000 sales, focusing on niche topics such as baking sourdough bread, brewing beer, or knitting. The key is to identify your area of expertise, determine the specific knowledge or skills you can offer, and package it into a well-structured course.
Creating an online course requires careful planning, organizing your content, and delivering it in a way that engages and educates your audience. You can leverage various multimedia tools like video lessons, written materials, quizzes, and interactive exercises to enhance the learning experience. Additionally, promoting your course through effective marketing strategies and leveraging the platform's existing audience can help attract students to enroll in your course.
By sharing your expertise through an online course, you not only have the potential to generate income but also make a positive impact by helping others acquire new knowledge and skills. Whether you choose to utilize established platforms or create your own course website, the online learning market offers abundant opportunities for sharing your expertise and monetizing your knowledge.
46. Financial Clerk
The term "financial clerk" encompasses various roles such as payroll, accounts payable, and credit manager. These services are in high demand by businesses, and there is a growing trend of hiring contractors rather than full-time employees for these positions.
One advantage of pursuing a career as a financial clerk is that a college degree is not typically required. With advancements in technology, tasks that once took hours to complete can now be done in minutes. While these tasks are crucial for businesses, they often do not require full-time employees. This creates opportunities for individuals looking to earn extra income by taking on these jobs in their spare time.
As a financial clerk, you may find freelance or part-time positions where you can assist businesses with their payroll, accounts payable, or credit management needs. This flexible arrangement allows you to work on your own schedule and take on multiple clients if desired. By leveraging your skills and expertise in financial administration, you can provide valuable services to businesses while earning additional income.
To excel in this field, it is important to stay updated on relevant software and tools used in financial management. Familiarity with accounting principles, attention to detail, and strong organizational skills are also beneficial for success as a financial clerk.
47. Paralegals Or Legal Assistant
Paralegals and legal assistants work closely with attorneys to conduct research, maintain case files, and draft legal documents. According to the Bureau of Labor Statistics (BLS), the job growth for paralegals and legal assistants is projected to be 10% through 2029, which is faster than the average for all occupations.
While some employers may require an associate degree or a certificate in paralegal studies, it is important to note that experience is often a key requirement for this role. To overcome the challenge of gaining experience without being hired, or being hired without experience, consider seeking an internship. Internships in the field of paralegal work are often available and may provide valuable hands-on experience. Additionally, many internships in this field offer compensation and are open to individuals of all ages.
By participating in an internship, you can gain practical skills, familiarize yourself with legal procedures, and build a professional network within the legal industry. This experience will enhance your resume and increase your chances of being hired as a paralegal or legal assistant in the future.
48. Medical Assistant
As telehealth continues to gain popularity, the demand for remote medical assistants is also increasing. Medical assistants play a crucial role in handling administrative tasks such as scheduling appointments, billing, and ordering supplies in various healthcare settings, including private practices, hospitals, rehabilitation centers, and elderly care homes.
One advantage of pursuing a career as a medical assistant is that a college degree is not typically required. However, since billing is often a significant responsibility in this role, completing a medical coding and billing course can significantly enhance your job prospects. There are numerous online courses available that provide training in medical coding and billing, and some programs even offer job placement assistance to graduates.
By acquiring the necessary skills and knowledge in medical coding and billing, you can increase your chances of securing a medical assistant position more quickly. This expertise will enable you to effectively handle billing-related tasks and contribute to the smooth operation of healthcare facilities.
Additionally, staying updated on industry regulations and advancements in medical coding and billing practices is essential. This can be accomplished through continuing education and participating in professional development opportunities specific to medical assisting.
As a remote medical assistant, you have the flexibility to work from home or any remote location. This arrangement allows for a better work-life balance and eliminates the need for a daily commute. By leveraging your administrative skills and expertise in medical coding and billing, you can contribute to the efficient functioning of healthcare facilities while enjoying the benefits of remote work.
49. Take Surveys Online
Engaging in online surveys may not provide a full-time income, but it can be a convenient way to earn some extra cash quickly. By downloading a survey app and completing surveys in your free time, you can easily work from anywhere and participate in surveys that cover a broad range of topics. Here are some of the best options available:
Swagbucks: Swagbucks offers a variety of ways to earn money, including surveys. Users can accumulate points (Swagbucks) by completing surveys, watching videos, playing games, and more. These points can then be redeemed for cash or gift cards.
Survey Junkie: Survey Junkie is a popular platform that connects users with market research companies. By sharing your opinions through surveys, you can earn points that can be redeemed for cash via PayPal or e-gift cards.
Vindale Research: Vindale Research offers paid surveys and product evaluations. Participants can earn cash rewards for completing surveys, watching videos, and even opening emails.
InboxDollars: InboxDollars provides opportunities to earn money by taking surveys, watching videos, playing games, and shopping online. Cash rewards can be redeemed via PayPal or as gift cards.
Toluna Influencers: Toluna Influencers allows users to participate in surveys and get rewarded with points. These points can be exchanged for various rewards, such as PayPal cash, gift cards, or even entries into sweepstakes.
Remember, while taking online surveys can be an easy way to earn extra cash, it's important to research each platform, understand their payout methods, and be mindful of the time investment required for each survey. Additionally, be cautious of scams and only provide personal information to reputable survey providers.
If you're crafty, you can make a decent income with an Etsy store. Creators on Etsy sell hand-made crafts, digital prints, photography, and more. The site will take a small cut of your profits, but it's so much easier than trying to sell your art in person. Once your store is set up, you just have to wait for buyers – Etsy can turn into a dependable source of passive income over time.
Best Online Job FAQs
How much do online work from home jobs pay per year?
When you choose to work remotely, your employment status is generally classified as that of an independent contractor, although there are exceptions. This means that instead of receiving a fixed annual salary, you are compensated on an hourly or per-project basis. Consequently, your annual earnings can vary considerably due to various factors. If you possess strong organizational skills, self-motivation, and efficiency, you can often earn more money for the same amount of work compared to a traditional work environment.
However, if you struggle to stay focused and have a tendency to passively go through your day, your earnings may be significantly lower. This is because, as a freelancer or contractor, you are remunerated solely for the work you actually complete. Working from home can be distracting, leading to a situation where only four out of eight working hours are billable. Moreover, the amount of money you earn will also be influenced by the types of contracts you are able to secure. For example, being a paid social media manager is typically more lucrative than engaging in online data entry jobs.
Where should I look for online jobs?
If you are seeking a full-time position at a company, a great starting point for your job search is FlexJobs, a job board specifically focused on remote work opportunities. FlexJobs takes the extra step of screening each listing before making it available to applicants, which is beneficial because their research has revealed that there are 53 fraudulent job listings for every genuine online job! Apart from FlexJobs, another job board worth exploring is Indeed, which boasts a powerful search engine and provides a wide range of job listings. If you are interested in independent contractor or freelance work, platforms like Upwork and Fiverr offer numerous legitimate online job opportunities.
What are the qualifications to get an online work-from-home job?
The required qualifications for a job vary depending on the specific type of work you are pursuing. In general, if a certain certification is necessary for conducting the work in person, it is likely that the same certification will be required for online work as well. However, certain jobs, such as freelance writing and editing, may be more accessible online, especially if you have limited work experience. For instance, while newspapers typically require trained journalists, it is relatively easier to establish yourself as a content writer for a blog or website without extensive training.
How Do You Get Paid From Online Jobs?
As an online contract worker, the most common methods of payment are typically through platforms like PayPal or Venmo. These digital payment services provide convenient and secure transactions. However, for larger projects, some companies may prefer to issue payment by mailing a physical check or transferring funds directly to your bank account. In certain cases, you may have the flexibility to choose your preferred payment method. The specific payment process will vary depending on the nature of the work and the agreement between you and the client.
Final Thoughts
If you are interested in exploring online job opportunities and earning income from the comfort of your home, you will find a wide range of choices available to you. The aforementioned list is just a sample of some common options that offer reasonable compensation.
The key to finding the right online job for you lies in considering your personal interests, skills, hobbies, and aligning them with your financial goals. By identifying a job that resonates with your passions and allows you to utilize your strengths, you are more likely to find fulfillment and success in your online career.
If you're unsure about diving straight into a full-time online job, a great way to get started and gain a sense of working from home on your own terms is by exploring gig economy apps. These platforms offer short-term or project-based opportunities that allow you to experience different types of online work. It's an excellent way to test the waters, understand the dynamics of remote work, and assess which online job suits you best.
Determining which job is right for you will depend on your personal interests, skills, hobbies, and one that really connects with your financial goals. You should consider what you enjoy doing, what you are good at, what you want to learn, and how much you want to earn. Some times a great way to dabble in some of these online jobs is through gig economy apps, such as Fiverr, TaskRabbit, or Uber Eats. These apps allow you to offer your services or complete tasks for other people on your own time and schedule. You can use them to test the waters and see if working from home suits you.
Ultimately, the online job market provides a plethora of options for individuals seeking flexible work arrangements and the ability to earn income from home. By considering your interests, skills, and financial aspirations, you can make informed decisions about the online jobs that align with your goals and provide a fulfilling work experience.