30

min read
10 Best Marketplaces To Sell Jewelry Online: Your Ultimate Guide
Selling jewelry online has become increasingly popular, thanks to the convenience and global reach of e-commerce. However, choosing the right marketplace can make all the difference. In this guide, we will delve into the 10 best marketplaces to sell jewelry online, providing you with valuable insights and tips for success.
Whether you're looking to start a side hustle by reselling jewelry or simply want to declutter your jewelry box to make room for new pieces, there's a wide variety of digital platforms available where you can cash in on your precious stones. These platforms offer different approaches, from making offers based on examining your jewelry to giving you control over pricing by listing your items on a marketplace or conducting auctions.
Regardless of their methods, the best sites for selling jewelry online are dedicated to providing secure transactions, professional appraisals, and a convenient way to earn money. Through extensive research and reviews of numerous services, we've separated the hidden gems from the less valuable options, ensuring you have access to the most reliable and trustworthy platforms for selling jewelry.
10 Best Marketplaces To Sell Jewelry Online
When it comes to selling jewelry online, these 10 marketplaces stand out for their reputation, user-friendly interfaces, and extensive customer bases. Let's explore each of them:
Etsy, a vibrant and bustling online marketplace, stands as a true haven for artisans and crafters alike. It provides the perfect platform to proudly display and share your meticulously crafted, one-of-a-kind jewelry pieces with a global audience. With millions of enthusiastic buyers exploring its virtual aisles, Etsy offers a unique opportunity for your artistic creations to discover their forever homes.
One of the most enchanting aspects of Etsy is the sense of community it fosters among artists, creators, and their appreciative clientele. Here, artisans from every corner of the world converge to celebrate the art of handmade and unique craftsmanship. This global melting pot of creativity ensures that your jewelry will be appreciated by a diverse and discerning audience, transcending geographical boundaries.
When you choose Etsy as your creative sanctuary, you're not just setting up shop; you're joining a dynamic ecosystem where you can connect with fellow artisans, learn from their experiences, and gain inspiration for your future creations. The platform provides a wealth of tools and resources to help you manage your online store efficiently, leaving you more time to focus on your craft.
Etsy's user-friendly interface makes it a breeze to list and showcase your jewelry pieces. You can easily upload high-quality images and write compelling product descriptions that highlight the unique features of each item. The built-in search engine optimization tools also help potential buyers discover your creations amidst the vast sea of offerings.
Moreover, Etsy offers various customization options, allowing you to personalize your storefront to reflect your unique brand identity. You can craft an engaging shop banner, set your own policies, and create a warm, welcoming atmosphere for shoppers who stumble upon your virtual boutique.
With millions of active users and an established reputation for quality and authenticity, Etsy provides a trustworthy and secure platform for both sellers and buyers. This trust factor often translates into loyal customers who return time and again to explore your evolving collection of jewelry.
Whether you specialize in delicate handcrafted rings, intricate wire-wrapped pendants, or statement-making gemstone necklaces, Etsy provides the ideal canvas for your jewelry to shine. The platform's robust marketing and promotional tools further empower you to reach your target audience effectively.
In conclusion, Etsy is more than just an online marketplace; it's a thriving community, a showcase for your artistry, and a gateway to a world of appreciative buyers. As you embark on your journey to share your handmade and unique jewelry pieces with the world, Etsy stands as the perfect destination to find your creative voice and transform your passion into a successful and fulfilling endeavor. Your creations deserve nothing less than a loving home, and Etsy is here to help you find it.
Traffuc Statistcs
Highlights of Selling Jewelry on Etsy:
Vast Jewelry Marketplace: With over 40 million jewelry listings, Etsy has solidified its position as a top destination for consumers seeking unique and handcrafted jewelry pieces. When potential buyers think of purchasing jewelry, Etsy is often their first choice due to its extensive selection.
Competitive Pricing Advantage: Etsy's marketplace fosters competition among sellers, resulting in competitive pricing for consumers. If you offer enticing prices and attractive deals, you can attract more buyers to your jewelry products, setting yourself apart in this bustling marketplace.
SEO Benefits: Etsy's products have a noteworthy advantage when it comes to search engine visibility. By crafting compelling titles and detailed product descriptions, you can improve the chances of your jewelry appearing prominently in Google search results. This exposure can significantly boost your sales and brand visibility.
Cost of Promoting on Etsy:
Setting Up an Account: Opening an Etsy shop is free. You can get started without any initial cost.
Standard Plan: Ideal for starting a business, the Standard plan does not have monthly fees. This makes it accessible for new entrepreneurs looking to establish their presence on Etsy.
Plus Plan: If you're aiming to expand your business on Etsy, the Plus plan is a great option. It includes additional features and support, but it comes with a $10 monthly charge.
Listing and Selling Fees:
Product Listing Fee: Each product listing costs $0.20 and remains active for four months. This fee allows you to showcase your jewelry to potential buyers for an extended period.
Transaction Fee: Etsy charges a 6.5% transaction fee for every sale you make on the platform. This fee ensures that Etsy continues to support and improve its marketplace.
Ads Fee: If you choose to run offsite Ads through Etsy and make a sale via these Ads, there is a 15% Ads fee. This fee helps promote your products beyond Etsy's platform and attract a wider audience.
In summary, selling jewelry on Etsy offers numerous advantages, including access to a massive and jewelry-focused marketplace, competitive pricing opportunities, and the potential for strong search engine visibility. Etsy's pricing structure is flexible, with free account options and various plans to accommodate sellers at different stages of their business journey. Understanding these costs and benefits can help you make informed decisions as you embark on your journey to showcase and sell your handmade and unique jewelry pieces on Etsy.
Harness the immense global reach of Amazon by becoming a part of their Handmade platform. This dynamic marketplace specifically caters to artisans and creators, providing a dedicated space for handcrafted jewelry that can be seen and appreciated by a vast and diverse customer base.
Traffuc Statistcs
Access to a Global Audience: Amazon, with its extensive global network, is a household name in countless countries. By joining the Handmade platform, you gain immediate access to this expansive customer base. This reach extends far beyond your local or regional market, allowing your handmade jewelry to be discovered and adored by individuals from every corner of the globe.
A Dedicated Space for Artisans: Amazon Handmade recognizes the unique charm and value of artisanal craftsmanship. As a jewelry maker, you'll find a welcoming community of like-minded creators who take pride in crafting distinctive, one-of-a-kind pieces. This shared appreciation for handmade excellence sets the stage for your jewelry to shine amidst a curated collection of artisanal goods.
Exposure and Visibility: Amazon's robust infrastructure and search algorithms ensure that your handcrafted jewelry is well-positioned to be discovered by potential customers. Crafting compelling product listings with detailed descriptions and high-quality images will help your creations stand out. Additionally, Amazon's reputation for customer trust and convenience can work to your advantage, instilling confidence in shoppers as they explore and purchase your jewelry.
Tools for Success: Amazon Handmade equips sellers with a suite of tools and resources to manage their online presence effectively. You can easily list your jewelry, set pricing, and monitor your sales performance. This allows you to focus your energy on perfecting your craft and creating new jewelry pieces while Amazon handles the technical aspects of online retail.
Shipping and Fulfillment Options: Amazon offers a variety of shipping and fulfillment options to streamline the process for sellers. Whether you prefer to handle shipping yourself or utilize Amazon's Fulfillment Centers, you have flexibility in how you get your jewelry into the hands of your customers.
Customer Trust: Amazon's reputation for reliable and secure transactions can instill confidence in potential buyers. Shoppers often turn to Amazon for a trusted shopping experience, making it an ideal platform for selling your handcrafted jewelry to a discerning and diverse audience.
Amazon Handmade opens doors to a world of opportunities for jewelry artisans. It provides a platform where your craftsmanship can shine on a global stage, offers invaluable tools and resources for sellers, and connects you with a community of fellow artisans. By leveraging the global reach and customer trust that Amazon provides, you can expand your reach and find a loving home for your handcrafted jewelry in the hearts and jewelry boxes of customers around the world.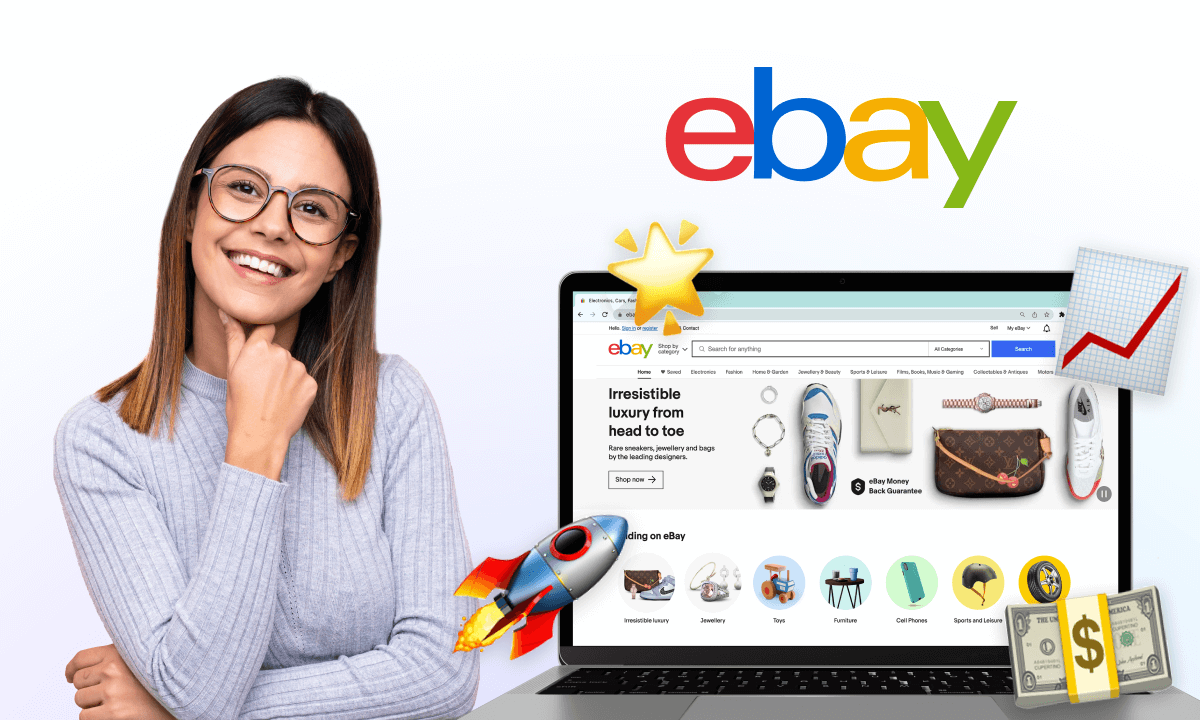 Indeed, eBay's expansive user base makes it an exceptional choice for selling jewelry. With millions of active buyers and sellers worldwide, this online marketplace offers a unique platform for jewelry enthusiasts and collectors to discover, purchase, and showcase their exquisite pieces.
Here are some key reasons why eBay's vast user base makes it an excellent option for selling jewelry:
Massive Exposure: eBay's enormous user base spans across the globe, ensuring that your jewelry listings have the potential to reach a diverse and international audience. This broad exposure can be especially advantageous for sellers looking to showcase unique, one-of-a-kind pieces that may capture the interest of buyers from different corners of the world.
Selling Flexibility: eBay provides a range of selling options to suit your preferences and business strategy. The auction-style listings create a sense of excitement and competition among buyers, often resulting in higher prices for sought-after jewelry items. On the other hand, the "Buy-It-Now" feature allows you to set a fixed price for your jewelry, catering to buyers who prefer immediate purchasing without bidding.
Niche Jewelry Communities: Within eBay's vast user base, you'll find dedicated jewelry collectors and enthusiasts who actively seek out unique and exceptional pieces. This built-in community of jewelry aficionados can be a valuable asset when selling specialized or high-end jewelry items.
Feedback and Reputation: eBay's feedback system allows buyers to leave reviews and ratings, which can help establish your reputation as a trusted seller. Positive feedback can go a long way in building trust with potential buyers, encouraging them to choose your listings over others.
Seller Tools and Resources: eBay provides a suite of seller tools and resources to help you manage your jewelry business effectively. These tools encompass everything from listing optimization and inventory management to shipping and customer communication, streamlining your selling process.
Competitive Pricing: eBay's competitive environment ensures that you can set prices that reflect the value of your jewelry. Whether you're offering rare vintage pieces or contemporary designs, you have the flexibility to price your items competitively to attract discerning buyers.
Global Shipping Options: eBay offers various shipping and delivery options, including international shipping, which can further expand your reach and allow you to cater to customers worldwide.
Traffuc Statistcs
In summary, eBay's vast and diverse user base, coupled with its versatile selling options, makes it an attractive platform for selling jewelry. Whether you're a seasoned jewelry seller or just starting your jewelry business, eBay provides the exposure, flexibility, and tools needed to connect with jewelry enthusiasts and collectors and find loving homes for your exquisite pieces.
Why You Should Consider Selling Jewelry on eBay:
eBay, one of the world's largest online marketplaces, presents compelling reasons for jewelry sellers to explore its platform, beyond just its global ranking. Here are key factors that make eBay an attractive choice for jewelry sales:
Reputation for Jewelry Sales: eBay is renowned as the second-best website for jewelry sales, highlighting its credibility and trustworthiness among jewelry buyers. The platform has a dedicated community of jewelry enthusiasts and collectors, making it an ideal space to tap into a niche and discerning market.
Unique Marketplace Features: eBay offers a variety of selling options, including both fixed-price listings and auctions. The eBay MIP (Managed Payments) marketplace and the auction center create a unique selling experience. Auctions can generate excitement and competition among buyers, potentially leading to higher prices for your jewelry pieces.
Diverse Jewelry Categories: eBay's jewelry marketplace accommodates a wide range of jewelry categories, from fine jewelry to vintage pieces, wedding jewelry, and even men's jewelry. This diversity allows you to showcase various styles and cater to different tastes, broadening your potential customer base.
High-Value Jewelry Sales: eBay is an excellent platform for selling high-priced jewelry items, particularly if they are authentic and come with proper documentation. Buyers on eBay are often willing to invest in quality jewelry, making it an ideal platform for showcasing your valuable creations.
Logistics and Quality Standards: eBay places a strong emphasis on logistics and customer service standards. It's crucial to ensure that you deliver jewelry items on time and with the highest quality packaging and care to meet eBay's standards. This commitment to customer satisfaction can lead to positive reviews and repeat business.
Auction Strategy: When utilizing the auction feature, it's essential to set a minimum price that guarantees a reasonable profit margin. This strategy can help you avoid selling your jewelry for less than its worth while still benefiting from the auction format's potential for competitive bidding.
Costs of Promoting on eBay:
Listing Fees: eBay offers the advantage of free listings for up to 250 products in the jewelry category, making it cost-effective for sellers to showcase their inventory.
Auction Listings: For those who prefer auctions, eBay allows free listings for up to 50 items, providing an opportunity to generate excitement and potentially higher prices without incurring upfront costs.
Sales Fees: eBay charges sales fees based on the price range of your jewelry products. Products with prices ranging from $1,000 to $7,500 are subject to a 6.5% fee, while products with prices exceeding $7,500 incur a 3% fee. These fees are calculated when you successfully sell an item.
In conclusion, eBay offers a robust platform for jewelry sellers, with a stellar reputation in the jewelry market, a wide range of selling options, and a dedicated community of buyers. Whether you're selling high-value pieces or catering to specific jewelry categories, eBay provides a versatile and cost-effective platform to reach a diverse and engaged audience of jewelry enthusiasts.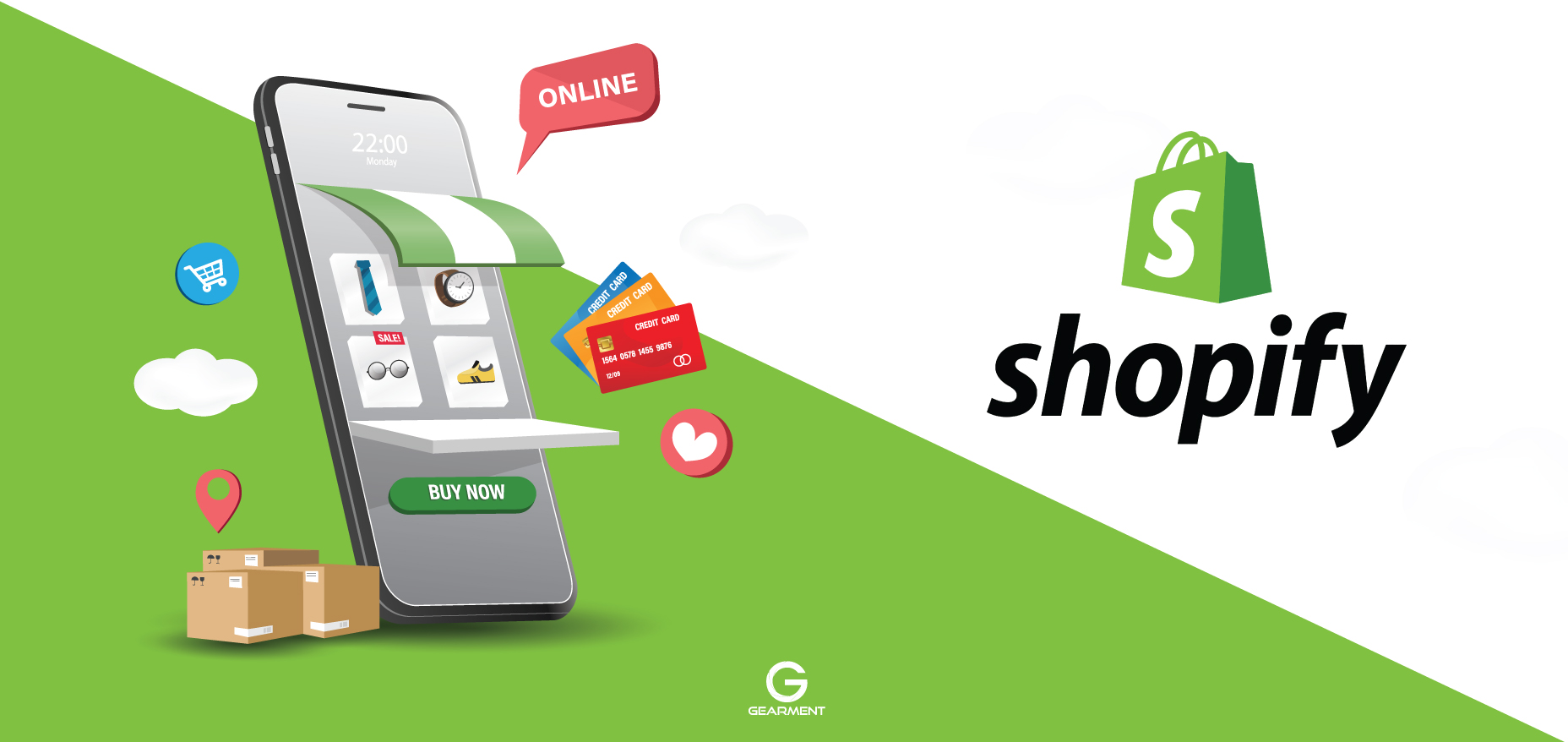 For those seeking absolute control over their online jewelry store, Shopify stands out as an exceptional option. This e-commerce platform empowers you to establish and customize your very own digital storefront, providing a direct channel to connect with customers and showcase your jewelry creations.
Traffuc Statistcs
Here's why Shopify is an excellent choice for jewelry sellers who value autonomy and control:
Full Creative Freedom: Shopify offers a wide range of customizable themes and templates, allowing you to design a website that perfectly aligns with your brand identity and the aesthetic of your jewelry pieces. You have the creative freedom to choose layouts, colors, fonts, and images, ensuring that your online store reflects your unique style.
Personalized Branding: With Shopify, you can create a branded shopping experience that resonates with your target audience. You can prominently display your jewelry collections, craft compelling product descriptions, and infuse your brand's story into every aspect of your website.
Easy Product Management: Adding and managing jewelry listings on Shopify is user-friendly and efficient. You can easily upload high-quality images, set product prices, manage inventory, and organize your jewelry into categories, making it convenient for customers to explore and purchase your pieces.
Secure and Scalable: Shopify places a strong emphasis on security and reliability. Your customers can shop with confidence, knowing that their personal information is protected. Plus, Shopify offers scalability, allowing you to expand your jewelry business as it grows without worrying about technical limitations.
Diverse Sales Channels: In addition to your online store, Shopify provides integration with various sales channels, including social media platforms and marketplaces like Facebook, Instagram, and Amazon. This enables you to diversify your reach and engage with customers across multiple platforms.
Payment Processing: Shopify offers a seamless payment processing system, allowing you to accept a variety of payment methods, including credit cards, digital wallets, and more. This convenience enhances the customer shopping experience and can boost conversion rates.
Inventory Management: Keep track of your jewelry inventory effortlessly with Shopify's inventory management tools. Receive notifications when stock is running low and easily update product availability as new pieces are added.
Marketing and Analytics: Shopify offers built-in marketing tools and analytics to help you optimize your jewelry store's performance. You can run promotional campaigns, track customer behavior, and make data-driven decisions to improve your online business.
Customer Support: Shopify provides customer support resources and a robust knowledge base to assist you along your e-commerce journey. You can access help when you need it, ensuring that your online store runs smoothly.
In conclusion, Shopify empowers jewelry sellers with complete control over their online store. It's an ideal choice for those who want to create a personalized and branded shopping experience for their customers while enjoying the flexibility to manage their online business on their terms. Whether you're a seasoned jewelry entrepreneur or just starting out, Shopify offers the tools and features needed to build and grow a successful online jewelry store.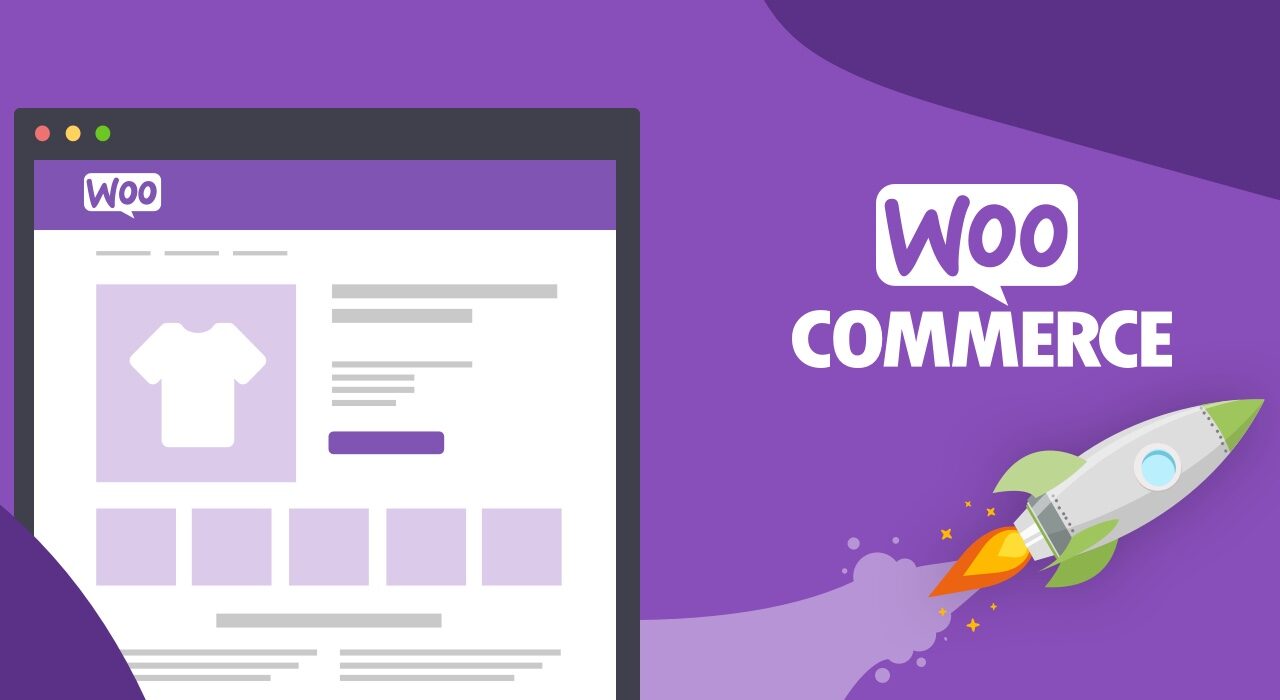 WooCommerce, a powerful WordPress plugin, opens up a world of possibilities for jewelry sellers looking to establish a robust online presence. With its versatility and integration capabilities, WooCommerce empowers you to effortlessly transform your website into a dynamic e-commerce platform, making it an excellent choice for selling jewelry online.
Traffuc Statistcs
Here's why WooCommerce stands out as a versatile and compelling option for jewelry sellers:
Seamless WordPress Integration: WooCommerce seamlessly integrates with WordPress, one of the most popular and user-friendly content management systems available. This integration means you can add e-commerce functionality to your existing website without the need for a separate platform or domain.
Customization and Flexibility: WooCommerce offers a wide range of themes and extensions that allow you to customize your online jewelry store to your heart's content. You have complete control over the design, layout, and functionality of your website, enabling you to create a unique and tailored shopping experience for your customers.
Scalability: Whether you're just starting your jewelry business or you're an established seller looking to expand, WooCommerce scales with your needs. You can easily add new jewelry collections, update product listings, and incorporate additional features as your business grows.
Diverse Product Management: Managing your jewelry inventory on WooCommerce is a breeze. You can add, edit, and categorize your jewelry listings with ease. WooCommerce also supports various product types, making it suitable for a wide range of jewelry styles, from individual pieces to collections.
Secure and Trusted: WooCommerce prioritizes security, ensuring that your customers' data and transactions are protected. This trust factor is essential for selling valuable jewelry items online, as it instills confidence in potential buyers.
Payment Options: WooCommerce supports multiple payment gateways, allowing you to offer your customers a variety of payment options, including credit cards, PayPal, and more. This flexibility enhances the convenience and accessibility of your online store.
Shipping and Tax Calculations: WooCommerce provides built-in tools for calculating shipping costs and taxes, streamlining the checkout process for your customers. You can set shipping rates based on location, weight, or other factors, ensuring accurate and transparent pricing.
Marketing and Analytics: You can leverage various marketing plugins and analytics tools to promote your jewelry and gain insights into customer behavior. From running promotions to tracking sales trends, WooCommerce equips you with the data you need to make informed decisions and grow your business.
Community and Support: With a vast community of users and developers, WooCommerce offers extensive support resources. You can find answers to your questions, access tutorials, and connect with other jewelry sellers who use the platform.
In summary, WooCommerce is a versatile and powerful choice for selling jewelry online. It combines the flexibility and customization of WordPress with e-commerce functionality, allowing you to create a tailored and secure shopping experience for your customers. Whether you're a jewelry artisan just starting or an established brand looking to enhance your online presence, WooCommerce empowers you to showcase and sell your jewelry with confidence.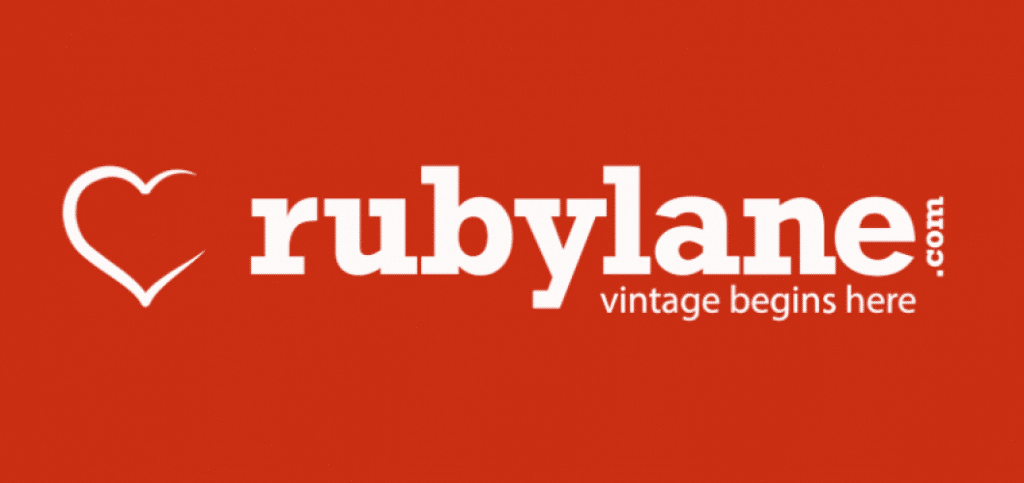 Ruby Lane, a specialized online marketplace catering to vintage and antique items, is a perfect haven for sellers offering unique, one-of-a-kind pieces. Whether you're a collector or a seller with a penchant for curating exceptional vintage and antique jewelry, Ruby Lane offers a tailored platform that resonates with enthusiasts and collectors seeking rare finds.
Traffuc Statistcs
Here's why Ruby Lane stands out as an ideal destination for sellers specializing in vintage and antique jewelry:
Niche Focus: Ruby Lane's exclusive focus on vintage and antique items sets it apart as a niche marketplace. This specialization attracts a dedicated community of collectors and connoisseurs who appreciate the historical and artistic value of vintage jewelry.
Rare and Unique Items: The platform's emphasis on uniqueness and rarity makes it the perfect stage for showcasing your one-of-a-kind jewelry pieces. Buyers frequent Ruby Lane specifically in search of exceptional and hard-to-find treasures, creating an audience that appreciates the craftsmanship and history behind vintage and antique jewelry.
Curated Shopping Experience: Ruby Lane's user interface and design provide a curated and vintage-inspired shopping experience. The platform's aesthetics complement the items being sold, creating an immersive and nostalgic atmosphere for shoppers.
Seller Support: Ruby Lane offers comprehensive support for sellers, providing tools and resources to help you manage your vintage jewelry business effectively. You can easily list and categorize your items, set pricing, and communicate with potential buyers.
Quality Assurance: Buyers on Ruby Lane expect authenticity and accurate descriptions, which helps maintain trust within the community. Accurate and detailed product listings are essential for attracting collectors and ensuring smooth transactions.
Community of Enthusiasts: Ruby Lane fosters a sense of community among collectors, sellers, and enthusiasts. This community-driven aspect allows you to connect with individuals who share your passion for vintage and antique jewelry, providing valuable networking opportunities.
Secure Transactions: Ruby Lane prioritizes secure transactions, which is crucial when dealing with valuable vintage and antique items. Both buyers and sellers benefit from the platform's commitment to secure and trusted transactions.
Global Reach: While Ruby Lane has a niche focus, it still reaches a global audience. Collectors from around the world visit the platform in search of unique treasures, expanding your reach beyond geographical boundaries.
In conclusion, Ruby Lane offers a specialized and intimate marketplace where sellers of vintage and antique jewelry can thrive. If you have a collection of remarkable, historically significant, or simply beautiful jewelry pieces, Ruby Lane provides the perfect stage for your items to be discovered and cherished by collectors and enthusiasts who truly appreciate the beauty and value of vintage and antique jewelry.
Bonanza, an online marketplace known for its user-friendly interface, brings convenience and efficiency to multi-channel selling efforts, particularly for jewelry sellers looking to expand their reach. With features like automatic syncing with other prominent online marketplaces such as eBay and Etsy, Bonanza streamlines the process of managing your jewelry business across multiple platforms.
Traffuc Statistcs
Here's why Bonanza is a valuable platform for sellers seeking to simplify their multi-channel selling:
User-Friendly Interface: Bonanza's intuitive and easy-to-navigate interface makes it accessible to sellers of all levels of experience. Setting up your jewelry store, listing products, and managing inventory are straightforward tasks, allowing you to focus on your craft and business growth.
Multi-Channel Integration: Bonanza's automatic syncing with other major online marketplaces, such as eBay and Etsy, is a game-changer for sellers who want to expand their presence without the hassle of manually managing multiple listings. This integration enables you to reach a broader audience with minimal effort.
Inventory Management: Bonanza's multi-channel capabilities include centralized inventory management. When a product is sold on one platform, it is automatically updated on other synced marketplaces. This eliminates the risk of overselling and ensures consistent product availability across channels.
Cross-Promotion: Bonanza offers cross-promotion tools that recommend related products to buyers, increasing the visibility of your jewelry listings. This feature can help you upsell and cross-sell your jewelry to interested customers.
Analytics and Insights: Bonanza provides sellers with analytics and insights into their sales performance across all integrated channels. You can track sales, monitor traffic, and gain valuable data to inform your marketing and inventory decisions.
Flexible Pricing: Sellers on Bonanza can choose from various pricing structures, including fixed-price listings, auction-style listings, or even both. This flexibility allows you to adapt your pricing strategy to suit your jewelry items and target audience.
Marketing and Promotion: Bonanza offers promotional tools to help you boost your jewelry sales. You can create custom discount offers, run sales events, and take advantage of advertising options to increase your store's visibility.
Community and Support: Bonanza fosters a supportive seller community and offers customer support resources to assist you with any questions or issues you may encounter while managing your multi-channel jewelry business.
In summary, Bonanza's user-friendly interface and multi-channel integration features make it a valuable platform for jewelry sellers seeking simplicity and efficiency in their online selling efforts. By automatically syncing with popular marketplaces like eBay and Etsy, Bonanza empowers you to reach a broader audience, manage inventory seamlessly, and grow your jewelry business with ease. Whether you're a newcomer or an experienced seller, Bonanza provides the tools and support you need to succeed in the world of multi-channel selling.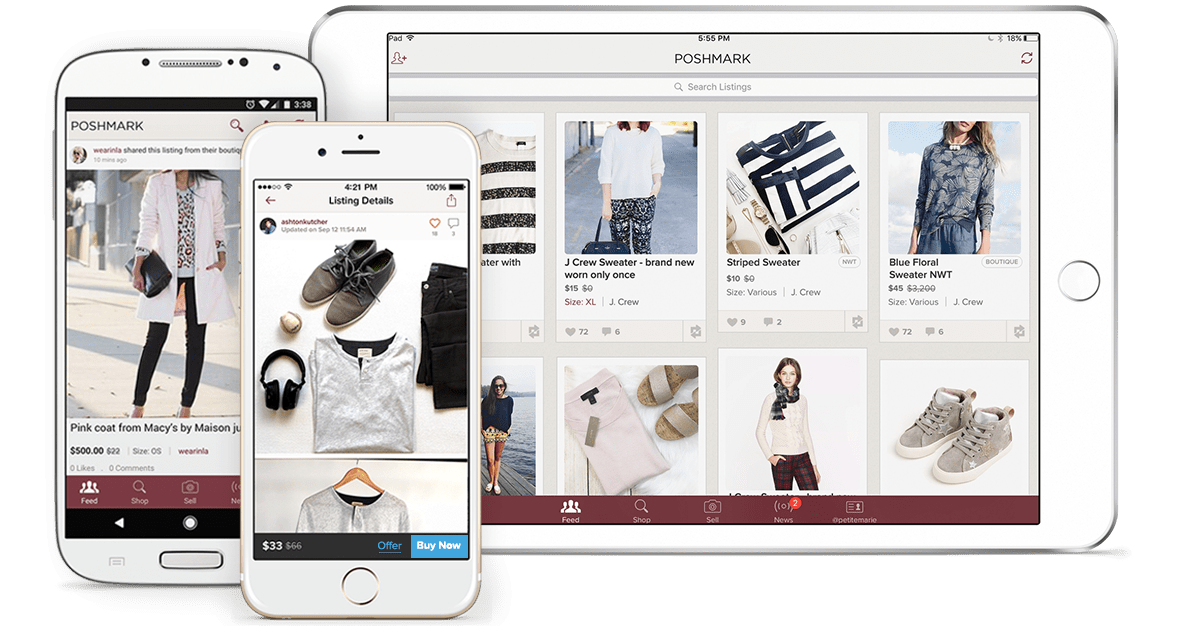 Poshmark, with its focus on fashion-conscious buyers, emerges as an excellent choice for sellers offering trendy and fashionable jewelry. This unique online marketplace is celebrated for its active and engaged community, as well as its innovative sharing-based selling approach.
Traffuc Statistcs