26

min read
Pinterest Board Names For  Top Niches – Beginner's Guide
I wish you could see some of the original names of my Pinterest boards! I had no idea what a good Pinterest board name was or how it may affect my Pinterest goals when I first switched my personal account from one for personal use to one for business.
I had catchy Pinterest board names like "Places I Want To Travel" and "Clothes I Love" that weren't based on keyword research. Those board names are flawed in two ways.
How can they know what kinds of clothes I like to wear if they don't tell the pinner what's on that board for them?
The names are not derived from keyword analysis on Pinterest. You want Pinterest to be aware of the contents of that board so that it can display your board and the Pins on it in search results for the pinner.
Good Pinterest board names will assist you in achieving your goals if your purpose for using Pinterest is to increase your audience, page visits, and blog traffic. I describe how to identify and assess Pinterest board ideas in today's topic.
What is a Pinterest Board?
Pinterest is a social media platform that focuses on images, with over 200 million monthly users.  Users can post inspiration, encouraging photographs, and thoughts on the channel, which is similar to a digital scrapbook. Pinterest has evolved into a powerful marketing tool in addition to being a place to save ideas. 87 percent of Pinterest users claim they've purchased anything they saw on the site.
Pinterest provides a lot of unique features that aren't available on other social media platforms, such as pins and boards. The heart of a user's virtual image collection is a Pinterest board.
Pinterest boards are a collection of user-created Pins that are grouped in a logical manner.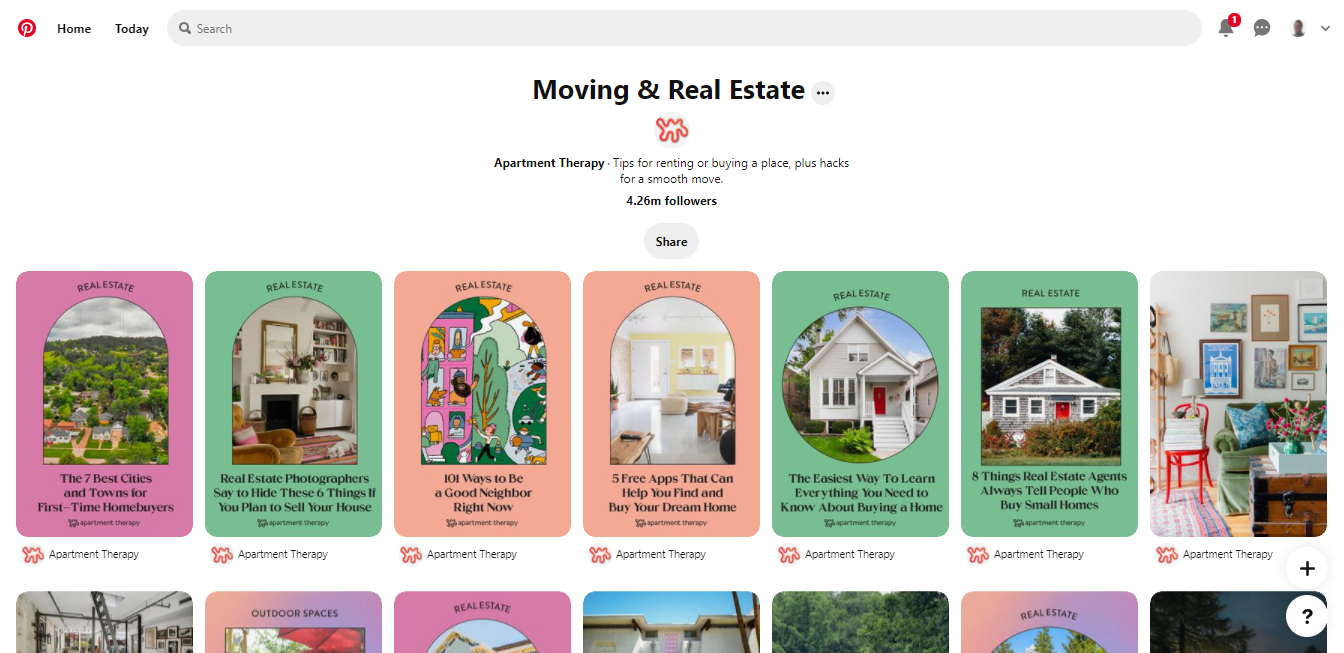 You can use boards to organize your profile's Pins based on themes and interests. BUT they're also crucial for marketing your brand on Pinterest. Why? With Pinterest boards, businesses can:
Organize pins with boards to target specific audiences through Pinterest search.
Send traffic from their boards to their sales funnel.
Follow other boards in their industry to come up with content ideas.
What is the definition of a Pinterest board?
Your Pinterest Pins are grouped into boards, unlike the photographs you see on Facebook or Instagram. A Pinterest board is a collection of pins that users store. Each board usually has its own distinct theme or purpose. You might have a social media marketing board or a visual design board, for example.
Each of your hobbies is represented by a different board on your Pinterest profile. Users either add more content to their Pinterest boards or create new ones as time goes on. Pinners (other Pinterest users) can choose to follow your complete account or just the boards that interest them the most.
What is the best way to make a Pinterest board?
Sign into your Pinterest account and click the Add+ icon in the top right corner of the page to create a board. You'll be given the option of putting a pin, uploading material, or establishing a board in a pop-up box.
When you choose Create a Board, the platform will prompt you to fill out the relevant details about the content you'll be collecting. Choose a category, such as "Wedding," a name for your Pinterest board, and pick who should have access to it. You can pin information by yourself or with the help of your friends or collaborators.
Pinterest boards with simple and obvious names tend to attract the most attention. It may be worthwhile to employ basic SEO concepts and keywords as needed.
Pinterest Board Best Practices
What you put on your Pinterest Board will be determined by your business and social media objectives. The following are some of the finest ways to use your Pinterest boards:
Participating in hot themes and keywords: Finding out what's hot on Pinterest could help you pique your audience's interest. Make sure the stuff you're sharing is appropriate for your target audience and company.
Using promoted pins or Pinterest ads: Promoted pins are similar to regular pins in appearance. You will, however, pay to get your stuff seen by more individuals. Promoted pins increase your brand's and website's visibility. Analyzing Pinterest analytics: Analyzing Pinterest analytics can provide you with information about who is viewing your pins and pages. You'll be able to learn more about the demographics of your audience, as well as the devices they use to view content.
Participating in group boards: On Pinterest, group boards are collaborative boards that are owned by one individual. This is a fantastic method to get your pins in front of a broader audience and potentially discover collaborators.
How do Pinterest Group Boards work?
Shared boards are often referred to as "group" boards. They're great for teamwork and gathering input from friends, business partners, clients, and family. Don't know what to wear to your high school reunion? Your BFF can contribute her two cents and even recommend her own Pins.
Secret Boards and the Pins on them are only visible to you and anybody else who has access to the Board. They're ideal for planning surprise parties, discussing research, and other "only between us" situations!
Top Aspects for a Successful and Popular Pinterest board
Optimized pin sizes
Pins might be photographs or videos, and they are what give Pinterest boards their appearance. Do you want more people to visit your board? Check that your pins are the appropriate size before using them! The ideal size for a pin is one that is 1,000 pixels wide and 1,500 pixels tall, giving it a ratio of 2:3.

Due to competition for screen space, pin size is important.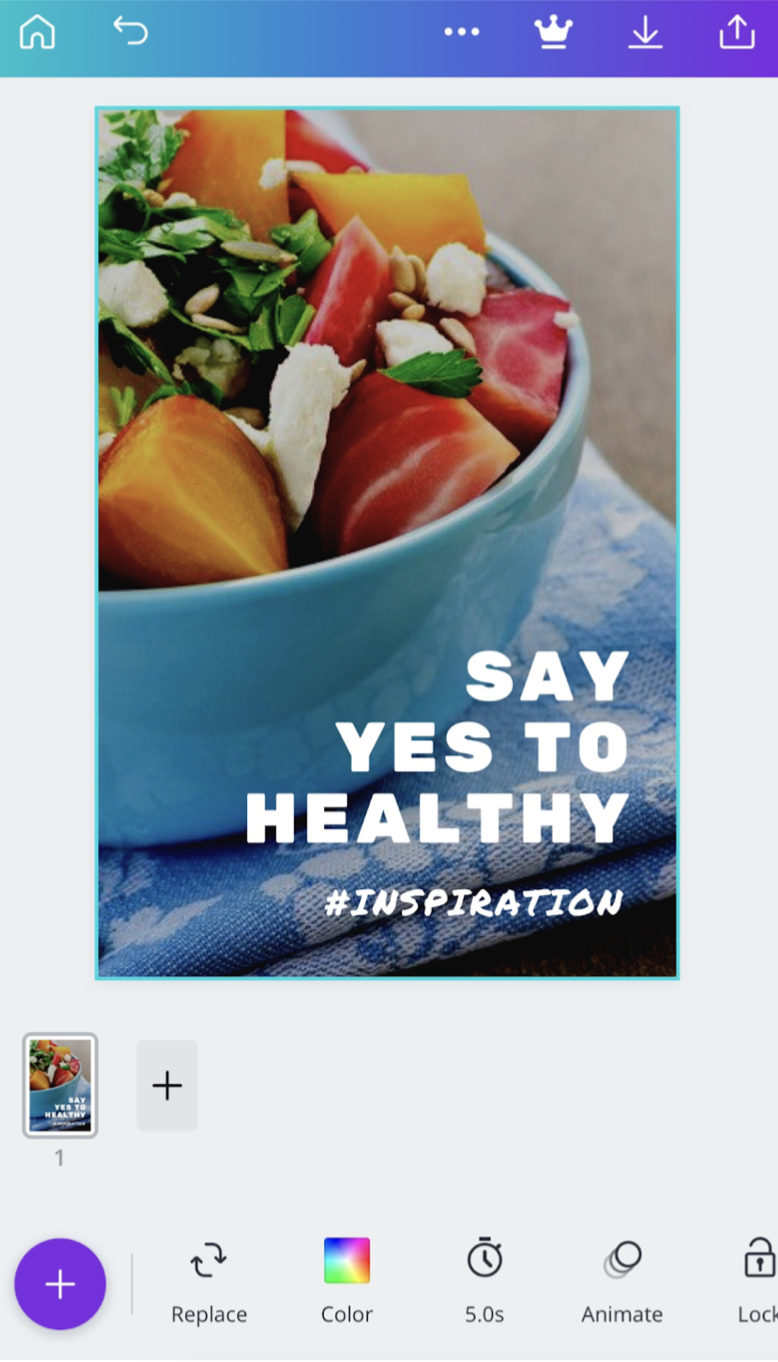 The more screen area you occupy, the more likely it is that your pin will be recognised. The mobile app is used by approximately 85 percent of Pinterest users. That implies 1,000px by 1,500px — around the size of a screen — is a FANTASTIC ratio for getting people to notice your pins (and boards)! However, having some photographs that are a little shorter in length is still beneficial. Use the larger sizes for the pins on your board that you want to stand out the most.
High-quality images
Without high-quality photographs, you can't expect your Pinterest board to go popular! Do you want to show off your home decor? Plants? What's the name of your new apparel line? To do your brand justice, use high-resolution pins. The following are some options for getting high-quality photographs for your pins:
Use a high-resolution camera to take photos.
Image resolution software (I recommend letsenhance.io) can help you improve the quality of your images.
Find HD pictures, movies, and more in Post Planner's massive content catalogue.
Embedded on website
Put a link to your best Pinterest board on your website so that people who visit your site can find you on Pinterest. Your site's visitors are probably some of the 478 million people who use Pinterest every month. When you embed your Pinterest board on your site, it's easy for people to follow your Pinterest account. Your biggest fans might even share your Pinterest board right from your website.
Large and clear fonts
Fonts are important! Choose fonts that are simple to read while creating your pins. Is this implying that you should only use one font? Not in the least! Some fonts complement each other exceptionally well. The best font combinations to use right now are:
Playlist and Abril Fatface Lemon and Script Clear Sans Regular Tuesday
Satisfy and Lato
Manjari Thin and Poppins Bold
It's a good idea to type your relevant keywords in a different typeface to help them stand out.
Keyword-optimized board names & descriptions
Pinterest is a search engine, in case you didn't know. Using keywords in your Pinterest titles and descriptions will help you stand out. Are you concerned that you will make a mistake? It's simple to optimise for keywords, believe me. To locate keywords, use Pinterest's "Guided Search" feature. Let's say you're looking for camping keywords. If you type "camping" into the search field, you'll see what people are looking for right now.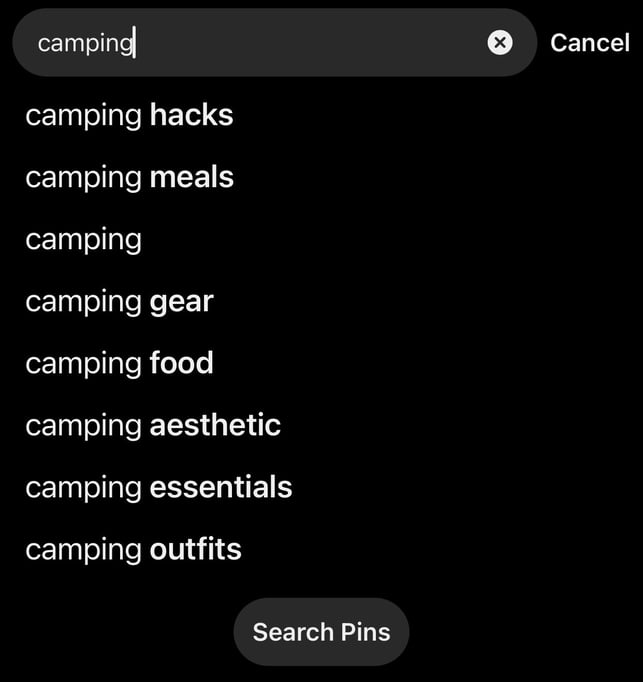 "Camping hacks" and "camping meals" are two typical keywords to employ in this case. Pinterest is a ONE-OF-A-KIND platform for eCommerce companies. That's because 55% of Pinterest users come to the site in the hopes of finding something to buy!

As a result, selecting the proper keywords can direct folks who are seeking to YOUR brand.
Amazing content
People love the material on successful Pinterest boards! PAINLESSLY locate viral Pinterest content for your boards using Post Planner!

The scheduling option in Post Planner allows you to arrange your posting ahead of time (instead of scrambling each day to figure out something cool to publish). Plus, what's this? The content library in Post Planner is FULL of Pinterest content that you may use (no matter what your brand's niche is)!
Are you looking for the greatest Pinterest board name suggestions for your new board? Pinterest is one of the most visually appealing social media platforms we've ever seen.
It allows you to create boards and pin stuff to them according to your preferences. You can make your own personalised pin graphic with programmes like Adobe Spark. People have taken to this new way of sharing photos, and new boards are being made every day.
I've prepared a list of unique Pinterest board names, which I've included below. For you, I've compiled a list of the most popular and finest Pinterest board titles in various genres.
This page is for you if you haven't yet come up with a name for your account. After we start a Pinterest business account, we frequently become perplexed as to which types of boards we should build and which types of boards generate the most traffic.
We also have no idea what the name is. It is a major issue for us. Don't worry if you're having the same issue as everyone else. The purpose of today's essay is to help you solve your difficulty. So let's get started and look at the names of the Pinterest boards.
What are Pinterest Boards
The owner might use boards to make and save fresh pins in order to drive traffic to his or her website. Also, fresh pins from other accounts can be organised. People make many types of boards in order to expand their businesses.
Analytic tools can be used to track visitor impressions, link clicks, views, and other metrics. It functions similarly to keywords.
Boards Features
There are a number of features on these Pinterest group boards. Here are a few noteworthy features.
Save the pins you've chosen.
Select specific followers by clicking on them.
Assist in increasing Pinterest traffic by inviting more members and keeping track of each visitor.
There are a few additional options available for this fantastic image search engine.
Pinterest Baby Names
Baby Lyrics
Cute Baby Girl
Kids Drawing
Sports Hairstyles
Children's Crafts
First Baby Girl
Cute Baby Photos
Small Kids Desk
Baby Shower Examples
Kids Room Design
Sports Art
Children's Dress
Born Girl Baby Gift
Pinterest Beauty Boards
Beautiful
Face Whitening Tips
Vogue Beauty
Know For Girls
Beauty Blog
Queen Quotes
Find Latest Pin
Look For Glowing Skin
Examples Of Beauty
Natural World
Southern Beauty
Tips And Secrets
Skin Glowing
Tips For Hair
Business Pinterest Board Names
Many business owners desire to use Pinterest to increase their visitors. Because different sorts of businesses require different types of boards, different types of boards may be required.
If you're not sure which name to use for your board, have a look at the list below.
Creative Business
Entrepreneurship
Small Guys
Starting Businesses
Facebook Ads Manager
Business World
Business Card
Small Search
Template Of Plan
Or you can open a board with your business name.
Clever Pinterest Board Names
Let's see some of the Pinterest board name ideas,
Clever Design
Ideas For Clever People
Clever Storage & Closets
Living Ideas
Top Storage
Creative And Clever
Top DIY
Goodies Ideas
Design For You
Storage Bench
Food Content
Clever Tattoos
Organizing Ideas
Clothes Pinterest Board Names
Fashionable clothing appeals to both men and women.
If you enjoy teaching about the latest fashion trends, you should make some boards to attract targeted traffic to your account and specialty website.
Take a look at some unusual names right now.
Bless My Soul
Clothes For Men
Nailed It
Shopping Bag
Clothes in the USA
Bag Lady
Girls Dresses
Stores Near Me
Ladies Fashion
Online Showroom
It's My Dress
Types Of Clothes
Clothes Find
Men Gym Clothes
More names will be coming near the future.
Creative Pinterest Board Names
A creative person is continually on the lookout for new ideas.
If you're one of them and want to share your creative work on Pinterest, pick a username from the list below.
You have been given the following names.
Garden Ideas
Painted Furniture
Creative DIY Projects
Gentleman
Quotes Content
Art Director
Creative Market
Like A Boss
Writing Topics
Adobe Creative Cloud
Inspirational Quotes
Unique Business Ideas
Also, you can give a name of your choice if you want.
Cute Board Name
Let's see some of the Pinterest board name ideas from below,
Cute Animals
Labradors and Babies
Cute Rompers
Hairstyles For Thin Hair
Macarons Drawing
Outfits Aesthetic
Couples Costume Niche
Things To Draw
Pillows Decorative On Couch
Crochet Corner
Search Nails
Cooper Hair Color
Sweatshirts For Women
Funny Wallpapers
DIY Board Names
Do It Yourself (DIY) is a phrase that signifies "do it yourself." There are many people here who enjoy teaching others crafts or anything else. In order for the person to be able to build things for himself or herself.
If you want to open specific craft items or DIY boards, look below.
Design For Yourself
Learn Handicrafts
Craft With Me
Decor For Girls
Craft Store Near Me
Handmade Jewellery
Craft Business
DIY Room Decor
The Sewing Industry
DIY Projects
Projects Status
Decoration Light
Handmade Paper
Always try to keep the name of the board matching the name of your products.
Fashion Pinterest Board Name
There isn't a single person who does not enjoy fashion. I, too, am a fashion enthusiast.
If you're like me and want to share your trendy photos with others, choose a name from the list below and open the simple board.
Here are some fashion-related examples of creativity.
Passion For Fashion
Women's Jewelry & Accessories
Casual Dress
Summer Items
Winter Items
One Information
And yeah, personally I love the casual dress for myself and I pin these every day.
Finance Pinterest Board Ideas
If you have a finance-related website, you should immediately build several Pinterest boards using the keywords listed below. You will receive thousands of free visitors to your website thanks to this social media network.
But if you are confused about the name, you can take the idea from below.
Money Management
Budgeting For Beginners
Personal Development
Invest Money
Money Saving Tips
Finance is the best way to help people for making money and saving money.
Food Pinterest Board Names
Take ideas from the below for creating your own new board about the food and drink sector.
You should use the Pinterest platform to drive traffic to your website or YouTube channel, even if you have a recipe website or a YouTube channel.
Comfort Food Recipes
Food & Beverage
Special Diet
American Items
Asian Foods
Let Me Make
The name of your boards should match the name of your food items.
Funny Pinterest Board Names
Funnies
Pranks Voice
Funniest Categories Ever
Funny Animals
Videos For Status
Kids Playroom Keywords
Tweets That Hit Different
Videos For Status
Stories Content
Cats Funny
Memes
Funny Videos
Quotes Joker
Good Pinterest Boards Name
More Keyword
Homemade Christmas Gifts
Vibrations Energy
Good Inspiration
Living Room
Recipes With Chicken
Sweatpants Outfit
Room Ideas
Recipes For Dinner
Good Profile
Eat Good and Feel Good
Lunch Meal Prep
Eats Aesthetic
Let Things
Things To Draw
Hair Pinterest Board Names
Because of some hair aficionados, I've included the most popular and well-known name here.
If you have a Pinterest account and want to share a hair-related pin, look through the list below.
Celebrity Hairstyles
Keep My Things
Let Me See
Beautiful BIG Chop
Men's Hairstyles
Women's Hairstyles
Also do not forget to make a hair tips name.
Home Decor Names For Pinterest
Everyone enjoys keeping their home looking nice and neat. I develop new ideas for my room all the time, especially when I see them on Pinterest.
Create some boards on Pinterest today if you enjoy my designs and want to share them with the world.
And you can now get name suggestions from the list below.
Dried Flower Wedding
Home Blog
Search Room
Home Marketing
Fall Decor
Room Search and Decorations
Corsages & Wrist Corsages
Home Decor
Living Room
Then get started now for yourself.
Jewelry Pinterest Board Names
Jewelry is always popular among females. And there are multiple times as many female users on Pinterest as there are male ones. So make the decision right now to share your jewellery designs with the world.
Diamonds Collection
I Love Golds
Necklace Finder
Bracelets For Men
Classic Jewelry
Bookmark this article to know more ideas.
Photography Pinterest Board Names
Photography Pictures
Camera With Video
Top Level Camera
Coolest Pictures
Photograph Memories
Cameras Video
Best Photographers
Classes For Photography
Photography Classes
Click On Photography
Funny Moments
Shooting Profile
Type Of Photographers
Quotes Pinterest Board Names
There are various types of quotations (Motivational, Relationship, Business, Funny Quotes, etc). It is quite simple to drive visitors to this type of category website.
If you already have one, you can start using it to drive visitors to your website right away.
Inspirational Categories
Life Post
Motivational Speech
Business Is Life
Stay With Me
Click Keyword
Copyright Niche
Again, if you want you can share different types of quotes as you like.
Social Media Board Name
The majority of Internet users use various sorts of social platforms depending on their preferences. You might, for example, run a website where you write about various social media platforms or apps.
Take an idea from below, and make some images, and pin.
Pinterest Tips
Nothing Special
See Post
Viral With Me
Even then Pinterest will help you get many visitors.
Travel Pinterest Board
Travel Agency
Luggage
Agency For Travel
Travel Quotes
Inspiration About Traveling
Travel Bag
Pictures About Sea Beach
Travel Photography
Expedia Flights
Hotel Booking
Cheap Flights
Google Flights
Unique Pinterest Board Names
Unique Bedrooms
Mine Homes
Gifts For Him/Her
Unique Information
Gifts For Best Friends
Wedding Favors
Books To Read
Profile Blog
Dresses Casual
First Wedding
Bookshelf Designs
Vente Unique
UniqueNess
Best Unique Pins
Cottages By The Sea
Wedding Pinterest Board Names
Every year, billions of individuals are married all around the world. If you enjoy sharing wedding images, I recommend using the Pinterest profile.
You can possibly gain a wedding client with this social media channel. So start pinning right now.
Let's Celebrate
Viral Bachelor Party
Look Profile
Beach Wedding Venues
Chocolate Wedding Cakes
Bridesmaid Hairstyles
And of course share photos according to category.
How To Create Pinterest Board Names
Let's see methods to create,
Go to your Pinterest profile.
Tap the plus icon from the precise side and click on on the filter icon.
Select Board.
Enter a board identify and fill in all the small print.
Click Create.
That's it. Now, add all of the photographs of your self, do Pinterest website positioning to seen on the search engine, observe the Pinterest algorithm, and eventually earn a living.
Interesting Pinterest Board Names
Start creating your own virtual world of the things you love and share your passion with the world.
Cute Pinterest Board Names
Sugar and Pie
Angel's Paradise
Dinky And Twee
Pretty Collection
Honey And Money
Lucky Charm
Giggle The Tummy
The Jubilee Board
Cutesy Collection
Adorable Pictures
Baby Doll
Sweeting Collection
Adorable And Lovable
Darling This Is For You
Charming Charlie
Archie
Lover Girl
Pink Love
Enchanting Glory
Deserving Affection
Cuddly Surprise
Bewitching Collection
Likable And Cute
Beloved Idol
Lover Boy
My Esteemed Collection
Such A Darling
Sweetie Surprise
Funny Pinterest Board Names
Pub Driver
Ocean of Miracles
Loop n Enjoy
Cats Gone Wild
Live Longer Party Stronger
Foodie Gone Crazy
Make It Count Dad
Fuzzy Things I Adore
My Life My Finger
Catch It Assilicious
Gone With The Money
Shoe Fantasy
Bribe The Masters
Pinlectronics
Pinstormz
Poopinsonpool
Dress Tasterz
This is My 18th Drink
Fake It With Quotes
Pinimal Kingdom
Celebrities I Desire To Become
Itzz about Cars
Holiday With A Kangaroo
Ultimate Guide To Fun
All-Time Best Pinterest Board
Travel Pinterest Board Names
Single Vacation Ideas
Mood Over Vacation
Holidaying is My Passion
Just Island Vacation
Couple Vacation Mad Love
Mad Vacationz
My Dream Holidayz Abroad
Travel Fun Beer
Honeymoon Travel Ideas
Travelmoon
Funtravelbeer
Home Pinterest Board Names
Awesome Home Ideas
Beautiful Bricks And Mortar
My dream My Home
Dreamzhomecouple
Married Home Ideas
Teenager Room Ideas
My Pink Room
Golden Inspiration
Bricks and Garden
Sunshine Home
Home Garden And Children
Tattoo Board Name Ideas
The Ink Genius
Beautiful Tattoos
World of Tattoos
Girl Tattoos
Boyz Tattoo
Explore Tattoos
Hashtag Tattoos
Simple Tattoos
Arm Tattoos
Wrist Tattoos
Beautiful Inspiration
Kids Tattoos
Back Tattoos
Cute And Fascinating Tattoos
Lover Delight
Angel Tattoos
Manly Tattoos
Stylist and Best Tattoos
Gallery of Tattoos
Small And Cute Tattoos
Best Tattoos
As Pretty As a Tattoo
Tattoo Collection
Mysterious Styles
Art of Tattoo Making
Hidden Tattoos
Discover By Design
Tattoos For Girls
Tattoos For Men
Temporary Tattoos
Cool Tattoos
Forearm Tattoo Designs
Tattoo Ideas
Lovely Tattoos
Elegant Tattoos
Different Inspirations
Aesthetic, Beauty and Style Pinterest Board Names
Beauty Passion Dare
Beautiful Divaz
Beautiful Hair And Lips
Beautilicious Bunny
Beautyizing
Lips Are Beautiful
Mesmerizing Beauty
The Forbidden Fruit
The Good-Looking Board
Always Charming
The Pretty Girl
Lovely and Handsome
Expert Makeup And Cosmetics
Hobby Pinterest Board Names
Hobbpost
Hobbylicious
Hobbitizizng
Hobbymenmade
Manful Hobby
Beauty Bobby
Girl With A Hobby
Unique Hobbies
Easter Board Names
Easter Eggs and Pie
Easter Decorations
Easter Diaries
The Easter Board
Easter Bunny
Simple Easter Decorations
DIY Easter Decoration Ideas
Healthy Easter Recipes
Best Easter Dinner Ideas
Cakes And Breads
Easter Breads
Easter Celebrations
Easter Quotes
Easter Wishes
Easter Facts
Board Names For Best Friend
BFF Quotes
Strongest Bond
My Friends My Style
Friendship Quotes
True Friends Are Forever
Buddy And Me
Chimes Love
My Buddy My Companion
For My Special Friend
Forever Friends
True Moments
The Friendship Rose
Heart Full of Love
My Special Friends
Besties Are Forever
Dear Friends
Eternal Friends
Pinterest Board Name Ideas For Flowers
Flora & Ferns
Bloom That Spreads Happiness
Ferntastic
Unique Floral Species
Floras That Creates an Aura
Flowers, Flowers, and Flowers
Floral Fragrances
Life is a bed of roses
Petal it away
50 Shades of Autumn
Blooms & Buds
Romancing Fragrances/ Flowers
Dreamy Flowers
Fresh as a flower
Roses and blushes
Flower decoration ideas for weddings
How to use fresh flowers to decorate your house
Low maintenance domestic flowers range
Floral presents ideas for your loved ones
Say it with flowers
Animal Pinterest Board Names
Pug Fever
Just animals For You
Animals n Me
Animals and More For You
Zoo Board
For The Love of Animals
The Dog World
Petilicious
Alsatian Fever
Dogs r Best Friendz
The Pet World
Tigers of The World
Amazing Elephants
Stunning Animals Pics
Cool Dogs We Love
Horses Friends
Motivational Pinterest Board Names
Ambition For Life
Take The Challenge
Clarity of Thoughts
Change Your Life
Believe To Do
Confidence n Commitment
Take It With Confidence
Enthusiasm With Purpose
Success With Clarity
Babes of Self-Confidence
Guys of Self-Confidence
Dare To Do
Envisioning
Pinterest Board Name Ideas For Books
Wormy Book Worm
Books Over Bruchetta
Top Fiction/non-fiction/ motivational/ inspirational/ scientific/ psychological Books To Read in 2021
Bed, Coffee, Books
Books That Will Change Your World
Stop Dreaming Your Fantasies, Read Instead
Bookmark and continue
Book'o'clock
Flippin' Pages
Read All The Way
Reading Pies
Bless my read
Magnificient Reads
Book, Book on the shelf
Book it either way
Bookissed
Read it along
Read, Sing, Dance
Words From Wise
Must Reads
Pinterest Board Names For Jewelry
Amazing Gems
Queens of Ornaments
The Great Box of Ornaments
Timeless Jewelry
Beautiful As It Looks
Bangle World
Necklace For My Love
For The Love of Jewelry
Magnificent Jewels
King of Jewels
Amazing Craftsmen
Stunning Jewels of The World
Kingdom of Jewels
Crowns and Necklaces
Pretty When You Wear It
Costliest Ornaments
The World of Ornaments
Pinterest Board Names For Dresses
Golden Chick Collection
Beautiful Dresses
Pretty Dresses
Exquisite Gowns
Celebrity Inspired Dresses
Ladies Fashion
Beautiful Prom Dresses
Summer Dresses For Women
Elegant Prom Dresses
Unique Dresses
Dresses For Women
Bold And The Beautiful
Bridal Collection
Funky Dresses For Women
Cocktail Dresses
Beautiful Dresses For Party
Long Gowns
Honeymoon Collection
Winter Collection
My Dress Code
Trendy and Charming
Mermaid Collection
Denim Collection
The Dress Factory
Ultimate Modern Dresses
The Vintage Dress Collection
Rose and Lily
Just Apparels
Gowns and Frocks
Party Wear Collection
Stylish Outfits For Girls
Jeans And Trousers
Designer Wear
Traditional Attire
Suits and Sherwanis
Swimsuit Collection
Floral Prints
Printed Elegance
The Red Collection
Casual Style Guide
Board Name Ideas For Clothes
The Desi Style
Cute Outfits
The Pretty Lady
The Cool Style Guide
Punk Fashion
Charming Clothes
The Happy Clothing Ideas
Boho-Chic
Awesome Sweaters
Girl Style Ideas
The Classic Fashion
Fashion For Beginners
Gothic Fashion
Vibrant Fashion
Coats and Jackets Collection
Just Tracksuits
Head To Toe Collection
Hoodies and T-shirts
Top Styles For Men
Stylish Boyz
Backless Beauty
Long Strap Dress Collection
Casual Bevy
Wedding Suites Collection
The Bridal Collection
Finest Choices For Dresses
The Clothing Pin
Casual Wear Collection
The Top Fashion Styles
Pinterest Board Names For Hair
Good Hair Care
Happy Healthy Hair
Celebrity Hairstyles
Pixie Hair
Undercut
Best Natural Hair
Hair Is Beautiful
Trendy Hairstyles
Best Hairstyles For Women
Gorgeous Hair
Hair Care And Styling
My Hair My Style
Styles For Every Hair Type
Hair Styling Secrets
Iconic Hairstyles
Awesome Hair
Bob Hairstyles
Salon Fresh Hair
Blonde Hair Trends
Best Hairstyles For Men
Layered Hairstyles
Timeless Hairstyles
Best Short Hairstyles
Red Hair Trends
Curly Hairstyles
Gorgeous Medium-Length Hairs
Style My Hair
Cropped Hairstyles
Easy Hairstyles
Cutest Hairstyles
Curly Hair Trends
Pinterest Board Names For Nails
Glitter Design
Cute Flowers
Red and Black
Classy Art
Nail Art For Summer
Gel Art
The Ultimate Nail Art
Nail Decor
Easy Nail Ideas
Amazing Nail Designs
Beautiful Nail Arts
Nail Art and Care
Trendy Manicure
Nailterest
Valentine Nails
Nail Accessories
Christmas Nail Designs
Glitters and Shine
Nail Trends
Fantastic Nails
Nail Spa
Pinterest Board Names For Food
All-time Top Recipes
Family Meals
My Recipe Box
Gourmet Cooking
The Meal Pot
Fabulous Recipes
Recipe Ideas
Best Ever Dinner Recipes
All Food And Recipes
Just Breakfast
Juices And Shakes
Healthy Breakfast Ideas
Super Lunch
Buffet For All
Foodies
Food Lovers Paradise
For The Love of Food
Mango Mood
Sweet Custard
Best Comfort Food
Chicken Recipes
Massive Recipe Collection
Vegetarian Recipes
Home-Cooked Meals
I Love My Food
Cakes For All
Bake Buddy
Heavenly Drinks
Yummy Delights
Step By Step Recipes
Great Chef Recipes
Pinterest Board Names For Wedding
Superb Wedding Themes
Wedding And Honeymoon
My Marriage Story
Happy Couples
The Wedding Bells
The Perfect Wedding
Bride And Groom
Best Wedding Gifts
For My Marriage
Marriage Story
Wedding Style Guide
Celebrity Weddings
Wedding Makeup
Best Beautiful Brides
Marriage Photos
Perfect Wedding Ideas
Wedding Couture
The Wedding Party
Wedding And Engagement
Wedding Showstopper
The Wedlock
The Special Day
Marriage Box
Cuteness Overloaded
Pinterest Board Name Ideas For Nails
Naughty Nails
Nailastic
Amp your nails
Nail Game on Point
Perfect Nails
Glamorous Nails
Nourish your nails
Trendy Nails
Acrylic Nails
Classy Nail Art
Funky Nail Arts
50 Shades of Red
Nude or Loud
Sparkly Nails
Valentines Nail Ideas
Easy Nailart Tricks for Beginners
Delightful Nail Ideas
Texture Nail Art
Lime, Summer and Perfect Nails
Shimmery Nails
Pinterest Board Names For Plants
Nature And Me
Plantfluencer
My Love For Plants
Greenspiration
Houseplants
Planting Tips And Advice
Paramount Plants
Artificial Plants
Best Plants For Your Home
Indoor Plants
Plant Spotlight
Plants And Flowers
Garden Plants
Green Edge
Plants And Shrubs
Pet-Friendly Plants
Care For Plants
The Green Life
Best Desk Plants
Everything Plants
Oxygen in Abundance
The Greener Side
Bedroom Plants
Plants And Seeds
Just Plants
Pets And Plants
Explore Plants
Plant Sciences
Sunrise Plants
Plants And Trees
Plants And Pots
Bonsai Plants
Medicinal Plants
Plants For Kids
Cactus And Algaes
Pinterest Board Names For Photography
The Clear Picture
World In My Lens
Capturing Nature
Wonderful Moments
Amazing Photoshoots
The Great Discovery
See Them To Believe Them
Cool Snaps
Film And Camera
Stunning Pictures
Unusual Photography
Inspirational Photos
Beautiful And Lovely
Photo Pins
The Universal Image
Nature Images
Stunning Models
Celebrity Pictures
Breathtaking Images
Sweetest Pictures
Family Pics
My Photo Galaxy
Baby Photos
Stunning Car Pics
Beautiful Background Photos
Festival Pics
The Birthday Camera
The Magic Photo Album
Pinterest Board Name Ideas For Makeup
Passion Dip Beauty
Beauty Personified
Glitter, Glow, Glamour
Book My Makeup
Make way for makeup
Real Radiant Makeup
Blend, Smudge, Tap, Repeat
Wake-up and Make-up
Pastel lips
Mighty Mascara
Makeup Done Right
Peppy Makeup Ideas
Contour, Conceal, Confident
Lashes Over Smashes
Guilty Lips
Lips, Lashes, Love
Get, Set, Makeup
Makeup Ideas For Amateurs
Attract Attention
Naughty, Rosy, Bossy
Conclusion – Pinterest Board Names
Congratulations! You should now be able to start driving traffic to your Pinterest account and making sales because you have everything you need! With over 200 million users, switching to a Pinterest for Business profile is an opportunity that you won't want to miss out on. Pinterest for Business profiles are available for free.
It is the perfect setting for presenting your brand, company, and products to an appreciative and financially capable audience, making it the ideal site for a trade fair. You are well on your way to developing a beautiful Pinterest account that will appeal to the people you are trying to reach thanks to the advice and ideas that are provided in this article.