4

min read
How To Choose The Right Web Designer For Your Business
What to look for when hiring a web designer
When it comes to hiring a web designer, there are a few things you should keep in mind. First and foremost, you want to make sure that the designer has a good understanding of HTML and CSS. These are the two essential languages for creating websites, and a good designer should be proficient in both. Additionally, you'll want to look for someone with experience in designing responsive websites.
With more and more people accessing the internet on mobile devices, it's important to make sure your website can be viewed on any screen size. Finally, take a look at the designer's portfolio to get an idea of their style and see if it matches your vision for your website. By keeping these things in mind, you can be sure to find the right web designer for your project.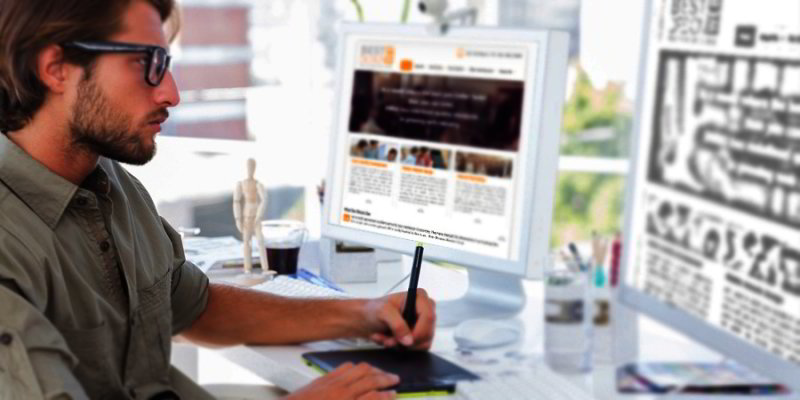 The process of designing a website
The process of designing a website can be broken down into four key stages: research, planning, design, and development. The first stage, research, is important for understanding the client's needs and wishes for the site. The second stage, planning, involves sketching out a rough wireframe of the site and deciding on the overall structure. The third stage, design, is where the look and feel of the site are created. This includes choosing colours, fonts, and images.
The fourth stage, development, is when the actual code for the website is written and put into place. Finally, testing and launch complete the process and make the site live. A well-designed website is essential for any business hoping to succeed in today's competitive market.
How to work with a web designer
Working with a web designer can be a great way to get a professional-looking website for your business. However, it's important to know how to work with a web designer in order to get the most out of the relationship. Here are a few tips:
1. Be clear about your goals. Before you start working with a web designer, take some time to think about what you want your website to achieve.Do you want to sell products online? Generate leads? Showcase your work? Once you have a clear idea of your goals, you can communicate them to the web designer and make sure they are on the same page.
2. Provide feedback. After the web designer has created the first draft of your website, it's important to provide feedback. Talk about what you like and don't like, and be specific about the changes you would like to see. Remember, it's your website and you should be happy with the final product.
3. Be patient. Creating a website is not an overnight process. There will be back-and-forth between you and the web designer as you fine-tune the details. Try to be patient during this process and trust that the end result will be worth the wait.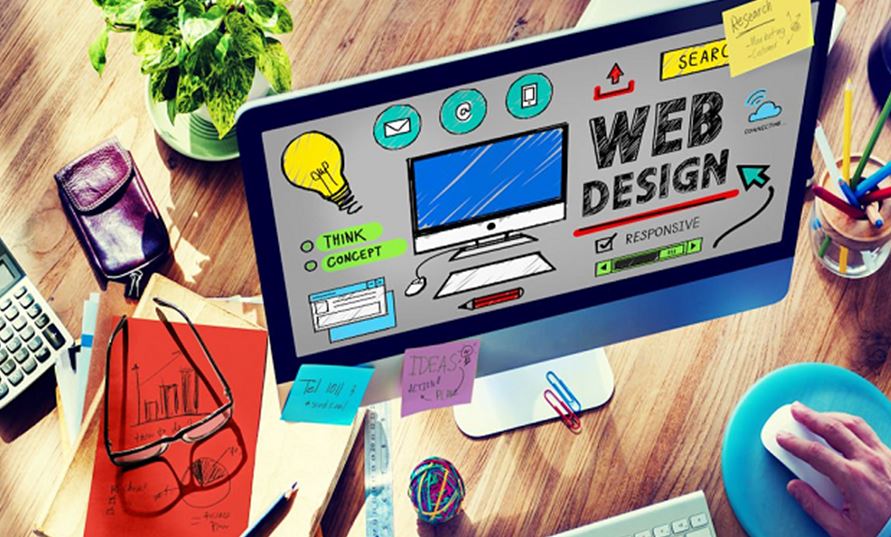 Questions to ask your web designer
When it comes to your website, you want to make sure that it accurately reflects your brand and provides a positive user experience. To do this, you'll need to work with a web designer who can bring your vision to life. But before you hire someone, there are a few important questions you should ask them first. What is your design process like? You'll want to know how the designer works and what kind of input you'll be expected to provide at each stage. What kind of experience do you have? It's important to find out if the designer has experience working on similar projects to yours.
Do you have any examples of your work? This will give you a chance to see the designer's style and see if they're a good fit for your project. How much do you charge? This is obviously an important factor to consider when hiring a web designer. Make sure you get an estimate in writing before proceeding. Asking these questions will help you find the right web designer for your project and ensure that you're on the same page from the start. With the right collaborator, you can create a website that's both visually stunning and responsive to your users' needs.
Tips for maintaining your website
Website maintenance is important to keep your site online and functioning properly. Here are a few tips to help you maintain your website:
Back up your site regularly. This will help you restore your site if something goes wrong.
Check for broken links and images. Links and images can become broken over time, so it's important to check them periodically and update or remove them as needed.
Update your content regularly. Regular updates will keep your site fresh and relevant.
Monitor your site's performance. Performance monitoring will help you identify and fix any issues that may arise. By following these Tips, you can help ensure that your website remains online and functioning properly.