20

min read
Stop Marking Amateur Bloggers Mistakes
15 Great Mistakes That Every Amateur Blogger Make(2023)
Are you a amateur blogger who's struggling to see results? Making mistakes on your blog is a common occurrence among beginners, whether due to lack of awareness or negligence. However, mistakes are always mistakes, and what matters most is how you learn from them and prevent them from recurring in the future. To start, it's crucial to familiarize yourself with the most frequent blogging errors that amateur bloggers tend to make. It's okay to make mistakes as a amateur blogger, and it takes time to learn and improve.
As a former amateur  blogger, I also made a plethora of mistakes, which hindered my blog's growth. However, once I identified and addressed these mistakes, everything changed. Therefore, regardless of your level of experience in blogging, mistakes can happen. In this article, I've compiled a list of the 15 most common errors that new bloggers make, along with solutions. I assure you that this article will be enjoyable, and avoiding these mistakes will boost your blogging career.
1. Use Free Domain
It's disheartening to see numerous novice bloggers still utilizing a free domain such as Blogspot. If your goal is to become a prosperous blogger, having a domain name is essential since nowadays, it's nearly impossible to rank a blog without one. Furthermore, a domain name provides you with a unique identity and branding. If you aspire to generate revenue from blogging and achieve success in the field, acquiring a domain name relevant to your niche is imperative. Fortunately, a domain name is relatively inexpensive and costs only a few bucks. I suggest purchasing a domain from reputable platforms such as Namecheap or GoDaddy.
But, before buying a domain, here are some tips for amateur bloggers.
When purchasing a domain name, it's crucial to choose one that's relevant to your niche. It's also important to consider your future goals before making a final decision, as changing your domain name later can be detrimental to your brand. Opting for a .com, .net, or .info domain is recommended, unless your blog is country-specific, in which case a domain like .in or .au can be used. Additionally, it's essential to focus on building a brand, which involves utilizing your domain name across all social media platforms. By doing so, you'll establish a consistent online presence and create brand recognition among your audience.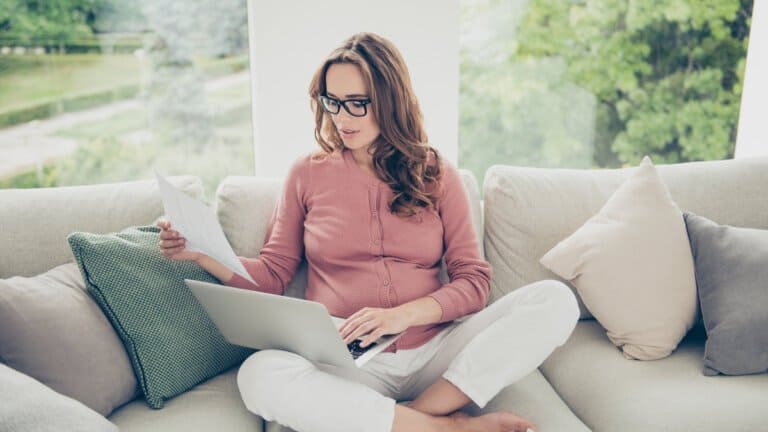 Here is Guide to Buying a Domain
Open hostinger.
Search for the area identify and test availability.
If the area identify isn't out there, test for an additional identify.
If the area identify is obtainable, click on on add to cart.
Now enroll with some primary particulars.
Fill up some required fields.
Then proceed to cost.
There are many cost choices. Select any one among them and full your cost.
Congratulations. You are actually the proprietor of that area.
The subsequent process is to hyperlink your area with any hosting.
2. Not Choosing a Good Hosting
One of the primary reasons why amateur bloggers fail to achieve success is due to bad or free hosting. As an amateur blogger, you may link your domain with free Blogspot hosting by Google. However, in doing so, you're not the sole owner of your blog, and Google can delete it at any time. Additionally, free hosting restricts your ability to customize your blog as per your requirements. Unfortunately, many novice bloggers spend time on free hosting, only to eventually experience failure. Blogging is a long journey, and it's crucial to start your journey fully prepared. If you have the means, don't hesitate to invest in purchasing hosting. However, with numerous hosting providers and various plans available, it can be challenging to determine which option is best for you.
Some Tips for Buying a Hosting
Don't buy a shared hosting.
If you are an amateur blogger, you can buy cloud hosting.
Page speed is an essential part of SEO. So check the speed of the hosting plan.
Check if your plan has free SSL and Email with domain extension features.
To save some bucks, you can buy a longer plan.
I recommend you to buy hosting from a good hosting provider like Bluehost or hostinger.
3. Terrible Blog Design
Believe it or not, the design of your blog can have a significant impact on the success of your blogging career. Unfortunately, many novice bloggers overlook this critical aspect. Before publishing any content, ensure that your blog design is simple and visually appealing. As a WordPress user, you have access to numerous free and paid themes. However, my recommendation would be to use the GeneratePress Theme with Elementor editor. In addition to the theme, it's important to pay attention to the sidebar, header, and footer. Avoid adding too many widgets, as this can slow down your site's loading speed.
People tend to gravitate towards new styles and designs to enhance their appearance. This is because if everyone were to wear the same style and design, it would be difficult for anyone to stand out.
Allow me to share with you the significance of utilizing premium themes for your blog. When bloggers opt for free themes, their blog doesn't stand out as it's being used by millions of others. As we all know, the first impression is the last impression.
If you aspire to run a successful blog, it's advisable to allocate a budget for premium themes. These themes offer a professional and customizable appearance, providing all necessary support, SEO-friendly features, and responsive design. Professional bloggers prefer premium themes for these reasons. I hope this information has helped you understand why utilizing premium themes is essential.
Design of Blog Posts:
Many novice bloggers don't know the right way to customise a weblog post to a sexy one. Here are some strategies for novice bloggers.
Use H2, H3, H4 for the heading.
Make all of the headings daring. Use colourful headings.
A desk of content material will give an expert design of your weblog posts. There are numerous plugins for this activity.
You can attempt Shortcode and to
Don't overlook so as to add some pictures in a post. That will assist the post to not develop into a boring one.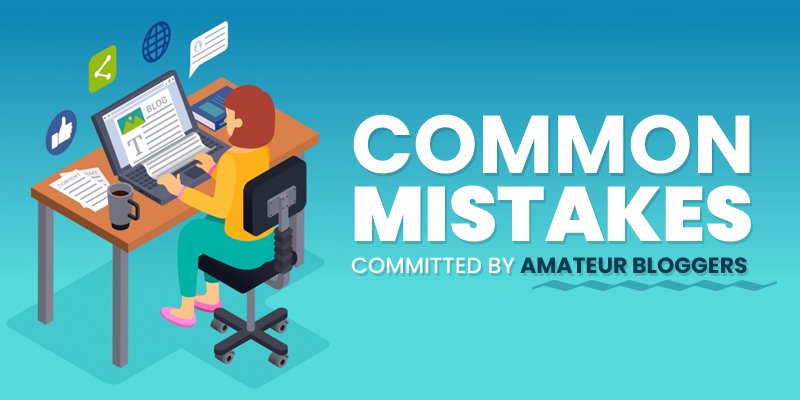 4. Copying Contents
Producing high-quality content requires passion, research, and some basic writing techniques. Many amateur bloggers find this task challenging and resort to copying articles that are already ranked on Google. However, this is a big mistake as Google penalizes sites for plagiarism, and your blog will never be ranked. Instead, focus on generating original content and avoid copying from others.
While it may be tempting to copy ideas, you should drop this idea altogether. If you are unsure about how to write an SEO-friendly article, consider hiring content writers from platforms like Fiverr, or invest time in learning and improving your writing skills. Remember, Google can easily identify copied content, and it will not rank. Therefore, adding value through original content is crucial for ranking your blog as an amateur blogger. Google appreciates and rewards original content.
Not Focusing On One Niche
One of the most common mistakes made by new bloggers is the lack of focus on a particular niche. They tend to publish random content on their blogs, regardless of its relevance to their niche. It is essential to clarify your niche before starting a blog and maintain a sharp focus on it. For instance, if you begin a blog on Cooking, your articles should revolve around sharing recipes and cooking tutorials.
After writing a few articles, your blog will start gaining traffic from Google and social media due to your promotional activities. Your audience will be interested in learning about cooking, which is the reason they visited your blog. However, if you start writing about making money online, it will not work! Your audience is interested in learning about cooking, not making money online. Additionally, it will confuse Google about your niche. Therefore, it is crucial to select a niche and stick to it.
5. Not Publishing Consistently
Avoiding this mistake is crucial for every blogger. Sometimes, we choose a niche that we are not passionate about or have unrealistic expectations of success too early, which leads to hopelessness when we don't see significant results. However, it's important to remember that blogging is not a short-term journey and requires time and effort to see success, just like in any other field.
Don't give up too early and focus on publishing content regularly. As an amateur blogger, you may face difficulties in writing quality and SEO-optimized content, but this is a common challenge that every blogger experiences in the beginning. Keep publishing good content consistently and make it a habit, and you will eventually achieve success.
Here Are Some Tips to Write Quality Article:
Step 1: Keyword evaluation. This should be the beginning line of your race. Try to seek out out the low aggressive key phrase you need to rank your article for. As an instance, I prefer to have focused the key phrase 'Amateur Blogger' for this text.
Step 2: Find out the top 10 articles already ranked for that key phrase. Read all of the articles fastidiously and observe what good thing they're doing and what additional cheese you possibly can add to these.
Step 3: After studying all these articles, define your content material. You have to present your very personal private touch to make it completely different from others'.
Step 4: Now begin writing a high quality article. Make it lengthier and web optimization optimized. But how? Check out this article.
6. Neglecting Keywords Analysis
I agree with you. Keyword analysis is crucial for amateur bloggers who depend on organic traffic. By using low-competition, high-volume keywords, they can increase their chances of ranking higher in search engine results pages. There are many free tools available, such as Ubersuggest and Google Keyword Planner, which can help with keyword research. However, these free tools have limitations and may not provide accurate results. Investing in a paid tool like SEMRush can provide more in-depth analysis and accurate data to help with keyword research.
Suggestions:
Find out the key phrases with competitors scores lower than 20.
It's higher to decide on key phrases with search volume greater than 1000 per 30 days.
Install the search engine optimization plugin like RankMath. This will make it easier to to optimize your article with key phrases.
Before writing an article focusing on any key phrase, observe the already ranked articles for that key phrase.
Also, examine the backlink profile for that key phrase.
7. Poor Quality Articles
You're absolutely right. Quality content is the key to success in blogging. Nowadays, readers are looking for in-depth and informative content that can solve their problems or answer their questions. As an amateur blogger, it's important to focus on creating high-quality content with a higher word count. You should also keep in mind that content should be engaging and should add value to your readers' lives. Don't just focus on the length of your content, but also on the quality of your content. Do thorough research and provide accurate information to your readers. If you can provide the information your readers are looking for, they will keep coming back to your blog. This will help you to build a loyal readership and grow your blog over time.
If you're an amateur blogger, it's important to diversify your traffic sources beyond just Google. Neglecting social media is a common mistake among new bloggers who simply wait for organic traffic. To avoid this, start sharing your articles on various social platforms such as YouTube, LinkedIn, Instagram, Twitter, and Quora. However, it's important to avoid spamming and instead focus on creating valuable content that people will want to share. By answering questions and engaging with your audience on Quora, you can not only drive traffic to your blog but also establish yourself as a thought leader in your niche. Remember, social media can be a powerful tool for building your brand and growing your blog's traffic.
Initially, I used to share only my content material. But, this was not a good thought. It's higher to share others' content material if that's good sufficient and associated to your subject. You can share in your Facebook Page, Facebook Group. Remember, sharing is caring. This will enable you in some ways.
You are finally offering some values to your pretty viewers.
You can build a good reference to different bloggers. That will enable you within the long run.
If you insert an outbound hyperlink of another authority weblog, it's a good apply for search engine marketing.
So, subsequent time don't be egocentric by not sharing different's high quality content material.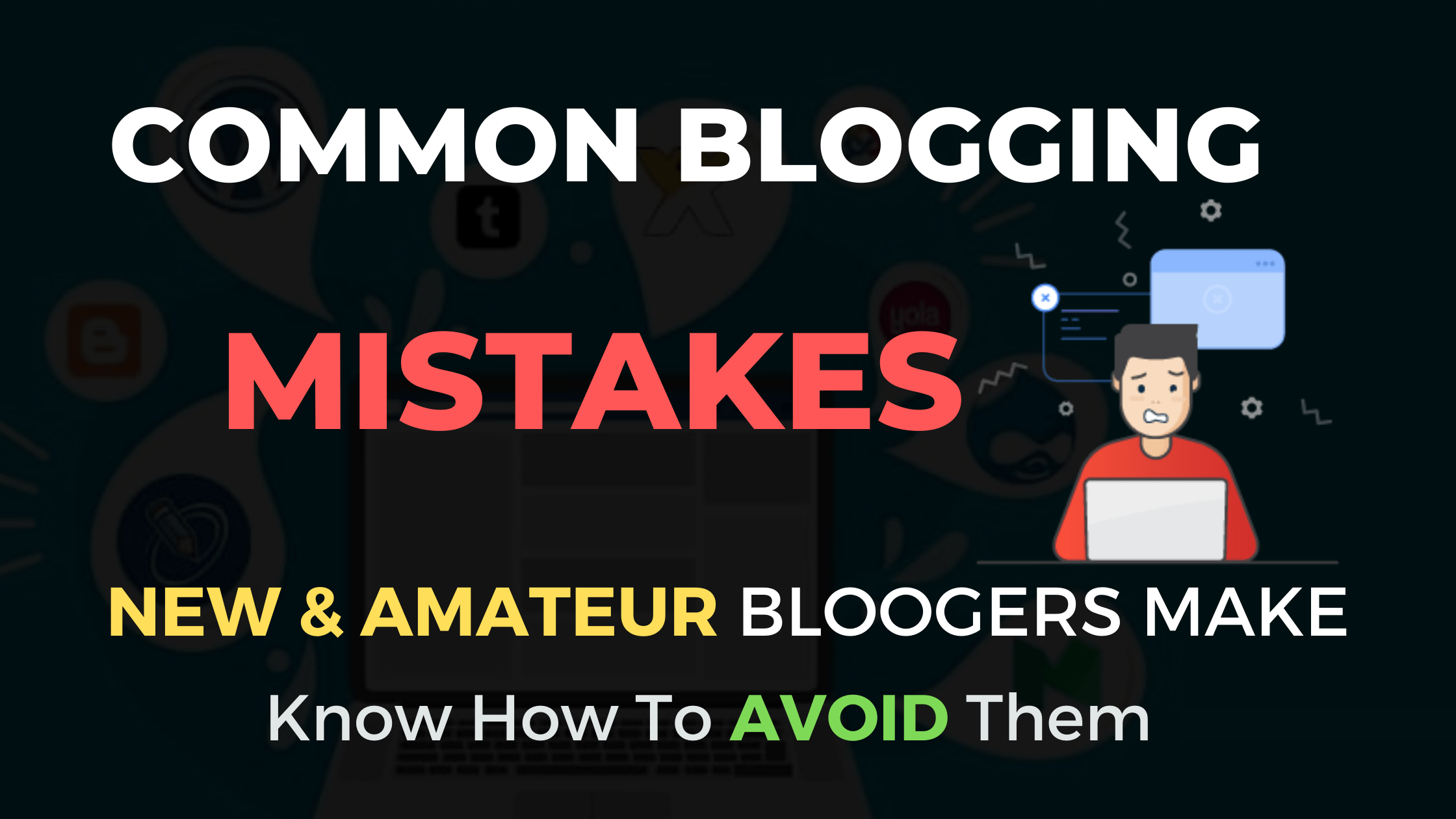 10. Failing to Link to Other Websites
It's crucial to recognize the significance of linking to high-quality articles in your blog post, as it can enhance your blog's On-Page SEO. Unfortunately, many inexperienced bloggers overlook the importance of linking to others' quality content and solely focus on their blog. By including links to other relevant articles, you send a positive signal to Google and provide backlinks to other bloggers, who may reciprocate the favor. However, it's vital to only link to high-quality articles and not compromise on quality solely for the sake of exchanging backlinks.
11. Afraid to Spend on Plugins/Tools
Novice bloggers often shy away from investing in their blog, including critical aspects such as domain and hosting. Nevertheless, blogging can be a business that requires some level of investment. Utilizing a dependable hosting service and essential tools such as SEO analysis tools can considerably improve your blog's performance. Furthermore, engaging professional content writers can elevate the quality of your content, leading to increased engagement and traffic.
It's essential to recognize that investing in your blog is not a waste of money, but rather a wise investment that can yield substantial returns in the long run. Many prosperous bloggers have achieved growth and success by making strategic investments in their blogs.
My Recommended Products Which I Use:
Although investing in blogging can be advantageous, it's crucial to exercise caution and thoughtfulness when determining where to allocate your resources. Not every paid product or service will provide a worthwhile return on investment, and it's essential to conduct research and evaluate whether it aligns with your goals and requirements.
Additionally, it's vital not to rely solely on paid products or services, as several free tools and resources can be just as effective. Achieving a balance and being mindful of your spending is essential to ensure that you make the most of your investments.
12. Overlooking List Building
Although building backlinks remains important for SEO and achieving higher search engine result rankings, it's critical to remember that not all backlinks hold the same value, and quality surpasses quantity. In fact, low-quality, spammy backlinks can negatively impact your website's reputation and ranking.
To develop high-quality backlinks, you can employ various techniques, such as guest blogging, broken link building, creating shareable content, participating in online communities, and networking with influencers in your niche. The primary focus should be on creating valuable content and forging connections with other websites and bloggers to gain natural backlinks.
13. Build Backlinks Like Crazy
Although backlinks are important for ranking, it's crucial to avoid creating them in a spammy way. Quality content should always be the top priority, as backlinks are only beneficial if they point to high-quality and relevant content. Attempting to create backlinks without focusing on quality content will not lead to success, and it could even harm your blog's reputation in the long run. Therefore, focus on producing quality content first and gradually work on building relevant and high-quality backlinks.
Here are some suggestions:
Maintain a stability between Do-Follow and No-Follow backlinks.
Link to different blogs and share their articles.
They might return the favor by providing you with a backlink.
Don't only create backlinks to your weblog's homepage. Instead, create backlinks to your pillar content material.
Creating backlinks is an artwork, so take your time to build high quality backlinks.
Many new bloggers rush this course of.
Social alerts and backlinks are usually not the identical.
Remember that content material is king, so keep away from creating backlinks if you cannot publish Website positioning-optimized articles.
14. Email List Capturing and Nursing
Relying solely on organic traffic may not be enough to grow your blog. To encourage repeat visitors, consider implementing email marketing. This involves collecting the emails of your blog's visitors and sending them relevant content on a regular basis.
To start email marketing, you can offer a lead magnet such as a free e-book or checklist in exchange for visitors' email addresses. Tools like Mailchimp or Constant Contact can help store and manage these emails, as well as create email campaigns.
To collect email addresses, you can use various opt-in forms such as pop-ups or slide-ins on your website. It's important to respect visitors' privacy by giving them the option to opt-out at any time. By using email marketing, you can build a loyal audience and drive more traffic to your blog.
15. Spamming For Backlinks
Although backlinks are a powerful factor in determining a web page's rank in search engine results, it's essential to remember that they are not the only factor. It's recommended to build backlinks from the beginning of your blog, but building too many backlinks too quickly can result in a penalty from Google. Unfortunately, many new bloggers make this mistake in their pursuit of success.
SEO requires patience, and building a large number of backlinks rapidly using unethical techniques or by purchasing them can negatively impact your blog's reputation and rankings over time. While these techniques may provide a temporary increase in traffic and rankings, they will eventually be washed away in a matter of weeks or months.
Rather than relying on shortcuts, it's important to focus on creating quality content that naturally earns backlinks over time. This approach will lead to sustained growth and success in the long run.
Social media is an incredibly powerful tool, but many new bloggers tend to overlook its potential. They may write numerous high-quality blog posts, yet struggle to attract readership. However, expecting to rank quickly on search engines with a newly created blog and a limited number of posts is unrealistic. So, what can you do until your posts gain visibility on Google?
Harness the power of social media by reaching out to your target audience and promoting your content. This will enable interested readers to discover and engage with your blog. If your content is perceived as valuable, these temporary visitors may become permanent readers. Essentially, social media can serve as a means of nurturing your new blog by directing relevant traffic to your site when no other traffic sources exist.
17. Focus On Earning Only
The primary reason why 90% of bloggers fail to establish a successful blogging career is that they expect to make money right from the start. It's important to understand that everything takes time and typically, it takes 6 to 12 months of consistent effort for a blog to earn its first dollar. I personally took around 7 months to generate my first earnings.
New bloggers often focus solely on earning money, without considering the importance of providing value to their readers without any expectation of immediate return. However, it's essential to remember that helping others through your blog should be your priority, and earning money should be viewed as a byproduct of your efforts over time.
18. Focus On Quantity Over Quality
Don't be fooled into thinking that publishing new blog posts every day is the key to success. Quality should always take precedence over quantity when it comes to creating content. It's not about how many posts you publish, but rather the value that each post provides to your readers.
Unfortunately, many new bloggers fall into the trap of prioritizing quantity over quality. They churn out posts that are only 500-800 words in length and publish them daily, thinking that this will help establish their blog as an authority in their niche. But with so many similar posts already available online, it's unlikely that Google will promote their content to the first page.
Instead, focus on the quality of your content. Is it relevant to your audience's needs? Does it address their search intent? By providing valuable, informative content, you can establish yourself as an authority in your niche and attract a loyal following of readers.
19. Using others content without giving Credit
A common mistake made by amateur bloggers is to copy content from other blogs, make slight changes, and then paste it into their own posts. This is known as plagiarism, which involves presenting someone else's work or ideas as your own, with or without their consent. Google penalizes pages that contain plagiarized content, which can negatively impact your blog's search engine rankings.
To achieve success in blogging, it's important to create original content rather than copying from others. While you can use images from other sources, it's important to provide proper attribution and give credit to the original creator
20. Not Writing Regularly
Imagine starting a business or a shop but keeping it closed. Without opening it regularly, customers won't know about the latest updates or products in your shop. But if you keep it open and showcase the updates, you will eventually see traffic and gain recognition.
Similarly, when starting a blog, many people write a few posts but struggle to rank or gain results. As a result, they may stop writing altogether. However, this is a mistake, as the future of any blog post is uncertain. By consistently writing quality content with proper keyword research, Google will eventually rank your blog article within a few months.
At first, writing articles may be difficult due to lack of habit or experience. But with consistent effort, it will become easier and eventually become a habit. If you're struggling to come up with topics, you can do keyword research using tools like SEMrush.
Now Your Turn:
If you are a novice blogger, you might be making some common blogging errors, which I have discussed in this article. If you recognize that you are making these mistakes, it is recommended that you stop right away. Continuing these errors will impede your ability to expand your blogging business. For additional information and guidance on how to begin a blog, you can visit how to start a blog.
Conclusion
Starting a blog can be an exciting and challenging journey. While making mistakes is a natural part of the learning process, some mistakes can prove costly and harm your blog's growth. Therefore, in this article, we have discussed eleven common mistakes that amateur bloggers often make in their blogging journey.
It is worth noting that the mistakes discussed in this article are not an exhaustive list, but they are the most common ones that we come across on amateur blogs. By avoiding these mistakes, you can give your blog a better chance of success.
If you have been making any of these mistakes, it is important to take steps to correct them. Ignoring them can have negative consequences on your blogging career. Therefore, we suggest that you review your blog and make the necessary changes.
We hope that you found this article helpful. If you did, please share it with others who may benefit from it. Additionally, we encourage you to leave a comment below and let us know which mistake(s) you were making before reading this article and what steps you plan to take to correct them.