6

min read
Interesting Tricks On TikTok Marketing Strategies To Improve Businesses
Do you know how to start your TikTok advertising? If so, the TikTok resumes staying at a trending niche on the internet. Understand how TikTok works on advertising and marketing? TikTok has got a younger audience base, so several brands excel in pulling the audience. TikTok is a social media platform that excites the more youthful generation audience. Thus TikTok highlights the business brands to improve its business. Although, if you are an upcoming user, you should know about TikTok. And tools on TikTok help to advertise your business on the platform.
Basics of TikTok
Of course, videos are at the centre of TikTok. You should still create an account for your business on TikTok and use it to create and distribute some videos, even if you plan to employ influencers for the majority of your TikTok marketing. You can make short, snappy films on TikTok because its videos can be any length up to one minute. However, this does not suggest that you should immediately upload your 30-second television commercials to TikTok.
You have the option of recording your movies outside of the app and submitting them to TikTok. You can upload music to your video as well. TikTok includes a completely searchable database and offers immediate access to many music tracks.
Will your brand make sense on TikTok?
Determine whether a presence on the platform, and the ensuing effort and money involved, makes financial sense for your brand before you jump headfirst into TikTok marketing plan.
TikTok is mostly used by personal accounts to create and share memes, follow trends, and share humorous personal tales.
On TikTok, humour is the name of the game. The lack of strong control regulations on the video sharing network makes it feel somewhat undeveloped, which is in part why so many younger people are drawn to it. Be ready because the scenery on TikTok is frequently haughty.
Before you sign up for the viral video platform, consider the following questions:
What is marketing on TikTok?
The process of using TikTok to advertise a company, good, or service is known as "TikTok marketing." It may involve a variety of strategies, including as influencer marketing, TikTok advertising, and the production of naturally viral content.
TikTok advertising benefits businesses by:
Increase brand awareness
Create active communities
Promote your goods and services
Obtain opinions from clients and viewers
Provide customer service
Promote goods and services to target markets.
TikTok Marketing Strategies To Improve Businesses
Every other social media platform works on new tactics updates like TikTok. Identify different TikTok marketing methods to manage them for your profile's growth. Thus, this article explains exciting tricks for you to promote on TikTok. Social media can support you in establishing your business.
Let us kickstart!!!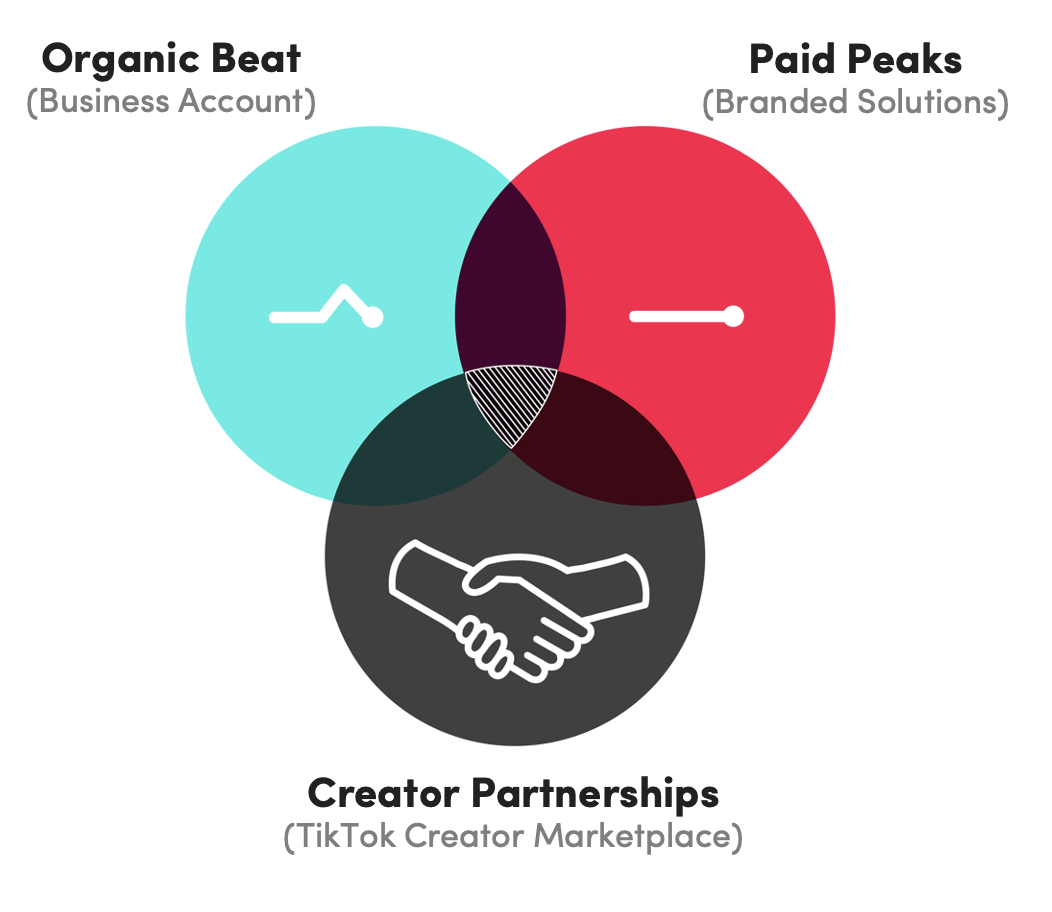 Improve Visibility On TikTok Advertising
TikTok is one of the powerful social media platforms to promote. With more popularity, the efficiency of TikTok ads increases within no time. Moreover, it represents a similar targeting method as Facebook. Indeed, it is relevant to other social media platforms as they let you select your audiences. For example, TikTok ads display on your demographic locations that your profile works.
Another example of YouTube Digital marketer Peng Joon says that TikTok ads receive 30% more profit than Facebook ads.
Work On Influencer Marketing
Influencers work everywhere on social media platforms. Influencers' marketing on social media has got an ideal target to reach a more extensive audience base. Influencers drive audiences for brands, which will be a suggestion or affiliate marketing. Additionally, influencer marketing recommends performing competitive analysis to beat up competitors.
On TikTok, boost your brand exposure from Trollishly that can reach massive audiences. When you pick a TikTok influencer, try to be a particular niche for the plans to be productive. Also, perform market research to identify your popular influencers as there is enormous growth on TikTok influencers. You should know the popularity of their influence through engagement with followers and how many likes on Tik Tok. When you develop strong connections with influencers, they become your brand image.
Mention Niche-Based Content To Display
Several TikTok creators get visible in one type of content and use it for every video. On TikTok, you might have heard users offering marketing strategies or influencer tips. As a result, TikTok users and followers make some funny stuff, and people still like to watch. Try to recognize a well-researched topic on TikTok to pull the attention of the audience. Make a point to discuss the niches from several perspectives and business brands. You should craft top-quality content to become visible and engage the potential audience. Hence, make your TikTok followers' interaction very purposeful.
If you want to make, your content go viral on TikTok on different platforms? Start to make use of appropriate hashtags that suit your niche. Finally! You can start to increase engagement rate next when you buy TikTok views that improve organic likes for your profile.
Educate Your Followers To Know Brand Loyalty
Initially, start your research on the primary niches for crafting your TikTok content. Next, begin to educate your followers too about the place. Include values for people's lives to improve brand loyalty and awareness. The TikTok video content runs from 15-seconds to 60-seconds. In that case, you must take an informative piece of details and deploy it for your followers. Import the engaging content for the user's within the first few seconds to keep watching for a longer time.
Do you want to headstart your TikTok engagement rate on TikTok? If so, you can leverage your TikTok profile from Trollishly offers instant likes for your profile. But, always, make your points evident to the end.
Spice Up With Entertaining Element
Audiences and users stay on TikTok to have fun and relief, whereas users need to escape reality. So, users on TikTok should focus on enjoyable videos that make them laugh or educate them. So, while creating TikTok videos for brands, the primary target is to work on users' enjoyment. So, first, make people laugh at comical TikTok content that improves social media platforms. Then, start storytelling for your videos, speak about your specific ideas and stuff. So, take a close look at your brand to your followers.
People for true feelings associate with passion about your business and brand. Entertaining on TikTok creates a vibe among the audience.
Key Takeaways
TikTok is a business-friendly social media platform for community and content. You can gain the best effective outcomes while advertising on TikTok by humor and value. Unfortunately, short-form video types don't expand much and offer long talks to the brand on TikTok. So instead, focus on the significant feature of TikTok videos by attention-grabbing content.
Final thoughts – TikTok Marketing Strategies To Improve Businesses
The keys to success on TikTok include not taking oneself too seriously and knowing what the TikTok audience wants, even though the platform can bring you a tonne of exciting prospects and new eyes falling on your brand's page. You'll find yourself coasting toward success if you play around with your content, use your creativity, and embrace the quick-paced, meme-filled environment.