7

min read
The ultimate guide to digital marketing in 2023
This is the ultimate guide to digital marketing in 2023. There has been an explosion of new technologies, new platforms, and new ways to market online. This article will take you on a trip through time, looking at what happened during this decade of change and how digital marketing is changing and evolving as we move into the future. When it comes to successful marketing in the digital space, it's important to look at the bigger picture.
We've previously put together some stats to give you an idea of where things are going throughout the previous year, but it's worth taking a look at 2023 as well. This is because digital marketing strategies from an SEO expert will change significantly over the next half-decade, so this gives us insight into where we need to be focusing our attention in the future.
What is digital marketing?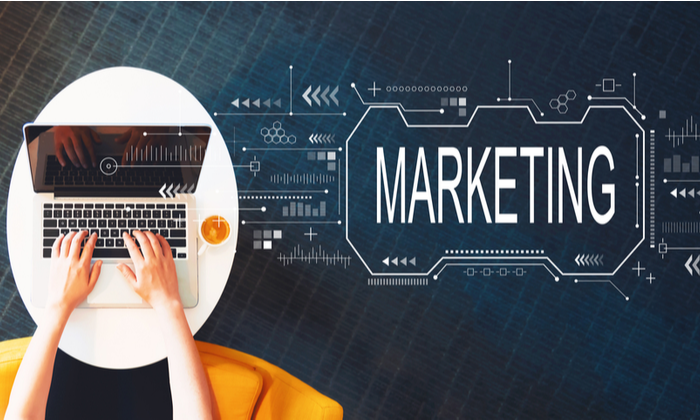 Digital marketing is an umbrella term used to describe the promotion of products or brands using digital technologies. Common techniques include search engine optimization, Search Engine Marketing, social media marketing, and e-mail marketing. Digital marketing is the process of promoting your brand, products, or services using digital devices.
Digital marketing involves generating traffic and conversions through various digital platforms to finally reach the end goal. This has given birth to a multi-million dollar industry that has changed the way brands market themselves. You ccan also check for digital marketing.
Different Types of Digital Marketing
SEO
SEO is one of the most popular types of digital marketing, but it is far from the only story out there. Search engine optimization (SEO) is a form of online marketing that involves the process of affecting the visibility of a website or a web page in a search engine's unpaid results—often referred to as "natural," "organic," or "earned" results.
This is accomplished by improving the ranking of a website within Google, Bing, and other search engines, through organic search activity such as creating high-quality content and links pointing to a website.
Search engine marketing
Search engine marketing (SEM) is the practice of optimizing your website so that it ranks well on search engines such as Google and Bing. Search engine advertising is where you pay an ad to appear next to search results when someone searches for a relevant keyword. SEM is a very broad term and can encompass many different implementations such as paid search advertising, display advertising, email marketing, and more.
Email marketing
Email marketing campaigns are a very useful way to grow your business. They keep in touch with your customers and let them know about your latest offers.  However, for all its usefulness, email marketing can seem a bit of a mystery. One of the best things about email marketing is that you can communicate with your clients right away. You don't have to wait for months because they will see the message right after they open the email. They can respond instantly as well. The speed is unmatched by any other form of marketing.
Email marketing can be the difference between failure and success in your online business. There are many digital strategies one could use — keyword research, search engine optimization, content marketing, email marketing — but email is always at the top of the list. You see it might not be as cheap as other digital strategies, like social media or pay-per-click advertising, but few are able to work as hard for you. It's easy to measure results and conversions from email. By investing in this strategy, you'll enjoy a steady stream of organic traffic and leads on an ongoing basis.
Content marketing
Content marketing is one of the most effective forms of digital marketing. It drives customer engagement, provides value to your audience, and can establish trust that leads to conversions. Content marketing is a way of doing marketing that involves creating, publishing, and promoting relevant and valuable content that engages your audience and drives potential customers to your site or business.
Content marketing is a form of marketing using content and brands to directly connect with customers at every stage of their buyer's journey. An effective tool gives your brand exposure, builds trust, and boosts sales. The best part is, that you only have to pay once for the content to spread effectively.
Social Media Marketing has become an integral part of a business's online presence. Social Media Marketing is a great way to build brand awareness, and customer loyalty, and even increase online sales. The different social media platforms offer a range of marketing options. Social media marketing can be a powerful way to increase your business' exposure and generate new leads.
It's a much more accessible platform than it once was, so anyone can start using it without having to outlay large sums of money to earn visibility. Social media is a great way to promote your business. If you aren't exploiting platforms that allow you to reach huge audiences, you're missing out on potential customers. You can also check digital marketing.
Affiliate marketing
Affiliate marketing is a form of online marketing where you are compensated to promote someone else's product. It's a successful way to make money with your website as long as you are putting in time and effort with data collection and analysis. Affiliate Marketing involves marketing products or services of a particular affiliate marketer or an organization. Affiliate Marketing is the process of earning a commission by advertising and promoting other companies or their products and services.
Affiliate marketing programs are a great way to generate income online. By joining an affiliate marketing program, you can earn a commission off any purchases made by people you refer. This is a popular and cheap way to make money online. There are many different types of digital marketing, and each has its own positives and negatives. However, not all marketers have a successful record of accomplishment in every one of these methods. Sometimes this is because they don't know about certain small home businesses or other affiliate marketing opportunities that can pay well.
Mobile marketing
Digital marketing is the newest form of advertisement. These methods are not any more expensive than the other marketing techniques in the market today. You can use resources to learn how to market your company even if you're on a small budget. Mobile marketing is an important aspect of digital marketing. Mobile phones are widely available and affordable and almost everyone carries them wherever they go. This means that mobile marketing can help you connect to your target audiences effectively and directly. There are different ways in which you can employ mobile marketing to reach out to your customers
There are many different types of digital marketing that businesses can use to improve their marketing strategies and increase sales. Mobile marketing is no exception, it is a great way for companies to get their brand out there and help build long-lasting relationships. Mobile phones are one of the most important digital marketing channels to get right. Having a poorly optimized mobile site quickly turns potential leads into lost opportunities.
Conclusion – Ultimate Guide To Digital Marketing
Digital marketing has evolved in the past decade. SEO Company in Udaipur Experts has always claimed that digital marketing is a lot more cost-effective than traditional one. They are providing proof for their claim with every passing year. It will not be wrong to say that future belongs to the digital marketers only. You can also check storyworks marketing also.
In this article, we've briefly described the different types of digital marketing: affiliate marketing, SEO, PPC, email marketing, social media, and content marketing. In addition, while these may all be completely new to you and sound too complicated, it's really just a matter of finding your own niche in this market and adding value with as few start-up costs as possible. With that in mind, we hope you've enjoyed the article on digital marketing.