59

min read
50 Under The Table Jobs that Pay in Cash
Getting paid in cash right away is great for any reason.
Do you want to make cash money? Under the table jobs are a great way to make cash right away and get paid today. Let's do this with jobs that pay in cash on the spot.
Everybody wants to earn a little more money when they can. It doesn't matter if it's a few additional dollars per week or a larger sum in the hundreds to make the months easier. Not to mention that bills often pop up unannounced, and this additional cash can be exactly what you need to get by until your next paycheck. You wouldn't believe how many different ways there are to increase revenue. Rather than putting all of your effort into completing the countless online surveys that only pay the smallest amounts of money that barely scratch the surface of the account levels. Here is our guide about how to increase your monthly money. We've made the decision to take a lot more original, creative approach. So go in and discover what you might be able to handle. Checking out some of these under the table jobs may be the solution you need if you're trying to supplement your money from a cash-paying work.
If you don't already have access to a more stable employment, they can be a terrific way to supplement your primary source of income or even act as a method to occasionally earn some additional cash. The best part is that you are frequently paid in cash right away, which makes them ideal if you need some fast cash. Continue reading to learn where to discover the best cash paying jobs, how to find under the table jobs that pay cash, and whether it is actually illegal to do this (spoiler alert: it is entirely legal, and I'll even explain why).
There are several options available to you if you're seeking a position like that. There is a good chance that something suitable for you will be accessible in or close to your town. What exactly are under the table jobs then? These unreported jobs are typically cash-paying and do not need government reporting. You can decide whether to declare these on your taxes despite the bad connotation they carry. You should STRONGLY consider using Personal Capital to keep track of all your cash flow and revenue as you're dealing with cash.
No matter where you are starting from, the app's retirement planner and net worth tracker can help you better your own financial condition. Even after include this income, you generally won't pay much in taxes unless your annual income is more than $30,000.
Getting Paid Under The Table Pros And Cons
Here are some advantages and disadvantages of working under the table:
Pros
No income tax
Get paid right away
No statutory hour limitations
If income is not recorded, they risk getting into issue with the IRS.
No job security
Cons
There are no benefits like health insurance or a 401k.
If you leave your job, you won't be eligible for unemployment benefits.
may experience variable income and hours of work
You won't create a formal employment history.
As you can see, there are many more disadvantages than advantages to working under the table, so if you decide to pursue this route, be sure you are willing to take a chance.
Why do employers pay under the table?
When asking why businesses pay illegally, the responses may be roughly divided into two categories: motives that try to assist employees and motives that try to circumvent the law. Some employers claim that it is typical of their sector or that it makes them more competitive. Others assert that workers may not wish to pay withholding taxes or that they need their money more quickly than may be accommodated by a typical payroll procedure. Of course, it would be foolish to overlook the reality that some firms make illegal payments in order to get out of paying taxes.
Employers are legally permitted to pay their employees in cash, much like when people accept cash-only employment. The procedure of paying the appropriate amount of payroll taxes might become more difficult as a result. Additionally, companies that don't meet their tax reporting duties may be punished (together with the relevant people and the firm as a whole), and directors may face jail time for tax evasion. This is not to imply that the neighbour down the street who wants to give you cash to paint his house or your neighbour who needs a dog walker are attempting to avoid paying taxes; in those situations, it's typically a matter of convenience. But when actual, legal companies attempt to recruit you for cash-paying, under-the-table work, it's worth pausing for a moment and reflecting on what the true purpose of this is.
How to Find Under the Table Jobs
Like any job pursuit, getting an under the table job might be a little demanding too. But if you know where to look, it can be simpler.
Job Websites & Apps
Actually, there are a tonne of other applications available that will pay you to complete tasks. These are neither under the table or cash employment. However, they are simple jobs that are free to start and can immediately help you improve your revenue. Some of the top choices to think about are listed below:
There are a few additional websites that provide paid work possibilities. I prefer Nextdoor.com or Rover.com. A wonderful website with verified locals from your town and neighbourhood is nextdoor.com. Therefore, the majority of occupations are accessible and close. You will ultimately make a respectable sum of money as a result of the occupations' great salary. If you enjoy dogs, check out Rover.com.
Facebook Groups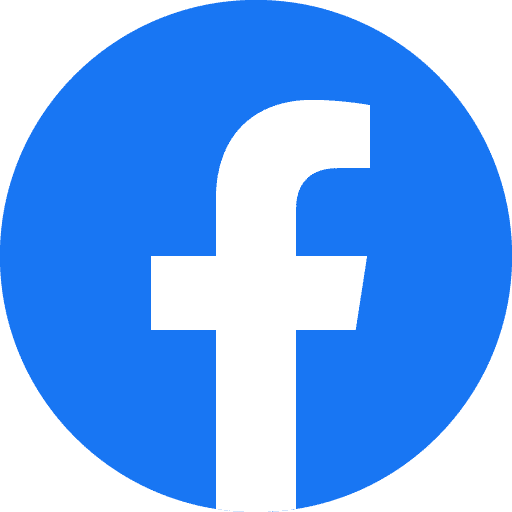 Another excellent place to find listings for cash jobs is Facebook. You may check the jobs section or, even better, locate a local group. You could currently believe that groups are only for exchanging anecdotes about your kids or images of your running shoes, BUT… Almost every town and municipality, regardless of size, has a group on Facebook where locals can locate independent contractors and people who are eager to do odd jobs.
Craigslist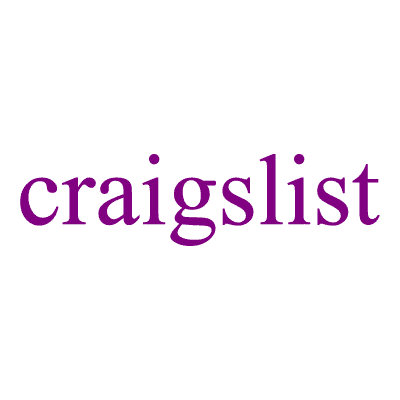 The finest option for cash jobs is, without a doubt, Craigslist. You can find a surprising number of jobs that pay money by visiting the website's gigs area. Now, I'll be the first to say that some of the postings are questionable or absurd, but the most are from real customers who are actually interested in your services. I am aware of someone who obtained a paid job on Craigslist and held it for more than three years. Additionally, she relocated and took a comparable job in a different city, working there for 18 months in exchange for cash.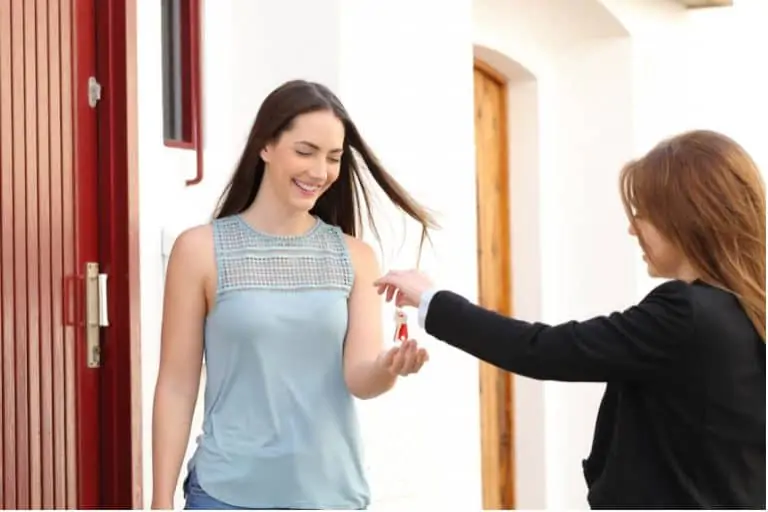 It's true, there is such a thing. I met Boss Mom Danielle Pierce, who does this while homeschooling her three children and making over $400,000 a year! It is also known as fixing foreclosed homes or property preservation. Danielle only handles administrative tasks and outsources all other labour.
What can I earn?
It varies, but according to Danielle, it's highly likely to generate $100k or more in revenue in less than 18 months.
Where do I begin?
View my interview with Danielle to learn how everything functions in my article.
What exactly are under-the-table jobs?
Jobs that are "off the books" are referred to as "under the table" jobs since your employer may not be meticulously tracking your compensation. The fact that they aren't obtaining taxes from you also indicates that. Although it does not mean you are immune from paying income tax, it does imply that you get to keep whatever you earn. It's commonly believed that these jobs are somewhat mundane in nature and hence more likely to entail physical work than anything specialised. Others believe that jobs that pay well are ones that don't require any kind of training.
Under the table employment may even be advantageous in that regard. They may be a terrific way to earn some additional money even if you lack any formal training, frequently by taking on tasks that others either don't want to perform or are unable to do. But, as you've probably seen by now, not all of them entail untrained labour. To get a little extra money from some of these under-the-table jobs, you may really take use of whatever qualifications you may have.
Getting paid under the table is it against the law?
As long as you are allowed to work in your nation and self-declare your income, receiving payment under the table is not illegal. If you mention that you're seeking for jobs that pay cash, you can encounter resistance from certain people since they mistakenly believe that under the table labour refers to severely illegal activity. Just take your tip income into account, though. It's not "on the books," even though the IRS wants you to disclose it as taxable income.
Still, it is entirely legal despite this. Depending on where you are, the particular details of this will differ in terms of legality (and you should always check these ahead of time to avoid getting into trouble). However, they are at least the fundamental specifications for paying the legitimacy of the pay-for-performance jobs you're considering.
If I labour for free, how do I pay taxes?
Depending on where you live, there may be several ways to pay taxes if you work illegally. But bear in mind that failing to report this income would probably be seen as tax avoidance by the tax authorities in your nation, so it is definitely worth finding out. In the US, every single employer that pays you at least $600 in a calendar year is required to send you and the IRS a 1099-MISC form.
If your income from cash-paying jobs is lower than that, you must disclose it on your own. Form 1040 is an excellent place to start, but the precise procedure will differ depending on your source of income. The IRS website is a wealth of knowledge if you're unsure about your next steps. A tax expert can assist if this is not the case.
If you are unemployed, how can you generate money on the side?
If you are jobless and want to find cash-paying jobs to supplement your income, the process is exactly the same as if you already have a job. Even so, it can be advantageous for you because it might provide you more freedom to accept paying jobs during business hours. A person who must work during office hours can find it more difficult to get a pet sitter if they need one while they are at work, for instance.
However, if you don't have a job right now, this can be a simple method for you to intervene and rescue the day. In a similar vein, if you're a stay-at-home parent and aren't working as a result, running an in-home daycare as a side hustle may be ideal for securing time with your own children. In light of this, it is obvious that having a jobless status is advantageous. Having said that, if you don't have any other sources of income, you should exercise caution when taking cash-paying jobs that can need you to make an upfront equipment purchase. You might need to bring your own lawnmower if you're looking for jobs that need you to mow yards. Your financial situation, the cost of the equipment, and the price you want to charge for your services will determine whether or not you make this a wise financial choice when you have no other sources of income.
50 Highest Paying Under The Table Jobs For Cash
Unfortunately, the majority of under-the-table jobs pay very little. Consider it: if the job pays well, it wouldn't strictly be considered "under the table," would it? It is preferable to pay taxes on a high-paying job than not pay taxes on a job that pays less if you want to avoid paying taxes (which we established is illegal). Given that, these are some of the under-the-table jobs with the best income if you're genuinely interested in learning how to make money.
Making & Selling Products
Construction Worker
Reseller
Makeup Artist
Although these are some of the top-paid jobs, the other jobs on this list also pay well. Let's start by learning where to look for jobs that pay under the table.
Where To Find Under The Table Jobs? – Full Review
You need to know where to look for these jobs before we get into this long list of off-the-book jobs. Asking family and friends whether they know of any jobs that are open is, in all honesty, one of the finest methods to find cash-only under the table jobs. Check out the trusted Craigslist if you're genuinely trying to find under-the-table jobs close to where you live. On Craigslist, you can find a number of well-paying direct-hire jobs. Check out Oodle and Hoobly as well. You can find jobs for quick cash on numerous gig marketplaces, including TaskRabbit and Fivver. Let's move on to the numerous ways to earn extra money while working for free.
Tutor Off The Books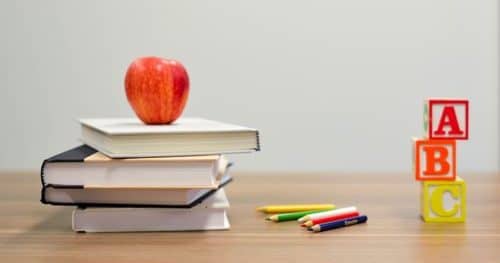 Being a tutor is a fantastic undercover profession for college students, teenagers, or anyone in reality. If you excel in a certain area, such as math or history, you can tutor a student who needs assistance and earn some additional money. Being a tutor is a fantastic off-campus profession for students that pays cash! You can start your own business as a tutor or work for organisations like VIPKid, Chegg, Skooli, etc.
Make And Sell Products
Making and selling your own products is a lucrative business you may launch on your own. However, it takes a lot of effort and money to earn a respectable living at this job, but the payoff is unquestionably substantial. Products can be manufactured and sold physically in-person or by shipping them to clients. You can launch an Etsy shop or create a website to make things easy for yourself.
Babysit Under The Table
Being a babysitter is one of the best under-the-table jobs you can obtain that pays well. It's just the way things are, but babysitting definitely caters more to females than to males. So… if you are a female then this is one of the best jobs that pay under the table! Babysitting can be the ideal option for you if you're searching for the top "cash earning jobs near me"! Additionally, you can search for babysitting jobs on websites like SitterCity, Care.com, or TaskRabbit.
Petsitter
If you're not quite ready to watch children, perhaps taking care of pets is more your style. The best part about pet sitting is that both sexes can do it well as a job. Look at Rover for current opportunities to work under the table for some extra money pet-sitting! According to Rover, you might earn up to $1,000 per month working there! Although not enough for a full-time career, if you are up for it, this can be a terrific side business.

Related Post: How To Make Money Without Investment
Become A Dog Walker
If caring for animals is not something you are interested in doing, perhaps walking dogs is. This is without a doubt one of the best cash-paying occupations that youngsters and teenagers may have behind the scenes. Simply ask your neighbours if they are in need of a dog walker, and then establish a fee that is fair for your services. In addition to that, you can distribute flyers all around the area. Or… Check out the dog walking jobs available on Rover.
Construction Worker
A job in construction can be suitable for you if you are skilled with your hands and don't mind doing some manual labour now and again. It is one of the most difficult jobs on this list, but it also has one of the highest pay rates behind the scenes! There are certain construction projects that pay in cash, which is convenient if you want to avoid reporting your income.
Mechanic
Being a mechanic is another manual labour position that you might choose to make ends meet. You could get some tools and work in your backyard if you're a proficient mechanic. Simply offer your services to people you know, and you'll soon find yourself working nonstop because word of mouth travels quickly. One of the best off-the-books occupations you can do is this one because you get paid in cash!
Start Reselling Items
Becoming a reseller is an awesome job you can start right away without waiting to be hired. If you don't know what a reseller is, they are just people that buy things and then resell them for more money. It's that easy! You can buy items at garage sales, thrift shops, and Facebook Marketplace, then resell them to other people. Sell the goods locally or online at eBay. It's one of the best occupations where you can work for yourself and make money! Rob and Melissa, two of my pals, make over $100,000 doing this.
Makeup Artist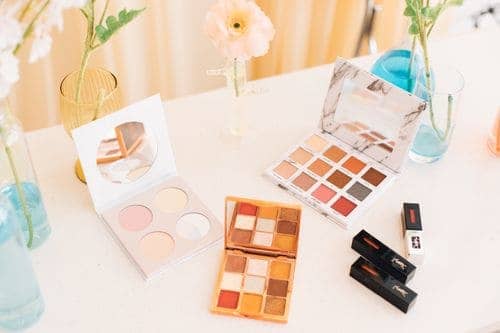 Being a makeup artist is a job that has the potential to be both enjoyable and lucrative. You can earn money by becoming a makeup artist and providing your services to other people. It's a terrific way to make money behind the scenes, and it has the potential to evolve into a highly lucrative business. There are a lot of makeup artists that started off making very little money but are now worth millions.
Car Washer
Even if the salary isn't quite huge, this is an excellent side gig for some extra money. All you need to do this is some rags, a bucket, and some soap. Simply offer your services to neighbours in the area to earn cash for cleaning automobiles. Although you won't make much money, it can be an excellent way to get cash quickly if you're in a tight financial situation.
Freelance Writer
If you enjoy writing, then why not try to make a living at it? There are a lot of media outlets and blogs out there that are looking for new content to add to their websites, and they are willing to pay a decent sum for it. To become a writer for one of these websites, all you have to do is submit an application, and then you may work from the convenience of your own home. After that, you will have money! It is one of the best professions that can be done from home and pays below the table. Check out this fantastic course on how to make your first $1,000 from freelance writing that was put together by my good friend Lisa.
Web Designer
You can become a web designer and get compensated for your services if you have some talents in developing websites. All you need is some experience in the field. You can make some money by taking advantage of the fact that new websites are continually being created, and since not every website owner is an expert in website design, this presents an opportunity for you to do so. Check out TaskRabbit, an online marketplace where you can offer your web design talents and take on jobs. Are you interested in pursuing a career as a web designer? Then you should definitely consider enrolling in this web design class.
This class is very reasonably priced in addition to being jam-packed with all of the knowledge that you want.
Plumber
Being a plumber is a manual profession similar to that of a mechanic that you can do in order to get some cash. Being a plumber is a career that requires you to get your hands dirty, but if you have the right abilities, you may make a respectable amount of money from doing this work. It's one of the best professions that you can do behind someone else's back and get paid in cash. On Craigslist and other websites offering jobs of a similar nature, it is possible to get paid in cash for plumbing work.
Become A DJ
If you have some musical ability, you can consider becoming a DJ so that you can play music at parties and earn money doing it. For this employment, you will need to make an investment in certain pieces of equipment; nevertheless, the compensation for this job will be paid in cash. If becoming a DJ is something you're considering doing, you should first determine whether or not it's a good fit for you by doing some study. For those who have a passion for music and want to make some extra cash, this is one of the best occupations out there!
Hairdresser/Barber
If you are a talented barber or hairdresser, you may find customers who are willing to pay cash for your services. You can either rent a space in a salon or barbershop or set up a workstation in your home. There will always be a demand for haircuts, so you'll attract loyal customers willing to pay in cash! Additionally, you might pick up some advice! One of the few jobs still solely pays in cash! This job may be ideal for you if you're searching for "cash paying jobs nearby"!
Magician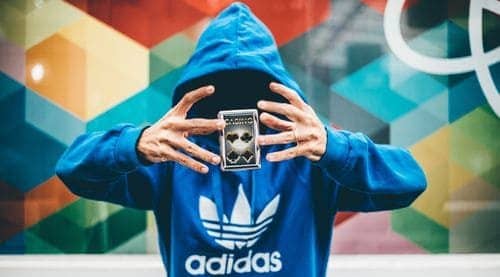 Being a magician is a great way to generate some extra money while still having a lot of fun and being interested in what you're doing. To bring in some income, you may put on a performance at various gatherings and parties. Having said that, it is rather challenging to make a living as a magician, at least in the beginning, so you might want to consider doing this in addition to one of the other jobs on the list.
Performer
Performing can also earn you a respectable income. Although this is a broad definition, performers including dancers, singers, artists, comedians, etc. can be included. There is no assurance that you will make money from street performances, but if you're short on funds, you can be a street performer and people will donate to you. However, paying performers might be profitable. For instance, you may perform at gatherings to earn money.
Nail Technician
Becoming a nail tech is a chic way to earn money off the books. You can receive the tools you need to do the job after earning your certification as a nail technician. You can work from home and get paid in cash by your clients.
Wax Technician
You can train to become a wax technician and offer to pay individuals to have their bodies waxed. This requires skill, but all you need are the wax and strips to get started. Set up a station in your home to take clients and have them pay you in cash.
Cleaner
Becoming a cleaner is one of the best under-the-table careers you can pursue. For money, you can offer to clean people's homes! Being a cleaner might be a labor-intensive and unpleasant profession, but it pays well. Visit Handy to conveniently discover cleaning jobs and to earn up to $22 per hour as a Handy cleaner!
Driver
The best thing you can do to get some additional cash is to work as a people-driver. Yes, you can drive for Lyft or Uber, but it hardly qualifies as illegal work, does it? The undercover method is to take on driving jobs that aren't legal or become someone's personal driver. On Craigslist, you can locate lucrative driving jobs that pay under the table!
Gardener
Become a gardener or landscaper and seek out jobs that only pay in cash, as that is one of the best undercover professions you can do. All you have to do is get the tools you need for the task and begin finding clients who will pay you for your service. Begin by gaining consumers in your immediate area before extending. You can advertise your services online, on Craigslist, or with some fliers. Since you are dealing with actual paying clients, this is one of the best under-the-table jobs out there!
Interpreter
Being an interpreter is one of the best under-the-table jobs you can undertake if you speak multiple languages. There are various situations where someone might require an interpreter, and you might profit from them. All you need to do is sell your services because you already have the one instrument you need to complete the task.
Junk removal
Consider beginning a junk hauling business if you have a truck and would want to earn some additional cash. For this, a pickup vehicle will suffice; a large truck is not necessary. All you have to do is remove the trash from people's hands and dispose of it for them. Find out more about rubbish removal here.
Odd Jobs
You should investigate gig sites if you don't want to commit to a single work and prefer to take odd tasks here and there. If you look for "under the table jobs near me," gig sites are ideal for you. Check out TaskRabbit and Craigslist for odd projects you can take on for some extra cash. Since you never know when you'll find work, taking odd jobs isn't stable, but it's a nice way to get some quick money working under the table.
Personal Trainer
If you enjoy working out, you might want to think about working as a personal trainer to earn some additional cash. Due to the ease of finding clients and the reasonable hourly rate of $50, this can be a very lucrative off-book employment! When you first start out, you might not make much money, but as you get more clients and expertise, your pay will increase dramatically. Although becoming certified as a personal trainer is preferable, it is not a must to begin finding work.
IT Tech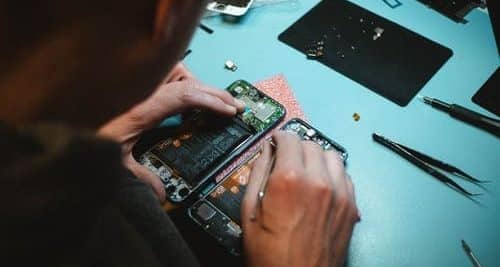 You can work as an IT repair technician to earn money if you are skilled with computers, smartphones, printers, or other technological devices. There are a tonne of people using multiple gadgets, making this a fantastic off-book employment. In actuality, the typical American only uses about 8 devices! As a result, you might get paid when these products malfunction or break. On Craigslist, TaskRabbit, your own website, or merely by word of mouth, you can advertise your services.
Cleaning Jobs
Consider working as a janitor to earn some extra money if you don't mind getting your hands dirty. You can opt to work for organisations that don't require much information from you so that you can remain anonymous. Be aware that the graveyard shift is when many of the under-the-table janitorial jobs are available. However, if you're short on money, it might be a good job.
Delivery
You may do a wonderful job by working as a delivery driver. Deliveries are needed everywhere, therefore this satisfies the need for "under the table work near me." You can deliver meals for restaurants or for delivery services like apps. Use delivery apps like DoorDash or Uber Eats to earn money while working at your own pace! If you have a car, it might not be the highest paying employment, but it might be a wonderful side business.
Repair Upholstery
Why not launch your own upholstery business if you are skilled at fixing chairs, sofas, couches, etc.? These objects can be upholstered for folks for payment! A few simple tools and the necessary skills are all you need. One of the finest jobs where clients are willing to pay cash under the table is one where you work for yourself and directly with clients.
Become A Sports Instructor
If you excel in a specific sport, you can work as an instructor and earn money doing it. People are willing to learn, and if you have the necessary skills, they will pay you to teach them! You can be a private instructor or become an instructor for full teams.
Dance Teacher
Besides teaching sports, another well-paying position is teaching dance. Whether it's for recreation, a future career, exercise, etc., many people are willing to pay for dance classes. If you possess the necessary abilities to become an instructor, you can receive a piece of the action. Additionally, there are numerous dance genres, but not all of them are necessary to teach.
Become A Music Instructor
The best under-the-table employment you can have is teaching individual piano lessons. There are music classes available, of course, but some students benefit more from one-on-one instruction, and you may capitalise on this. If you are skilled at a particular instrument, see if anyone is looking for a music teacher on Craigslist, TaskRabbit, Fiverr, etc.
Appliance Repair
If you are skilled at fixing things and working with your hands, you can fix appliances for cash. Most individuals rather pay some money to fix their equipment than acquire a new item. So… You can charge folks money to fix their appliances if you have experience doing so. All you require are the appropriate tools and abilities. Then you may search for jobs on TaskRabbit and Craigslist.
Start A Moving Service
The best under-the-table job you can have is starting a moving company. This is a terrific job you can start right away if you have a truck! People move frequently, and since the majority of them don't own a large truck or pickup to transport all of their belongings, they either need to hire a moving company or rent a truck. If they decide to do so, you could be the person they select to pay. Even though it requires a lot of labour, it's a scalable enterprise that allows for substantial financial gain.
Sell Metal Scrap
Selling scrap metal is a terrific way to get extra money. This may be what you're looking for if you're searching for "cash jobs close to me." Scrapping metal would require a lot of work, thus I believe it would be better suited as a side hustle. Simply collect some trash from your neighbourhood and sell it to a scrapyard to start selling scrap metal for a profit. Although selling scrap metal can bring in $1,000 a year, it is a little tedious work. One of the best jobs that only pays in cash under the table is selling scrap metal.
Become A Personal Assistant
Being a personal assistant is a job where you can earn well. Due to the intimate nature of the work, this job isn't the most "under the table," but it is still a well-paying profession that may be done secretly. On Craigslist and other job sites, you can find positions for personal assistants.
Musician
Why not use your talent to earn money if you are a talented musician? You can perform as a musician and get paid for it at establishments like bars, restaurants, events, and parties. It's a fantastic and enjoyable under-the-table profession that pays well in cash. All you have to do is search for jobs on websites like Sonicbids, The Bash, and Craigslist.
Any Job That Accepts Cryptocurrency
This is quite dishonest, I know, but if you truly want to stay off the radar, you can find any job that pays in cryptocurrency. This is why A payment mechanism using cryptocurrency is essentially untraceable. Therefore, receiving payment in bitcoin is the best option if you genuinely want to remain under the radar for any reason. Simply look for positions that pay in cryptocurrencies and apply if you're interested. Although cryptocurrency is a brand-new and interesting area of technology, nobody is quite sure where it will end up, so use caution. You'll need to get your own personal wallet for this, not one from a traceable exchange.
Tour Guide
You can work as a tour guide to earn money if you reside in or close to a popular tourist destination. Either work with a travel operator or find your own clients. Simply give a tour and be paid for it!
Artist
If you have artistic aptitude, you can make some nice money by selling your artwork. Selling your artwork is a fantastic undercover job you can undertake to earn money. Your artwork can be sold in person, online, via social media, etc.
Bartender
Being a bartender is another fantastic off-the-books job you may have provided you have the necessary qualifications. Bars and restaurants are good places to find work. Being a bartender can be a terrific job because there are constantly openings. Just make sure you're a trained mixologist or have experience.
Massage Therapist
Obtaining clients as a certified massage therapist will allow you to work for yourself. It's possible to set up a workstation in your house and charge clients for massage sessions. It's a fantastic job that you can do off-the-books and earn a lot of money at.
Baker
If you are talented at baking, you can make treats for others and sell them for a nice profit. Almost anything can be baked, and you can sell your creations to anyone looking to buy some treats. Start social media profiles to showcase your work and provide contact information so that customers may get in touch with you. This is preferable. To make it even more professional, you can construct a website!
Caterer
Consider working as a caterer if you need some extra cash. To earn some extra cash, you can accept various engagements at events and parties where you can serve the attendees. Because you have to wait for events or parties to get gigs, it's not the best employment on the list. But if you want to earn some extra cash, this might be a terrific side job to undertake.

Social media is one of the most popular technological platforms in the modern day. Many people have found popularity thanks to social media, and many more have successful companies thanks to it. What does this entail for you then? Well… Large social media users and business owners frequently want assistance with account management. You have the ability to do this and earn well as a social media manager. I wholeheartedly recommend enrolling in this fantastic course if you're interested in working in social media management!
Housesitter
To become a house sitter is an incredible off-the-books profession. All you have to do as a house sitter is remain in other people's homes and essentially ensure nothing bad occurs. The owners may assign you to some menial duties, but you can earn significant money with almost no effort! Visit websites like MindMyHouse, Sittercity, and TrustedHousesitters, for example.
Earn Money Through Survey Websites
A fantastic approach to get some side cash is to complete surveys in your leisure time. What could be better if you're seeking for "cash jobs near me" than working from home? Although you won't make a lot of money through survey sites, it's a fantastic method to supplement your income. A good way to generate money while watching TV, lounging around, bored, on the bus, etc. is through survey websites. Look into survey websites like Survey Junkie, ySense, Swagbucks, and PaidViewpoint.
Sign Worker
Consider working as a sign person if you need money now and are looking for a side gig. If you're not familiar with the term, sign workers are the people you see driving who are either wearing or waving signs. Of course, it's not an ideal work but hey it's one of those occupations that pay under the table in cash.
Tattoo Artist
If you have the necessary skills, you can work for yourself and earn money by tattooing individuals. You can hire a space or set up a workstation in your home to begin accepting clients. People will pay a sizable sum of money to get a tattoo, and as their tattoo artist, you can make some nice money.
Tailor
Are you skilled at mending garments and sewing? If so, you can consider working as a dressmaker or tailor to supplement your income. You can design clothing and sell it, or you can edit clothing for customers. It's a talent that can land you a respectable off-the-books position.
Farm Work
Farm work is a challenging but lucrative under-the-table employment. Yes, it requires a lot of labour, but if you need to make money, this may be the position for you. especially if you are in a region with a limited selection of employment opportunities.
Personal Shopper
Being someone's personal shopper is a fairly simple off-the-books service you can conduct for them. You essentially just pick up stuff for people as a personal shopper. Most likely, you'll be picking up groceries and other necessities for customers. You can either work for Instacart or try to find these jobs on your own. With the fantastic software Instacart, you may serve as people's personal shopper. If you're interested, look into being a personal shopper and have a look at Instacart as well. With Instacart you get to select your own hours, so you can work whenever you want!

Voice Over Service
Due to podcasts, audiobooks, and other audio-based media, there are professions available that only require your voice. To earn some extra cash, you can read scripts or even host podcasts for bloggers and businesses. It's a fantastic under-the-table job you can perform from the convenience of your home! For similar jobs, look on websites like TaskRabbit and Fiverr. It's a distinctive position that pays well.
Become A Transcriptionist
Transcription jobs, on the other hand, require taking audio files and turning them into written text. This is a fantastic side job that you can complete at home on your own schedule. The only thing you have to do is listen to the audio files that will be provided to you before typing the words in text format. It's that easy! I suggest completing this free course if you want to earn money as a transcriptionist.
Data Entry
Data entry jobs are among the most well-liked under the table positions available. Jobs requiring data input are pretty much what they sound like; you take information provided and type it into a spreadsheet, graph, etc. The person who posts the job will provide you with the necessary instructions, and that's about it. With an internet connection, data entry is a really simple task that you can perform from any location. Although it doesn't have the best pay off the books, if you need some quick cash, this may be the work for you.
Consultant
The title "consultant" is extremely broad, but that doesn't make it a bad job to have. If you have the necessary skill set, you can be a consultant for just about anything. There are consultants in the fields of finance, marketing, physical fitness, information technology, etc.
Become A Cook
If you can cook well, you might be able to find some under-the-table work. Being a chef at a restaurant is certainly not illegal, however you can work off the books as a cook for events and parties. You might establish a cooking business and offer to prepare meals for clients that require them for special occasions and celebrations. Alternatively, you might work as a personal chef for clients.
Flyer Carrier
Getting a work as a flyer carrier won't be the best or most thrilling job ever, but it will pay you some money when you're short on cash. All you need to do for this job is just hand out brochures to folks, that's it! If you're looking for "cash jobs near me," there are plenty of companies that are disregarding the market. However… It's a really dull and low-paying work, but hey, if it gets you paid, don't write it off. One of the best cash-only undercover jobs is handing out flyers, not because of the income but rather because of how "off the radar" you are.
Pet Trainer
Why not pursue a career as a pet trainer if you are good with certain animals, like cats or dogs? One of the finest undercover careers is becoming a pet trainer because you work for yourself and get paid largely in cash! Of course, you must possess the necessary talents, but once you have, all that remains is for you to draw in customers. On websites like TaskRabbit, Craigslist, Care.com, Angie's List, etc., you can advertise your services.
Digital Marketer
As long as there are businesses, good old marketing will never go out of style and marketers will always have a role in the world. In today's information technology-driven economy, companies of all sizes use technology to draw in and retain customers. So… You may train to be a digital marketer, study all the top strategies for internet marketing, and then start charging clients for your knowledge. These days, it is a fantastic way to make money! Starting with smaller companies will allow you to advance as you gain more experience.
Snow Removal
Shovel snow for neighbours as a seasonal but relatively easy method to earn some extra money off the books. Even though shovelling snow is a seasonal job, you can earn a respectable income in a short period of time. You only need a shovel, that's all! Ask folks in your neighbourhood if they need their property shovelled and advertise your cost as you go around. Kids can also work here outside of the classroom!
Programmer
Many employment are available to you if you are a good coder! As a programmer, you can create programmes for individuals, work with huge corporations, assist other programmers with their code, etc. It's astounding how many ways there will be for you to make money! In light of this, you must be a very skilled programmer in order to earn a living on your own. There are numerous programming languages. You don't need to be an expert in all programming languages to earn money, but you do need to be particularly good at one or a few of them.
Affiliate Marketing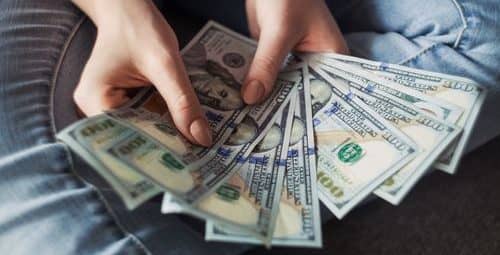 Become an affiliate marketer for one of the finest methods to earn extra money. If you are unfamiliar with the term "affiliate marketer," it refers to a person who uses links to advertise services and goods in exchange for compensation when someone uses those links to join up for those services or make purchases. You will get compensated for telling people about the goods and services you adore!
As an affiliate marketer, it's ideal to have a blog or YouTube channel, but you may always just utilise social networking platforms to post your affiliate links. Just look up affiliate programmes you're interested in joining, then start spreading the links. I highly recommend taking this course to learn how to become a successful affiliate marketer since affiliate marketing is a great method to generate money online but you do need to learn how to do it correctly.
Quick Rentals
Why not rent out a room or more of your home if you live in a tourist-heavy area and have extra space? You could earn money doing so. Since most visitors are searching for short-term lodging, renting out a room or two for a few days and then doing it again is a terrific method to make money. It's not the ideal way to make money because you cant always bank on people renting your place but it can be a nice side income. In order to earn money, you can also use Neighbor to keep stuff for other people in your unused area.
Handyman
One of the oldest professions, and one that is still very vital to everyone. But here's the thing: reputable businesses overpay for straightforward fixes. If you're skilled at fixing things, you may earn a lot of money. You probably won't have to go very far to get job, either.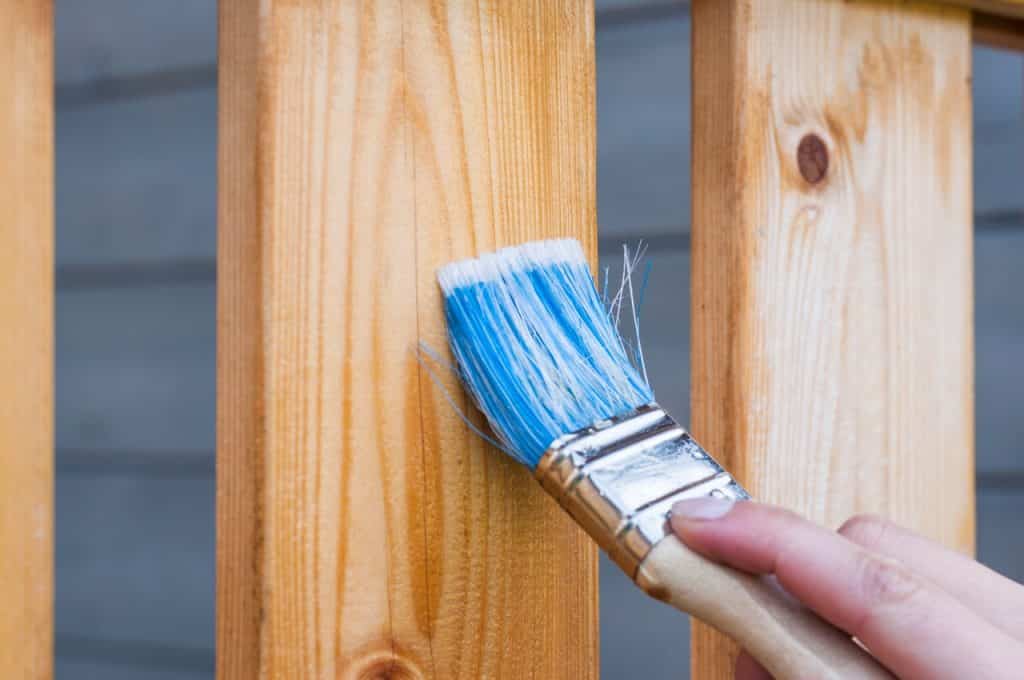 You may post your services there or go via local Facebook groups to locate these jobs. A flyer with your contact information and a list of the services you provide may be printed out and distributed across the area. It's a tried-and-true strategy from the past. Signing up for a website called Taskrabbit is a new school method of locating jobs. This is a freelancing business that IKEA and other retailers use to connect individuals who need help assembling furniture with competent professionals like you. (Such as Uber for handyman services around your home, etc.)
Babysitting
Babysitters are needed by parents as long as there are children in the world. Facebook and Care.com are both excellent resources for those seeking for babysitters. I've heard that parents don't frequently search on Craigslist, but you might be able to post your availability to sit there. Perhaps you won't even need to search online. Just ask your friends and relatives. Most likely, you'll locate anything immediately!
Depending on what you hope to achieve, this can be a one-time or recurring event. In areas like New York and California, you may make between $10 and $15 per hour—or even more. Even if you have to work fewer hours than you'd want to, the money is typically reliable and decent. If you enjoy working with kids, this can be the ideal job for you because it will pay you in cash at the end of the day.
Cleaning Jobs
Who among us like doing the housework? Very few people… However, if you need cash quickly, this is an excellent option to acquire it. If you reside in a city, you'll notice that Craigslist has a lot of postings for people offering cleaning services. To be able to complete these jobs, you do not even require professional cleaning experience. A small bit of motivation and a willingness to put in the effort are all that is required. If a post instructs its members to carry their own supplies, such as
Vacuum
Mop
Cleaning supplies
Etc
Pet Sitter
The care of other people's animals is one of the most typical "under the table" jobs. Many people who work full-time decide to have pets, only to later find that they need assistance with things like walking and feeding the animals. If you enjoy spending time with animals, this position is ideal for you. You should have no trouble making up to $50 in a single day.
If you play at least two to three performances every week, you should be able to generate a respectable income from your side engagements. The best thing is that, in comparison to the other jobs on our list, it's not too difficult (and may even be enjoyable!). Additionally, getting started is quite simple and uncomplicated. Simply join up with Rover, and you're good to go! You may immediately start working as a pet sitter.
Farmer's Market
Although this choice isn't going to be on every list, you should still consider it. There are farmer's markets in practically every city and village. Some only occur once a month, while others happen more frequently. A farmer's market offers two methods to profit: First, a stall owner who is overworked could recruit you. For straightforward tasks like ringing up customers or loading and unloading a vehicle, these occupations often pay in cash.
OR…you may hire a table and sell stuff there. You don't always have to sell fruits or veggies; you may also offer homemade goods like sauces or crafts. This may be a consistent source of income if you enjoy gardening or have a creative side.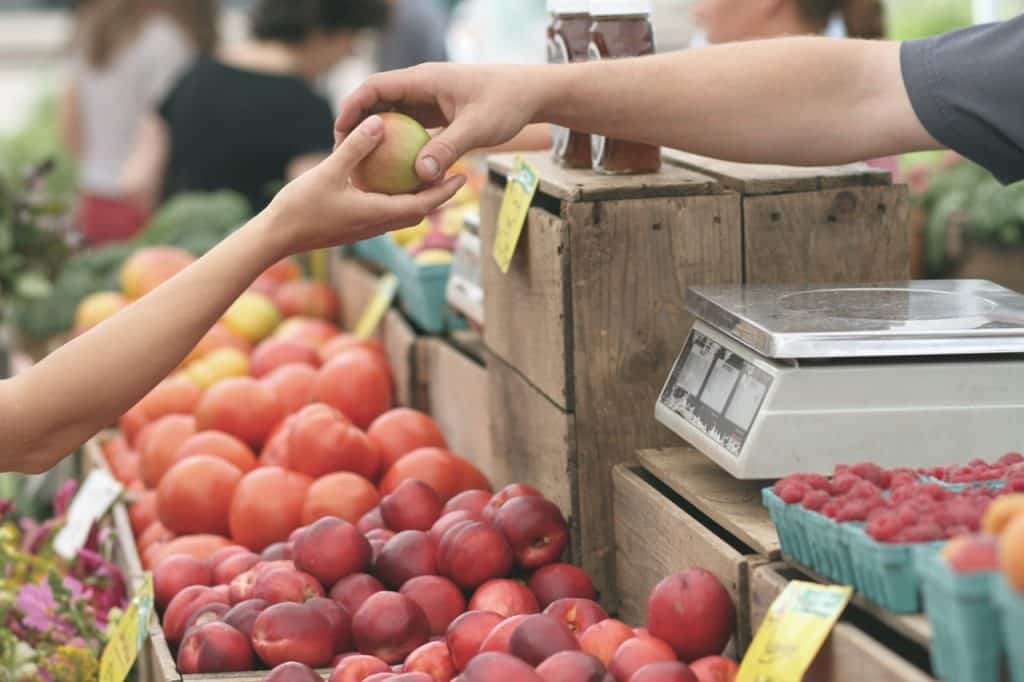 On the other side, you may lease a table and make a sale. You don't always have to sell fruits or veggies; you may also offer homemade goods like sauces or crafts. This can become routine if you have a creative streak or enjoy gardening.
Interpreter
Do you have any other language skills? If you can, it could bring in some cash. Interpreters are constantly in demand from both individuals and organisations. For this kind of employment, you might search online for freelancing opportunities. If you hold a language certification, things can become even more formal, which would include earning more money. If you do an excellent job the first time, businesses could hire you again and again. The fact that this profession pays so well is by far its finest quality. You might be able to earn a solid living with your second language depending on the state and the business employing.
Tutor
What a fantastic idea it would be to earn some additional money by just sharing what you already know. In fact, when you instruct, you will accomplish just that. You could teach a pupil if you are talented in math, history, literature, science, or any other academic field.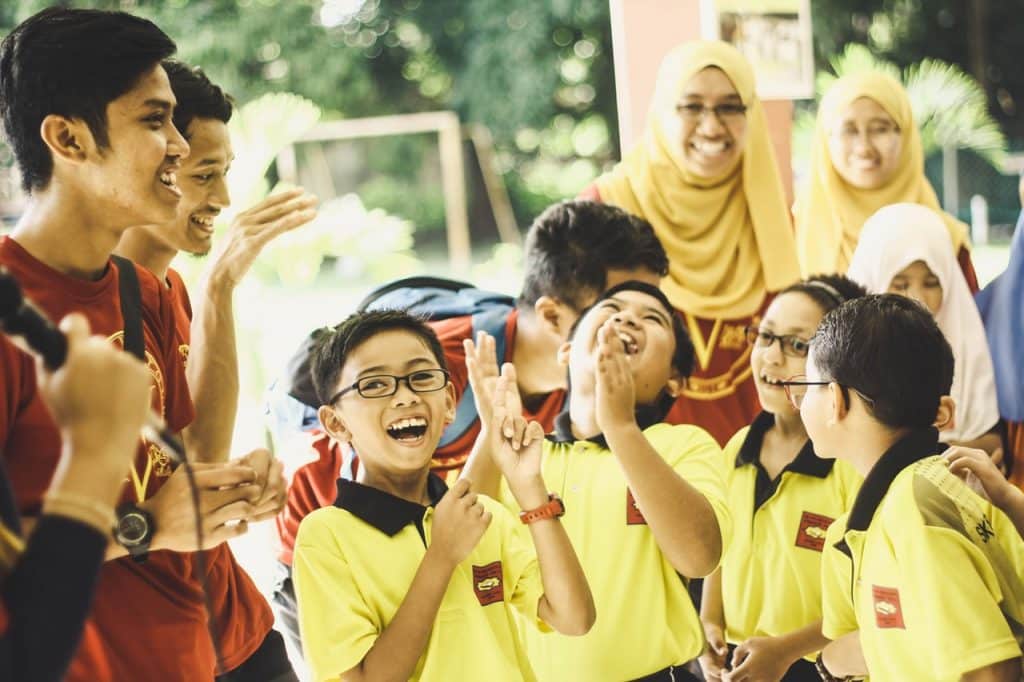 Many children require additional assistance outside of the classroom. Such employment can be found on Facebook or Craigslist. You might tutor children not just for academics but also for extracurricular activities. You may merely inquire around to relatives and friends, like you would for babysitting, to locate your first pupils.
The only prerequisite is that you should be proficient in the subject matter you are coaching. One of the finest methods for children to gain money is through tutoring. Here are some other options for children to earn extra money.
Music Gigs
Many people have the misconception that producing music cannot be profitable, however this is untrue. You might be able to locate a gig in the area if you can play an instrument. Bands and musicians are often needed by bars, but you might be able to get employment with businesses or individuals hosting birthday parties or wedding receptions.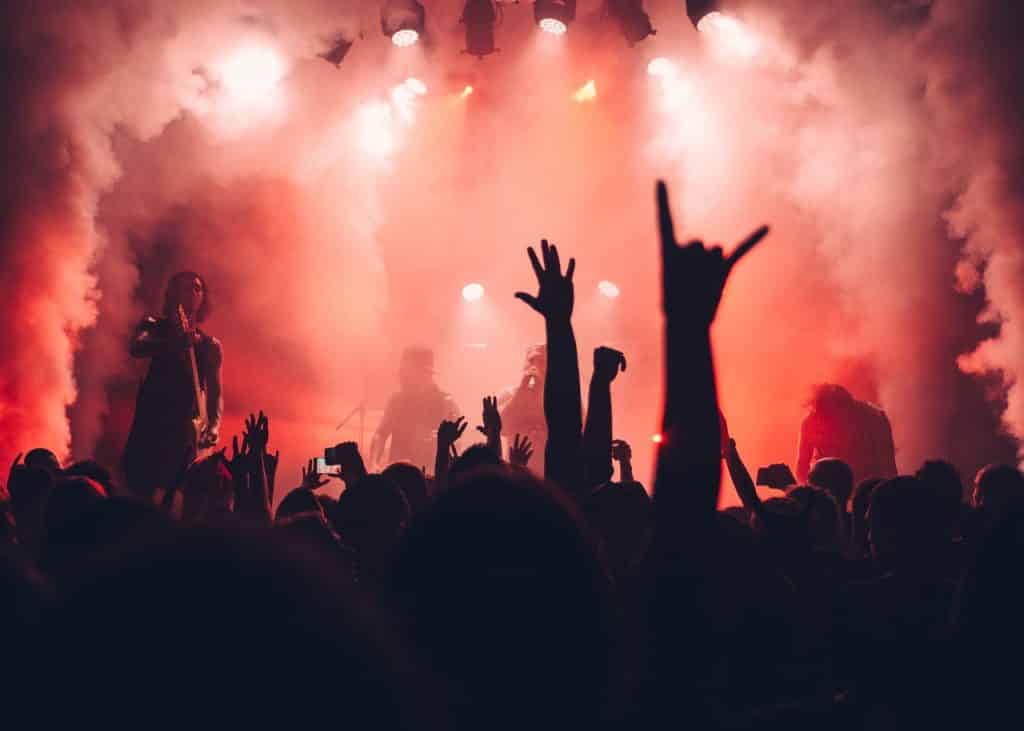 Simply go to the neighbourhood bars in the afternoon when they're not quite open to customers or when it's quiet if you can't find anything online. Display your abilities and sell your services. Bring a schedule of your availability and the amount you're seeking… and you could locate anything quickly. You should be prepared to show people some samples, either online or on YouTube. In a single concert that would last a few hours, you may earn up to $100 in addition to free beverages. Who wouldn't want it, right? Did you know that you may earn money while enjoying music?
Gardening
Simply go to the neighbourhood bars in the afternoon when they're not quite open to customers or when it's quiet if you can't find anything online. Display your abilities and sell your services. Bring a schedule of your availability and the amount you're seeking… and you could locate anything quickly. You should be prepared to show people some samples, either online or on YouTube. In a single concert that would last a few hours, you may earn up to $100 in addition to free beverages. Who wouldn't want it, right? Did you know that you may earn money while enjoying music?
Photography
The average person cannot afford the extremely expensive prices that a professional photographer charges. Due of this, many individuals look to independent photographers to document their significant moments. If you have a good camera and an eye for photography, you might be able to make a steady side income. These jobs are quite widespread and typically pay well.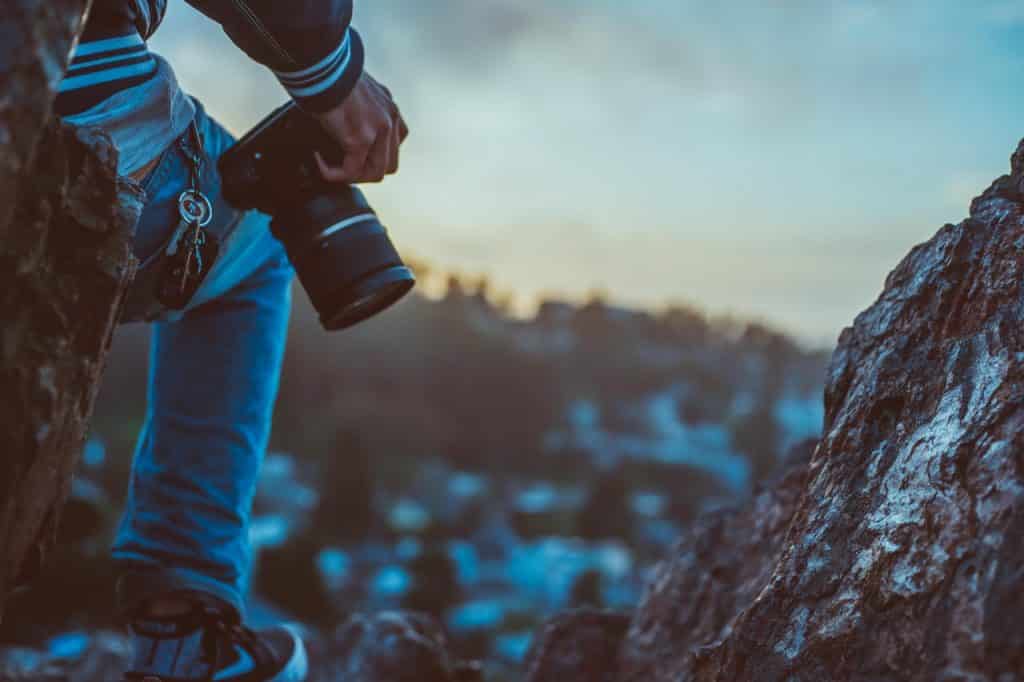 A portfolio would need to be created, which is not difficult. Just make a straightforward website, or even a Facebook or Instagram account, and post all of your work there. Even if it's a little more difficult to succeed than some of the other items on this list, due of the great demand, it's still worthwhile. Additionally, it's a rewarding undercover job that may get you some quick cash for a half-worth day's of effort. Additionally, you'll have a lot of pictures that you may market to generate passive income. Look at these other positions that pay more than $20 an hour.
Yoga Classes
If you can teach yoga, you can earn a tonne of money because it's so well-liked. You must be thinking where to look for side jobs as a yoga teacher. You don't need to look for a job, more like look for the audience. Send out a post to Facebook groups or tell your friends about it. To hold your class, you'll need room. It may be done at your house or a nearby park. People have the option to make weekly or monthly upfront cash payments. It is the ideal option to earn your income while maintaining your health.
Make Money on Reddit
Reddit is a forum-like website with a tonne of conversation subjects and a tonne of subreddits with shady employment offers. On /r/WorkOnline, there are a number of short-term jobs that can be completed from home, including web development, graphic design, and more.
Some subreddits to use to make money on Reddit include:
/r/beermoney – best for locating paid surveys and cash making apps
/r/signupsforpay – best for signing up for apps and getting paid or posting your individual affiliate hyperlinks
/r/ForHire – best for locating employment
/r/WorkOnline – best for locating on-line jobs
/r/WallStreetBets – best for making YOLO bets within the inventory market
/r/Freelance – best for getting ideas for freelancers
/r/Startups – best for rising your startup
Use this Beer Money guide to understand how to navigate these subreddits and how they operate. Unfortunately, the subreddit r/ForHire does not offer assistance for odd jobs and gigs outside of a major city. Reddit is a fantastic resource for job hunters to locate ads. Making money on Reddit has taken up along with the advent of the gig economy since it is simpler than attending job fairs.
 Sell Your Hair
Even while it can seem a little suspicious, it probably isn't what you think! There are several businesses like BuyAndSellHair.com that will compensate customers with respectable prices for their naturally grown hair. There is no better moment to make your own long locks into extensions and sell them online since there is a greater demand than ever for long, glamorous hair. All sorts of hair are now listed on BuyAndSellHair.com for prices ranging from $400 to $800.
If you're willing to part with your hair, you'll be astonished at how much you can earn.
Even better, if you're not ready to make such a significant change, why not get in touch with local hair salons or freelance hairstylists, ask if they need a hair model, and offer your services for a set fee? In this way, you aid someone's company, receive a free haircut, and profit from it too!
Rent Out Your Parking Space
Finding a parking spot at the end of the day is something that worries nearly every motorist, especially those who live in built-up areas. Most people arrive at their homes at the same time. Each drive is a race to see who can fill the few places available, making it difficult for those who arrive late to find a place to store their car overnight. As a result, many homeowners who don't have a driveway will actually spend money on a parking place outside of their house.
If you fall into this category, consider parking your car to the side and using websites like Neighbor.com or SpotHero to rent out the space and earn a little additional cash. The thrill of arriving home after a long day at work to find the ideal place waiting for them without having to sped down the freeway is something that so many people would pay for. Why not do this, making sure that your car has a dedicated location, and then earn free money by practically doing nothing?
Become A Life Model
Many painters draw inspiration from the human body to produce remarkable works. And the ability to draw flawlessly from life is a talent that many people would adore having. You might help these individuals or groups out by providing a life model service in this situation. You also don't require a supermodel's physique. In fact, the better, the more natural.
This is undoubtedly a terrific method to make money if you're feeling up to it because there are numerous schools and institutions all around the nation that are searching far and wide for live models for their students to study from and work from. Some models may earn up to $15 per hour simply for holding a stance while standing or sitting still. So why not go in and start life modelling if you're self-assured and liberated?
Sell Plants And Trees
If you enjoy gardening a lot and take satisfaction in raising the best flowers and trees yourself, why not make this a small-town home business? You may help gardens everywhere by adding a little bit of natural beauty by concentrating your efforts on growing your personal garden as well as designating a space to be sold. You may cultivate and care for these gems, such as roses and orchids, then cut them off when they are ready to sale. You can sell the cut flowers in bunches as gifts for friends and family, or you can take the soil-still-intact plants and transplant them in someone else's garden. You are merely converting what you love into money by doing this. What could be more ideal?
House Sit
Baby-sitting and pet-sitting are probably terms you've heard of, but what about house-sitting? This is a far more discrete and straightforward approach to supplement your income while still using your compassion to assist a different family. Many families or couples would much rather have someone take care of their property while they are away on vacation or at work than to leave it unattended. So why not provide these folks with your services? On TrustedHouseSitters.com, house-sitters may locate employment and get paid a very reasonable wage with food and a room typically included in the offer. This second employment serves as both a means of earning money and, in a sense, a little vacation. Who says this work can't be transformed into something far more peaceful with just you and the house and no one to answer to? (as long as everything asked of you is done).
Purchase Plasma
Selling your plasma is a really unusual but lucrative side business idea. I know, it sounds horrible, but stick with me. Essentially, this procedure is having your blood drawn at a nearby facility and having it checked for plasma, a substance that can be utilised to treat highly uncommon ailments. After testing, the blood will really be returned to the body, unlike most blood banks, and you will get a sizable payment. In reality, the test facilities in America compensate those who donate their blood for testing $20 to $50, which is a few days' worth of labour for some.
Make Your Home Available for Filming
You might not even be aware that your house is the one a filmmaker is looking for, but it might be. So why not try your luck by renting out your house and turning it become a movie star? Due to their adaptability and ability to accommodate a lot of activity, those that are larger in size with spacious rooms and outdoor areas tend to be picked more frequently. Don't be afraid to advertise your home simply because it's modest because smaller, more modern homes are still in high demand. Then, using your friends as actors in the set of the upcoming major Hollywood movie, this might be your next party icebreaker!
Printer cartridge recycling
There are locations where consumers may recycle their used ink cartridges for cash at quite a few local companies. Many online applications, like "Infotone," will pay up to $2 for each empty cartridge they receive from a user. If you operate a business or work in an office where printing ink is used frequently and cartridges are just thrown out, this is undoubtedly an excellent method to generate money. Why not profit from them in some way?
Work as a tutor
Many local youngsters require a little additional assistance in order to get great grades in school. The same number of parents want to see their kids achieve their fullest potential, thus they are also prepared to pay for it. Therefore, if you have in-depth knowledge of a certain topic (with Math, English, and Science being the most in-demand), you might assist students by working as a private tutor. Being a tutor may help you make a decent living; some parents will pay as little as $20 an hour (depending on experience) to give their children a little additional knowledge in the hopes that they will pass, all without you having to spend years paying a teaching certificate. You can choose to teach English online utilising platforms like VIPKid or Education First if you'd like.
Rent Out Your Back Garden
Renting out your patch of grass to a group of content campers is a great way to make some extra money if you're a homeowner fortunate enough to live in a forest and have a sizable garden. Holidaymakers all around the world would want to take their families camping, but many feel that the road is a little bit too risky and that some camping grounds demand exorbitant prices for nothing more than to lie on a grass. So, by making this available, you can be sure to generate a lot of curiosity and at least a few customers quickly.
Work As A Private Tour Guide
If you have lived in the region for a sufficient period of time, are knowledgeable about all the top attractions, and actually enjoy the place enough to talk about it, why not work as a tour guide for tourists? Without having to follow a huge group, the visitors may have a more personalised experience, and by hiring a private guide like you, they may be able to see a bit more of the area. And who knows, you may meet some lifelong friends from outside the area or perhaps 'the one' while bringing them to your preferred neighbourhood bar. Who knows who you could run into?
Etsy product sales
Finding items to create and sell on Etsy might be one of the higher paying jobs for you to showcase your talent if you have any type of creative streak. Even while it helps, you don't even need to be skilled at making tangible things. And if you have a talent for that, you have essentially limitless alternatives. People like purchasing handcrafted goods from Etsy, whether it be jewellery, home décor, purses, or everything in between. However, many individuals offer items like online printables (to be used as pages in planners) or other designs, such wedding invitations and menus, if you'd want to keep your ideas on the computer. (And if you're feeling very inventive, you could even combine this with selling photos of your feet for cash—but not in the way you would expect.) The best thing is how large your potential market is. You may make tens of thousands of dollars by having your work on their screens.
Child care
Babysitting is no longer merely a means of income for young people. In fact, parents, many of whom are finding themselves working longer hours than ever before, are in great demand for skilled babysitters. Additionally, if you combine your babysitting and tutoring services, many parents will even pay extra if you have a college degree or speak a second language. To advertise your availability and to explore what could be available in your area, Care.com is an excellent place to start.
Trading in used items
While exploring antique shops and flea markets is enjoyable, turning it into a side hustle is much better. And you can make a lot of money doing this if you have a keen eye for a deal or the skill to repair items that have seen better days. There is virtually always a buyer out there for whatever you are flipping, whether you advertise it on Facebook Marketplace or at a physical market.
Selling produce you have grown
Selling homegrown fruit or veggies may be a terrific additional source of side income if your garden has the room for it. People are increasingly focused on high-quality, regional ingredients, whether it's for sustainability reasons or simply because they taste better. Therefore, if you can provide that, your garden may start earning you that extra money. Just make sure to research any local laws pertaining to food sales, especially if you want to set up shop at an event like a market where there may be health and safety rules to follow.
Tutoring school and college students
You can find someone who wants instruction in practically any topic if you are excellent at it. And although having a professional background undoubtedly helps, it is by no means a requirement. In fact, this is the reason why so many college students who haven't yet graduated are able to supplement their income by coaching younger pupils. There are several websites that allow you to make money teaching online; you aren't even need to limit yourself to in-person tutoring. This gives you a fantastic opportunity to earn extra money because it implies that your potential clientele is practically limitless.
Language training
It is practically a given that someone else will want to learn from you if you speak a second language effectively. As said earlier, there are now a tonne of websites online where you can teach a second language to someone no matter where they are, so in-person language instruction is just half the story. This also holds true if you are an English-only speaker because several websites now allow you to join up to teach English to kids in China. However, the fact that you are not restricted to students who are genuinely enrolled in a school or college makes this potentially more lucrative. Many folks are eager to pick up a second language, whether it's for personal or professional reasons. Therefore, this might be a terrific paying job for you if you can provide them with individualised instruction at their house on a timetable that works for them.
Landscaping
If you have a green thumb and live somewhere where people have enough yard that they need to properly care for it, you might make quite a bit of money doing some landscaping under the table jobs. People frequently have an idea of what they want to achieve but are unable to carry it out, so you simply have to comply with their requests. This could entail doing things like putting grass, pruning shrubs, cleaning up overgrown gardens, and planting trees. You will undoubtedly have to work hard to earn your money because this might be a difficult task. However, given that many of these jobs need an entire weekend to complete, billing by the hour may be a wise choice.
Cutting the grass
Similar to how you may earn your car-washing services, mowing the lawn can be a terrific method to get a steady stream of income. You may create a schedule of jobs that pay cash by negotiating with folks to mow their lawns at the same time every week or so. If you can provide your own lawnmower, you'll be extremely well-liked because not everyone wants to buy their own. And you don't even need to spend a lot of money—just search for a used one on Craigslist, and you'll be good to go!
Under the Table Jobs FAQs
What is an under the table job?
There are cash-only quick-service positions available under the table. These occupations are often available and may be started within a day or a week. This kind of work is resurging thanks to the gig economy. They frequently require little talent and pay little, yet many people find them appealing since you are paid when the task is finished.
Where can I actually find an under the table job?
Knowing which jobs are legitimate and which ones are not can be challenging. Here are some of my preferred starting points:
Facebook groups on Craigslist Consult with relatives and friends
Should I keep track of all the cash? What about taxes?
YES! You must maintain track of the money so that you can ensure that you are spending it properly and that you do not incur tax liabilities. Using Personal Capital is the simplest approach to accomplish this. This software keeps track of all your revenue and cash flow, and if you pick up odd jobs for extra money, it'll make sure you're aware of what you have. Then, using the data from Personal Capital, you may utilise it to make the right tax payments. (Or simply realise that you didn't earn enough money to worry about it.)
Ready to Start Making Cash on the Spot?
There are several opportunities to earn additional income while working full- or part-time. The common items that may be transformed into a side business are endless; all it takes is a little ingenuity, from renting out your parking space to selling your blood. Beyond the ones I've included above, there are many more concepts available. For instance, you may establish a freelance beauty company, get paid-for software, or sell locally sourced desserts.
Final thoughts on whether you should get an under the table job that pays cash
Really, whatever you want to do in your own time can be made into a lucrative pastime with a few simple steps and a little self-assurance. Why not jump in and start earning some additional cash? You never know; the position you accept may turn into a brand-new full-time profession, or you might even quadruple your current monthly wage. How wonderful would that be? Get moving and select the strategy that best suits you; this additional cash may even cover the cost of your upcoming vacation!
Taking on projects that pay cash may be a smart way to enhance your earnings as a means to earn some additional money, whether it's in addition to your full- or part-time employment or even to contribute to your household while you're not currently working. The jobs that fit your schedule and skill set will be the ones that pay you the most money. Subcontracting will also become more and more accepted as a legitimate option for anybody looking to make some additional money as the gig economy becomes more and more prevalent. Just be sure to pay attention to your tax duties to stay out of trouble. Otherwise, there is no end to your prospective profits from jobs that pay money!