28

min read
Top 10 Virtual Mailbox Services: Streamline Your Mail Management Efforts
Streamline Your Mail Management with the Top 10 Virtual Mailbox Services
This comprehensive guide will explore the finest virtual mailbox services catering to a variety of groups, such as travelers, expatriates, digital nomads, and van dwellers. Drawing from my four-year experience as an expatriate, I realized the need for a mail-handling service beyond relying on my parents. Consequently, I've meticulously curated a list of premier virtual address services to assist you in making an informed choice. Each aspect covered will encompass the strengths of the respective services, their availability, pricing structures, and the ideal users they cater to.
A virtual mailbox service extends to you a physical mailing address, facilitating the receipt of letters, documents, and packages. Subsequently, these services forward your mail to your current location, whether that's domestically or internationally.
Fortunately, virtual mailbox services have emerged as a transformative solution, providing an effortless method to remotely manage your mail. Irrespective of whether you lead a hectic professional life, engage in frequent travels, or simply seek to streamline your daily affairs, these services offer a substantial simplification. Within this comprehensive guide, we will delve into the top ten virtual mailbox services, spotlighting their features, advantages, and the ways in which they can optimize your everyday routine.
How Virtual Mailbox Services Work
Virtual mailbox services function by assigning you a virtual address, similar to a traditional mailbox. However, instead of physical mail, these services receive your mail and packages on your behalf. The mail is then scanned, and you're notified digitally. You can decide whether to have the mail opened and scanned, forwarded to another address, or even discarded if it's unwanted.
These services utilize cutting-edge technology to ensure the safety and confidentiality of your mail. With encrypted servers and secure storage, you can trust that your sensitive information is well-protected.
Benefits of Using Virtual Mailbox Services
Convenience: Virtual mailbox services offer unparalleled convenience. You can access your mail and packages from anywhere in the world, eliminating the need to be physically present to receive important documents.
Time-Saving: Say goodbye to sorting through piles of mail. With virtual mailbox services, you can easily filter out junk mail and prioritize what matters most.
Professionalism: For businesses, a virtual mailbox provides a professional image. You can have a prestigious address without the overhead costs of a physical office space.
Package Handling: Virtual mailbox services handle package deliveries too. No more missed deliveries or waiting around for packages to arrive.
Security: These services prioritize the security of your mail. Your documents are stored digitally in a secure environment, reducing the risk of physical loss or theft.
How Does a Virtual Mailbox Work?
When you sign up for a mailing service provider, you'll be assigned a street address within the provider's network. These addresses are designated as registered Commercial Mail Receiving Agencies (CMRAs). This classification allows private businesses to accept mail on behalf of third parties. Once the CMRA receives your mail, they will capture an image of it and forward it to your designated inbox. At this point, you have a couple of options to choose from:
Forward Mail with New Postage: If you wish to receive the physical mail items, you can instruct the CMRA to forward them to your desired address. This typically involves paying for new postage to have the mail items sent to your chosen destination.
Mail Disposal or Shredding: Alternatively, you can opt to have the CMRA discard or shred the received mail items. This can be especially useful for minimizing clutter and ensuring the secure disposal of sensitive documents.
Virtual Mailbox Benefits
Using a virtual mailbox offers a range of benefits that can greatly enhance your personal and business mail management experience:
Improved Privacy: With a virtual mailbox, your personal address remains private, shielding it from public disclosure.
Home-Based Business Privacy: Particularly beneficial for home-based businesses, a virtual mailbox safeguards your home address, maintaining a level of privacy.
Global Accessibility: Enjoy the convenience of accessing your mail from anywhere in the world, ensuring you stay connected even while traveling.
Convenience & Notification: Virtual mailboxes ensure you never miss out on important documents or notifications, providing a convenient way to stay informed.
Efficient Mail Management: Virtual mailboxes facilitate efficient mail management by offering services like scanning, forwarding, and check depositing, helping you streamline your mail-related tasks.
Time Savings: By centralizing your mail and automating processes, a virtual mailbox can save you valuable time that would otherwise be spent on traditional mail handling.
Professionalism: For businesses, having a fixed physical address associated with a virtual mailbox can boost credibility and project a sense of professionalism, which is especially crucial for small businesses and freelancers.
Permanent Address: Relocating, whether within the same country or internationally, doesn't disrupt your mailing address. This ensures continuity and eliminates the hassle of updating your address on official documents.
Incorporating a virtual mailbox into your routine can bring about these advantages, simplifying your mail management and enhancing your personal and professional communication needs.
Top 10 Virtual Mailbox Services
1. PostScan Mail
PostScan Mail presents an intuitive platform boasting mail scanning, virtual addresses, and automated mail forwarding. Leveraging cutting-edge technology, they assure the secure handling of your mail and packages, promptly delivered to your digital mailbox.
On the other hand, PostBox Virtual Mail introduces real-time notifications, on-demand mail forwarding, and secure document shredding. Their strong emphasis on privacy and security establishes them as a dependable option.
Regrettably, PostScan Mail lacks discounts for annual plans, setting it apart from its competitors. However, it outshines others with its extended customer service availability, catering to your needs more comprehensively. Notably, their free scanned mailing item threshold is relatively low.
PostScan Mail emerges as the ideal choice for those seeking robust customer service availability and handling fewer mailing items. However, this option may not be suitable for individuals dealing with sensitive documents or those aiming to integrate their virtual mailbox with third-party services. Unlike its counterparts, PostScan Mail ensures customer service assistance even on weekends (PST time zone), ensuring a worry-free experience for weekend troubleshooting. While live chat is absent, you can conveniently reach them via phone or email. It's important to note that reaching out to them might be challenging for expatriates or nomads situated outside the U.S., unlike the accessibility provided by iPostal1 on weekends. Furthermore, PostScan Mail does not extend discounts for annual plan purchases.
Pros
Cons
User-friendly platform
No discounts for annual plans
Mail scanning and virtual addresses
Limited availability for expats or nomads outside the U.S.
Automatic mail forwarding
No integration with third-party services
Secure handling and prompt delivery
Lack of live chat support
Real-time notifications
On-demand mail forwarding
Emphasis on privacy and security
Extended customer service availability
Secure document shredding
2. Anytime Mailbox
Anytime Mailbox stands out by offering an array of virtual addresses across the globe, granting you the flexibility to select a location that perfectly aligns with your requirements. Their user-friendly interface empowers you to effortlessly view, manage, and forward your mail.
Anytime Mailbox proves to be an optimal choice for individuals who anticipate receiving over 125 mail items per month. However, it's worth noting that their unlimited mailing item plan would entail an annual cost exceeding $600. Their pricing structure for virtual addresses spans numerous countries, encompassing a broad range of options. The diversity of their pricing can be overwhelming, so I'll attempt to provide a concise overview. Detailed pricing, including free mailing items and thresholds, can be quite extensive, potentially resembling a novel. For a comprehensive understanding, exploring their locations page and the detailed pricing and features sections is advised. It's also essential to familiarize yourself with Anytime Mailbox's refund policy, as specific features might be linked to certain locations and pricing tiers. For instance, the offerings of a California mailbox could differ from those of a Washington address.
While they do offer customer support phone numbers for both the U.S. and the U.K., the operational hours are unspecified. This could provide a glimmer of hope for expats, travelers, and digital nomads whose schedules align with European hours, albeit without the provision of live chat support. Although virtual mailbox providers rarely offer live chat options, it's worth noting that Anytime Mailbox's live chat support is available solely on weekdays, from 6 am to 12 am (PST).
In the event of subscribing to Anytime Mailbox and not receiving any mail, you're eligible for a refund within 30 days of your subscription. Additionally, the platform extends a minor discount if you choose to pay an entire year's subscription upfront. To illustrate, for a $14.99 monthly Silver plan, prepaying for a year would amount to $164.99, resulting in a saving of nearly $15 annually.
Pros
Cons
Global Virtual Addresses
High cost for unlimited mailing item plan
User-Friendly Interface
Complex pricing structure
Tailored Plans
Limited live chat support availability
Flexible Pricing
Unclear customer support hours
Discount for Advance Payment
Feature variation based on location and pricing tiers
Refund Policy
Lack of live chat availability outside specified hours
Global Customer Support
3. TravelMailbox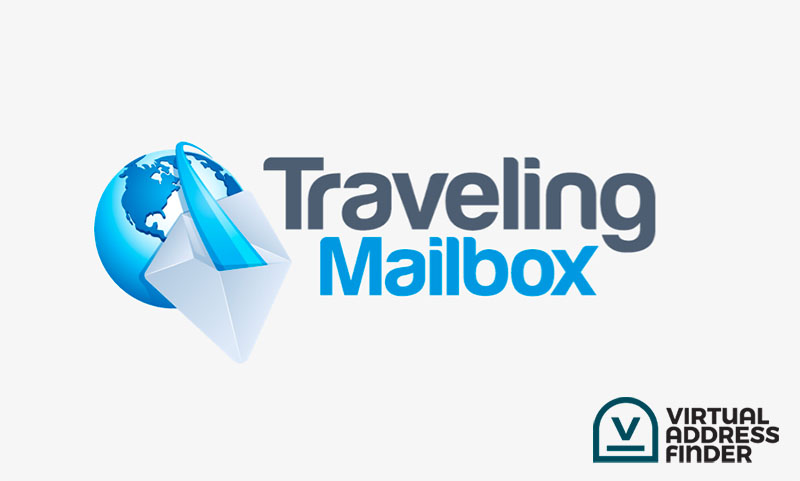 Traveling Mailbox distinguishes itself as a robust virtual mailbox service designed to cater to frequent travelers. Armed with features like mail scanning, package forwarding, and secure cloud storage for essential documents, it guarantees seamless mail access regardless of your location.
Traveling Mailbox offers a diverse range of plans, thoughtfully tailored to accommodate various needs, making it an ideal fit for individuals, businesses, and even RV travelers. Its array of services, spanning from mail scanning to physical mail forwarding and even check depositing, underscores its commitment to comprehensive mail management.
As one of the foremost virtual mailbox providers, Traveling Mailbox sets the bar high with its superior digital mailbox and mail forwarding offerings. Both individuals and businesses can conveniently scan and manage postal mail online, streamlining their communication processes. Furthermore, Traveling Mailbox's service levels encompass an assortment of features, including full-page scans of incoming envelopes and recipient customization.
Pros
Cons
Tailored for Frequent Travelers
Potential limitations for users who don't travel frequently
Comprehensive Mail Services
Some plans might not be cost-effective for individuals or light users
Mail Scanning and Package Forwarding
Possible complexity in choosing the most suitable plan
Secure Cloud Storage for Important Documents
Limited availability of specific features in certain plans
Diverse Plans for Individuals, Businesses, RVs
Some users may not require all the features offered
Check Deposit Option
Not ideal for users seeking a very basic or minimal service
Dedicated Mobile App
Notification Alerts
Assigns Real Street Address
4. iPostal1
iPostal1 offers a comprehensive solution by blending a network of virtual mailbox addresses with a user-friendly mobile app, catering to both individuals and businesses. It showcases an impressive array of features, including mail content scanning, check depositing, and the convenience of local pickup alternatives.
iPostal1 excels in the domain of mail forwarding and shipping, making it a particularly strong choice. The service extends a noteworthy benefit of up to 50% off on international shipping rates, coupled with an additional offer of $100 in complimentary shipping insurance. Each physical address within the iPostal1 network is equipped with its own range of supported features and associated fees. Notably, the service generally includes international forwarding without extra charges, and while mail disposal doesn't incur additional fees, secure shredding does come with a cost.
Privacy-conscious individuals receiving substantial mail volumes might find iPostal1 less suitable. However, businesses with disposable income and an acceptance of the 2 GB cloud storage might find value in iPostal1's offerings. In terms of remote mail management, the service offers two options: either capturing an image of the mail and storing it in your account's cloud storage or opting to pay for mail to be converted into searchable PDFs. While the PDF feature provides enhanced usability, the associated cost for this conversion might seem steep.
iPostal1 extends up to $100 in free insurance coverage, with additional coverage incurring a small fee for each additional hundred dollars. For potential customers considering iPostal1, contacting them via phone or email during business days (EST time zone) is the preferred approach. However, it's important to note that if you encounter account issues over the weekend, resolution might be delayed.
For those requiring a business address, iPostal1 presents the option of utilizing their coworking space or office building addresses, available in select states and a few countries. Subscription plans can be either monthly or annual, with the latter choice providing the advantage of receiving a couple of months free. If considering iPostal1, it's recommended to initiate with a 1-month plan for testing purposes, and subsequently transition to an annual plan for optimal cost savings.
Pros
Cons
Network of Virtual Mailbox Addresses
Costly for substantial mail volumes
Comprehensive Mobile App
Limited privacy for privacy-conscious users
Mail Content Scanning
Additional fees for secure shredding
Check Depositing
Weekend account support limitations
Local Pickup Options
PDF conversion cost for enhanced usability
Up to 50% Off International Shipping Rates
Limited free shipping insurance, fees for additional coverage
Various Address Features
Limited live support hours, no weekend assistance
Suitable for Mail Forwarding and Shipping
5. Earth Class Mail
Earth Class Mail centers its focus on efficiency through the digitization of physical mail, granting accessibility from any location. The service offers seamless integration with various cloud storage platforms and business tools, rendering it a prime choice for entrepreneurs seeking streamlined operations.
Earth Class Mail's forte lies in catering to those desiring U.S.-based addresses for receiving a significant volume of non-medical secure documents. The service sets itself apart from competitors due to its extensive array of third-party integrations. This proves particularly advantageous for harmonizing your virtual mailbox with your existing software ecosystem. However, potential users are advised to explore Earth Class Mail's detailed fees page to uncover any potential hidden costs, reflecting the company's commitment to transparency.
One notable aspect is Earth Class Mail's rigorous employee background checks, which might offer a sense of security for mail handling. However, there are concerns raised regarding the protection of mail security due to a puzzling statement on their website. In the past, they claimed to be Health Insurance Portability and Accountability Act (HIPAA)-compatible for virtual mailbox services, but this assertion seems to have been removed, possibly affecting their suitability for safeguarding medical documents.
While customer service is available via email, phone, and the account's "help" tab, it's worth noting that assistance is limited to weekdays. Agents are available solely from Monday to Friday, following the Central time zone schedule, with no support over the weekends.
| Pros | Cons |
| --- | --- |
| Efficient Mail Digitization | Limited customer service availability on weekends |
| Integration with Cloud Storage and Tools | No longer claims HIPAA compliance for medical documents |
| Ideal for Entrepreneurs | No live chat support |
| U.S.-Based Addresses for Non-Medical Documents | Potential hidden costs, advised to review detailed fees |
| Extensive Third-Party Integrations | Lack of clarity on mail protection despite employee background checks |
| Transparent Fee Information | Restricted customer service channels (email, phone, account "help" tab) |
6. US Global Mail
US Global Mail is a virtual mailbox service tailored to international users, furnishing them with a U.S.-based virtual street address. Noteworthy strengths lie in its prowess in mail and package forwarding, mail scanning capabilities, and competitive international shipping rates.
Established as a prominent player in the virtual mailbox sector, US Global Mail garners the preference of thousands of travelers and businesses seeking effective mail management solutions. It enjoys a robust reputation among expatriates and enterprises for its high-quality digital mailbox services. Notably, it stands out by offering one of the most cost-effective virtual mailbox services in the U.S., with significant presence and reputable locations in Houston and Texas.
While US Global Mail presents a viable option, it's prudent to consider it as a last resort. Similar to several other services on this list, US Global Mail's customer service isn't available on weekends, following the Central time zone schedule. However, they do offer both international and U.S. customer service phone numbers, along with a contact form to connect with their support team. Notably, based on personal experience, there have been instances of unresponsiveness from their customer service.
While all plans provide unlimited free exterior mailing scans, it's important to note that none of their three plans include free interior mail scanning. This involves an additional flat fee for each mail item, followed by a subsequent fee per page scanned.
US Global Mail is most suitable if you're seeking a secure facility situated in Texas or California, aligning with your specific preferences.
Pros
Cons
International Focus
Limited weekend customer service availability
Mail and Package Forwarding
Reports of unresponsiveness from customer service
Mail Scanning
Additional fees for interior mail scanning
Competitive International Shipping Rates
Limited appeal for users outside Texas or California
Established Reputation
Cost-Effective Option
Prominent Locations
Customer Support Channels
7. VirtualPostMail
VirtualPostMail offers a streamlined solution for managing your mailbox with a range of convenient features. These features include check depositing, efficient junk mail filtering, and the added perk of unlimited cloud storage for your digital documents. A key highlight of their service is their unwavering commitment to security, ensuring that your sensitive information remains well-protected.
VirtualPostMail (VPM) is particularly well-suited for individuals and businesses seeking valid proof of a physical address. This proof of address is invaluable for various purposes, such as establishing an Amazon store, setting up a business bank account, or accessing merchant services. VPM also provides an option known as TruLease, although it comes with higher costs compared to standard mailbox plans. However, the investment can be well worth it if you require an official address as evidence of your residence. TruLease offers comprehensive verification, including a lease agreement and phone verification. Additional verification forms can be obtained through optional utility bill add-ons.
It's important to note that VPM's customer support availability is limited. While they do not offer round-the-clock assistance, their support channels are accessible during business days within the PDT time zone. Keep in mind that support might not be available on weekends, which could pose challenges if issues arise during that time.
To reach out to VPM's support team, you have several options at your disposal. You can initiate contact through email, a contact form on their website, or by phone. This range of contact methods ensures that you can connect with their support team in a way that suits your preferences and needs.
In addition to the verified address component, subscribing to VPM's services grants you access to the full array of features included in their mailbox plans. Whether it's efficient check handling, protection against unwanted mail, or secure cloud-based storage for your important documents, VirtualPostMail aims to simplify your mailbox management while providing the peace of mind that comes with reliable address verification.
| Pros | Cons |
| --- | --- |
| ✔ Simplified Mailbox Management | ✖ Limited 24/7 Support |
| ✔ Check Depositing | ✖ Support Unavailable on Weekends |
| ✔ Junk Mail Filtering | ✖ Higher Cost for TruLease |
| ✔ Unlimited Cloud Storage | ✖ Limited Support Contact Methods |
| ✔ Address Proof for Amazon Store, etc. | ✖ TruLease Costly for Some Use Cases |
| ✔ TruLease Option for Comprehensive | |
| Verification | |
| ✔ Contact Options: Email, Contact Form, | |
| Phone | |
This table summarizes the advantages and disadvantages of using VirtualPostMail's services, helping you make an informed decision based on your specific needs and preferences.
8. Physical Address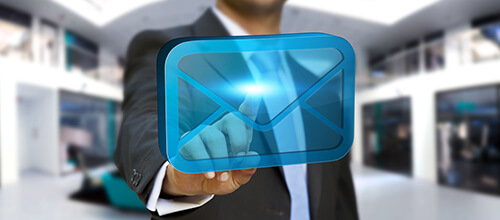 PhysicalAddress has an interesting approach to presenting their features. Each address plan boasts an exhaustive list of features, and intriguingly, these lists are identical across all plans. Perhaps a more succinct approach could have been adopted, stating that each plan includes the same set of features. It's worth mentioning that the absence of a feature-toggle to display potential savings is noticeable. As an illustration, opting for the Orlando, Florida plan and prepaying for a year amounts to $95.80, while paying on a monthly basis would accumulate to $119.76 over the same period.
This plan is particularly well-suited for individuals seeking unlimited recipients and a secure shredding feature. It also presents an appealing option for small businesses and freelancers, as it provides a complimentary registered agent service. PhysicalAddress stands out as an affordable choice for expats, van dwellers, and digital nomads, offering a range of features at a budget-friendly rate. Additionally, there's an opportunity to save more by opting for a prepaid plan. An advantage worth noting is that they manage both their mailboxes and customer support in-house, eliminating concerns about third-party handling of personal information.
However, a potential area of concern arises from the evaluation of their website. Upon reviewing it, there might be reservations about entrusting them with important documents. The cause for this hesitance relates to their privacy policy, which is characterized as vague [1]. Unlike the standard practice of displaying privacy policies at the bottom of every page, PhysicalAddress requires users to navigate to a separate page to access this policy.
Customer service accessibility is another aspect to consider. Support is only available on weekdays within the Pacific time zone, reachable through either email or phone.
While PhysicalAddress offers a range of advantageous features, there are considerations to weigh, such as their privacy policy clarity, limited customer service availability, and the presentation of plan features. These aspects should factor into your decision-making process as you evaluate whether their services align with your needs.
| Pros | Cons |
| --- | --- |
| ✔ Unlimited Recipients | ✖ Vague Privacy Policy |
| ✔ Secure Shredding | ✖ Limited Customer Support Availability |
| ✔ Free Registered Agent for Small | ✖ Separate Privacy Policy Page |
| Businesses and Freelancers | ✖ Feature Lists Identical for All Plans |
| ✔ Affordable Option for Expats, Van | ✖ Absence of Savings Display Toggle |
| Dwellers, and Digital Nomads | |
| ✔ Prepaid Plan Discount Option | |
| ✔ In-House Mailbox Management and | |
| Customer Support | |
This table provides a concise overview of the advantages and disadvantages associated with using PhysicalAddress's services. By considering these factors, you can make an informed decision based on your specific needs and concerns.
9. Incfile 
A top-tier virtual PO box service offers a reliable physical street address, catering to various needs from suppliers, customers, banks, to government authorities. This address serves as a versatile point of contact. Notable advantages include mail scanning, a virtual mailbox, mail forwarding, and more.
Incoming mail is swiftly scanned upon reaching your virtual mailbox and promptly uploaded to your online account. This feature empowers you to review and manage your mail from virtually any location worldwide. However, a stable internet connection is essential for accessing and overseeing your mail.
For business applications, the virtual PO box system sends immediate notifications each time new mail or packages are delivered to your mailbox.
Leading virtual mailbox providers facilitate the reception of packages at your virtual mailbox address. Additionally, they offer online tracking tools, enabling you to monitor the progress of your package.
The involvement of services like Incfile ensures secure shredding and disposal of your mail. This commitment bolsters the utmost privacy and security of your mail content within your virtual mailbox.
| Pros | Cons |
| --- | --- |
|  Incfile provides a streamlined process for registering and incorporating businesses. |  While Incfile offers affordable basic packages, there may be additional charges for certain services or features. |
|  Incfile offers free registered agent service for the first year, which helps with legal and tax documents. |  Some users have reported feeling pressured to upgrade to higher-priced packages or add-ons during the registration process. |
|  They offer competitively priced packages that include features like EIN registration, operating agreements, and more. | Customer support quality can vary; some users have experienced delays or difficulties in getting assistance. |
|  The platform is easy to navigate, making it accessible for those who are not familiar with legal processes. |  Incfile's refund policy has restrictions and may not cover all scenarios, leading to potential dissatisfaction. |
| Beyond business formation, Incfile provides services like business compliance reminders and ongoing support. |  While Incfile helps with the filing process, state filing fees are typically not included in the package price. |
| Many users praise Incfile's speed and accuracy in processing business documents. | While many users have positive experiences, there are also negative reviews regarding customer service and order processing. |
| Incfile can assist in forming businesses in all 50 U.S. states. |  There are other similar services available, so it's worth comparing options before making a decision. |
| They offer educational materials and resources to help users understand business formation processes. | Incfile primarily focuses on U.S. business formation and may not be suitable for international users. |
10. PostScan Mail 
PostScan Mail is a leading provider of digital mailbox services. It empowers customers to conveniently access and manage their postal mail digitally. Through instant emails and push notifications, PostScan Mail ensures that users never overlook important mail deliveries again. Additionally, users benefit from unlimited cloud storage for their scanned documents. They have the flexibility to choose from a wide range of locations across the United States and internationally, including options like Texas, Arizona, Canada, the UK, and more.
What sets PostScan Mail apart is its seamless integration with various tools and software, such as Dropbox and Google Drive. This integration greatly aids in streamlining document management processes.
For businesses, PostScan Mail's virtual PO box service offers the valuable feature of consolidating multiple packages into a single shipment. This consolidation capability can lead to significant savings in shipping costs, contributing to overall business growth.
The premier virtual mailbox service from PostScan Mail includes a dedicated mobile app that allows users to efficiently manage their physical mail even while on the go. This app is available for both Android and iOS devices, ensuring accessibility and convenience.
Users have the flexibility to choose whether their physical mail should be shredded or recycled. This emphasis on user choice ensures maximum privacy and security for their mail content.
In essence, PostScan Mail's digital mailbox services provide a comprehensive solution for efficiently managing postal mail in the digital age, with features such as real-time notifications, cloud storage, location choices, integration with popular tools, cost-saving package consolidation, mobile app access, and environmentally conscious mail disposal options.
| Pros | Cons |
| --- | --- |
| PostScan Mail scans and digitizes your physical mail, making it accessible online. | The service comes with a monthly subscription fee, which might not be suitable for everyone's budget. |
| You can access your mail from anywhere using their online platform or mobile app. |  Some users might find it takes time to get used to the digital platform if they're accustomed to traditional mail handling. |
| The platform allows you to organize, categorize, and store your digital mail efficiently. | Digitizing sensitive mail raises concerns about data security and privacy, though PostScan Mail claims to have secure measures. |
| You can request to have physical mail forwarded to your location, even if you're traveling. | There could be delays between receiving physical mail, having it digitized, and accessing it online. |
|  Going digital can reduce paper waste and environmental impact associated with traditional mail. |  While they handle mail, some users report issues with the handling of packages or larger items. |
| PostScan Mail can handle mail for multiple recipients, which is useful for businesses or shared spaces. |  The ongoing subscription fee might add up over time, especially for long-term use. |
|  The service offers mail shredding for added security when disposing of physical copies. |  Like any service, there can be occasional technical glitches or disruptions. |
| You can manage your mail remotely, reducing the need to physically visit a mailbox. | Some legal or official documents might require a physical mailing address. |
| Avoid the need to sort through physical mail, as the service can filter out junk mail and provide only what's relevant. |  Relying entirely on digital mail might pose challenges if you encounter technical issues or lack internet access. |
Virtual Mailbox Tips
Here are some tips to consider before purchasing a virtual mailbox:
Research Reliable Providers: Kickstart your virtual mailbox journey by conducting thorough research on reputable service providers. Prioritize those with positive customer reviews, strong security measures, and a proven track record of reliability.
Assess Mail Volume: Evaluate the amount of mail you expect to receive. Different providers offer varying plans based on mail volume. Choose a plan that aligns with your anticipated needs.
Understand Privacy Policies: Take the time to comprehend the privacy policies of potential providers. Seek clarity on how they handle, store, and dispose of your mail, ensuring your information is handled responsibly.
Check International Accessibility: If you're a frequent traveler or operating a global business, ensure the virtual mailbox service offers international accessibility. A reliable provider enables you to access your mail from anywhere in the world.
Seek Additional Features: Look for providers that offer more than just basic mail collection. Valuable services like mail scanning, forwarding, shredding, and check depositing can significantly enhance the utility of your subscription.
Opt for a Physical Address: Prioritize obtaining a physical street address instead of a P.O. Box. A physical address is more versatile, allowing acceptance of packages from various carriers.
Confirm Legal Compliance: Ensure that the chosen virtual mailbox service adheres to all legal requirements. This not only ensures ethical handling of your mail but also prevents potential legal complications in the future.
For more comprehensive guidance on selecting the right virtual mailbox, refer to the buying guide included within this resource. These considerations will help you make an informed decision and choose a virtual mailbox service that caters to your unique needs.
Who Should Consider a Virtual Mailbox?
A diverse range of individuals and groups can derive significant advantages from the convenience and flexibility offered by virtual mailboxes. Here's why these services are a compelling choice for specific audiences:
Long-Term Travelers: For those constantly on the move, virtual mailboxes ensure uninterrupted access to mail, regardless of your global travel itinerary. You can manage your mail from anywhere, maintaining a seamless connection to important documents and communications.
Online Businesses: Virtual mailboxes streamline document handling for online businesses, enhancing operational efficiency. Centralized mail management helps you stay organized and responsive to essential business communications.
Digital Nomads: With their ever-changing physical locations, digital nomads benefit from the stability of a virtual mailbox. This service provides a consistent mailing address regardless of where you are, supporting your nomadic lifestyle.
Vanlifers & RVers: Even while living life on the road, vanlifers and RV enthusiasts can receive important mail through a virtual mailbox. This ensures they stay connected to essential documents and communications, no matter their location.
Expats: For individuals living abroad, a virtual mailbox offers a reliable solution for forwarding critical documents to their current residence. It bridges the gap between international locations and keeps expats connected to important mail.
Each of these groups has distinct needs and lifestyles, and a virtual mailbox effectively addresses their challenges. By providing practical and efficient solutions, virtual mailboxes contribute to a hassle-free and well-organized life for these audiences.
How to set up Mail Forwarding
o establish your new virtual mailbox, you'll need to complete USPS Form 1583. To make the process official, ensure that an authorized party notarizes the form before sending it in. If you're located outside the U.S., services like NotaryCam can be utilized to facilitate notarization.
Once your mail forwarding is arranged, the next step is to determine where you can conveniently retrieve your forwarded mail. Here are some options to consider:
Hotels: While traveling, hotels can offer assistance with your mail needs. However, it's important to note that not all hotels provide this service to guests, so availability varies.
Coworking Spaces: Many coworking spaces have reception areas equipped to handle incoming mail. This is particularly beneficial for freelancers, remote workers, and startups. Keep in mind that some coworking spaces may require a membership, potentially incurring extra costs.
Local Post Offices: Local post offices are a reliable and widespread option for mail pickup. However, they typically have limited operating hours, which might pose a challenge if you work during traditional business hours.
Courier Services (FedEx, UPS, DHL): Companies like FedEx, UPS, and DHL offer mail holding and pickup services at their local stores. These services might involve additional fees, and the available services can vary based on location.
Selecting the most suitable location for collecting your mail depends on your individual needs and circumstances. Consider factors such as your geographical location, daily schedule, and the type of mail you anticipate receiving. By evaluating these factors, you can make an informed decision to ensure a smooth and efficient mail retrieval process.
FAQs for Virtual Mailboxes
Q: Can I use a virtual mailbox for my business?
A: Absolutely! Many virtual mailbox services offer plans specifically tailored for businesses, providing features like multiple user access and mail forwarding.
Q: How do I receive packages with a virtual mailbox?
A: When a package arrives, the service will notify you. You can then choose to have the package forwarded to your physical address or held for pickup.
Q: Are virtual mailbox services secure?
A: Yes, most reputable services prioritize security. They use encryption and secure servers to protect your sensitive information.
Q: Can I still receive physical mail with a virtual mailbox?
A: Yes, you can. Virtual mailbox services receive all types of mail, including letters and packages. You decide how you want them handled.
Q: Are there options for short-term use?
A: Many services offer both short-term and long-term plans, making them suitable for travelers, temporary relocations, or those who need a mailing address for a specific duration.
Q: How quickly are mail scans available?
A: The turnaround time varies among services, but many provide same-day or next-day scanning options for received mail.
Conclusion
In a world where convenience and efficiency are paramount, virtual mailbox services offer an innovative solution to traditional mail management. The top 10 services mentioned above cater to various needs, whether you're a digital nomad, a business owner, or simply looking to simplify your life. With features like mail scanning, package forwarding, and secure digital storage, these services empower you to take control of your mail from anywhere in the world.
So, why continue dealing with the hassles of traditional mail when you can embrace the seamless convenience of virtual mailbox services? Explore the options, choose the service that aligns with your needs, and revolutionize the way you manage your mail.