43

min read
It doesn't have to be a difficult or drawn-out procedure to start working as a freelance writer. I'll go through all you need to know with doable steps in this article so you may start a freelance writing business right away. Anyone may follow along and start working for themselves. You are not required to have a degree or any credentials. Sure, having good writing skills will help you get started, but you should work to keep them up as you go. In reality, wherever you are in the globe, you can immediately start working as a freelance writer if you have a keyboard and an internet connection.
What is Freelance Writing? The Ultimate Guide [Updated]
I've noticed the term "freelance writer" floating about online… but are unsure of its exact meaning? There are others besides you. Depending on who you ask, the meaning of freelance writing might vary greatly. Freelance writers have a huge variety of tasks they may perform, jobs they can locate, clients they can work with, etc. But do not be perplexed. You're undoubtedly interested in learning how to become a freelance writer if you're reading this. Perhaps you, too, are sick of hearing general counsel rather than specific instructions that truly assist you in starting. I have excellent news, though.
What is a Freelance Writer?
A writer who works for themselves is known as a freelancer. They can write for just one magazine, or more frequently, they will write simultaneously for numerous. A writer is more likely to be published and compensated for their work if they are more diversified. The Advantages Being a freelancer does need some self-reliance because there isn't a steady monthly wage or sick or vacation money to rely on. As a result, it's not for everyone. However, there are tremendous advantages for every writer who has the courage to work alone. They:
leave the regular 9 to 5 job behind because they have the option to choose their own hours and employers.
Because most freelance writers work from a room in their home, they can customise their workspace to suit their needs.
ergonomic furniture, and other amenities that are probably not available in a traditional office.
They can also take vacations without having to coordinate their time with coworkers, and they can decide how many hours they'd like to work each week.
How Much Does A Freelancer Writer Get Paid Depending on what you write and for whom, the pay for freelance work varies substantially. In most cases, you will be compensated for a finished product rather than an hourly rate. As a very general guide, you can anticipate:
$20 for each tip in a local newspaper
$50 per tip, published in a major newspaper
Paid online blog article in a major publication for $90.
For a commissioned feature in a local newspaper, $120 per 1,000 words.
For online digital or internet media, the price per thousand words is $275.
A tabloid's page lead costs $1,000 or more.
What Is Freelance Writing?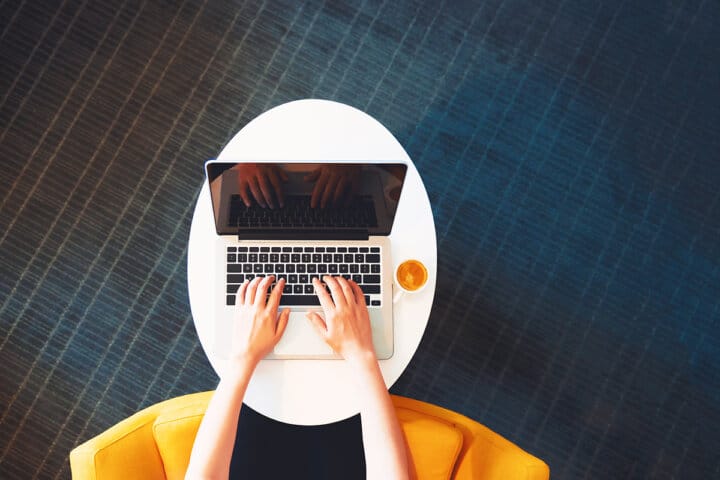 As a writer, a freelance definition or freelance meaning is someone who works for themselves. You are a business owner who runs your business on your own. Freelance means that a person usually writes for more than one client and gets paid per writing job or per group of jobs. I do freelance writing for a number of clients who pay me well and give me regular or one-time projects.
Depending on the service you seek, you can go by a variety of names:
Freelance Blogger – the focus is on weblog writing
Content Writer – the focus is on various kinds of content material (white paper, weblog posts, eBooks…)
search engine optimisation Writer – give attention to offering extremely optimized content material for search engines like google as a method to rank in Google
Content Strategist – focus extra on inventive and managing content material
Freelance Web Content Writer – the focus is on offering content material for the web
Ghost Writer – the focus is on offering ghostwritten (not in your title) for eBooks, weblog posts, website pages, e-mail, white papers and extra
Professional author – when you've laboured as a contract author for some time, you may formally name yourself an expert author
Since I've been a freelance writer since 2014 and am an expert in my field, I refer to myself as a professional writer. However, I typically create blog entries for B2B SaaS (software as a service) companies. Because you can write anything if you can write a blog post, you can write anything else as well.
Businesses want freelance writers to provide all of those types of content. Knowing this kind of writing is crucial if you want to work for yourself as a freelancer.
Freelance Writing Advantages –  What is Freelance Writing
Let's look at what "freelance writing" actually entails before getting into the specifics. Here is a brief explanation:
The act of receiving payment for writing while not officially being on a company's payroll is known as freelancing. On a self-employer or subcontractor basis, freelance writers can collaborate with multiple businesses at once.
The payment schedule for independent authors can change. When writing for clients, they typically use one of three payment structures:
Per word: The predetermined price per word for an article is agreed upon by the writer and the client. For instance, the standard starting rate for freelancers hired to produce blog entries is $0.10. For seasoned, in-demand freelance writers, this can increase to $0.75+.
Per hour: Some clients choose to work with independent contractors on an hourly basis (for example, "we'll hire you for 4 hours a week"). Because hourly billing might be difficult to monitor, we normally avoid it. It establishes the idea that a client hires you for your time and not for the calibre of the information you provide for them. Some independent authors and their clients do, however, agree on this pricing scheme.
Per project: Our preferred! Per project pricing is exactly what it sounds like: the writer quotes the client a price for a task they need done, be it writing a blog post, a series of emails, or a new website. No matter how many words are in it or how long it takes you to write it, the client pays that rate. This kind of management is more simpler.
What does a freelance writer do?
Have you ever wondered what a freelance writer works on a daily basis? The kind of material you're writing will determine this. However, in general, a freelance writer does the following (in addition to the apparent task of producing content):
Find new purchasers
Networking
Taking calls with purchasers
Interviewing individuals for quotes
Researching
Making edits and revisions to their content material
Sending invoices (and chasing funds)
writer – whenever you've laboured as a contract writer for a while, you might formally identify your self a knowledgeable writer
The benefits of freelance writing
Writing for a living seems like a fantastic career, right? Here are a few of the main advantages.
You can choose who to work with
One of the best things about freelancing is that you have complete discretion over who you choose to work with. It differs from a typical 9-to-5 employment where you are compelled to work for one employer and are unable to pick your coworkers. Even though they don't have actual coworkers, freelance writers have complete discretion over who they choose to collaborate with. If a client doesn't have the money to pay them or they aren't interested in writing for them, they can decide to reject them. A full-time job prevents that from being achievable.
Your routine is flexible
When you ask a freelance writer why they left their employment to work for themselves, "flexibility" will likely be near the top of their list. A freelance writer's schedule is adaptable because they have complete control over who they work for. Every day of the workweek, from 9 am to 5 pm, with a half-hour break for dinner, clients do not pay them to sit at their desks. The final product is what clients pay freelancers for.
They can opt to take the day off and make up the time at 11 p.m. if they'd like, which means their work is entirely flexible. Because of this, many people find that working as a freelance writer is an excellent career choice—especially those who put their children off at school and wish to attend noon appointments without having to bring up their boss. (Come on, it's unpleasant having to tell your boss why you need the morning off for a doctor's appointment.) The client doesn't care when (or what time of day) you completed the work as long as it was completed on schedule and to a high standard.
You can make lots of money
Everyone wants to increase their income, right? Writing articles is a great approach to accomplish that. The entire industry is incredibly profitable; if you can network with the right clients, you can make far more money than you would in a regular career. For background, let me say that I was making less than £20,000 per year when I left my copywriting job.
I've been working as a full-time freelance writer for three years, and I now earn over $60,000. However, it's important to keep in mind that not all of the money you earn as a freelance writer is a money you get to keep. You'll have to pay for costs (such as a computer), taxes, and insurance. In either case, there's still a strong chance that working as a freelance writer will allow you to make more money than you did as an employee.
How Freelance Writing Works
What Is Freelance Writing?
Writing for a living while working independently and not for a company or organisation is known as freelance work. Whatever written text is required by their clients, freelance writers produce it while working from home or an office that they have rented. Writers may have a wide variety of clients or one very large client that provides them with a lot of consistent, ongoing work. Generalist writers can tackle subjects as varied as autos and architectural design. Or, they can focus on a single subject, like the culinary arts. Indeed, specialists frequently receive more assignments and pay than generalists.
How Does the Freelance Business Work?
In addition to writing, independent contractors promote their services to potential clients. Because they need to establish a firm, such as an LLC, to separate their personal money from their work funds, freelance writers are frequently business owners. A successful freelance writer frequently possesses both literary imagination and an astute financial sense. Writing well is only the beginning. You must properly market yourself and control your finances.
What Is a Freelance Writer Tasked With?
Whatever text is required by their clients, freelance writers create it. The creative side is that. However, freelance writers frequently treat their line of work like any other business, spending some of their time looking for new clients and some of their time keeping up with record-keeping. But whether it's magazine articles, websites, press releases, blog posts, newsletters, internal business communications, or brochures, between 60% and 80% of the writer's work should be devoted to writing copy.
How Do Freelancers Get Paid?
Each client has their own procedure and method of payment. Sometimes a client will request that the writer send them an invoice once the job is finished, or they will pay half up front and the remaining amount once the assignment is submitted. Customers may just wish to be notified via Paypal when a payment is due, followed by the distribution of a check. Other clients have sophisticated computer systems that alert them when it's time to pay a writer, so the freelancer doesn't need to do anything.
Many people and small businesses appreciate Paypal's convenience. Large firms, however, continue to use the more conventional method of delivering checks by the deadline indicated on submitted invoices.
Whatever type of payment plan is employed, the writer must be extremely adept at budgeting and money management because it is their responsibility to receive payment on time.
Why Are There Freelance Writers?
People or businesses frequently only require one project completed at a time, such as one brochure created to promote a new product, which is one reason this vocation exists. Maybe a company requires copywriting services for its brand-new website. There is therefore no justification for hiring a worker. It is simpler to engage into a contract or arrangement with a specific writer. Even if the company completes numerous projects in a given year, outsourcing the job is still less expensive than recruiting an employee who would be entitled to benefits like health insurance.
In today's digital workplace, many businesses also don't actually have a set physical presence. These businesses require employees who can function autonomously and in their own environment. More and more of these businesses are hiring lone individuals not just in various ZIP codes but also in various regions of the nation. This explains the proliferation of coworking and the emergence of the well-known WeWork shared office space chains across the United States.
Different types of freelance writers –  What is Freelance Writing
Let's look at the kinds of material you can be asked to create for your clients now that we understand what freelance writing is..
 Freelance blog writers
Possibly the most well-known example of freelance writing is this. Freelance content creators can provide their clients with blog writing services. Usually, they are given a subject to write on and asked to submit a draught. Blog entries' word counts might vary greatly. Some independent authors limit themselves to 500 words every article, while others can produce as much as 4,000. But the main benefit of producing this kind of content is consistency.
Businesses expect their blogs to consistently produce new content. They can hire independent bloggers to do that, so if you negotiate contracts with clients who request X blog entries per month, you'll get regular pay and recurring work. (Some clients also employ independent bloggers to provide guest pieces for their websites. If so, and if you receive credit for it when it is published, you might be able to have your work included in prestigious magazines while also getting paid for it.
Freelance copywriters
There are copywriters who specialise in producing written content for a customer in the field of freelance writing. The work is diverse in this type. You might envision yourself regularly producing the following forms of copywriting:
Websites (together with house, service, and touchdown pages)
Social media copy
Job advertisements
Press releases
Brochures
Advertisements
Freelance email copywriters
Businesses generate millions of dollars using email. They can interact with a lot of potential clients through it and persuade them to buy their goods. Freelance email copywriters are in high demand as a result. It is the responsibility of email copywriters to create emails for a number of use cases, including:
welcoming new mailing list subscribers
announcing the launch of a client's new feature, product, or service
generating new leads via a website or advertisement
Increasing the number of event signups
thanking clients for a recent sign-up or purchase
Freelance editors
Not every freelance writing assignment requires you to start from fresh! Editing the writing of others can provide you with a living as a freelance writer. Clients with limited resources might use it to improve the documents they have already written. Before advertising oneself as a professional, you'll still need to comprehend story arcs, content writing requirements, grammar, and a whole lot more. Freelance editors don't always determine the topics or tales a business writes about. Their tasks could include:
Proofreading emails
Turning a consumer's tough draft into a refined weblog post
Reviewing quick tales for publication
Checking website copy for advertising and marketing groups
Editing onboarding sequences for product groups
Freelance ghostwriters
An independent ghostwriter is someone who creates material without taking ownership of it. This kind of writer is frequently chosen by industry leaders or those seeking to establish themselves as authorities in their particular field. They hire independent ghostwriters to produce stuff they'd be pleased to brand with their names, such as long-form blog articles, eBooks, and research papers. The most significant drawback of working as a freelance ghostwriter is an obvious one: You don't receive recognition for your contributions.
Rarely will you be able to use such content in your writing portfolio, and when it is published, you won't receive a link to your website. No one will see your name. Are you curious about the advantages of working as a freelance ghostwriter? The first is that it typically pays better than other kinds of freelancing. The advantage of having your name associated with the work is not yours. In order to make up for that, clients will pay writers a greater cost. Additionally, those in positions of authority and influence who lack the time (or the writing ability) to create their own content choose to hire ghostwriting services. Therefore, independent ghostwriters can collaborate with successful businessmen who have a budget.
Who hires freelance writers?
Freelance writers are employed by "clients" for many different purposes. But who exactly is that "client"? And who actually pays independent authors? Any form of business, is a succinct response. Businesses require content to reach new audiences, raise brand awareness inside their sector, and interact with those outside the company. That implies that any kind of company, including start-ups, tiny businesses, and multimillion-dollar brands, employs freelance writers. Because they lack the time or internal resources to produce content themselves, small firms hire freelance writers.
They can acquire excellent content from freelance writers without having to commit to employing a full-time employee to do it for them. However, large corporations hire independent authors to expand. Instead of having more than 100 professional writers on staff, it is more cost-effective for them to recruit writers as and when they are needed. Usually, they'll have a staff of editors, content marketers, and strategists working on internal content. However, they will hire independent writers to obtain early manuscripts.
Is a freelance writer self-employed?
You can work for two different clients since they recruit independent writers who aren't on their official payroll. Most people begin their careers as freelance writers as independent contractors. The clients they work for don't provide any benefits, such as insurance and pension payments. When you start working as a freelance writer, you'll need to register as self-employed; all of those expenses will come out of your own pocket. You must file tax returns if you're a self-employed writer. If accounting is not your strong suit, you can hire an accountant to assist you.
Once your freelance work reaches a certain level, it becomes more cost-effective to register it as a business, either an LLC in the US or an LTD firm in the UK. However, that has advantages and disadvantages of its own. The bookkeeping is more difficult, you might need to register for VAT, and it's more difficult to file your tax returns. (We didn't officially become business owners until we began to generate more than $80,000 in revenue from our freelance writing firms.) However, the path to self-employment is the simplest when you're just starting out. Before taking the next step, you might dip your toe into the freelance world to determine if it's a job you want to pursue.
What skills do I need to become a freelance writer?
Writing for a living is difficult. Practice is the only way to get better, but there are also some fundamental skills that independent contractors should possess to increase the effectiveness of their work and deliver better results to clients. That contains:
Good communication to grasp what a shopper desires…after which deliver it
Organization expertise that assists you to manage multiple clients and projects directly–and by no means miss a deadline
Search Engine Optimization (search engine optimization) to assist a shopper's content material rank in search engines like google and yahoo
Storytelling to make content material extra attention-grabbing to learn
Content advertising to grasp how your content material slots in with a shopper's overall content material advertising technique
Research to pull the best statistics, examples, and information in your content material
Writing for the web (and ditch college-style essays to jot down in a format folks need to learn)
Subject matter experience within the trade you're writing about, corresponding to personal finance, B2B, software program, expertise, or healthcare (to call a couple of). This will decide your freelance writing niche.
Do I need qualifications to become a freelance writer?
No! Elise Dopson, a freelancer who writes for SaaS companies, began blogging when she was 12 years old. In order to learn the ins and outs of running a business, she later obtained a full-time position in an SEO agency. At the age of 17, she left her job and began working as a freelance writer without having any formal training in marketing. Two years later, working for customers like HubSpot, Databox, and CoSchedule, she experienced her first six-figure year. Similar to this, freelance SaaS writer Michael Keenan began ghostwriting online for $20 per post.
Before turning full-time independent, he found work with an agency generating local SEO content (which lasted only 4 months). Without any official training or credentials, he began making a six-figure wage as a freelance writer in less than three years, writing for companies like Shopify, ManyChat, and Segment. Customers that hire independent writers merely desire their writers' competence. There's a good probability that you can support yourself as a freelance writer as long as you can show that (with writing samples).
How much money do freelance writers make?
We briefly mentioned earlier how lucrative freelance writing is and how applying for online freelance writing projects may earn you a lot of money. But what are their actual earnings? How do they monetize their writing, then? The gist of the answer is that it all depends on the kind of material you're producing and the number of freelancing assignments you accept each month. Use blog postings as an illustration.
You can expect to make between $100 and $150 for a blog article as a beginning freelancer. If you wrote 4 blog entries a week and it took you 5 hours to complete each one, your monthly earnings would be between $1,600 and $2,400. Experienced freelance writers may be able to command better pay, particularly if they become well-known in a specific sector. It is conceivable to make six figures as a freelance writer because those top-tier authors can charge over $1,000 for a blog post.

How hard is it to be a freelance writer?
Unfortunately, there is a misconception that freelancing is a "get rich quick" plan. New writers who attempt to get clients on the side of their day jobs quickly learn that it takes a lot of time (and work!) to establish themselves as top-tier freelance writers who can command high fees. We won't sit here and claim that working as a freelance writer is simple. Since it isn't. You must manage cash, accounting software, clients, and deadlines; even self-marketing is challenging. To make a decent livelihood from it, it needs time, talent, and writing expertise. Having said that, you do have two very significant advantages.
First off, there is a very low entry hurdle for new freelance writers. To work as a freelance writer, you don't need experience. You can start working and pick up skills as you go (like we both did.) The gig economy is booming, which is the second point. Businesses are realising they don't need full-time staff to write for them while they sit in an office. Both remote employment and the use of freelance writers by businesses are growing. Additionally, it's a great side hustle.
But generally speaking, we don't advise quitting your day job right away to start freelancing. Both of us started taking on writing assignments outside of our regular professions. We were able to create a limited, protected network of potential clients who would hire us when we transitioned to full-time freelancing.
How do writers find freelance work?
Unlike full-time workers, freelancers must exit and discover their very own work. They typically have a number of purchasers at a similar time. But in the event that they don't exit and discover writing work, they won't make any earnings. So, how do freelancers discover online writing gigs? Here are 5 widespread locations:
Content mills: Freelance marketplaces like Upwork (previously Elance), Craigslist, and Fiverr are sometimes the go-to locations for newbies who need to begin freelance writing. But, they're a race to the underside. Clients utilizing these websites do not often have the budgets you'll have to make critical cash as a contract author. We suggest avoiding them.
Freelance writing job boards: Websites like Peak Freelance Jobs, Problogger and Contena have job boards, particularly for freelance writers. There are some garbage, low-paying ones on there, so it might take a while to seek out hidden gems. But, it's an effective way to get your first few freelance purchasers.
Pitching: A standard manner for writers to seek out freelance gigs is to pitch corporations they need to write for. You can do a chilly pitch (the place the individual has by no means spoken to you earlier than), or a heat pitch (despatched after a couple of interactions with the individual.) We don't agree with chilly pitching. Warm pitching takes somewhat extra time, however, has a lot better outcomes.
Social media: Clients typically search for freelance writers on social media websites like Twitter and LinkedIn. Set up a profile there and make it apparent you're searching for freelance work. It's a good solution to get purchasers coming to you, quite than having to pitch them.
Referrals: If earlier purchasers preferred working with you, there's a good likelihood they'll go your title on when requested if they've suggestions for good freelance writers. Referrals are the best purchasers to shut as a result of the shopper already trusting you'll do a good job. (This is how profitable writers get most of their leads.)
Is freelance writing a good career? –  What is Freelance Writing
Have you read this text and recognised that you possess the necessary talents to work as a freelance writer but are unsure if it would be worthwhile to do so? Our reply is uncomplicated: absolutely! The only way we have grown our company is through freelancing. And to assist you in doing the same, we developed Peak Freelance. The best membership community for freelancers is called Peak Freelance. You will learn every trick, plan of action, and method we used to launch (and develop) our freelance writing businesses.
Your subscription gives you access to our regular, high-paying writers' hires, as well as the email templates we use to communicate with customers, network, and locate work. The cherry on top is that you'll also get access to a closed club of writers that share your goals of becoming successful freelancers, both novices and seasoned pros alike.
The downsides of freelance writing
It takes time
Freelance writing is not a passive income or "get the rich quick" programme. It takes time to develop into a highly sought-after writer who is compensated well for their work. Additionally, it's simple for brand-new freelance writers to fall into the trap of believing that their new gig would simply involve writing. The truth is that you'll also have to spend time on administrative activities like looking for new employment, setting up a freelance website, and managing your finances. You don't get paid to do any of those activities, but they take up time in your schedule.
It can be unpredictable
Finding dependable employment can be difficult, even if your freelance writing job has been successful from the start. As a freelancer, it may be challenging to connect with your audience, especially if you have a limited marketing budget. Additionally, the fact that you are competing with content mills like Upwork and Freelancer.com doesn't help. The mindset of feast and famine can also affect independent contractors.
You don't always know where your next paycheck is coming from if you're from job to job without any contracts or monthly agreements in place. You may create a strategy that works in spite of these typical problems by being aware of them. You can use a variety of digital marketing and networking tools for your company for a nominal price. Peak Freelance provides a variety of tools and resources for freelance writers, such as email templates, writing manuals, a closed Slack channel, industry guidance from organisations like Shopify and Help Scout, and more.
What exactly is freelancing, too? Simply described, a freelancer is a self-employed person who contracts their services out to people or businesses, frequently on a temporary basis. In order to provide your writing services to clients, agencies, businesses, or newspapers, you would likely operate as a freelance writer. Whether as a side business, a full-time profession, or anything in between, freelancing is a flexible and potentially successful way to make money online.
It is true that independent authors have complete control over their professional development, including their schedule, collaborators, projects, location, and other factors. Really fantastic, huh? Additionally, there are numerous various types of freelance writing you can engage in, offering a variety of expertise and project prospects at any given time. Let's go over the most popular kinds of freelance writing that you should be aware of.
Types of Freelance Writing Services You Can Offer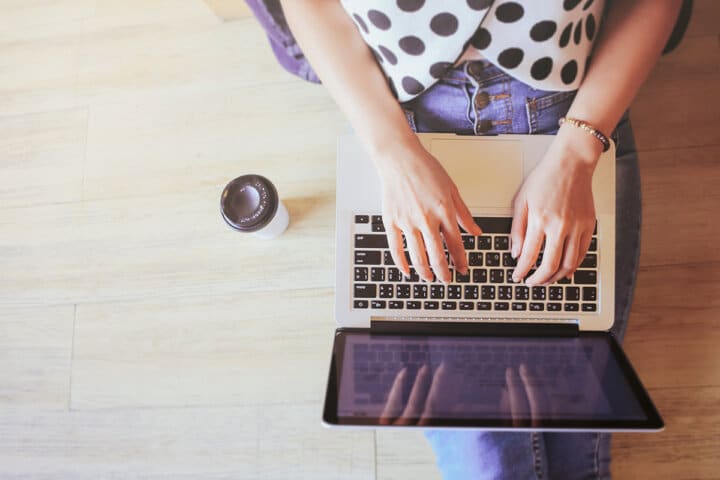 You may decide to concentrate your writing on a single service, like blog writing, as I just described. I believe that this is the ideal and most straightforward kind of freelancing for a beginning writer. Why? In addition to being adaptable: The task of writing a blog is brief. The average length of a blog article is between 700 and 1500 words. Some of my clients want me to write blog entries between 2000 and 4000 words.
In contrast to the one-off pieces you would encounter as a copywriter or magazine writer, blog writing can also be ongoing. When I originally started, I focused on marketing three core services: site content, article writing, and blog writing. I've changed my services list since then. You might concentrate on one service or a variety of others as a new freelance writer.
What Does a Freelance Writer Make (And How Do You Get Paid)?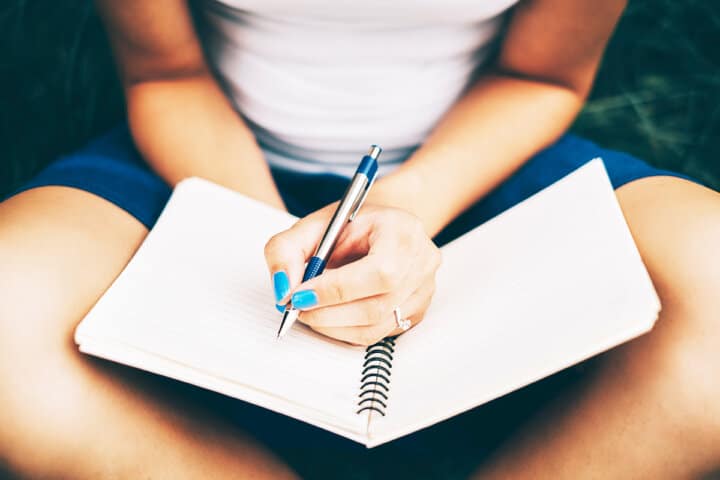 Being able to make the money you want is one of the best things about freelancing. You can earn more money by writing more. However, you could be asking yourself, "Yeah, but what can I truly make?" Prices for content vary greatly depending on the company employing it. Businesses that require hundreds of brief posts or articles with particular keywords will, for instance, pay a minimal sum—typically $5 (or less) for a 500-word post.
On iWriter, a website that many people refer to as a content mill, I made my first attempt to write for money. These websites pay extremely little for short, snappy entries. I had to write a toy description for $1.62 as my first task. It irked me. I was spending too much time producing a pointless article for very little pay.

But I really hope you don't choose that route! My first actual client paid $100 for an 800-word blog post after I left the content mills and began to establish my own freelance writing firm. And two months after declaring I wanted to be a freelance writer, I landed this writing job. You want assurance that you'll get paid when you land your first freelance writing client. Usually, it goes as follows:
You send a pitch to a freelance writing job
The prospect emails you again wanting extra particulars (samples of your writing, your rate, your availability)
You e-mail them again your rate and anything they request. Then you ask for his or her PayPal tackle and inform them you'll bill them after approval of your content material piece.
(Some freelance writers ship over a contract detailing the method, and mission particulars OR the enterprise sends you their contract).
You write the piece and submit it to the consumer
(Some writers ask for partial cost).
The consumer offers you suggestions – hopefully, constructive like this (click on the picture to see larger):
You then submit your bill.
You receive a commission through PayPal or another online merchant service like Stripe.
Do I Need a Degree to Freelance Writer?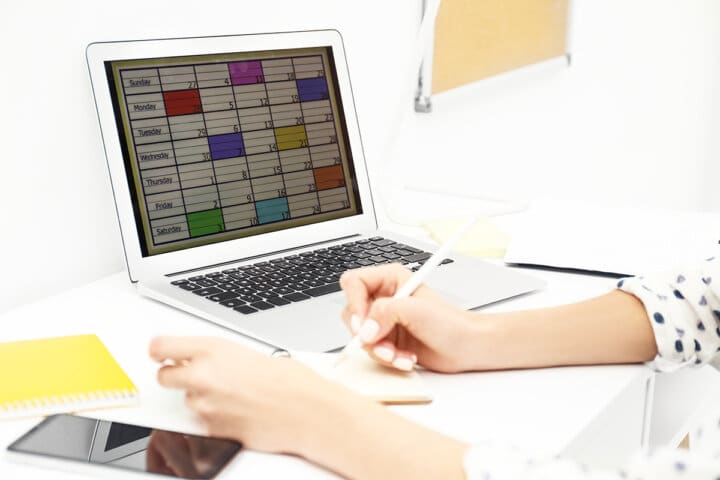 You can work as a freelance writer if you have a degree in social work. You can work as a freelance writer if you work as a secretary. You are able to work as a freelance writer while in college. Anyone can work as a freelance writer, but you must be able to put sentences together logically. If you struggle to express yourself on "paper," perhaps freelance writing isn't for you. However, if you enjoy writing and have the zeal, drive, and determination to really DO THIS, you will be successful. Here are some ideas to get you started if you need some guidance.
How Do I Find Freelance Writing Jobs?
Necessary Steps to Become a Freelance Writer
Figure Out Your Writing Niche
The first step is normally the toughest step, and when you can side-step and go to step #2, I extremely recommend you are taking the time to sit down and take into consideration your freelance writing area of interest. Your area of interest is what is going to assist you to receive a commission on your writing. Some knowledgeable tricks to determining your profitable freelance writing niche:
Look at other successful freelance writers and see what area of interest they're in
Leverage your present job
Use previous experiences and hobbies (it's possible you'll get pleasure from touring, love the new child stage of life, be into the Keto Diet)
Look at massive manufacturers (they most positively have the budget for a contract author. Think pet meals, clothes, espresso, laptops, female products even! The list can go on)
Choose a distinct segment from the list of top niches
Pick just a few niches to check out
I tend to think of my speciality as something I enjoy writing about, have expertise with, or WANT to learn more about. Your niche concept is what lies in the middle. But after you identify a niche or a few niches, I want you to take an additional step that many beginning freelance writers neglect to accomplish. Your niche for freelance writing is being researched. Google your niche or look up companies serving that market. For instance, this blog post lists the best selling baby products. Find those goods, perform a second search for the company that makes them, and analyse their brand as a whole.
Create Samples to Build Your Freelance Writing Portfolio
Without reviewing their writing, businesses won't hire writers! Your freelance writing portfolio is the most effective approach to demonstrate this to them. Here are some of your best writing examples. However, where do you find these samples? The first three methods are:
You are aware that you need samples in order to find freelance writing work. You also know how to make them, but what should the subject of your sample be? If you don't already know your service, I advise you to publish a blog post to showcase your writing. Don't write a blog post as your sample, for instance, if you are positive that you want to write press releases. Make up a fake press release! However, a lot of us don't know anything about this and aren't sure whether we can survive as freelance writers, so take it easy on yourself and produce a little blog post of around 700 words.
Generally speaking, the subject of your blog post should be related to the niche you selected. I'll now let you in on a little secret: I didn't have any samples in the field of the job when I got my first genuine employment. Cleaning, e-learning, and mental health were the topics of my writing samples when I was hired by a newspaper for the automobile section. Consequently, even if it is POSSIBLE to get a job with ANY type of sample writing topic, I think it will be much simpler if you have a sample in your preferred field. Now, you may definitely watch my video for assistance in finding writing sample ideas!
Start Pitching – What is Freelance Writing
You have everything ready:
A distinct segment or a few areas of interest concepts
Samples in your area of interest(s)
A spot to deal with your portfolio (your website or Contently – a free place to deal with your portfolio when you don't but have an internet site)
You can now begin pitching. Your elevator speech is a means to introduce yourself, describe what you do, and explain how your service can benefit the listener. Your elevator pitch is succinct and contains only the most crucial information. I advise you to give your pitch some thought and consider how you want to come across to a firm. Now let's look for freelance writing positions.
Pitching to job boards and job sites is the quickest and most effective way for novice writers to get started. Typically, you can look for jobs in your area of expertise. I would conduct research on the organisation seeking the writer to determine their target market. Freelance writing positions are not all made equal. Do your research before pitching, then. My last piece of advice is to create a pitching procedure. You shouldn't just send five pitches and call it a day. You must work hard and diligently every day.
Becoming a freelance writer: Sofia's story
The only bad thing about having so many options is that it can be hard to figure out where to start as a freelance writer. One of the hardest parts of starting out as a freelance writer is trying to picture what the process looks like. Even though the story of how each freelance writer got started can and often do look a little different, it's helpful to talk to people and read stories online to get a sense of the process and get ideas.
To show how the process works, I asked my friend Savannah how she got started as a freelance writer. "Like a lot of college students, I didn't know what to do with my life. Even though I majored in English Literature, I ended up becoming a digital marketer because it seemed "safer." In my free time, I decided to follow my love of writing by starting a lifestyle blog. I liked the analytical part of digital marketing, and those skills came in handy later on, but I found myself wanting to be more creative and have a better schedule.
As time went on, I started to travel more and grow my blog, and I realised that I didn't want to stop doing these things. As a freelance writer, the fact that I could work wherever I wanted and do what I loved became more and more appealing. But I didn't know how to become a freelance writer, so I asked a friend who was already doing it for help. She told me about a freelancing site called Upwork, gave me some tips, and let me look at her profile. Soon after talking to her and doing some good market research, I started pitching myself to a lot of potential clients on the platform.
Even though putting myself out there was scary and I knew I would get turned down, it didn't take long before I found someone who wanted to work with me. Since then, I've kept growing my own blog and have written blog posts, social media posts, web pages, and a lot more for clients in many different fields. I've been a happy freelance writer for the past three and a half years, as of today. " Now that you know how it works, are you ready to write your own story as a freelance writer?
How to start freelance writing
Explore freelance writing job opportunities
The best way to start is to look at what kinds of freelance writing jobs are already out there. There are many online freelance marketplaces you can check out, and every day, thousands of jobs are posted. Some well-known options are Upwork, Contena, and Freelancer.com, to name a few. Here, you can find out more about the best places to look for online writing jobs. I think you should start with an online platform instead of trying to build your own website and network right away.
By starting out as a freelance writer in a market that already exists, you'll be able to get paid writing jobs right away and make connections with people you can trust. One platform I often tell people to start with is Upwork. There are a lot of writing jobs there, so it's a great place to learn about the freelance writing market and, of course, start your career. Start by looking at a few job postings and making notes about what clients want.
Here are some specifics to concentrate to:
Job type (weblog post, social media copywriting, and many others.)
Rates provided
Popular industries
Popular niches
Problems and goals
Skills desired
Through this process, you'll find out what good opportunities are out there for you and how to put yourself in a way that will make them want to hire you. So, instead of picking a niche right away, as many people suggest, use this research to give you ideas and point you in the right direction. What people want right now might surprise you. And while you're doing this research, you should start coming up with ideas about which of your skills and interests match the opportunities. The lesson here is that you should find out what clients want first so you don't waste time making a profile, pitch, or portfolio that isn't what they want. Getting a solid grasp on this will give you a clear idea of where to start.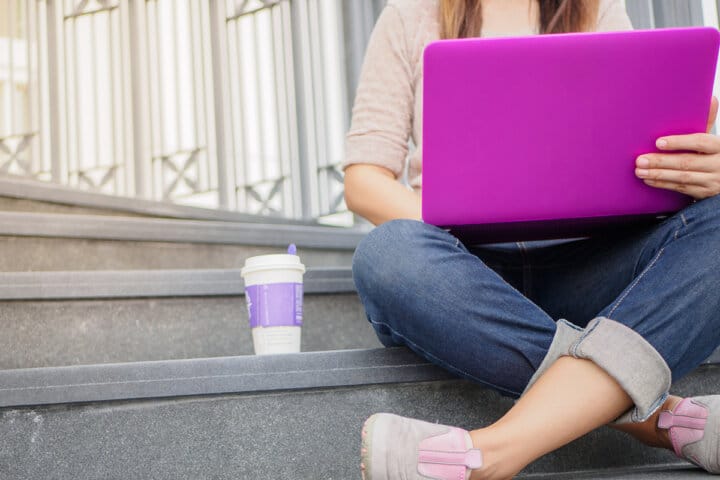 Create your freelance writing site profile
Now that you know what clients looking for freelance writers want, it's time to make your profile. After you've signed up and taken a few minutes, there are three parts of your profile that will help you stand out from other freelancers:
Your photo
Your name
Your outline
I'll show you how to do each one so that your profile is the one that gets clients.
Your photo
A good tip for choosing a photo for your headshot is to choose one where you are smiling and your teeth are visible. This sends a subliminal message that you are friendly and maybe even trustworthy. Also, a real smile makes you seem more approachable, which makes it easier for clients to get in touch with you. The goal is, of course, to have clients come to you.
Your title
Instead of writing what you think your role is, make a job title that speaks directly to what clients want. For instance, instead of "Freelance Content Writer," you could call yourself "Blog Content That Gets You More Traffic." The idea is to put yourself in the shoes of your target client and use the words and phrases they are actively thinking about and looking for. By doing this, you'll show them that you might be the answer to the problem they're trying to solve, which could lead them to look at your profile more closely and possibly hire you.
Your overview
In the same way, you should write your profile overview with the client in mind. This is your chance to explain in more detail what you can do and how to solve your client's problems. So, instead of talking a lot about yourself, where you like to go on vacation, and your cat Greg, focus your profile overview on what clients need and how you can help them. Since you've already done your research, you should have a clear idea of what problems your clients are facing and how your skills or experience can help solve them. In his summary, he gives a formula for success that you can also follow. I'll explain this formula to you using examples from his overview:
Describe the client
The first step in writing your overview is to explain who your target client is. Paint a clear picture of who they are so they can immediately recognise themselves as they read what you have to say. By talking to them directly, you will be able to connect with them right away. "If you're like most of my clients, you know that the key to the success of your business is creating content marketing and killer copywriting."
Describe their pains
Then, talk about the problems, difficulties, and irritations that your target client is facing. By talking about these pains, you'll start to strengthen the connection you already have with them. If a client can relate to the problems you talk about, they'll know you understand them and might be able to help them. "…You've been unhappy with your traffic and conversions so far, but you've put off doing anything about it until now because you have so much to do."

Describe the gains they want
The value that a client wants from a freelancer is what they call "gains." Here, you'll say what they want to see happen, proving once again that you're the best person to help. "You need content that is so valuable to your target audience that they almost have to share (and read) every piece…"
Position yourself as the solution
Now, you want to make it clear to clients that you are the exact answer to their problems and needs. "This is where I come in…." Imagine making more sales with copywriting so good that your customers will thank you for making them an offer…"
Provide validation (testimonials and results)
At this point, it's a good idea to show proof that your claims are true. This will help build trust, and if a potential client is still on the fence, it can really help them decide to work with you. Validation could look like a glowing review from someone you've worked with before or proof that you've gotten good results. "Alex did an excellent job on this project. He not only did great work, but he also gave the project more value and ideas. "Fantastic to work with!"
End with a call to action (CTA)
Lastly, make sure to ask people to do something at the end. People like to be told what to do, or better yet, they like to have a clear option that says, "Do this, and you'll get what you want!" And that is exactly what a CTA is. A good CTA nudges a potential client from inaction to action and, most importantly, makes them want to work with you. CTAs usually use the active voice and speak directly to the reader, telling them what to do next and hinting at the benefits that will come next.
"Contact me today" or "Get more conversions now" are two examples of CTAs. But you can play with it in a number of ways to show off your unique personality and stand out (like Alex does). Example: "I promise you'll be happy with the results, or I won't charge you anything. So take a deep breath and calm down (at least for a moment)."
Make your freelance writing portfolio… while you apply for writing jobs
Once you've set up your profile and figured out what clients want, you're ready for the fun part: pitching yourself. As soon as you start sending out proposals, you'll also make your first portfolio sample. Yes, I think you should wait to work on a portfolio until you are actually applying for jobs. Why? Because this way, you'll know what kind of content real, paying clients want right now, and you'll be able to make a sample that fits the job you're applying for.
The MVP method, which stands for "Minimum Viable Portfolio," is the name for this plan. Basically, you won't waste your time coming up with random ideas like "101 Ways to Do Underwater Basket Weaving" that might not be relevant to anyone. Instead, you'll make an effective writing sample that fits what a client is looking for in their listing. The best part about the MVP method is that you only have to spend about half an hour writing one effective 200-400 word sample instead of spending days or even weeks writing several long portfolio samples that might not have much appeal. It's an example of the old saying "quality over quantity."
You'll be giving your target client a small taste of what they can expect from you when you work with them. Make sure that your sample is similar enough to the topic and type of content listed in the ad, but not so similar that the client could steal your work. For example, if a client wants blog posts about taking care of dogs, you could write a sample post called "3 Easy Tips to Survive Bathing Your Cat." When clients see that you've written things like what they need, they'll be much more likely to hire you over your competitors. Even if you don't get the job this time, you'll have a sample of your work already in your portfolio.
Take a freelance writing course or two to hone your skills
So, you're all set up now: you have a great profile, you've been applying for jobs and building your portfolio, and you may have even done a couple of gigs already. Now is the time to start thinking about how you can get better as a freelance writer. This means you need to really improve your skills so you can grow your freelancing business, make sure your clients always have a great experience, and, of course, get better jobs that pay more. So, how can you get better at freelance writing? Taking a course on freelance writing might be the best and easiest way to do it.
You might be thinking, "Why should I wait until now to take a class?" The main reason I think you should wait until now is that you don't want to spend a lot of time and effort taking classes before you start working as a freelance writer. Now, look at you. You're already moving forward, and the only way to go from here is up. And the right freelance writing courses will give you a clear, step-by-step way to improve your skills and help your business grow. Speaking of that, here are three great courses I think will help you do that:
Freelance Article Writing: Start a Freelance Writing Career!
If you want to learn more about writing articles, this is a good course to take. It will teach you how to make money as a freelance writer. It tells you how to write and structure your articles, how to avoid making mistakes, how to get the best-paying writing jobs, and a lot more.
Summary – What is Freelance Writing
I hope that the information I've given above gives a full answer to the question, "What is freelance writing?" This is a job that you make by going out and finding clients. Depending on how hard you work and how good you are, you can make anywhere from a few hundred dollars a month to six figures or more. Please share this post with anyone you know who is interested in the idea of freelance writing. What do you think writing on your own is? Leave a comment and let's discuss.