31

min read
Why Website Not Showing in Google Search – Easy Step by Step Guide
It can be really stressful if you open Google and search for your website or keywords related to the content of your website and your site isn't showing up on Google. Then you begin to wonder, "Why is my website not showing up on Google?! Why is google search not showing my website? Why has my website disappeared from google search? How do I get It to show up on Google?"
Well, lucky for you, we have answers! We will even show you why your website is not showing up on google search results. Most importantly, we will provide you with ways to fix it so that you can boost your online rankings.
Why Website Not Showing in Google Search? – Beginner's Guide
Is your site not showing up in Google search results?
To determine whether or not your website has been indexed, conduct a search using only the website's whole URL or domain name (for example http://www.yourdomain.com). You should verify the search performance of your website on Google if it isn't showing up in the results of Google searches or if it isn't performing as well as it did in the past.
How to Test Googles Search Index
15 of the Most Common Reasons Why Your Website Isn't Appearing in Google Search Results — and What You Can Do About It
Your website can not be showing up on Google for a variety of reasons; alternatively, it might have a ranking that is so low that it isn't visible to users. Here are six potential explanations for why you may be asking, "why can't I discover my website on Google?" as well as suggestions on how you might resolve the issue.
1. Your website isn't indexed
There are a number of reasons why Google bots aren't crawling and indexing your website, which means it won't appear in search results.
It's a new website. If your website is brand-new, bear in mind that it can take a few weeks for Google to index it and update the search results to reflect the changes. Since new websites often have few incoming connections, this is particularly true for them. When ranking websites, Google takes both the quantity and the calibre of inbound links into account. Expect to see ranks for a new website over time; it takes time to increase your domain authority.
It has "no index" tags. Check your use of "no index" tags if you have an older website that isn't indexed before searching "my website isn't showing up on Google." Your website's "no index" code stops search bots from crawling and indexing particular pages. While there are some situations where using "no index" tags is appropriate, you should speak with an SEO company to ensure that it is done correctly and doesn't block pages that you want to rank from showing up in search results.
A robots.txt file can also prohibit Google crawlers from seeing entire sections of your website, so you'll want to double-check that you didn't unintentionally exclude sites from ranking. WordPress-powered websites come with built-in tools that tell search engines not to index them. By going to Settings >> Reading and unchecking the box next to Search Engine Visibility, owners can manually disable the feature. Do you want Google to index your website? Look at these suggestions.
Fixing a non-indexed website Start by opening a Google Search Console account if Google hasn't yet indexed your website. By doing this, you may ask Google to crawl and index your URLs by directing them to your sitemap.xml. Though Google doesn't guarantee site crawling, it's crucial to keep in mind that it could take some time for a new website to rank in search engine results pages (SERPs). To make sure Google bots can find, crawl, and index your pages, you may also alter your site's "no index" tags in your code and robots.txt.
2. Your website has a Penalty
Additionally, penalties may lower your website's position in Google search results. If your website isn't brand new and has a valid robots.txt file, this can answer your pressing concern, "Why doesn't my website show up on Google." Google may remove your site from search results indefinitely or temporarily if it doesn't adhere to its quality standards.
Google penalties include:
Deindexed: Google utterly removes your area from search outcomes.
Penalized: Your area nonetheless exists, however you can't discover your pages by way of a direct search. This penalty could outcome from a Google algorithm replacement, or Google can manually apply it.
Sandboxed: Your Google site visitors drop all of a sudden, however, your area wasn't Deindexed or Penalized.
How to repair a Google penalty Check Google Search Console for penalty alerts. If your website will get penalized, you'll take steps to change your website to fulfil Google's pointers. Then, you possibly can submit your site for reconsideration to get again on Google.
3. Time to Level Up Your Sales
With the aid of marketing techniques that have been shown to raise key performance indicators like revenue and conversions, our extensive variety of services enables you to expand every facet of your organisation. We've handled more than 12.9 MILLION transactions for our clientele over the last five years.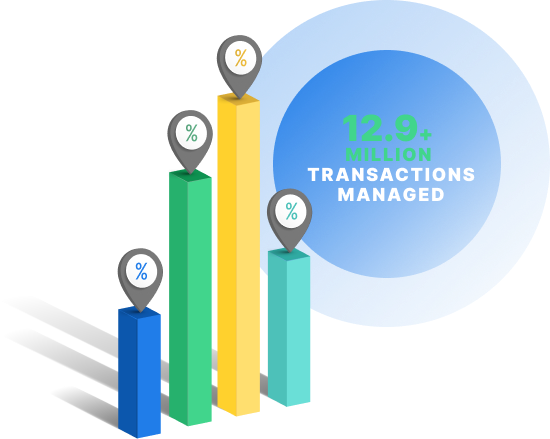 4. Your website isn't optimized for search
You may need to improve your SEO if you search "my website doesn't show up on Google." When ranking websites, search engines like Google take hundreds of factors into account. SEO can assist you to make sure your website is optimised to appear at the top of SERPs. SEO includes a number of tactics intended to improve your rankings and enable you to increase online conversions (and revenue). Without SEO, even the most beautifully designed website will not appear in search engine results. Not to mention that no one will be able to locate or get in touch with your company.
How to fix a website that isn't optimized for search.  Start by performing a thorough SEO assessment of your website. An SEO audit enables you to find areas for development and implement the necessary changes to attain top rankings. SEO is one of the most significant sorts of digital marketing. Here are a few things to think about while optimising your website for the search:
Clean up your site's code and technical SEO
Ensure your site loads quickly
Streamline your website design and navigation to provide a positive user experience
Include target keywords in your site copy, headings, and page titles
Create in-depth, quality content that answers searchers' questions
Depending on your time and resources, you may decide to spring for custom SEO services.
5. Your website's content sucks
Speaking of content, there's a significant chance your website won't appear in Google search results if the copy on it is bad. Websites that offer high-quality information that meets users' searches and fits their intentions should be ranked highly by search engines like Google. When developing material, try to make it as thorough as possible so that it completely responds to users' inquiries and prevents them from using the back button to view other results. While you do not need to produce in-depth instructions in order to rank in SERPs, it is important to offer searchers useful information that keeps them on your website and motivates them to get in touch with you in order to proceed.
How to fix content that sucks If your material is lacking, think about working with a full-service content marketing company like GetSocialGuide to develop original site content. Our team is knowledgeable on how to produce content that ranks in search results, and we can assist you to strengthen your current pages to raise your SERP ranking. Additionally, bear in mind that both visitors and search engines prefer new information, so update it frequently to get the finest outcomes.
6. Your keywords are too competitive
It's time to review your keyword targeting if you're reading this piece and wondering why your website isn't ranking on Google while having excellent content. When competing with bigger businesses, trying to rank for extremely competitive terms might occasionally leave your firm in the dust. Instead, think about focusing on long-tail, more precise phrases with three or more keywords.
Although long-tail keywords have lower monthly search volumes, they are less popular and therefore more likely to rank highly in search results. Long-tail keywords also frequently have a more focused search intent. It can be challenging to guess what someone is looking for when they use a general keyword like "tent." Do they need instructions on how to pitch a tent? For their upcoming camping vacation, are they looking into the greatest tent? Do they have a certain kind of tent in mind? On the other hand, you may tell if someone is prepared to buy if they search the long-tail phrase "buy two-person hiking tent."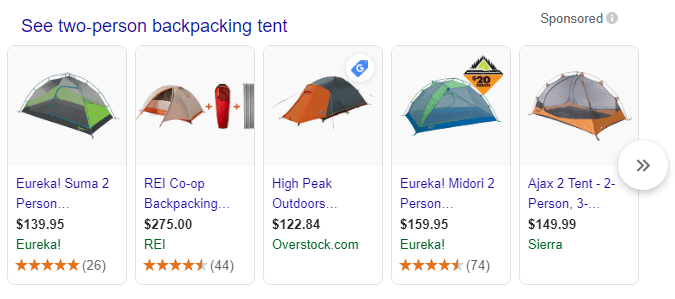 Outdoor gear retailers will find it simpler to rank for the long-tail keyword term "purchase two-person camping tent," and they may provide content that specifically addresses that aim.
How to improve a keyword approach that is too ambitious The first step in any effective SEO campaign is keyword research. Find the long-tail keywords that will be most beneficial to your company by using tools like Keyword Tool, KeywordsFX, and Google's Keyword Planner. It would be easier for you to appear in Google results and get more online clients if you focus on less competitive keyword terms.
7. Your site doesn't provide a good user experience (UX)
Last but not least, if your website provides a subpar user experience (UX), you can say goodbye to top rankings. Search engines seek to rank websites with useful material and pages that are enjoyable for users. Users will quickly click the back button on your website if they have a negative experience there, which tells Google that your site shouldn't rank. As search engine optimization (SEO) professionals, we constantly work on websites to make sure they rank on Google's search engine. Improving UX on your site can lower bounce rates, engage visitors, and help them learn more about your brand.
Making websites visible to your target audience and generating organic traffic requires a variety of strategies. However, occasionally unforeseen events may occur, preventing your website from appearing on Google. We've experienced it previously, and there are a number of reasons why this might be the case. Let us explain why your website doesn't appear on Google if you're wondering why.
8. Your website isn't indexed yet
After a lot of effort, your website will finally launch, which will be a relief for everyone involved. This indicates that you are prepared to be found on search engines, but you shouldn't anticipate that your website will immediately show up in Google search results. Your website may take up to a week to start ranking and appearing in search results. This is due to the fact that your website is so fresh and most likely doesn't yet have any inbound links. By typing site:yourwebsite.co.uk into Google, you may quickly see if your website is listed there.
If only one result emerges, Google has already discovered your website. If no results are returned, the site hasn't yet been indexed. Even if Google is aware of your website, there may be a certain page you wish to rank that isn't. Search for the following site to see if it appears in Google: yourwebsite.co.uk/a-page-you-want-to-show-up-in/

There should only be one result shown. If there are no outcomes, you must produce a sitemap, which you have to do anyhow as decent SEO procedure. A sitemap explains to Google which pages on your website are the most crucial, as well as how to access them. This might quicken Google's discovery process, making it possible for pages to index more quickly. By taking the following steps, you can submit your sitemap to Google Search Console: Sitemap URL in Search Console > Sitemaps > Submit.
Noindex tags inform Google of the pages you do not wish to be indexed. Even if the page is listed in your sitemap, it won't show up in SERPs (Search Engine Results Pages) if it has that tag. You might have unintentionally chosen to "noindex" pages while building your website; this is simple to do with a CMS like WordPress. If Google has already inspected your site, it will let you know in Search Console which pages contain "noindex" tags on them.
If it hasn't already been determined which pages have those tags associated with them, SEO tools like Ahrefs and Screaming Frog can do so. With this knowledge, you can edit the pages' tags so that they don't appear in Google search results.
10. Your website cannot be crawled by search engines
Most websites contain a robots.txt file that tells search engines where they are allowed and not allowed to go. Your robots.txt file prevents Google from crawling certain URLs, which prevents them from showing up in search results. If there are any problems, Search Console should notify you if your sitemap has already been submitted there. You can see issues like "Submitted URL prohibited by robots.txt" in the "Coverage" report. It's possible that Google hasn't yet indexed your website, but if you want to be quicker, you can do it manually. Visit yourdomain.com/robots.txt to access a file containing several pieces of code.
What you should avoid seeing is: Refuse: / For each of the user-agents: Googlebot as the user-agent This is due to the fact that it prevents Google from crawling every page on your website. A "disallow" directive must not be shown under any significant material that you want to rank. The directive Disallow: /blog/ prevents the crawling of any of your blog entries. Any instructions that prevent websites from crawling useful content should be removed.
11. You're targeting the wrong keywords
People are searching for a variety of things online to locate materials, goods, and services that suit their needs as search engines assist millions of users around the world. Because there are so many websites, some keywords can be too competitive for you. In your industry, you want to try to pick keywords that will increase your visibility and provide you with a higher chance of rank.
However, you need to strike a balance by avoiding irrelevant keyword targets. Even while it could be simpler to rank for irrelevant or low-volume search terms, doing so won't help your firm become lucrative. Working with an SEO agency will give you access to the resources necessary to choose the most effective keywords to include in your digital marketing plan. You can start to rank higher with expert keyword research!
A Google algorithm called PageRank counts the amount of high-quality external and internal links you have. If your website is new, you will perform poorly in this area. You can determine the authority score of URLs on your site and evaluate them against rival websites using tools like Ahrefs. If your rival has a greater score than you, you must:
It might be powerful to build high-quality backlinks, so it's best to begin along with your inside hyperlink construction.
13. Duplicate Content
When two separate accessible URLs contain the same or comparable web page content, it is referred to as duplicate content. A duplicate piece of material won't be indexed by Google because it takes up space in the index that could be used for something unique. It will typically only index the page that you designate as the canonical link. If this isn't selected, Google will attempt to crawl and index the best version of the page without your involvement. As a result, both pages suffer because Google divides the page authority across the two URLs. Determine which pages have duplicate content, then canonicalize the duplicate pages or set up redirects from the weaker pages to the stronger pages.
14. You have been penalised by Google
The worst thing that may happen to your website is to receive a Google penalty. Although it's extremely unlikely that you were punished, there are two reasons you might have been:
When Google chooses to remove or degrade your site from the SERPs, this is referred to as a manual penalty. When a Google employee examines your website and discovers that it violates the Webmaster Guidelines, this occurs.
When Google's algorithm decides to degrade or eliminate a website or web page owing to quality issues, this is known as an algorithm penalty.
Google will let you know if they have penalised you in this way, which is quite uncommon. In the "Manual Actions" page of the Search Console, you can see if any manual actions have been taken against your website. If no warning is shown, there is no manual penalty. Unfortunately, Google doesn't inform you if your website is being penalised algorithmically, and it can be difficult to spot. Check to see whether a substantial decline in your organic traffic corresponded with a Google algorithm update to see if you might have been penalised in this way.
You can look up the update's date on your own and evaluate it against your traffic. Explicit graphs are used by tools like SEMRush to display when an update was released. You should speak with an SEO specialist if you continue to believe that the algorithm has penalised you. The Ricemedia team can assist in identifying and resolving issues with your site that is keeping you from showing up on Google, whether they be optimization concerns or technical SEO issues. Contact us right away so we can start working on getting you ranked if you believe you are being penalised or are unable to identify your problems.
What to Do if Your Site is in Google's Index, but not Showing Keywords You Want to Rank for
One may legitimately contend that this is the entire purpose of search engine optimization (SEO). It happens frequently for someone to launch a website for a company they own, only for Google to bury it on page 9. (or not show it at all).
However, let's consider it from Google's point of view: why should it direct its users to your website?
Is there anything incredibly special about your company or website? Is there a justification for Google's early decision to favour your website over those that have been around for months or years?
How to earn the trust
One of the most divisive subjects in SEO, with two opposing sides vehemently arguing for their point of view.
White Hat SEO
Black hat SEOs adopt the strategy of providing value to online users in order to gain their trust. Google encourages us to manage our websites in this way: conduct research to identify themes that are pertinent to our industries and useful to online consumers; next, develop original, valuable content around those topics (something like the article you are reading right now).
Google notices when visitors seem to find what they are looking for on your website, or in the opposite case, if they must visit other websites in order to get what they are looking for. Additionally, other websites will inevitably link to your unique assets if you are producing valuable resources for consumers. This is referred to as "link building" or "earning links."
By satisfying searcher intent and obtaining links from other websites, you show the search engine that you should be trusted and that it should list your website in the results when users look up subjects connected to your web pages.
Black Hat SEO
By using a number of techniques to acquire connections to their websites, black hat SEOs manipulate trust. The benefit of adopting these approaches is that they typically perform faster and with less effort than white hat SEO strategies. The drawback is that Google's engineers are frequently quick to identify the techniques they use, making them less than the best long-term business strategies.
Did You Block Googlebot in Your Robots.txt File?
Crawlers are instructed by your robots.txt file which pages on your website they may and cannot crawl. Google is less likely to index your website if you unintentionally block a page or folder that contains a crucial resource.
This list will prevent any pages from being indexed. To see if you unintentionally banned a page from appearing on Google, check your robots.txt file. If you need assistance, get in touch with us because this guide won't go into great detail about robots.txt. Check out this article on the subject of check out this article by Cognitive SEO if you want to do it yourself.
How Google (And Other Search Engines) Work
The first thing about Google you should understand is that it is NOT the Internet. It does not necessarily indicate that your website is not online if it does not appear on Google. It is possible to publish your website live on the Internet without it appearing in Google's keyword search results. You don't like to read. Find the same information on video: Google and other search engines present websites in the following ways:
Every minute of every day, Google's automatic computer systems randomly access websites on the Internet, take screenshots of each page, and store all of the data in a sizable database. Google's system examines every word and other content on a web page (such as images, videos, audio files, etc.) in order to establish the precise subject of the page as part of taking a snapshot of each web page.
Google uses the information gathered to decide which websites to display and in what order for a given keyword search. In other words, the most relevant web page for a given keyword or key phrase is determined dynamically by Google's computer algorithms, and it is displayed first. The second-most pertinent page is then shown, and so on. Search Engine Results Page refers to the list of websites that appears as a result (SERP).
A SERP may include the following sections:
Three or four paid text adverts related to the search term are typically found in the top area.
Google will include a section below the paid advertisements called the Local Map Pack if it determines that the user is looking for a nearby local company.
The "organic" (non-paid) listing of websites that are pertinent to the search term is found in the main area in the middle.
Example Google Search Engine Results Page (SERP)
Example Google Search Engine Results Page (SERP)
How Do I Get My Site On Google?
You must first confirm that Google has indexed your website. If your domain name is yourdomain.com, enter site:yourdomain.com in the Google search bar to see if it's there. If you can see a list of the pages on your website, Google has already indexed it and will periodically check for modifications. Please add your website here: http://www.google.com/addurl if it is not already mentioned. Google will visit and index your website over the course of one or two weeks.
Second, keep in mind that Google will only show websites that are pertinent to the sought keyword. Making ensuring the text on your website is relevant to the search term in question is the first step. It's likely that Google won't display it if it's not. Third, just because a website does not appear on the first page does not necessarily indicate that it does not appear at all. Click "Next" to proceed to page 2 and so on at the bottom of the results page. There could be a link to your website on page 2, page 82, or someplace else.
 Things You Should Do to Rank on Google Page 1
Google My Business Claim and improve your Google My Business listing, especially if your company solely provides services to the neighbourhood (like a bakery or plumber). Get as many glowing reviews as you can after that. Your chances of appearing in the Local Map pack area above the first organic listing will significantly increase as a result. If you do it well, it might have a big impact!
Start a Blog Starting a blog and publishing articles frequently is one of the best things you can do to rank highly on Google. If you're unsure of what to write about, consider the top 5 inquiries from your clients. Then, create a full response to each question in a separate blog post. Have you seen the blog post's title?
Get a Few Quality Links Create a contest or giveaway in collaboration with a local nonprofit. Perhaps the local newspaper will notice it and give you some free publicity (and a link to your website). Join your neighbourhood BNI or Chamber of Commerce to be listed on their website. Make a guest article writing offer to the neighbourhood magazine or newspaper. At the end of the piece, they frequently put a link to your website in the bio section.
Create Citations Do you know what a citation is? An online local directory listing of your company is known as a citation. Make sure your company is listed on sites like Yelp, Foursquare, YP.com, Angie's List, etc., and that the information is accurate. By doing this, you can build a strong link profile for your domain name and let Google know that the material on your website is reliable because it can be accessed on other websites all over the internet.
You're Never Done
Furthermore, just because you have good results for one keyword or keyphrase does not guarantee that you will achieve good results for a related keyword or phrase. Additionally, keep in mind that Google updates its ranking algorithms frequently, so today's rankings could not be the same as tomorrow's. Expect to see your site fluctuate in the ranks on a daily or weekly basis; it could possibly disappear entirely. For this reason, SEO should never stop. Keep in mind that your rivals are probably using identical procedures.
They are probably employing the same techniques as you are to optimise their web presence. Continue to blog and acquire links. Enhance the existing material on your website. When you gain that coveted position at the top of Google page 1, your perseverance and patience will have been well worth it. It might literally be worth millions of dollars in revenue depending on your line of work.
Additionally, just because you rank well for one keyword or key phrase does not guarantee that you will rank well for another keyword or a key phrase that is comparable. Something that important will never come easily. Additionally, keep in mind that Google updates its ranking algorithms frequently, so today's rankings could not be the same as tomorrow's. Expect to see your site fluctuate in the ranks on a daily or weekly basis; it could possibly disappear entirely.
For this reason, SEO should never stop. Keep in mind that your rivals are probably using identical procedures. They are probably employing the same techniques as you are to optimise their web presence. Continue to blog and acquire links. Enhance the existing material on your website. When you gain that coveted position at the top of Google page 1, your perseverance and patience will have been well worth it. It might literally be worth millions of dollars in revenue depending on your line of work. You won't ever get something so precious for free.
Why search rankings matter
A staggering 75% of users never scroll past the first page of search results. This means that the majority of people won't see or contact your company if your website doesn't appear on the first page of Google search results. You lose qualified leads and money when your website doesn't appear in Google. As a result, you should find the issue and solve it right away.
Why Search Ranking Matters
The overwhelming majority of individuals don't click on previous the primary web page of search outcomes. According to this study, the top itemizing in Google's natural search outcomes receives 33 % of the visitors, in comparison with 18 % for the second place, and the visitors only degrades from there. So it's not sufficient to your website to easily be listed by Google, Bing, and Yahoo.
Why Sites Don't Rank in Search Results
Google is hard. Here's what could also be stopping your web site from exhibiting up in search outcomes:
Google has not listed your web site but (too new)
Your web site isn't optimized for search engine crawling
Your key phrase market may be very aggressive
Your web site has "no index" tags
Your web site has been penalized and faraway from Google
Below are frequent causes (intimately) why your web site (WordPress, Wix, and Squarespace) isn't rating, and the right way to seem on Google search:
1. Google has not yet indexed your website yet
Sometimes it can take a week or more for a search engine to update search results. This is because your website is new and doesn't have any inbound links. First, create an account on Google Search Central. Google Search Central, formerly Google Webmasters, is here to help the right people view your content with resources to make your website discoverable to Google Search. When you register and point Google to your sitemap.xml URL you can request them to re-crawl your URLs. However, there are so many requests that the feature doesn't always work immediately (especially if you have a new or large site). If you don't want to create a Google Search Central account, try this link to add your url to google: http://www.google.com/addurl/ Google doesn't add all submitted URLs to their index, and they can't make predictions or guarantees about when or if submitted URLs will appear in their index. But if your new website is crawled, it can take up to one week or two for it to be pushed out to the index.
2. Your website is too new
Did you just build and launch your new website? Typically it can take up to four weeks for it to begin to show up in search engine results. While we might be accustomed to getting things online quickly, search engine indexes can be rather slow. So sit tight, wait and learn more about search engine algorithms before you get too nervous.
You can use custom code to tell search engines not to index your site or specific pages. If you or someone who designed your site added this code, that would explain why it's not appearing in search results.
4. Your website isn't optimized for search engine crawling
Once you submit your website to a search engine, a spider is sent to your site to crawl it for content. These spiders don't view your site as a visitor would. They scan your site for meta content, keyword saturation, relevant content, and many other factors. Therefore, you need to consider what content search engines actually see on your Web pages.
5. Your keyword market is very competitive
Search engines help millions of users across the world navigate the internet and find specific content amid the billions of websites. Make sure you are targeting a less competitive keyword market, so you can gain the attention of your consumer.
6. Not all keywords are equal
It's easy to rank for irrelevant keywords in search engines. It's hard to rank for keywords that are profitable for your business. The difficulty is twofold, one determining the most profitable keyword for your business, and two having the knowledge to move you to Page 1 ranking.
7. Your website has been removed from Google
Google may temporarily or permanently remove sites from its index and search results if it believes it is obligated to do so by law if the sites do not meet Google's quality guidelines, or for other reasons, such as if the sites detract from users' ability to locate relevant information. Here are the different ways Google may remove your site from search results:
Deindexed – When your domain is completely removed from Google. Also known as Banned.
Penalized – When your domain or page still exists but none of your pages can be found through very direct search queries. This penalty can be automatic through the Google algorithm or manually applied by a Google Quality Engineer.
Sandboxed – Your domain or page wasn't Deindexed or Penalized, but the traffic you were getting from Google suddenly drops dramatically.
If your site is blocked from our index because it violates our quality guidelines, Google may alert you about this using Search Console. If you receive a notification that your site violates our quality guidelines, you can modify your site so that it meets these guidelines, then submit your site for reconsideration.
You are blocking search engines from crawling your site
WordPress comes with a built-in feature that allows you to instruct search engines not to index your site. This feature is automatically enabled when you launch a new WordPress website. So you must manually disable it. All you need to do is visit Settings » Reading and check the box next to Search Engine Visibility option.
How to Get Your Website To Show Up on Google
You want your website to show up on page one of search results (which typically has 10 website listings). You might need to use search engine optimization and SEO tactics, depending on your line of work, to raise your rating.
1. Conduct a thorough SEO audit
An SEO audit of your website should be done right now if you want to increase your chances of being successful in the future. You will gain a better understanding of where you are in relation to the following after reading this:
On-site optimization
Off-site optimization
Keyword selection
2. Add keywords to your website content
It's possible for a keyword to be only one word, or it might be a phrase of up to four or five words. These should be terms that are applicable to your website and that people are likely to use while searching for information on Google. It goes without saying that they should be pertinent to the subject matter of your website.
Meta-tags are a type of coding that are not visible to visitors to your website; nonetheless, "bots" from search engines like Google will pick them up as they crawl through your site. If you are familiar with HTML code or have access to a web design programme, you should be able to add these meta-tags to your website on your own.
4. Find keywords that aren't overly competitive
To get the answer to this question, we advise that you make use of the free use Google's free Keyword Planner tool. Utilizing this research tool for keywords enables you to determine the popularity of specific search terms in addition to the level of rivalry you will face by employing those terms. If you choose keywords that have a lot of other websites competing for them, you will have a lower chance of making it to page one of Google's results. Highly competitive phrases can have tens of thousands of websites battling over them.
5. Seek out backlinks
Pages on the World Wide Web that link back to your own website: Backlinks from organic sources that are high in quality are a significant consideration for search engines. It is the information that search engines are trying to find. Google will give your page a higher credibility rating and search score if there are a number of other websites that link back to your website.
6. Create a listing for your site on Google My Business
This piece of advice is for traditional, brick-and-mortar businesses that have established locations. Because Google My Business connects your website to a map listing, when people search for your company or use keywords associated with your company in a search, they will find a Google map listing and will be able to click through to your website for more information when they see it.
7. Have content that is relevant to your business
Make use of articles and other forms of content that are particularly pertinent to the goods and services that you offer. Avoid using filler that is only tangentially relevant to the topic at hand. The algorithm that Google uses to rank websites gives higher rankings to those who provide unique, relevant information as opposed to content that is replicated elsewhere.
8. Analyze your technical SEO
My free SEO report is an excellent resource for establishing a benchmark for the performance of a certain URL within a search engine. In addition to this, we provide you with a comprehensive list of things you can do on your own to improve the SEO of your website.