27

min read
Wildcard SSL Certificate Providers | Top 10 Cheap and Best | Ultimate Review
The usage of an SSL certificate ensures a safe connection between a website and its users. The user's name, home address, credit card information, and other personal data are all encrypted by this certificate. An SSL certificate enables a website to uphold its security measures and ensure that hackers and other online criminals cannot access the data it contains.
To protect your primary site and all of its subdomains, find the best affordable wildcard SSL certificate right here! The most affordable wildcard SSL certificate is offered by us! For additional details, check out our list of the Cheapest Wildcard SSL Certificate Providers.
Wildcard SSL Certificate Providers  – Full Review
The word "digitalization" is used frequently in today's society. Information is being transferred from paper to digital format throughout this process. Technology development reduces barriers to data access and preservation but also creates new dangers. Digital information becomes a vulnerable target for thieves if appropriate security measures are not established. Among all other security measures, SSL (Secure Socket Layer) encryption security is a requirement, but it is crucial for websites in particular. It is more difficult for hackers to steal your information from your computer thanks to the encryption of data exchanged between servers and browsers. There are numerous sorts of SSL certificates available in the SSL sector. One sort of SSL security that can be used to secure numerous domains is a wildcard SSL certificate.
Understanding SSL
Authentication and encryption are two vital purposes served by SSL certification. SSL certificates are used to authenticate the identity of the company, website, or person to whom you are linked by a third party and to authorise connections by keeping information about them. To see this in action, enter this website's URL into your browser's address bar. A small green padlock should appear to the left of the text to show that the site has received SSL certification. You can check the details of the certificate and confirm that the connection is secure by clicking on the padlock. Users of the certificate and the SSL provider who gave authority are included in this. An SSL certificate provides a way for encrypting communication between the user's computer and the website in addition to authorization and verification.
If a malevolent party intercepts the data transmission between the client computer and the web server without this encryption, sensitive data, such as passwords, could be compromised. By granting the SSL certificate in accordance with stringent regulations, a reliable Certificate Authority (CA), another independent third party, protects the security of this system. The use of an SSL certificate by a CA is a declaration of trust in a person, company, or website, much like the idiom "my word is my bond." The CA is then verified by a Root certificate holder, proving their reliability in issuing and revoking certificates as necessary. If these trustworthy connections break down, SSL certificates become invalid.
Anyone visiting a site protected by one of these certificates would then be warned that the site no longer has a valid SSL certificate and that their connection might no longer be secure. As you can expect, an active firm would be significantly impacted by the revocation of a certificate. It is crucial that you purchase an SSL certificate from a respected CA as a result. The right level of certification for the business is just as important as having inherent faith in one's identification.
Namecheap – Best SSL certificate provider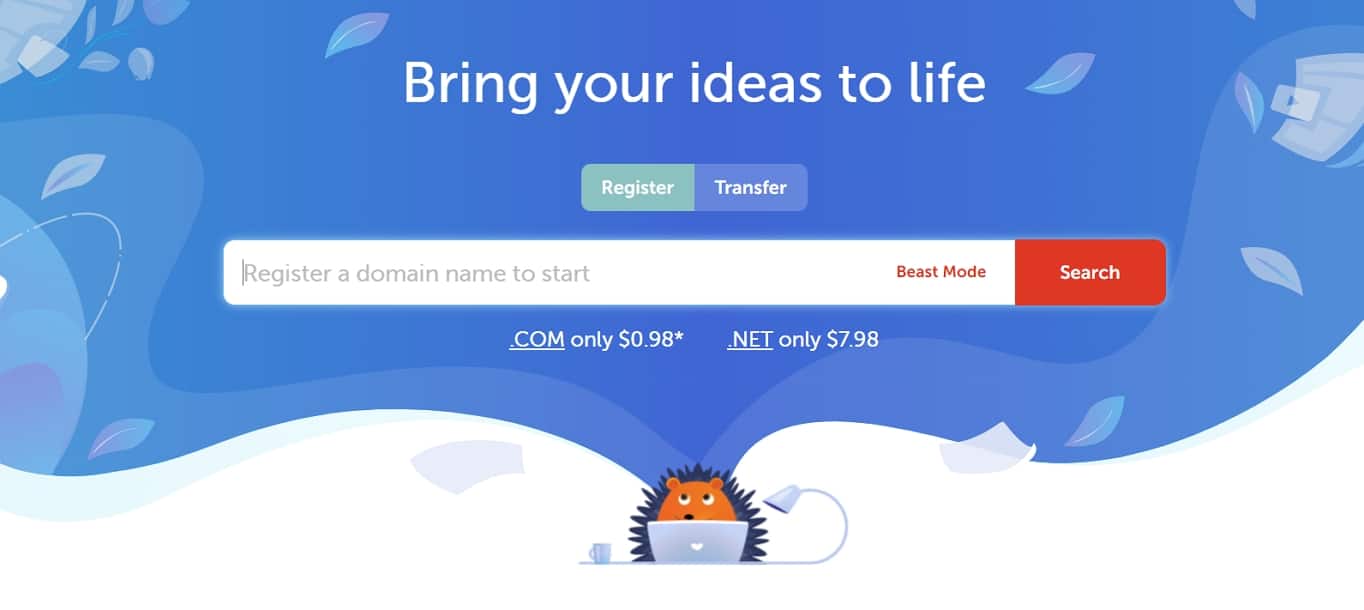 Namecheap is essentially a platform for reselling domain names. They resell Comodo-curated SSL certificates. As a result, you will obtain all of the benefits of the Comodo SSL certificate at a cheaper price. The primary benefit that Namecheap has over all other SSL providers is that they offer a variety of services, including domain registration, hosting, and SSL. For one year, each website hosted with Namecheap will receive a complimentary SSL licence.
Entrust Datacard – Most reliable SSL provider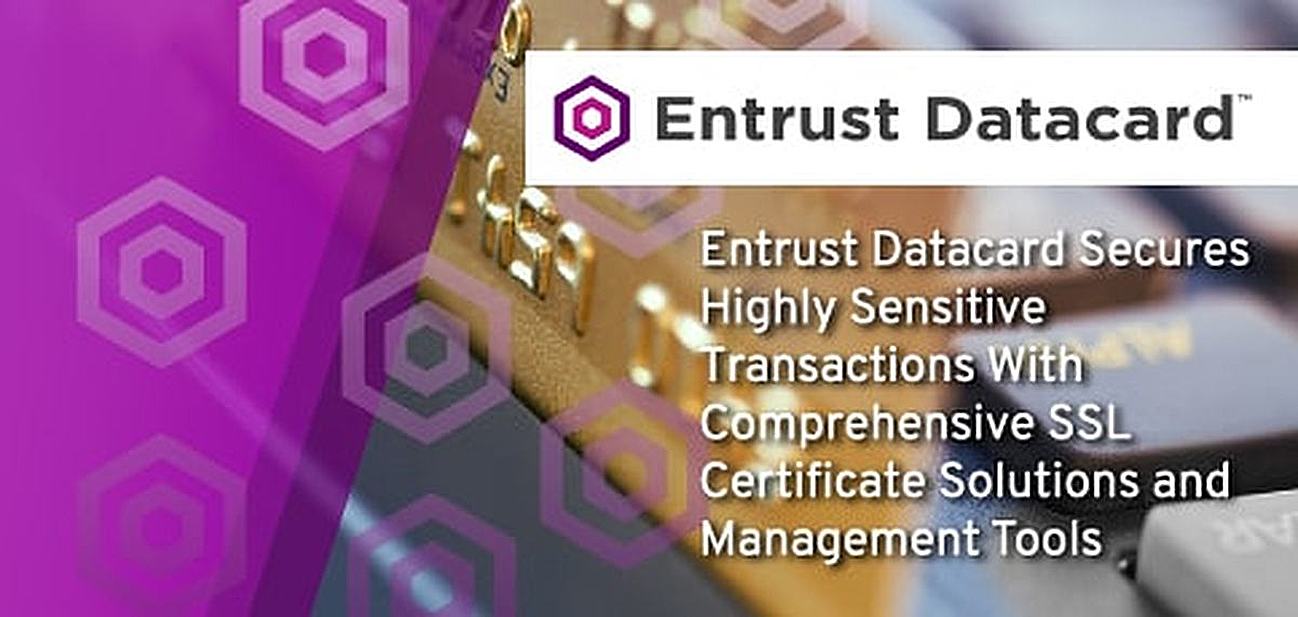 Entrust Datacard is an SSL certificate supplier situated in the United States of America that has been in operation since 1994. It is well-known for its great service of rapidly and effortlessly generating certifications. Entrust is also well-known for providing a variety of additional security goods in addition to SSL certificates, including identity cards, credit cards, and authentication devices.
Entrust Datacard enables the management of multiple certificates for several domains from a single management panel. However, given the cost, Entrust Datacard may not be your first pick for SSL certificates. Prices for a basic SSL certificate begin at $199 per year. Prices for a wild card and EV certificate also start at $699.
AlphaSSL – Affordable SSL certificate provider
Globalsign owns AlphaSSL. This SSL certificate provider's mission is distinct from that of Globalsign. AlphaSSL mostly targets small businesses that are cost-conscious, whereas Globalsign primarily targets large business groups. AlphaSSL makes use of the same technology to curate SSL certificates at a significantly cheaper cost. Additionally, they provide free customer service 24 hours a day, seven days a week via live chat and email. The package also includes the installation tools.
Wildcard SSL Certificate Providers Options for Your Organization
1. Comodo PositiveSSL Wildcard Certificate
For a long period of time, the most common wildcard SSL certificate was a Comodo Positive Wildcard Certificate. It's unsurprising, given that it comes from Comodo CA, the world's largest SSL/TLS certificate authority (CA). Not only the name Comodo CA, but also its extremely low pricing making it a difficult alternative to overlook. It's one of the most affordable wildcard SSL certificates on the market.
2. QuickSSL Premium Wildcard Certificate:
Another popular SSL certificate in the wildcard SSL category is a QuickSSL Premium Wildcard SSL certificate. QuickSSL Premium is a wildcard SSL certificate offered by GeoTrust, one of the most trusted names in the SSL market. Additionally, contrary to widespread assumption regarding GeoTrust, the QuickSSL Premium Wildcard SSL certificate is relatively affordable.
Purchase a GeoTrust QuickSSL Premium Wildcard & Save Up to 80%!
An SSL certificate supplied by none other than Comodo CA, the Comodo PremiumSSL Wildcard Certificate is another popular type of SSL certificate. In addition to validating your website domain, it also provides organisation validation, which helps your site earn more confidence among people and their browsers. For those searching for a low-cost SSL certificate to certify their business, this is a great option.
Thawte Wildcard SSL Certificate:
Since its founding in 1995, Thawte has established itself as a reputable certificate authority that provides high-quality SSL certificates at competitive prices to businesses of all sizes. The Thawte Wildcard SSL Certificate was another addition to their product line in 2019, and website administrators welcomed it with open arms. Another element that works in favour of this SSL certificate is the level of validation it provides for its users. It's possible that Thawte's wildcard certificate will be the best alternative for you if you're trying to validate your organisation.
Comodo SSL Certificate – Cheap SSL Provider
Comodo SSL certificate has been in existence for quite some time, and it is widely regarded as one of the greatest SSL certificate providers in the world. Comodo is a trusted brand by millions of businesses around the world because it is suitable for all types of organisations, including home-based and commercial enterprises. The certificate is recognised by all browsers because it is protected with 256-bit encryption.
It is capable of meeting the online security requirements of your website in a cost-effective manner. Another advantage of using Comodo is that they provide limitless chat assistance as well as a generous warranty period for their SSL certificates. Initially, the cost of a Comodo SSL certificate is $8 per year; however, if you have specific requirements, such as the need to secure several domains or subdomains, the pricing table provided below will be of assistance.
A variety of SSL certificate types are available under the Comodo brand, including positive SSL for a single domain, multi-domain SSL, wildcard, and EV and EV multi-domain SSL. RSA keys with a 2048-bit length are used in all certificates, and they are compliant with current algorithm requirements. For those looking for a low-cost SSL certificate, Comodo SSL certificates offer a great deal in terms of both price and encryption strength.
GeoTrust SSL Certificate – Buy Cheapest SSL
GeoTrust is equipped with a number of measures to provide the highest level of security for your website, and it also provides 256-bit encryption. Starting at $62.10 per year, a GeoTrust SSL certificate is a good investment. That way, even a tiny business can benefit from the reputation of this well-known brand, while your website stays very safe. In addition, a guarantee of up to $1,500,000 and a 30-day return policy are included as additional benefits.
In a variety of industries and sectors, GeoTrust SSL certificates have been observed, including healthcare, government organisations, and even a number of financial institutions. In spite of the fact that it takes time for the authority to conduct identity checks in Organization and Extended validation certificates, the effort is well worth it because it will protect your organisation from even the most minor security threat and phishing tactics, as well as establish the organization's identity on the internet.
RapidSSL Certificate – Inexepnsive SSL Provider
In the domain validation area, you will find a variety of SSL products, including free SSL, single domain and wildcard alternatives, that may be used for either personal or commercial purposes. Regardless of whether you choose a single domain or a wildcard SSL, you will have a guarantee for the security of your domain and subdomains. In addition to 256-bit encryption, your website will be able to use a 2048-bit RSA key to provide maximum security.
All of their customers are entitled to a 30-day, 100 percent money-back guarantee, and they can also benefit from 24-hour customer service in the event of a problem. RapidSSL certificates range in price from $10 to $96 depending on the type of SSL and verified certificate you require.
Thawte SSL Certificate – Trusted SSL Provider
According to statistics, Thawte controls approximately 40 percent of the overall SSL market and is used to protect online transactions and people's identities in more than 240 countries around the world. Today, this organisation has granted about one million SSL certificates and code signing certificates all around the world. The fact that you may install the Thawte SSL certificate on as many servers as you want without incurring any additional costs is what makes the Thawte SSL certificate so well-known. It also provides 256-bit encryption, and it is nearly compatible with all of the browsers, servers, and operating systems that are now available.
Due to the fact that the Wildcard SSL certificates have an annual pricing range of $45 a year, Thawte can be considered one of the most affordable SSL certificate suppliers on the market. Whether you choose a wildcard certificate, an extended validation certificate, or a single domain, you will have the greatest SSL protection available for your website's needs.
DigiCert SSL Certificate – Premium SSL Provider
DigiCert, since its inception in 2003, has never looked back on its mission to provide authenticated web security solutions to a wide range of enterprises and individuals worldwide. In addition to offering flexible and diversified SSL products to its valued customers, DigiCert has years of industry experience. DigiCert's online security is currently being used by the majority of Fortune 100 firms. Each SSL certificate has the ability to handle online information in such a safe manner that cybercriminals are forced to keep their eyes away from the information. DigiCert's primary mission is to provide a secure environment around the web world, allowing information to flow freely between the server and the browser.
Customers benefit from numerous features provided by DigiCert, including robust encryption, rigorous and rapid validation, unlimited re-issuance, an SAN option, and a warranty that increases the certificate's value significantly. If you are dealing with a little or large organisation, you will find your important SSL certificate at DigiCert, which has a wide range of SSL products to suit your needs and budget.
What to know before choosing the best SSL certificate provider to work with?
#1. Returns and refunds are simple:
If you were to sign up for new software, you would probably want to try it out first before committing to it, wouldn't you? The same is true when it comes to purchasing SSL certificates. If you are not totally pleased with the purchase, a good SSL reseller will provide you with a 30-day return period. I don't care for the product. Make sure you don't have to pay for it! Simple.
#2. Perform a browser compatibility check:
The certificate that you purchase should be compatible with the browsers that are used by your system. As a result, maintain your vigilance in this matter!
3. Examine the time range for the issuance of the certificate:
If you need to have your certificate reissued, how long do you think it will take the supplier to comply? That is something you should look into before making a purchase.
#4. Selecting the appropriate level of validation:
If you are running a single-domain blog with no purchase options, you do not need to invest in an EV certificate; a DV or OV certificate will more than suffice. If you run a webshop, on the other hand, you'll want to raise the validation standards and opt for an Extended Validation (EV).
#5. Make use of the power of an onsite trust seal:
When clients see a reputable brand on your payment page, such as the "Norton Secured" site seal, they are more inclined to trust you with their credit card information, according to research. As a result, find out if your SSL supplier provides these as well.
#6. A panel of expert SSL professionals:
Even the most seasoned IT professionals can break out in a cold sweat when it comes to comprehending and implementing an SSL certificate. A huge plus would be the availability of online expert technical support 24 hours a day, seven days a week from your SSL reseller or supplier.
#7. A solid warranty policy:
Although rare, instances of SSL non-issuance have been reported in the past. In order to alleviate the financial consequences of such situations, the CA should provide generous warranty amounts.
SSL Certificates FAQs
What is an SSL Certificate?
An SSL certificate is a digital file that attaches your identity (or if you're a business, the identity of your company) with that of your website through a file containing a cryptographic key. They help in encrypting data that users submit through your website so that no one else but only you/your organization can see it. This helps in eliminating the risks of eavesdropping and data tampering.
Do I need an SSL certificate?
If you've not yet installed an SSL certificate, but you've been collecting user data of any kind on your site, that data may be visible to ISPs or other individuals/entities which are in the position of intercepting traffic. Therefore, SSL certificates are must if you collect sensitive user data i.e. passwords, credit card data etc.
But even if you don't collect sensitive information, you should consider installing it on your server because no information that web users submitted to you through your website should be allowed to slip into the hands of prying eyes. Besides that, SSL certificates provide some other benefits too: they protect your site from hackers, improve Google rankings, provide safe shopping experience and enhance customer assurance. No one can alter your personal information during the online conversation if you've SSL certificate installed on your server.
How does an SSL certificate work? how ssl works
After the activation of the SSL certificate of your website, the server will send a 'finished' message to the visitor which is encrypted through an encryption key. This process is also known as 'handshake' as it indicates that your website is now secured. This process generates two different types of encryption key: Public key Private key Encrypted connections with a public key can only be decrypted with a private key but it is not possible the other way round. Apart from this, an SSL certificate also enables encrypted traffic between the website and the user's computer. This level of encryption protects sensitive data like passwords, OTPs, credit card details, and so on.
What are the things to be considered during SSL implementation?
SSL certificate is able to attract visitors and customers towards your website and can change customer psychology in the way they perceive the company. It is true that company requirement affects the selection of SSL certificate. Below is the simple consideration before choosing any SSL certificate. Reliable Certificate Authorities: It is quite important that SSL certificate is issued by a trusted third-party certificate authority. CAs follows certain guideline prescribed by NIST and CA/Browser forum.
Decide your Need:
Every business has its own security requirement hence, a business or individual should mull over the business needs to choose a right SSL certificate. Use 301 Redirection: 301 Redirection is an efficient way of permanent URL direction that lands users on HTTPS pages and experiences a secure environment over the website. Use of HSTS: HSTS (HTTP Strict Transport Security) requests the browser to load the page via HTTPS even the user types HTTP to visit the website. Strong Protection: Always prefer 2048-bit key certificates for better protection.
Wildcard SSL Frequently Asked Questions (FAQ):
Q1. Does a Wildcard certificate come with unlimited server licenses?
Yes, major certificate authorities are offering unlimited server licenses with their Wildcard SSL certificate. You can install the same certificate on many servers and ensure that all sub-domains are getting secured by encryption technology.
Q2. Which type of Sub-domains, I can secure using a Wildcard SSL Certificate?
Wildcard SSL Certificate is used to secure an unlimited number first-level sub-domains hosted under the primary domain. You just need to add a single asterisk (*) mark just before the common name. You need to request a certificate for *.yoursitename.com; it will enable 256-bit encryption to secure your primary domain, and it's all first-level sub-domains.
Q3. Does SAN Domain possible to add with Wildcard Certificate?
No, the SAN domain doesn't possible to add with this Wildcard Certificate but subdomains of a single root domain can only be possible to secure. You can take benefit of the SAN domain feature by using Multi-Domain SSL or a Multi-Domain Wildcard Certificate.
Q4. How can I secure multiple domains and sub-domains with a single certificate?
If you are looking for security for multiple sites and its subdomains then you can do it with a single Multi-Domain Wildcard SSL Certificate. It will secure up to 100 different domain names and its unlimited subdomains, just add a single asterisk to all different sites.
For example –
*.example.com *.example2.com *.example3.com If you need security for limited numbers domains and sub-domains, then you should go with Multi-Domain (SAN) SSL certificate. Just set your primary domain and add other domains / sub-domains under the SAN field.
Q5. Does Wildcard SSL secure second-level sub-domains?
Yes, it can protect the first-level sub-domains of the requested domain. If this SSL certificate issued for *.example.com domain, it will only secure all the first level of subdomains of the example.com. But if you request a certificate for *.blog.example.com, it will protect all second-level sub-domains which are hosted under blog.example.com. In the case of second-level sub-domains, you need to obtain a different certificate for example.com and different wildcard certificates for each second-level sub-domains (*.shop.example.com, *.mail.exmaple.com, etc.). Multi-Domain Wildcard SSL can be an ideal solution in the situation of second-level sub-domains; it will save your time and money from managing multiple certificates as well will protect all deep-level of sub-domains using a single certificate.
Q6. Is it possible to secure *.*.example.com using a Wildcard?
It is not possible to add multiple asterisks in the Wildcard certificate. It can support only a single level sub-domain of the requested common name. It is possible that protect second-level subdomains (*.blog.example.com), but it is not possible to issue a certificate for *.*.example.com.
Q7. I want to secure my domain and two sub-domains; do I need a Wildcard SSL or obtain three Domain-Validated SSL certificates?
Both of them are a good option to go with Standard domain SSL Certificate might be cheaper as compared to Wildcard Certificate but will also increase the headache of certificate management. You have to install three different certificates for each domain & manage them separately. So it is recommended to choose a wildcard certificate, it secures an unlimited number of sub-domains along with the primary domain.
Q8. Can I use the same Wildcard certificate for the different IP addresses and physical servers?
Of course Yes, why not! A user can use the same Wildcard Certificate for a different IP address with the same CSR and private key. The customer can face hurdles only with Symantec Wildcard SSL Certificate as Symantec CA allows a single server license. Whereas Other CA likes Comodo, GeoTrust, RapidSSL, GlobalSign, Thawte and other major certificate authorities provide unlimited server licenses.
Q9. What is the difference between Wildcard and SAN/Multi-Domain SSL certificates?
Both certificates are intended to protect multiple web services using a single certificate, but fundamentally both are different from each other. Wildcard SSL certificates can protect a single root domain, and it's all subdomains when SAN SSL certificates are used to protect multiple root domains.
Wildcard SSL Certificate
SAN SSL Certificate
Protects the main domain and it's all sub-domains.
Protects many domains / sub-domains.
Ideal security solution for unlimited sub-domains and servers.
Best for securing up to 100 multiple domains (depends on the certificate authority).
It is not possible to get Wildcard with Extended Validation SSL, so it follows the procedure of DV or OV to issue your certificate.
SAN (subject alternative names) SSL carries DV, OV or EV procedures to issue your certificate.
Need to add an asterisk before a common name (*.example.com) that allows unlimited functionality.

For Example

www.example.com
mail.example.com
shop.example.com
anything.example.com

Need to set your primary domain and add other domains / sub-domains as SAN Names.

For Example

www.example1.com
www.example2.com
shop.example3.com
www.example99.com

Wildcard SSL Vs SAN SSL
Q10. Does Wildcard SSL need dedicated IP for each sub-domain?
It is not mandatory to have dedicated IPs to install Wildcard Certificate for each subdomain. You can protect your root domain and subdomain, whether all web services hosted on a single dedicated IP.
How to Find the Best Cheapest Wildcard SSL Certificate?
Looing for best cheap wildcard SSL certificate for your site? There are few things to be considered while choosing cheapest wildcard SSL certificate for your website.
1. About Brands:
There are many reputed brands of Wildcard SSL certificates available in the market. A few of them are Comodo, RapidSSL, GeoTrust, Thawte, GlobalSign, DigiCert, etc. All these brands have different features and different prices. Many reputable companies like Yahoo, Amazon, Google, eBay, Microsoft, etc. They have already implemented Wildcard certificates to protect their whole websites.
2. About Customer Support:
Though Wildcard certificates are cost-effective, excellent customer support is a priority of many clients. Hence, these brands rule the net by providing excellent customer support, round the clock, and all 365 days a year. Expert help for installation and query solving gives positive vibes to the customer who is ready to spend on SSL security. This helps improve brand recognition too.
3. About Money-Back Guarantee:
Many entities that spend on SSL security may have doubts about the dissatisfaction of products or money being wasted. Most of these Wildcard SSL certificates come with 30 days money-back offers. This refund policy guarantees satisfaction to the customer to opt for SSL security at zero risks.
4. Renewal Benefits:
Top Wildcard SSL providers offer early renewal benefits that can save your cost to be spend at time of renewal. The average period is 3 months before that you can apply for renewal of your current certificate. It will add remaining days in your renewed Wildcard certificate at discounted price.
Certificate Authority vs Authorized Re-sellers:
Certificate Authority (CA) is an organization that issues digital certificates by validating websites, companies, and individuals. Any company or an individual, who has applied for an SSL/TLS certificate, must undergo a pre-defined verification. This in-depth investigation is carried carefully because if there are any flaws in the same, it could lead to collateral damage. After the investigation is satisfactorily completed, the CA's will issue the SSL certificate to the respective entity.
But the question is: With CA's in charge of SSL/TLS certificate issuances, where do authorized resellers stand?
Why are they needed? With the huge demand for SSL/TLS certificates amongst entities, CA's are unable to handle their needs on a timely basis. Hence, they need the help of certified resellers who are efficient in handling clients, their queries, and issues on the purchase or installation of an SSL certificate. The resellers like CheapSSLShop buy SSL certificates in bulk from CA's, and hence they can provide these certificates at very nominal rates to customers and companies. But the primary investigation process still lies in the hands of CA only. Thus, the reseller acts as a mediator between the Certificate Authority and website owners.
10. Thawte
A veritable SSL giant
TODAY'S BEST DEALS
Thawte SSL123
US$47
Reasons to buy
+Great certificate management tools+Impressive browser compatibility+Nicely priced
The company is hardly a household name, but Thawte has managed to corral more than 40% of the global market for SSL certificates. So far it has issued nearly a billion certificates in 240 countries worldwide. What's helped the firm establish this position is the strength of its offerings, and selling points include impressive browser compatibility, excellent certificate management tools, and up to 256-bit encryption. For those who need EV level certification, the price is $141.71 (6-year plan), and that comes with a promise to complete the background checks in one to three days maximum. The success that Thawte has had seems well grounded in a strong combination of customer satisfaction and affordable pricing.
Special relationships
When people talk about SSL certificates, it is easy to assume that they're all the same. But depending on who authorized them and how diligent the background checks were, they come with different levels of validation. Here are the four levels of validation most commonly used:
Self-signed. At first glance, the idea of self-signed certificates seems mildly ridiculous, because looking in the mirror and confirming that the reflection is indeed you won't work at passport control. However, if the purpose of these certificates is to control traffic on an internal corporate intranet, it works well enough, and avoids the browser repeatedly complaining about unsecured web locations.
Domain Validation (DV). The next rung up is the Domain Validated SSL certificate, which is purely a confirmation that the web pages are truly coming from the expected domain and not some other. It says nothing about the person or business in question, just that they own a domain.
Organization Validated (OV). The highest level of validation that an individual can aspire to, and high enough for many businesses. Company credentials and those of the named owners are checked against extensive databases, including those held by local governments.
Extended Validation (EV). The pinnacle of SSL issuance is the fully authenticated SSL certificate, needed for any company that wants to offer their customers secure web locations, email and financial transactions.
While self-signed and domain level certificates have their uses, it's the OV and EV levels that businesses truly need. Because they prove that a company has domain ownership, a genuine business, and that the certificate was applied for by authorized personnel. As it's reasonable to expect, checks of this type take time. Therefore, applying for and being granted an authenticated SSL certificate is not something that can happen five minutes before a new web venture is about to go live. The other element that separates one SSL certificate from another is the level of encryption that it applies, and exactly how secure that makes it.
Encryption
The model for SSL certificates allows for them to use 128 or 256-bit encryption, should the client's browser support it. Calculations show that it would take a supercomputer 13.75 billion years to test every permutation of a 128-bit encrypted code. And, for good measure, the initial handshake is performed using an ultra-secure 2048-bit RSA key. Once past that awkward first date, SSL communication is usually continued with 128, 192 or 256-bit, as without quantum computers these are practically uncrackable, and they put less stress on the computers encrypting and decrypting at either end.
Most providers are offering 256-bit encryption these days, but that's only valid when the web server, client computer operating system and browser can all operate at that encryption level. Old operating systems and browsers can force encryption levels to 40 or 56-bit, even if the certificate they're accessing is capable of 256-bit. While you can't entirely control the client end, the minimum requirement for encryption should be 256-bit at the server end, period.
What makes a good SSL purchase?
There is a temptation to make choices entirely based on cost, especially if you have lots of sites to cover or a dynamic business environment. Poor decisions can have big cost implications, and changing direction once you have a consumer-facing solution isn't ideal. The following factors should play a part in picking the right issuance operation for you:
Period of trial – Before anything goes live you'll want to test it, yes?
Browser compatibility – With so many computers still running Windows 7 and even older releases, working with older browsers is still a major concern.
Issuance timeframe – When deadlines are in play, time can be critical should a new certificate suddenly be needed
Trust level type – The trick is to match the needs of the web location with the level of security and trust needed. If you don't do financial transactions, then EV level security probably isn't required. Not all firms offer OV level certificates and some companies try to charge for self-signed, amazingly.
Trust site seal – Providing a recognizable seal that the public can see is an easy way to let your customers know that a site is secure and that their information is safe.
Support of SSL experts – The subtle nuances of SSL and certification can befuddle even the most astute IT people, so having an SSL support team available is critical.
Refund policy – Entering a business relationship assuming it will go sideways isn't a particularly positive viewpoint, but knowing that your money will come back if needed is a sensible precaution.
Warranty policy – Some CAs cover errors in identification, loss of documents or intentional/accidental errors. These warranties might have implications for those companies that self-insure.
Summary –  Wildcard SSL Certificate Providers
Domain and sub-domain security, strong encryption, quick issuance, mobile/browser compatibility, warranties, refund policies, unlimited server licenses, re-issuances along site seal; all these factors make a Wildcard SSL certificate successful. I hope this article clears your confusion that, though there are many best cheap Wildcard SSL certificate providers in the market, CheapSSLShop beats them all.
With our unbeatable prices or attractive discounts; you get all digital security stuff under a single roof. Cheers!! Depending on the kind of enterprise, you can find the best SSL certificate, provider. You will, however, need to know what you need to protect so that you can select the best SSL for your website. Note that the number one reason for getting an SSL is for domain protection is website protection and user trust. Data theft can be a significant threat to your business if they fall in the wrong hands. An e-commerce website, for example, must protect its customers' information at all costs. That is because cyber-attacks that are conducted through fake identities are on the rise.