5

min read
Social media marketing has become a critical component of a successful HVAC marketing strategy. HVAC companies that have embraced social media have seen a significant increase in brand recognition, customer engagement, and overall sales. As consumers spend more time on social media platforms, it's essential for HVAC businesses to maintain an active and engaging presence to stay top-of-mind and attract new customers. However, some HVAC businesses still neglect the potential of social media marketing, either due to lack of knowledge or a belief that social media isn't relevant to their industry. I
n this blog post, we will explore the importance of social media marketing for HVAC businesses and how it can help improve their brand visibility, customer engagement, and ultimately drive sales. We will also provide tips on how HVAC businesses can create an effective social media strategy and measure their success.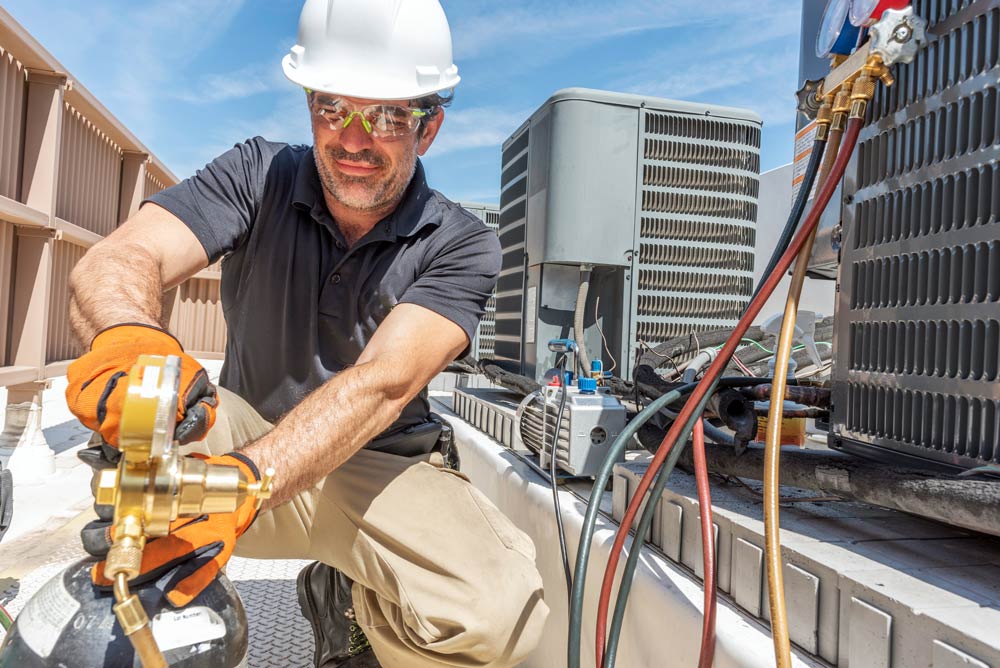 Increases Brand Awareness
Social media platforms offer a wide range of opportunities for HVAC businesses to increase brand awareness. With the ability to reach millions of potential customers, social media platforms such as Facebook, Twitter, and Instagram can significantly increase the visibility of HVAC businesses. By creating a strong social media presence, HVAC businesses can connect with their audience on a more personal level, which can help to build trust and loyalty among their customers. Through social media marketing, HVAC businesses can create and share valuable content that is relevant to their audience. This content can include helpful tips on HVAC maintenance, industry news, and promotions, among other things.
By providing useful and informative content, HVAC businesses can position themselves as industry experts and thought leaders, which can help to attract new customers. Additionally, social media platforms offer opportunities to engage with customers in real-time, which can help to build brand awareness and loyalty. By responding to comments and messages promptly and professionally, HVAC businesses can demonstrate their commitment to customer service, which can go a long way in building trust and credibility. Overall, social media marketing can be an effective way for HVAC businesses to increase brand awareness and reach new customers.
Builds Customer Trust and Loyalty
Social media is not only about broadcasting promotions and advertisements. It's also a platform to engage with customers and create a relationship with them. By providing useful and educational content, answering questions, and responding to feedback, HVAC businesses can build trust and loyalty with their followers. Social media also allows businesses to showcase their personality and values, which can resonate with customers who share the same beliefs. When customers feel that a business genuinely cares about their needs and interests, they are more likely to become repeat customers and recommend the business to others.
In fact, a study by Texas Tech University found that brands who engage with their customers on social media platforms enjoy higher loyalty from their customers. In the HVAC industry, customer loyalty is crucial as it can result in repeat business and positive word-of-mouth referrals. Social media also provides a platform for customers to leave reviews and share their experiences with the business. Positive reviews and testimonials can go a long way in building trust and credibility with potential customers who are researching HVAC businesses online. Overall, building customer trust and loyalty through social media can result in increased customer retention and advocacy, ultimately leading to business growth and success.
Cost-Effective Advertising
Social media marketing can be a highly cost-effective form of advertising for HVAC businesses, especially when compared to traditional forms of advertising such as television or print ads. With social media platforms, businesses can target their advertising to specific demographics, interests, and locations, ensuring that their advertising budget is used effectively. Additionally, many social media platforms offer affordable advertising options, such as boosted posts or pay-per-click campaigns, allowing businesses to reach a wider audience without breaking the bank.
In fact, according to a survey by Social Media Examiner, 92% of marketers believe that social media is important for their business, with 89% citing increased exposure as a top benefit. Overall, social media marketing provides HVAC businesses with a cost-effective way to reach their target audience and increase brand awareness without spending a significant amount of money on advertising.
Provides Customer Insight
Social media is an excellent tool for understanding customers and their needs. Through various social media platforms, HVAC businesses can gain insights into what their customers are saying, thinking, and feeling about their brand. This can help businesses create targeted marketing campaigns and even develop new products or services based on customer feedback. Social media analytics tools can also provide valuable insights into customer demographics, behavior, and preferences, allowing businesses to make data-driven decisions about their marketing strategies.
By understanding their customers' needs and preferences, HVAC businesses can tailor their messaging and services to better meet their customers' needs, leading to increased customer satisfaction and loyalty. Social media marketing has become an integral part of any HVAC business's marketing strategy. It not only increases brand awareness but also builds customer trust and loyalty. Moreover, it is a cost-effective advertising method that allows businesses to reach a wider audience.
Social media platforms provide valuable insights into customer behavior and preferences, which can help businesses tailor their marketing efforts to better meet their customers' needs. By leveraging the power of social media, HVAC businesses can stay ahead of their competition and grow their business. It is important to remember that social media marketing requires a consistent and dedicated effort, but the benefits can be significant.