27

min read
How to Create and Verify Binance Account – Step by Step Beginner's Guide
There is no excuses for not knowing Binance, even if you are new to cryptocurrencies. It is, after all, one of the top cryptocurrency exchanges worldwide. Binance may be a good option of a platform if you're experimenting with virtual currencies and seeking for a place where you can trade. You'll learn everything you need to know about this wildly famous crypto exchange in this Binance lesson for beginners. You can also look at our succinct user manual for the platform.
What Is A Binance Account?
Investors interested in trading cryptocurrencies can do so on Binance. Almost all cryptocurrencies are supported by this online exchange. Additionally, Binance offers users a digital wallet where they may hold and store their digital currency. After trading is finished, you can move the money to another account.
Every online site is now a target for hackers, especially those that accept payments in any manner. In order to keep your digital wallet safe and secure from fraudulent actions, you must take additional precautions. Prioritize protecting your wallet before you begin trading if you intend to open a Binance account.
What is Binance and How Does It Work?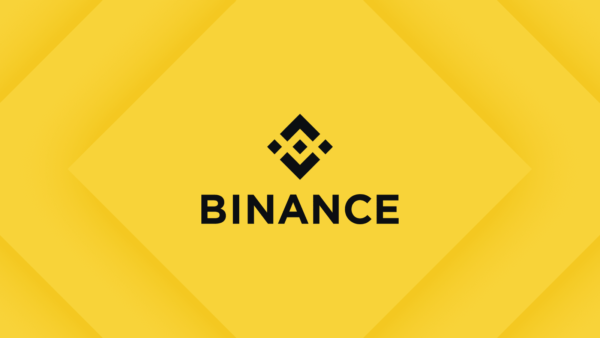 Chinese-Canadian programmer Changpeng Zhao, also known as CZ, launched the cryptocurrency exchange Binance in 2017. The company has the credentials to back up the claims made by some financial magazines that Binance is the biggest cryptocurrency exchange in the world.
According to Binance, the platform processes around 1.4 million transactions every second, and its website sees an average daily volume of two billion. Binance stands out because its exchange functions in tandem with other businesses bearing the Binance brand, creating a robust ecosystem.
Why Use Binance?
Below are some of Binance's best attributes, which you might review if you're seeking for motivations to utilise it:
More Ways to Earn Money
On Binance, there are numerous ways to gain money. You can hold your cryptocurrency funds and begin making money in addition to trading on the exchange itself. Peer-to-peer (P2P) trading is another option where you can exchange coins with other Binance users. You can also read this post on how to earn from crypto. 
Advanced Security Features
Binance uses a wide range of security measures to give its users confidence. They consist of the following:
Secure Asset Fund for Users (SAFU) – In order to ensure that a portion of user assets is safeguarded, Binance puts 10% of all trading fees in a safe asset fund.
Advanced Data Encryption – Binance encrypts transaction data from beginning to end. You are the only one with access to your personal data.
Personalized Access Control –You have the ability to limit the addresses and devices that can access your account by using the platform's sophisticated access restrictions.
Available on Various Platforms
Both desktop and mobile devices support Binance. You may effortlessly trade whenever and wherever thanks to its availability on a number of platforms. You may download Binance for mobile devices from the Google Play and App Store. The platform is accessible for desktop trading on macOS, Windows, and Linux. Additionally, you can access Binance using well-known web browsers.
Accessible Support and Knowledge Base
You can contact Binance's support team and resources if you ever have questions or concerns about the use of the site. On their website, chat help is available round-the-clock. You can find comprehensive information about particular platform features in its FAQs. Additionally, Binance offers the most recent news and commentary about the blockchain sector on its blog.
How to Create and Verify Binance Account – Step by Step Beginner's Guide
How do I Create Binance Account [Step-By-Step-Guide]
Here is the most straightforward approach to assist you in opening an account with Binance. Simply follow the step-by-step instructions provided below to open an account with Binance.
How to Create A Binance Account?
2. Your browser will then redirect you to a website where you may register. There, you can enter your email address, a new password for your account, and the Referral ID (40738427) to receive a 40% fee discount. Use this code wisely since it will be beneficial for you. Click Create Account after you have read and accepted the Terms of Service.
3. Then complete the Security Verification (slide the puzzle to match).
How to Create A Binance Account
4. The System will then send a six-digit verification number to the email address you provided. Within 30 minutes, please enter the verification code. Please check your other mail folders as well if you can't find the email in your inbox, or click Resend Email to send a fresh verification code.
5. Congratulations! Your registration on Binance was successful.
6. Click Go to Dashboard to enable two-factor authentication (2FA), which includes Google verification and phone verification, to increase the security of your account.
The processes for performing your Binance account KYC are listed below. In order to acquire full access, you must additionally verify your Binance account.
How to do Binance Identity Verification? Binance Account KYC
1. Access your Binance account by logging in.
2. As indicated in the following illustration, click the identification button under the tab for personal information.
3. Next, go to the Identity Verification tab and click the Verify button next to "Personal Details."
4. After that, select your nation or region and press Start.
5. Please complete the information needed on the following screen and press the Submit & Continue button.
6. Select the issuing nation or region and the ID category (passport, licence, or identity card).
To get your account verified on Binance, you must utilise a legitimate, government-issued picture identity document.
7. You must then carry out facial verification. Please refrain from utilising filters, caps, or glasses while undergoing verification. Make sure there is adequate lighting as well. Click Start Verification when you're ready.
8. You're done! Your verification was submitted successfully. Within 1-3 business days, you will then receive the outcome in your email address. Please be patient while we wait.
Once Identity Verification is finished Fill out the Address Verification form.
How to do Binance Address Verification? Binance Account KYC
1. Log in to your Binance account.
2. Click on the Identification button on the personal information tab as shown on the image below:
3. Now click on the Verify button beside "Residential Address" under the Identity Verification tab.
4. Next, you will have to provide proof of residence, such as a bank statement or utility bill (electricity, water, internet, etc.). Make sure to adhere to the follow.
1. Access your Binance account by logging in.
2. As illustrated in the following illustration, click the Identification button under the tab for personal information:
3. Next, go to the Identity Verification tab and click the Verify button next to "Residential Address."
4. You must then present evidence of your address, such as a bank statement or an energy bill (electricity, water, internet, etc.). Make sure to follow the following guidelines:
The document's name must match the name on your provided ID.
The residence address you submitted must match the address listed on the paper.
The paper must be no older than three months old.
The document must clearly display your name, address, the date the document was issued, and the issuer.
Your document must be in one of the following file types: PDF, JPEG, JPG, or PNG, and the image quality must be excellent (at least 300 DPI).
5. Click the Begin Verification button after uploading your evidence of residency.
According to trade volumes, liquidity, and exchange traffic, Binance is the best cryptocurrency exchange. With over 380 coins, Binance is the crucial exchange if you're wanting to acquire cryptocurrencies. This comprises a number of different coins, such as Binance Coin, Ethereum, and Cardano. Binance offers one of the lowest trading costs in the market, with a spot trading charge of just 0.1%.
You must first establish an account with Binance in order to purchase cryptocurrency. To create an account, you must be at least 18 years old. You have to prove your identification in order to register. This procedure is sometimes referred to as KYC (Know Your Customer). You will discover how to set up a Binance account and finish the KYC (Know Your Customer) procedure in this guide.
How to Get Your Binance Account Verified
The Know Your Customer (KYC) process, also known as identity verification, is carried out by Binance on all new users, just like other significant financial institutions and cryptocurrency exchanges. The platform will then be able to keep an eye out for suspicious activity and stop illicit acts. Identity verification plays a significant role in this beginner's guide to Binance.
You gain access to a tier upgrade with larger withdrawal limits and lower costs by finishing the process. The actions you must take are as follows: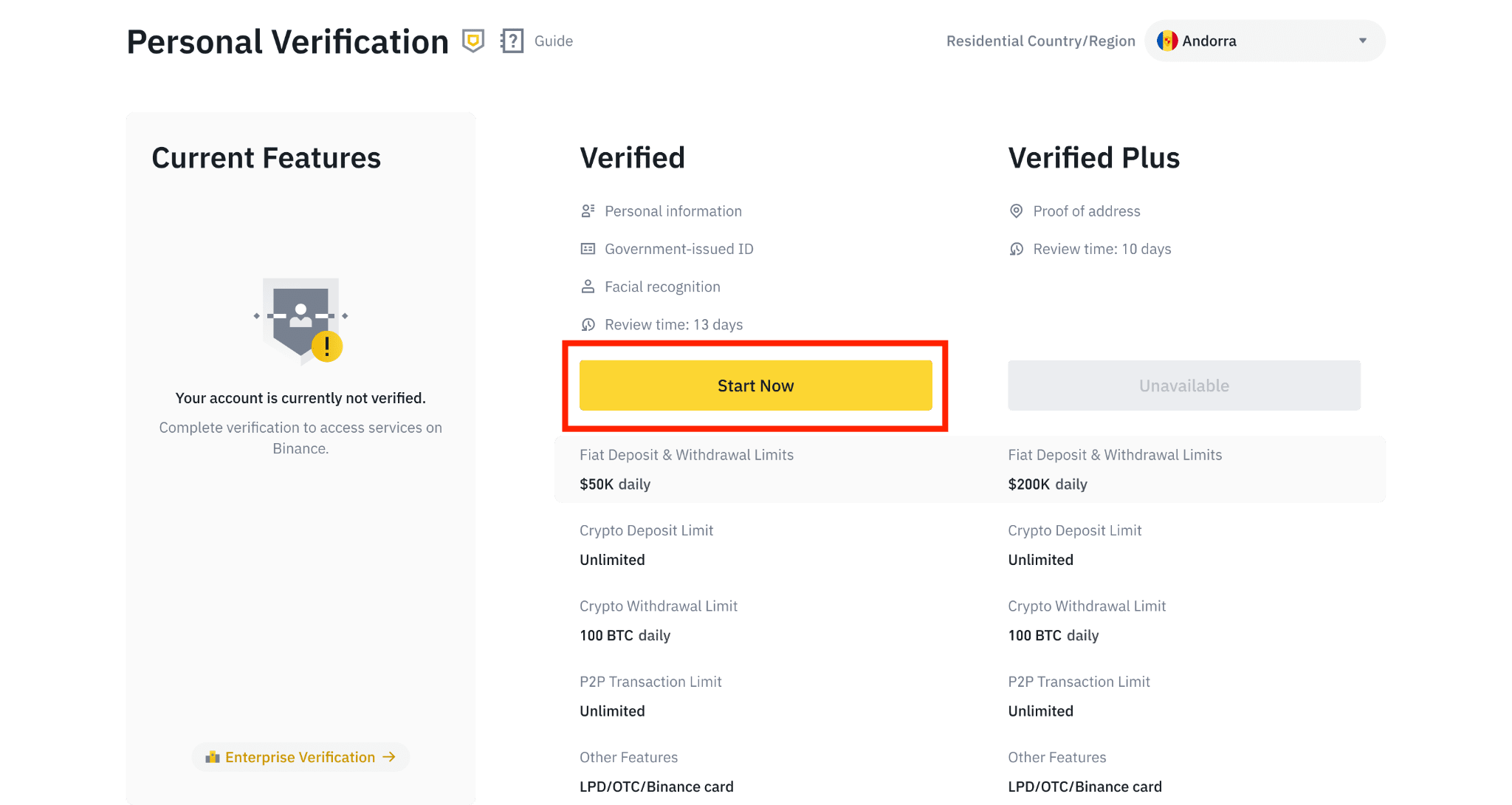 Enter your Binance account credentials, then select the Identification link. If you're a new user, simply click the Get Verified button on your homepage to go directly to the verification page.
You can discover various levels of verification on the following page. Select the Start Now button for the appropriate level of verification.
Decide where you want to live. The verification standards for your particular nation or region will then be listed for you to review. Select "Continue" from the menu.
Enter your personal data, then press the Continue button.
Select the ID type and country of issue that you wish to submit. Then submit images of your identification documents.
You will be prompted to snap a selfie after uploading the ID image. If you have a file already on your device, click the Upload File button.
Complete facial verification is required. After completing the system prompt, click the Continue option. An alternative is to scan the QR code that is located in the bottom right corner of the page. To complete the transaction, scan it using the Binance app.
Once the procedure is complete, watch for an email from Binance. Try again in the following 24 hours if your identity verification is rejected ten times in a 24-hour period.
How to Fund Your Binance Account
How to cash in on Binance in the Philippines is covered in this beginner's Binance guide. To your Binance account, you can add both fiat money and cryptocurrency. The following are some things to remember:
Steps to Adding Fiat Money to Your Account 
Fiat money is the legal tender issued by the government. Do the following to add money to your account:
Click the Overview link first, then the Wallet link, on your homepage.
Click Deposit on the following page. Finally, select Deposit Cash.
After that, you'll be taken to the Deposit page. Select the currency and enter the payment information, such as the amount you wish to transfer, after clicking the Fiat tab.
Select "Continue" from the menu.
You'll be prompted with a pop-up window to confirm. Select Confirm.
Copy the reference code for the transaction.
Start the transfer by logging into your online banking account. The Reference Code should be a part of your deposit.
Steps to Adding Crypto to Your Binance Account
If you have investing experience, you can move cryptocurrency from your current wallets to your Binance account. Follow these guidelines to start the transfer:
Click the Overview link first, then the Wallet link, on your homepage.
Click Deposit on the following page. Click Deposit Crypto after that.
After that, you'll be taken to the Deposit page. The cryptocurrency that you want to deposit can be chosen.
Select the supported network from the Deposit Network panel.
On your clipboard, copy the deposit address. This address is located immediately beneath the QR code.
Log in to the exchange or other wallet where the cryptocurrency is coming from.
Paste the deposit address for your Binance account on the Withdrawal page of your other wallet or exchange account. Indicate the precise amount you want to send. Next, click Send.
As an alternative, you can purchase coins directly using a credit or debit card. the following steps: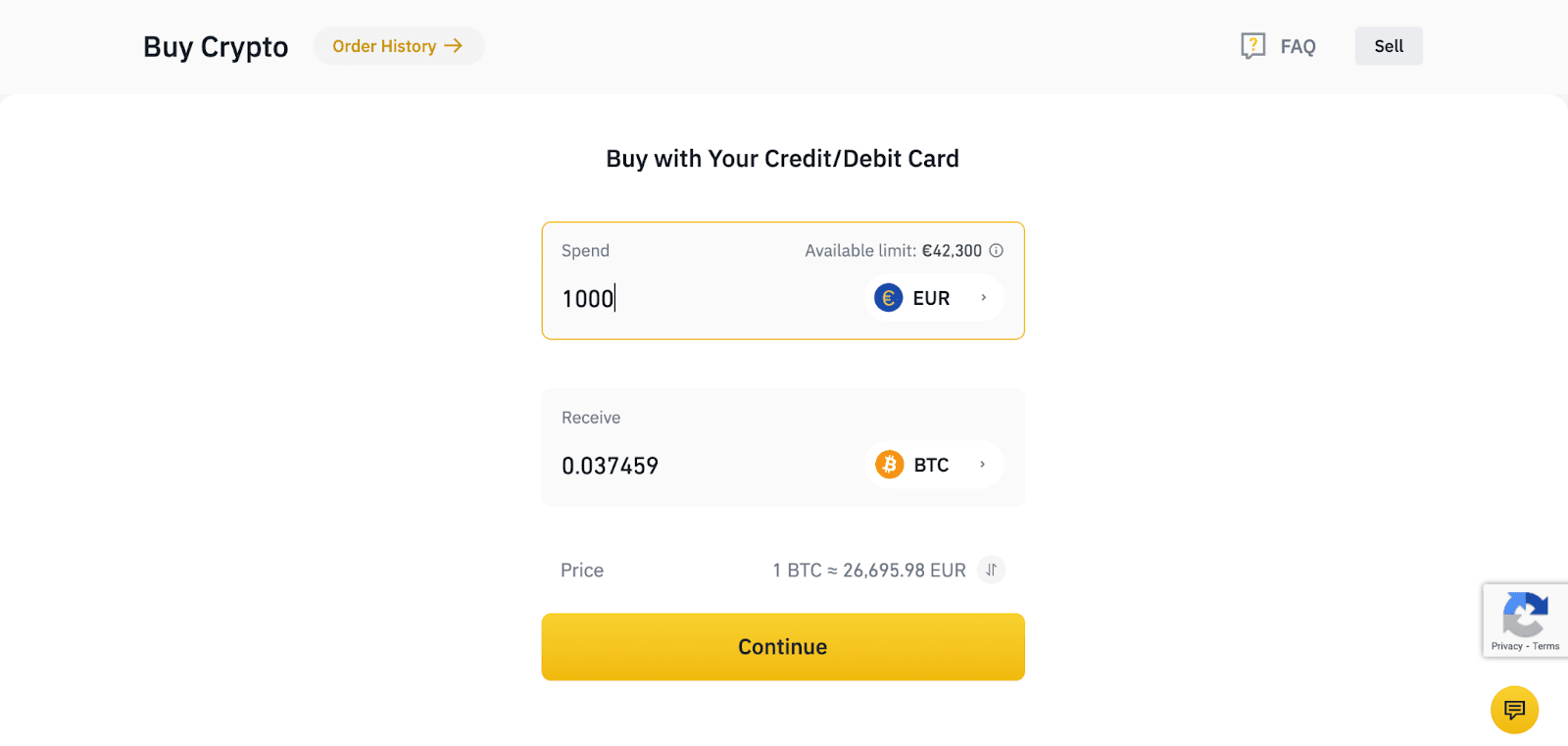 Simply select the Buy Crypto tab from your homepage.
Simply select Credit/Debit Card.
Choose the coin you want to purchase on the following page.
Put in the quantity of money you want to buy. You can select the fiat currency you want to use while you're at it. Then click Next.
To add a new card, click. Give the information for your card. Use cards only under your name.
Enter your billing information, then select Add Card.
Verify the order specifics. To continue, click Confirm.
You'll be taken to the OTP page for your bank. To finish the payment process, adhere to the instructions.
Hold off until the cryptocurrency is added to your Binance wallet.
How to Use Binance App for Trading Cryptos 
You will learn how to use the trading platform in this section of the Binance tutorial for beginners. It's critical to note at this point that Binance offers a variety of trading options, some of which can be confusing and overwhelming. So this guide will concentrate on fundamental trading.
Click Basic, then Exchange, on your homepage.
Select an exchange pair. Coins that can be traded for one another on Binance make up a trading pair. You can trade Ripple for
Ethereum and vice versa, for instance, if you select the XRP/ETH pair.
Select your trade after that. Market orders, limit orders, and stop-limit orders are just a few of the trade types that Binance offers. This guide will concentrate on market orders for simplicity's sake. You can purchase or sell coins at the going rate when you select this order.
Please provide the Buy or Sell amount. Click the Buy or Sell button after that.
 Want to Earn Extra? Try Binance's Learn & Earn Program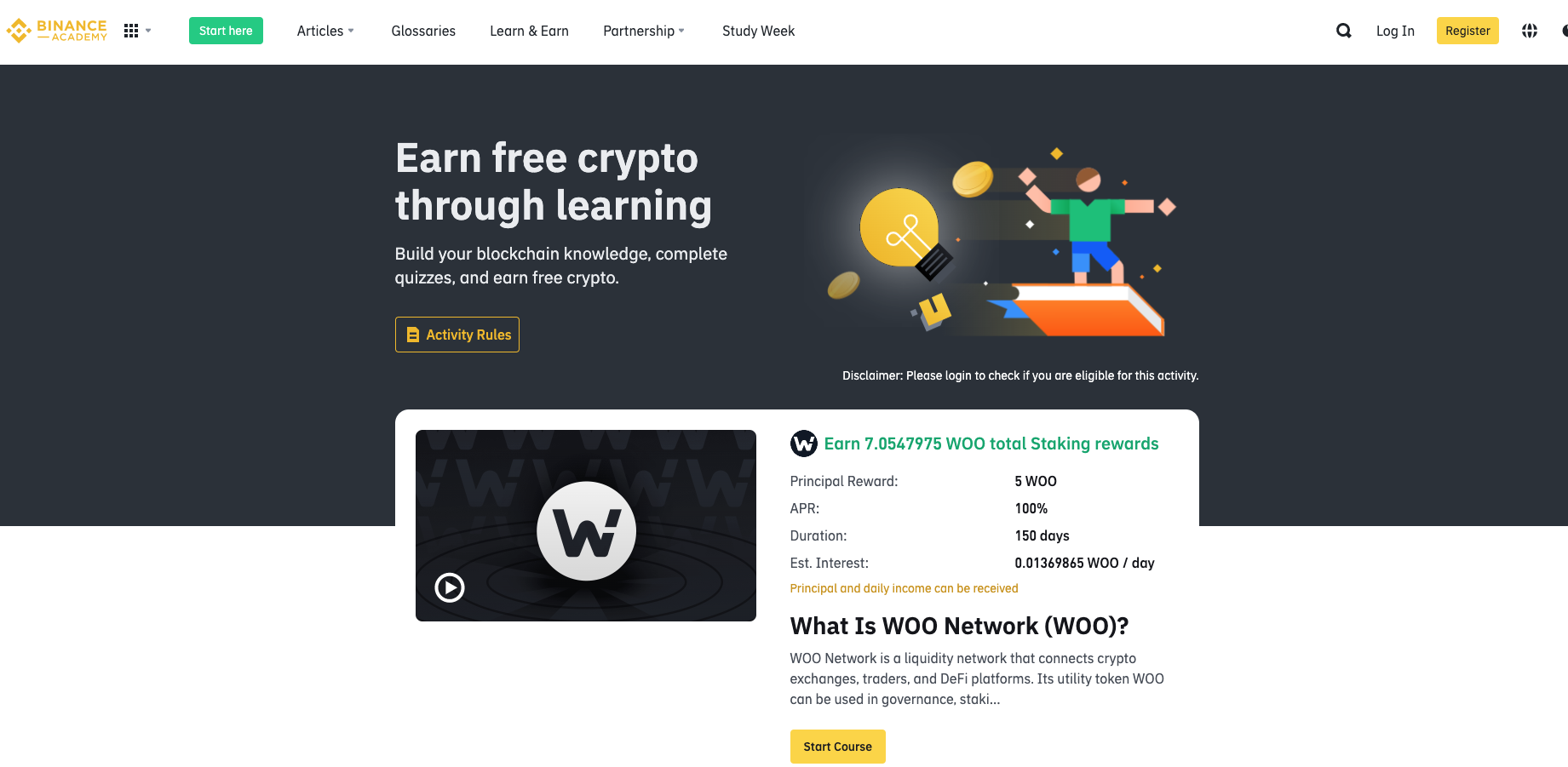 It could be difficult for a beginner to start profiting from trading straight immediately. You can, nevertheless, make money despite your inexperience! Introducing the Learn & Earn programme on Binance. Binance Learn and Earn is a lesson for beginners on Binance that allows you to learn about blockchain technology and pass quizzes to earn free cryptocurrency. Want to take part? What you must do is as follows:
Register for a Binance account.
Go to Binance Academy and select Learn & Earn.
You can find a list of available courses on the following page. Each course has a set quantity of cryptocurrency that students can earn at the conclusion of the course.
To access the content, pick a course and follow the directions.
Finish the test. You will be given a token voucher if you pass it. If you pass the quiz or are eligible for this programme, take note that the awards are given out within 48 hours.
To check if the prize has already been given out, click Reward History. The voucher is only good for 14 days after it is given out. So, as soon as the tokens are handed out, grab yours.
Can I Use Binance Without Verification?
Binance used to provide unverified accounts, and it continues to permit seasoned unverified users to temporarily make a limited number of withdrawals. However, the business complies with Know Your Customer (KYC) verification for brand-new clients. This implies that you must be authenticated in order to create an account.
Many cryptocurrency exchanges are now putting these steps in place to make sure that consumers are completely registered and verified in order to combat money laundering. There are various degrees of verification on Binance.com. Before recently reducing this to two, they used to work with three levels ("Basic," "Intermediate," and "Advanced"). Although withdrawal restrictions differ by nation, we've provided an average below:
Verified: You must supply your name, address, phone number, a scan of an ID from the government, and successfully complete a face recognition scan. The daily fiat currency deposit and withdrawal cap for verified accounts is typically $50,000. Unlimited cryptocurrency deposits are allowed, however daily withdrawal limits are set at 100 BTC.
Verified Plus: Along with your personal information, identification, and facial recognition, you must also present verification of your address. Your daily fiat withdrawal and deposit limit is now increased to $200,000. The maximum cryptocurrency withdrawal is 100 BTC.
What are Geo-Restrictions and How Do VPNs Bypass Them?
Geo-restrictions are becoming ubiquitous in the online world, from sports licence agreements to authoritarian government censorship. By examining your IP address, businesses and governments can determine where you actually are and limit access to content that is prohibited inside (or beyond) particular geographic boundaries. Binance is prohibited in the US, hence the website restricts access for computers with US IP addresses.
Your Internet Service Provider (ISP) will assign you an IP address, which is essentially like your physical home or office address online. As a result, if you're a Swedish national visiting the US and attempt to log into your Binance account using the hotel's Wi-Fi, the website can determine that you're outside of the permitted geographic area. They deny access in some circumstances even if you already have an account.

By giving you an anonymous IP address from whatever country you choose, a VPN gets around geo-restrictions. In this situation, you would prefer any nation where Binance is not prohibited. Therefore, all you have to do is connect to a Swiss, Swedish, or Polish server. Since the website believes you are in one of those nations, you would then be able to visit Binance from the US.
1. Is Binance safe? 
For the interest of honesty, Binance was hacked in 2019. More than $40 million worth of Bitcoin was stolen by hackers from the exchange. Despite this, Binance pledged to use its insurance money to compensate all damages. The exchange has since improved its security measures. Even if you have faith in Binance, the following practical advice may help you make your account more secure:
Make two-factor authentication available (2FA). Google Authenticator is advised by Binance.
Make your password strong and difficult to guess. Never ever divulge it to anyone else.
Never take calls from anyone claiming to be a representative of Binance.
Never give them cash.
Check the devices that are permitted access to your Binance account using the Device Management tab of your account. Remove any unfamiliar devices. While you're at it, look over your account activity and the IP address that accessed it.
2. Does Binance charge fees? 
Low trading fees are one of the benefits that attract investors to Binance. They are even regarded as being among the lowest in the sector. When you deposit money into your account, Binance doesn't charge you any fees. On the other hand, since withdrawal prices are set by the blockchain network, they may change at any time.
However, Binance offers its users various benefits that can help them save money. For instance, you save 25% on costs when you pay your trading expenses with Binance Coin. Certain trading pairs for Bitcoin trading will be free.
 How To Apply Two-Factor Authentication
This technique is well-known since it can be applied to your emails, online banking applications, and social networking accounts. It is a practical method for enhancing the security of your Binance account. When you try to log in to your account, a code will be sent to you by one of two 2FA options: SMS Authenticator and Google Authenticator. No matter how comfortable you are using the Binance system in your nation, hackers will always find a method to access your account.
In spite of their strict safety precautions, Binance Australia, the biggest cryptocurrency exchange in the world, was actually hacked in 2019. The fact that Binance Australia was able to cover all of the losses and maintain their position as the largest cryptocurrency exchange is a wonderful thing.
 Change Password Frequently.
It's possible that choosing a secure password won't be enough, especially if you don't change it frequently. To ensure that it won't be remembered by anyone trying to steal your account, it would be best if you changed your password at least once per month.
 Ensure A Secured Internet Connection.
Avoid utilising free public WiFi to access your account, if at all possible. These connections are typically a hacker's entry point to your accounts and personal information. Connect to only your principal network or private networks as much as feasible.
 Install Anti-Virus Software And Applications.
Another essential. It is common knowledge to install antivirus software to secure your device from any potential breaches and problems, even if you don't have a Binance account. Since trading is something you can invest in, you might as well buy dependable anti-virus software or an app to keep all of your transactions safe and secure.
 Always Check For Security Updates.
Binance occasionally publishes security updates to serve as reminders to its users. Therefore, pay attention to such statements because it's important to be informed of what's going on right now on the platform.
 Where can I get my account verified?
You can access the Identity Verification here directly or through [User Center] – [Identification]. The page allows you to check your current verification level, which controls your Binance account's trading limit. Please finish the corresponding Identity Verification level to raise your limit.
Why do I need to complete Identity Verification?
How to complete Identity Verification? A step-by-step guide
After making an account, new users will be forwarded to the page below.
Click [Start Now].
Alternatively, you can access your Binance account by logging in and clicking [User Center] – [Identification].
2. Select your country. Enter your personal information and click [Continue].
Please double-check that the information you submitted matches the information on your ID documents. Once verified, you won't be able to change it.
2.1 You might need to accept the Terms & Conditions before proceeding, depending on your country.
3.Depending on the nation you chose, you will be connected to the websites of several vendors where you must complete the ID verification and liveliness test. There are currently 3 different vendors. Please see the relevant vendor processes listed below.
Option 1
Option 2: onfido
Option 3: Sumsub
4. You must then provide verification of your address. Click [Continue] after entering your address.
You could be required to upload evidence of address depending on your country. It can be your utility or bank statement. To send, click [Continue].
5.There are various compliance inquiries that you must respond to.
6. Your application was submitted successfully. Wait patiently while Binance examines your info. We will notify you through email after we have validated your application.
Please complete the face verification within 15 minutes after entering your information. During the procedure, avoid refreshing your app or browser.
Up to ten times each day, you may try to finish the identity verification process. Please wait 24 hours before resubmitting your application if it has been rejected 10 times in the last 24 hours.
 How to Create a Binance Account with Mobile App (Android and iOS)
You must visit the registration page and validate your email address before you can establish a Binance account. After confirming your email, you must finish the basic and intermediate verification steps. After choosing a payment option, you'll be able to purchase cryptocurrencies on the exchange. There are several payment systems used in various nations. You can pay using your cash balance or a card if you're using EUR. However, you must first deposit a fiat currency if you wish to use your cash balance to make a purchase. You must submit your credit or debit card details, though, if you're making a card payment.
You must authenticate your identity before you can create a Binance account. The procedure is sometimes referred to as the "Know Your Customer" method. You must provide your information, including your birthday and address, in order to complete the basic verification. The intermediate verification, on the other hand, necessitates the uploading of both your ID and a headshot of yourself.
How to open a Binance account is as follows:
1. Download the Binance app
Get started on Binance here:  https://accounts.binance.com/en/register?ref=40738427 or use "40738427 " as the referral code.
You must first download the Binance app. Additionally, Binance's desktop application is accessible. Instead, we'll use the Binance app in this guide. You must first visit the  App Store or  Google Play Store. in order to download the Binance app. Then, use the search bar to look for "Binance". After locating the Binance app, click "Install" to begin the installation process.
Open the Binance app after downloading it. Use this referral link to create an account if you're using the desktop version of Binance:  https://accounts.binance.com/en/register?ref=40738427 . There is a "Sign Up / Log In" button on the Binance app.
Tap on the "Sign Up / Log In" button to go to the login page of Binance.
You will arrive at the Binance login screen after tapping the "Sign Up / Log In" button. You can register on Binance's login page by clicking the "Register" link. To register for Binance, click the "Register" link.
3. Create a Binance account & verify your email
As the referral ID, enter "40738427". You will arrive at the Binance signup page after tapping "Register." There are three fields on the registration page. "Email," "Password," and "Referral ID" are included in this.
First, fill out the "Email" section with your email address. Enter your new password in the "Password" section after that. Next, tap the "Referral ID" header to make it larger. As the referral ID, enter "40738427". To move on to the following step, lastly, tap the arrow icon.
You'll arrive at the "Verification" page after tapping the arrow icon. You must confirm your email address in this step. Your email address given in the previous step will get a verification code. Typically, the code will appear in 5 minutes or less. Copy the verification code from your email after checking for it.
Copy the verification code, and then paste it in the "Email verification code" section. Check your junk or spam mail if you didn't receive the code. After 60 seconds, you can send the code again if you still can't find it in your spam or trash mail. Tap "Submit" after pasting the verification code into the "Email verification code" area.
4. Start the basic verification
Your email address will be validated if you input the correct verification code. You'll arrive at the Binance app's home page when you've confirmed your email address. There is a "Verify Account" button on the homepage. On Binance, you must authenticate your account before you can purchase cryptocurrencies. To begin account verification, tap "Verify Account."
You will arrive at the "Personal Verification" screen after tapping "Verify Account." The page has a banner on it. Be certain to choose the "Basic" banner. After that, touch "Verify Now" to begin the fundamental verification.
You'll arrive at the "Select Country of Residence" screen after tapping "Verify Now." First, choose your home nation from the selection box. Verify that your ID matches the nation of your home. To move on to the following step, tap "Continue."
5. Complete the basic verification
You'll arrive at the "Identity Information" page after clicking "Continue" on the previous page. You must enter your information on the page. In the "Nationality" dropdown box, first choose your nationality. Enter your middle name, last name, and first name after that. Finally, enter your birthdate into the "Date of Birth" area before clicking "Continue".
The "Additional Information" page will appear once you have selected "Continue" on the previous page. You must enter your home on this page. First, fill out the "Street Address" form with your street address. Next, fill out the "Postal Code" form with your postal code. Finally, type your city's name into the "City" area before clicking "Continue".
You'll arrive at the "Verified" page after clicking "Continue" on the previous page. This indicates that you successfully finished Binance's initial verification process. The intermediate verification procedure is what comes next. You can use P2P to purchase bitcoins with a larger limit after completing the intermediate verification procedure. To begin the intermediate verification process, tap "Go Verify >".
6. Start the intermediate verification
You'll arrive at the "Personal Verification" screen after tapping "Go Verify >". The page has a banner on it. Be sure you choose the "Intermediate" banner. The interim verification will then begin once you hit "Verify Now."
You must use a legitimate government-issued document to prove your identify after tapping "Verify Now."
To use your ID to prove your identification, choose the "Government-Issued ID Card" option. Tap "Continue" to continue and upload your ID.
7. Complete the intermediate verification
You must upload the front and back of your ID if you chose the "Government-Issued ID Card" option. Your ID can be photographed from the front and rear or you can use one that already exists. You must take a photo of your ID's front and back if you don't already have one of each. First, click "Upload Front Page" and snap a picture of the front of your ID. Then, tap "Upload Back Page" and snap a photo of the back of your ID. Finally, tap "Continue" to move on to the next action.
You need to upload a portrait photo of yourself after you've uploaded your ID. This is a step in Binance's intermediate verification process. Upload a portrait photo of yourself by first tapping on "Upload Portrait Photo." You can take a portrait shot of yourself right away if you don't already have one. Tap "Continue" after you have submitted a portrait photo of yourself.
You will arrive to the "Advanced verification Verified" page after clicking "Continue." This indicates that you successfully finished Binance's sophisticated verification process. P2P will now allow you to purchase bitcoins with a larger limit. To access the Binance homepage, select "Back to Homepage."
8. Start buying crypto
You can now buy cryptocurrencies on Binance after completing the basic and intermediate verification procedures. Tap the reverse icon in the bottom navigation bar to accomplish this. After that, choose "Buy" and choose the cryptocurrency you wish to purchase. Next, decide how much money you want to spend and the payment method you want to use to purchase the cryptocurrency. To purchase cryptocurrencies using the "Pay with Card" option, just input your card details. You've mastered the process of making a Binance account on a computer or mobile device.
How to update my Identity Verification information?
You can update on the [Update Identity Verification] page if one of the following circumstances applies and your identity information has changed.
To update your information, you may also get in touch with our customer support representatives via Binance Support. When the customer service response appears, type "How to update Identity Verification" and click the link that says [Click here to reset KYC].
Reasons for updating your Identity Verification include:
1. The papers are out-of-date;
2. The document's name has changed;
3. The document's ID number has changed;
4. The country of origin has changed;
5. Update or modify your current documents to fit the specifications of a certain fiat channel;
6. Change the name to a system-recognized language (for instance, from a passport in the local language to an ID card in the local language);
7. Update your documentation to suit Binance Card specifications.
Steps:
1. Visit the website for the [Identity Verification Update] . Choose the update's motivation before carefully reading the declaration. Click [Confirm Update] after checking the [I understand and agree to the declaration] box.
2. Enter the required information and click [Continue].
3. As the system processes your update request, please be patient. You will be notified via email once it is finished.
Binance Tutorial for Beginners FAQs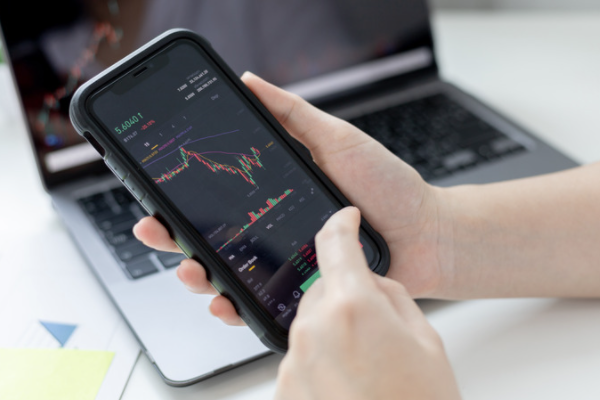 Even though you currently know how to use Binance for beginners, you can still have some inquiries about the system. If you have any questions, see the frequently asked questions listed below.
Conclusion
Because you must prove your identity, opening a Binance account is a challenging process. You have the option to omit identity verification when setting up an account. However, if you don't authenticate your identity, you won't be allowed to purchase cryptocurrency. There are a few different verification processes, including the fundamental verification process and the intermediate verification process, as is indicated in the manual.
You must finish the fundamental verification procedure in order to purchase cryptocurrency. You must successfully finish the intermediate verification process in order to purchase cryptocurrencies with a greater limit through P2P. So that you have less restrictions on Binance, it is highly advised that you finish both verification processes.
Utilizing Binance for the first time might be rather intimidating. This article only scratches the surface of the subject. There are still many topics to go over, so we advise you to look for additional Binance tutorials for beginners. Don't rush things when you purchase or sell on the Binance trading platform. Although the learning curve might be extremely high, persistence will help you avoid costly errors and losses.